Perhaps most renowned for its stupendous views, stunning lakes and awesome Kendal mint cake, the Lake District is also known to be an epic playground for outdoor enthusiasts. Here's a handful of some of the best the Lake District has to offer.
1. Helvellyn, Keswick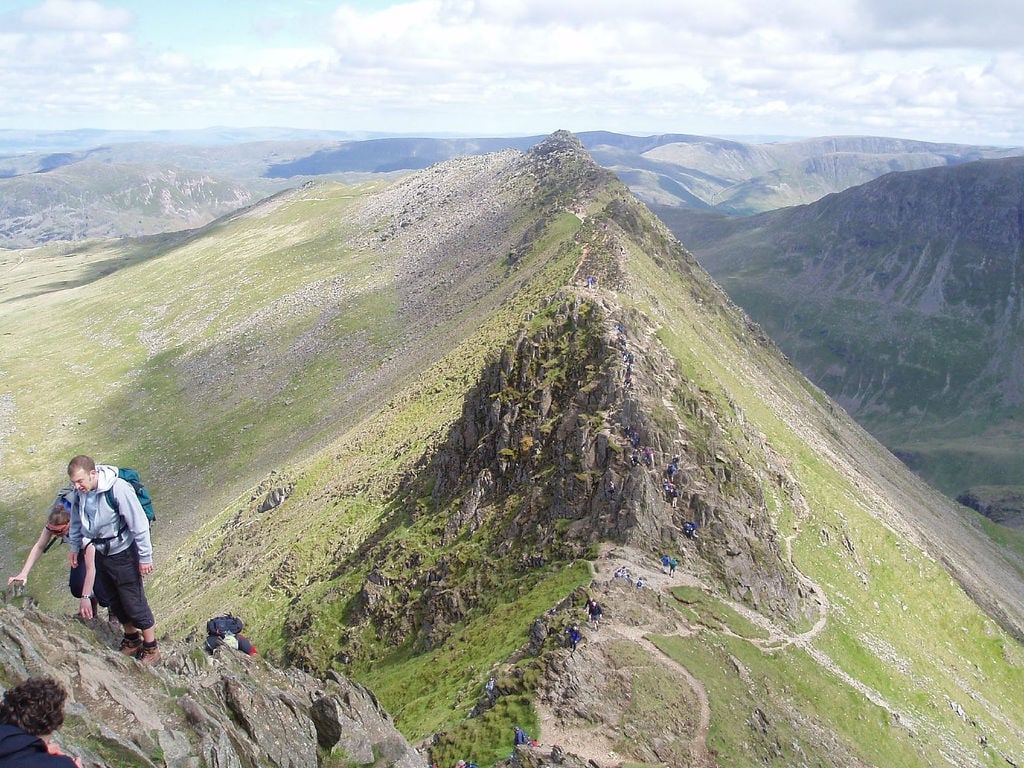 Photo: Steve Broomfield
Helvellyn, the highest mountain in England that you can legally ride on, is a challenge only the brave-hearted should take on. Listed one of the UK's most challenging mountain bike routes, the route involves climbing, biking and vertical descents. You need to made of tough stuff to tackle this ride.
To break you in gently, the route starts on relatively flat and smooth terrain in Ullswater. Kennel Cove (around half way into the route) is a great place to stop and catch your breath as it is a spot which gives you a panoramic view of the stunning landscape around you.
Another option is to take on the popular ridge walk across Helvellyn taking in Striding Edge and Swirral Edge along the way. It's one of those routes that you just have to tick off once in your lifetime.
2. Blencathra, Keswick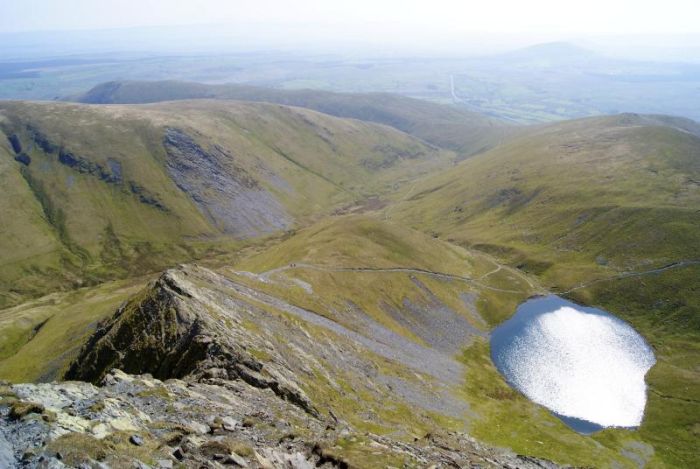 Photo: Andy Harbach
Blencathra, situated in the northern quarter of the Lake District, has one of the area's most feared ridge walks, Sharp Edge. An enemy to those with vertigo, Sharp Edge is an extremely exhilarating scramble for those who have a head for heights. Just don't look down.
Exposed and out in the open, once on top of the knife-life edge, the only way to go is forward.
Don't worry though, there are alternatives way to finish the walk. Scales Fell or Doddick Fell are the easiest ways out or try Halls Fell for slightly more of a challenge.
3. Lake Windermere, Cumbria

Photo: Chris Geatch
Lake Windermere, the largest lake in England, is a playground for watersports enthusiasts. With over 10 miles of water, you'll never run out of space. From wakeboarding to waterskiing and sailing to swimming, Lake Windermere offers it all.
As well as being a popular place for adventurers to hang out, part of 'The Three Lakes' challenge is held here, as competitors swim its length.
Alternatively, for those looking for a day off from the thrashing about, the perimeter of the lake makes for a stunning walk so you can watch all the action from the sideline.
4. Napes Needle, Cumbria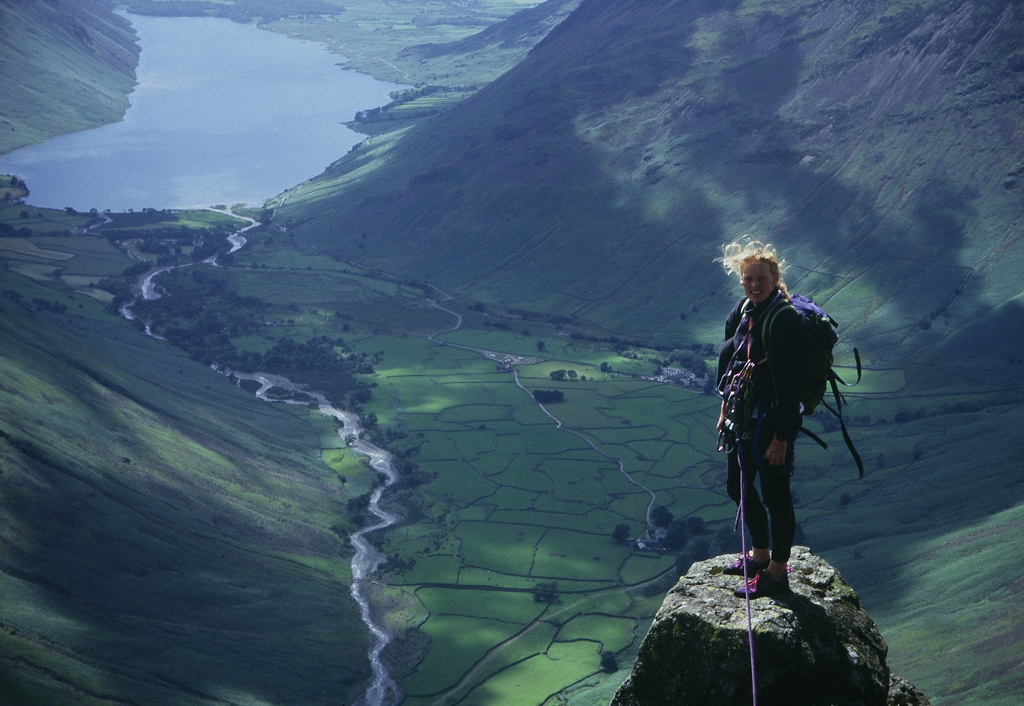 Photo: Sea Kayak Oban
Nestled in the heart of the Lake District, Wasdale Valley has been known to be referred to as the birthplace of rocking climbing by enthusiasts. Packed with a number of climbs, some more testing than others, it is a valley that only the daredevils among us should seek out.
After clambering up the valley and pausing every so often to take in the stunning views, you should stumble across Napes Needle, a 20m vertical ascent. At the top of the pinnacle, with your head almost in the clouds, you will get a view of the Lake District like no other.
Far from a walk in the park, the ascent which is graded hard to severe, is a climb which should only be tackled by confident climbers with a sufficient amount of experience. Once you've crawled your way to the top, it's time to prepare for the hardest bit, getting back down.
5. Hodge Close Quarry, Ambleside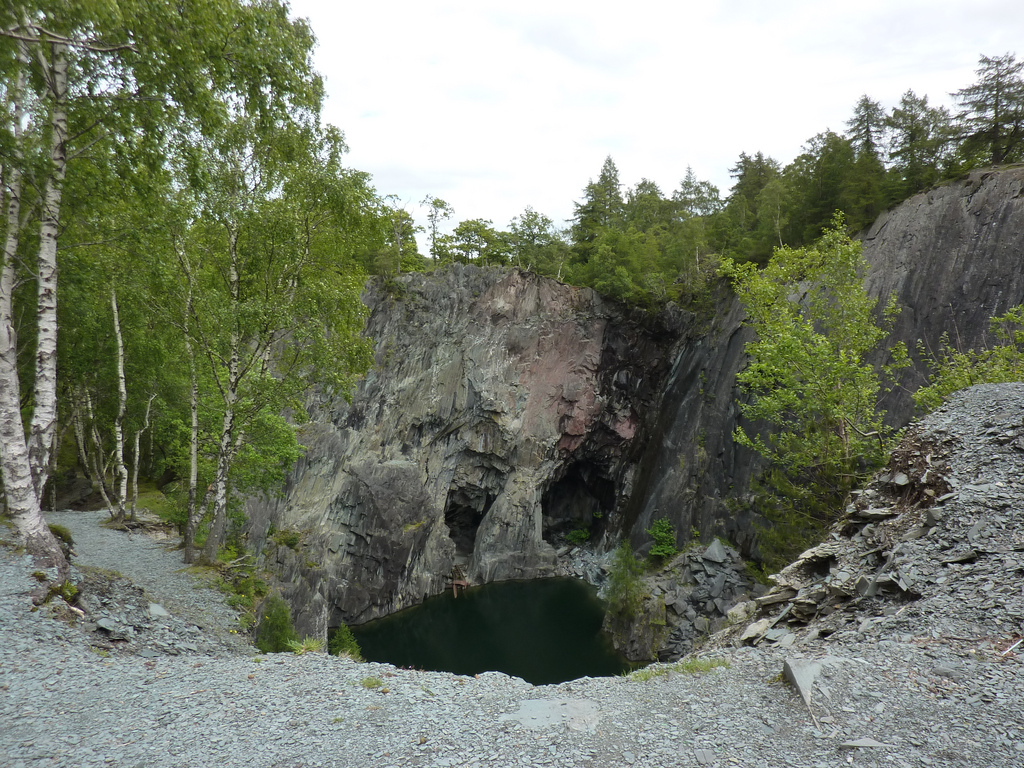 Photo: Andrew Bowden
Hodge Close Quarry, a disused deep excavation of green-coloured slate is a popular spot for abseils and deep-cave diving. You're going to need to wear your diving suit under your climbing gear for this adventure…
The 45m vertical drop makes for an epic abseil as you'll find yourself slipping and skidding off the slate walls.  Once you've found your feet (it might take a while) it's time to take the plunge.
Prone to flooding, the cave turns into an underwater paradise. It's definitely worth the plummet. Around 24m deep, there is a tunnel entrance which leads to three chambers and two interconnecting tunnels.
6. Stickle Ghyll, Langdale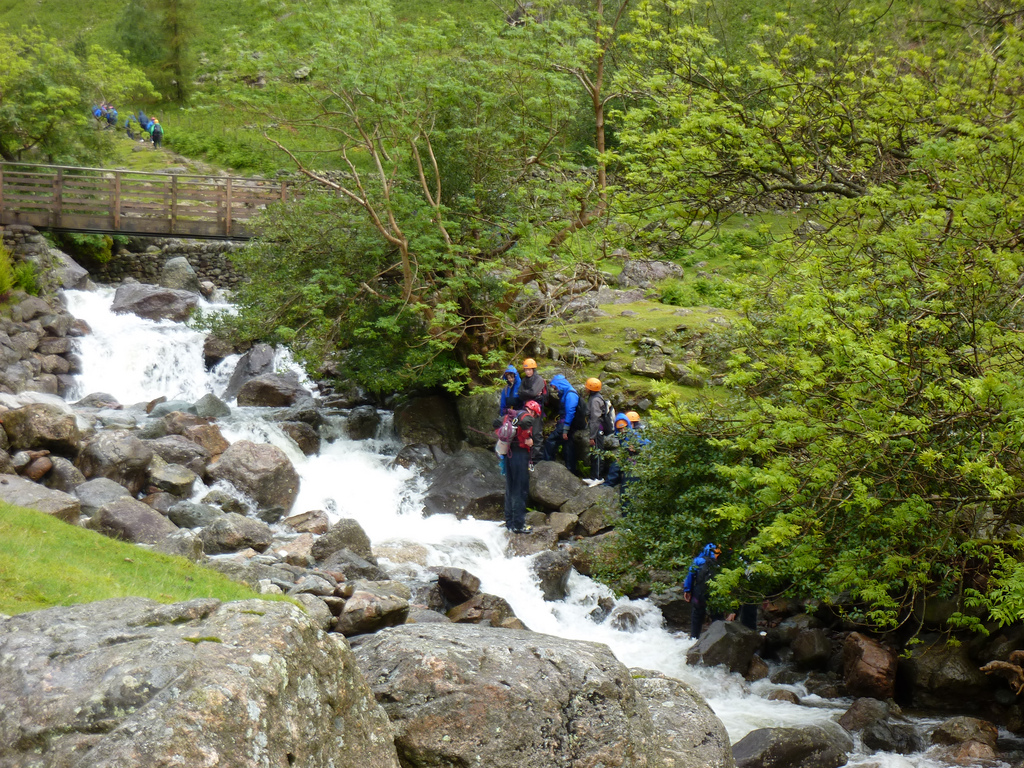 Photo: Andrew Bowden
A scramble, a ramble and the odd tumble, Stickle Ghyll is the place for an ultimate adventure. It does exactly what it says on the tin – it can get you into some sticky situations.
With gushing waterfalls, large rock faces and neck-deep pools of water, Stickle Ghyll is the Lake District's adventurous playground and an ideal place to try out gorge walking and canyoning.
You'll definitely see a different side of the Lake District, you just need to hope it's not from an upside down or underwater angle. A drink of some sort will be the order of the day afterwards. Perhaps the stronger the better. It's a good job Sticklebarn pub is only round the corner.
Intro photo: †#€ ßΩ∂†M∂И/Flickr