Television programmes such as Survival with Ray Mears, The Island with Bear Grylls and Marooned with Ed Stafford have brought survival into our living rooms over recent years, but learning how to survive in the wild is more than just entertainment. Throughout time mankind has faced devastating tragedies and defeated the odds to come out alive on the other side, but just how did they manage it?
For the best chance of surviving in the outdoors when something has gone wrong, you need to have the know-how. And who better than bushcraft expert and television presenter Ray Mears to provide you with the expert knowledge you need to survive in the wild. Ahead of his UK speaking tour Born To Go Wild, he gives us his five most important tips.
Survive in the wild: first aid and navigation
The two least sexy subjects in survival are navigation and first aid. However, most real life survival episodes begin with either becoming lost or with an accident of some description. Even in the age of portable satellite navigation devices, the compass remains the key to the wilderness enabling you to enter wild places and to return safely. The wise learn to navigate well with a map and compass as well as how to use natural indicators of direction.
First aid knowledge is a critical life skill. Wilderness first aid training needs to be realistic and based on the harsh reality of remote travel where it may be difficult or impossible to call for an ambulance. Many wilderness travellers have found that first aid training has saved the life of a loved one when they weren't even in wild places. If you have never attended a first aid course sign up for one today!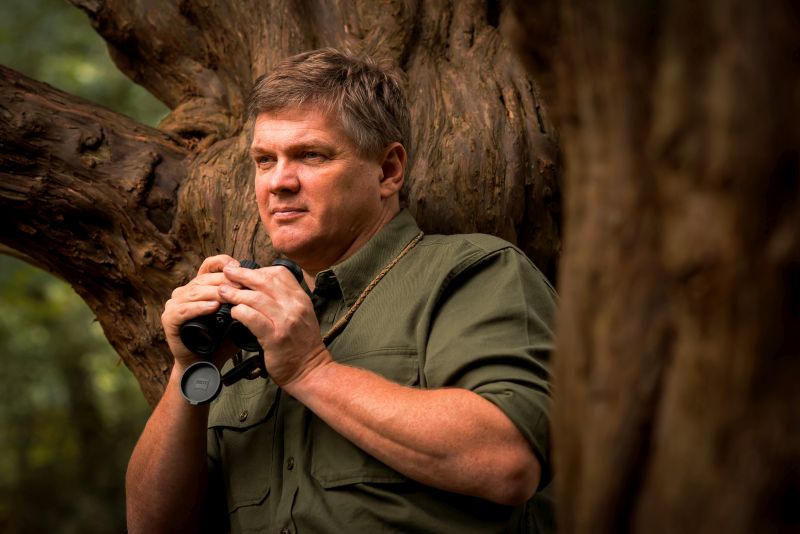 Survive in the wild: protecting yourself from the elements
Correct choices in clothing and shelter are essential for outdoors safety. To make the right choices you need to understand the physical principles that govern how your body gains and loses heat to the environment. Understanding the fundamental science informs your decision making process and can thereby prevent problems. Moreover, if you have to find shelter in the environment, understanding what the shelter must provide in terms of protection will guide your design and effort. This is much better than learning a drill which may only work part of the time.
Survive in the wild: lighting fire
The ability to make fire is a vital survival skill both with and without fire lighting equipment. Generally, people assume that they can do the things they will need to do to survive in the wild without training or practice, but that is foolhardy. It's not always easy. Training and practice are vitally important. There should be no drama – a professional makes fire at ease, at will, regardless of conditions. Not because they were born with the skill but because they have trained and practised the skill repeatedly. Never ASSUME!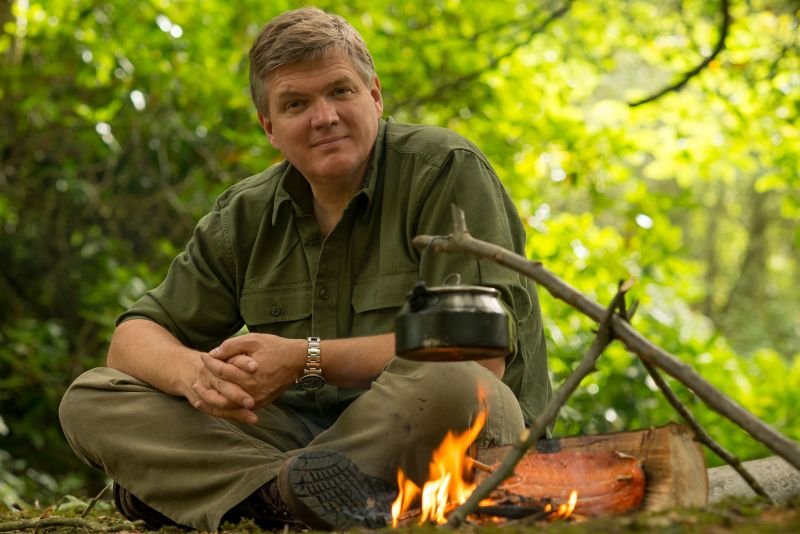 Survive in the wild: sourcing drinking water
Understanding how to find water in a landscape and how to make it safe is essential knowledge. The old saying that you can survive three minutes without air, three days without water and three weeks without food is useful, but in some desert areas, may be optimistic. Always carry plenty of water, learn all you can about water and its nature. Make sure you stay hydrated when enjoying outdoor pursuits as dehydration impairs judgement and is without a doubt an often ignored contributing factor in accidents.
Survive in the wild: signalling
Although a mobile phone can be used as an emergency signal, I don't consider it an effective means of signalling. In terms of modern devices, a satellite communication device such as the inReach which enables you to send and receive emails and texts anywhere on the planet is more reliable. It also sends a map of where you are and is equipped with an SOS feature. There are also really good emergency beacons that you can carry with you and it is also important to learn how to signal with a mirror, a torch and a whistle.
Preparation is the key to help you survive in the wild. Learning the basic skills and knowledge is a cheap and long term investment in one's safety as well as being great fun.
To find out more about how to survive in the wild, Ray Mears and why he loves the outdoors so much check out his Born To Go Wild speaking tour. Running between 8 October and 16 November, the tour will take in 31 different dates across the country giving you an insight into the man who has become an icon for many of us. Find out more information about the tour and see the full list of dates at www.raymears.com.