Despite the ongoing evolution of modern technology, many of us are drawn to spending time outdoors in nature, as a way to offset the screen-laden hustle and bustle of everyday life. Away from the roar of traffic, these wild spaces give us an opportunity to find some peace and tranquillity to recharge our batteries and reconnect with ourselves. Luckily, there are hundreds of beautiful national parks in Europe to explore, filled with mind-boggling views and an abundance of excellent hiking trails.
We got together with the guys over at Holidu, a search engine for holiday rentals, to find out which of the many beautiful national parks in Europe are the most loved, using data collected from Google.
Snowdonia National Park, Wales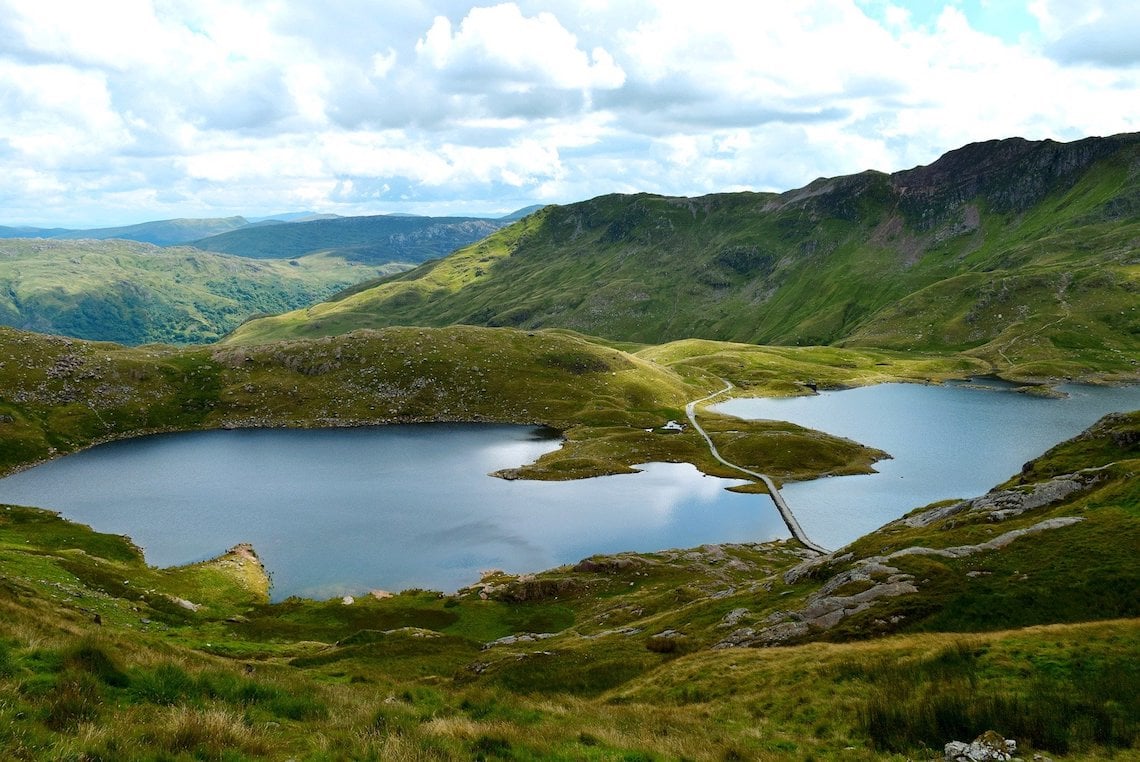 Rated an average of 4.9 stars out of 18,522 reviews
The most highly rated of all the most beautiful national parks in Europe can be found on home soil, in the mountainous north of Wales. Not only is Snowdonia National Park the oldest national park in the country, it also boasts its highest mountain (Mount Snowdon, 1,085m) and largest lake (Bala Lake).
This idyllic park needs little introduction for many adventurers in the UK, who will be familiar with its towering peaks and breath-taking ridgelines, along with the picturesque valleys dotted with white, fluffy sheep. You'll only need to spend an hour or two in the park to understand why the Welsh call it 'Eryri,' or Land of the Eagle. Just watch out for Teggie, the monster that dwells in the waters of Bala Lake – it is said to be up to no good…
Bieszczady National Park, Poland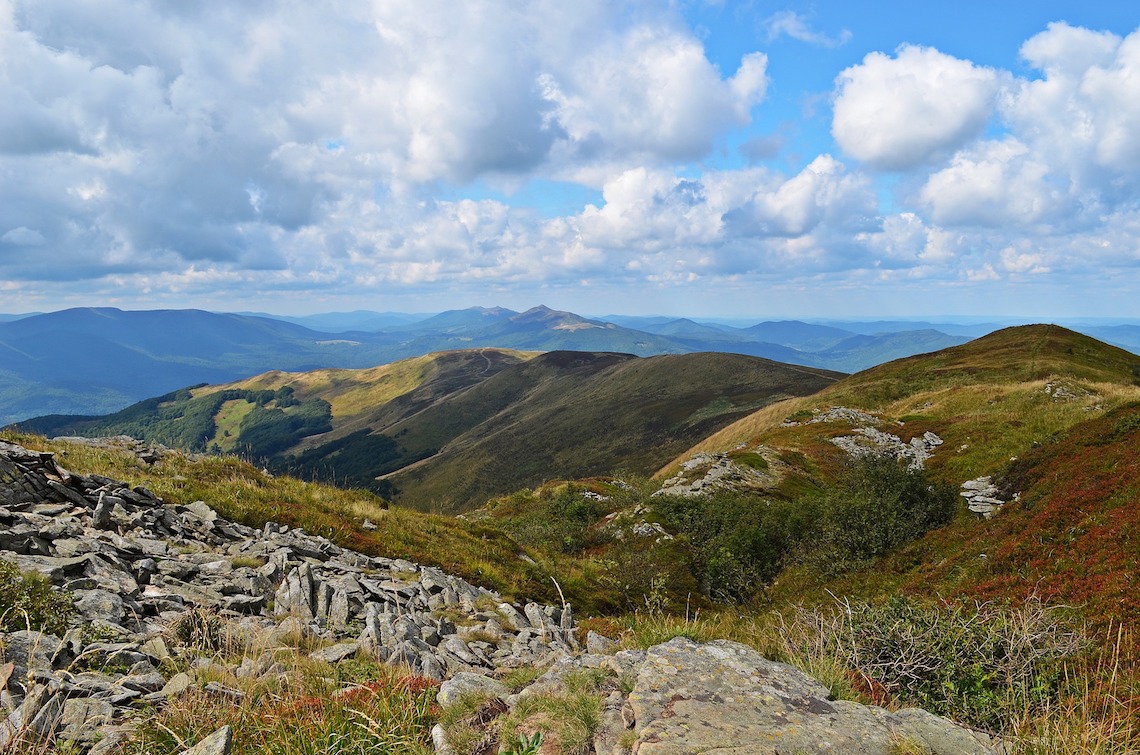 Rated an average of 4.9 stars out of 10,295 reviews
A close second for the most beautiful national parks in Europe is the Bieszczady National Park in Poland, which covers 181 square miles of some of the most unspoiled landscapes on the continent. Back in 1947, around 100,000 villagers were forced to resettle away from the park, leaving nature to run wild within its borders.
Keep an eye out for bears, wolves, lynx, big game and bison that all call this paradise home. The park has remained largely untouched by tourists thanks to its remote location and protected landscapes. If you do visit, make sure to stop off at Wetlina, the starting point for many tours in the park and also the place where rustic restaurant Chata Wedrowca enchants guests with mouth-watering blueberry pancakes.
Rila National Park, Bulgaria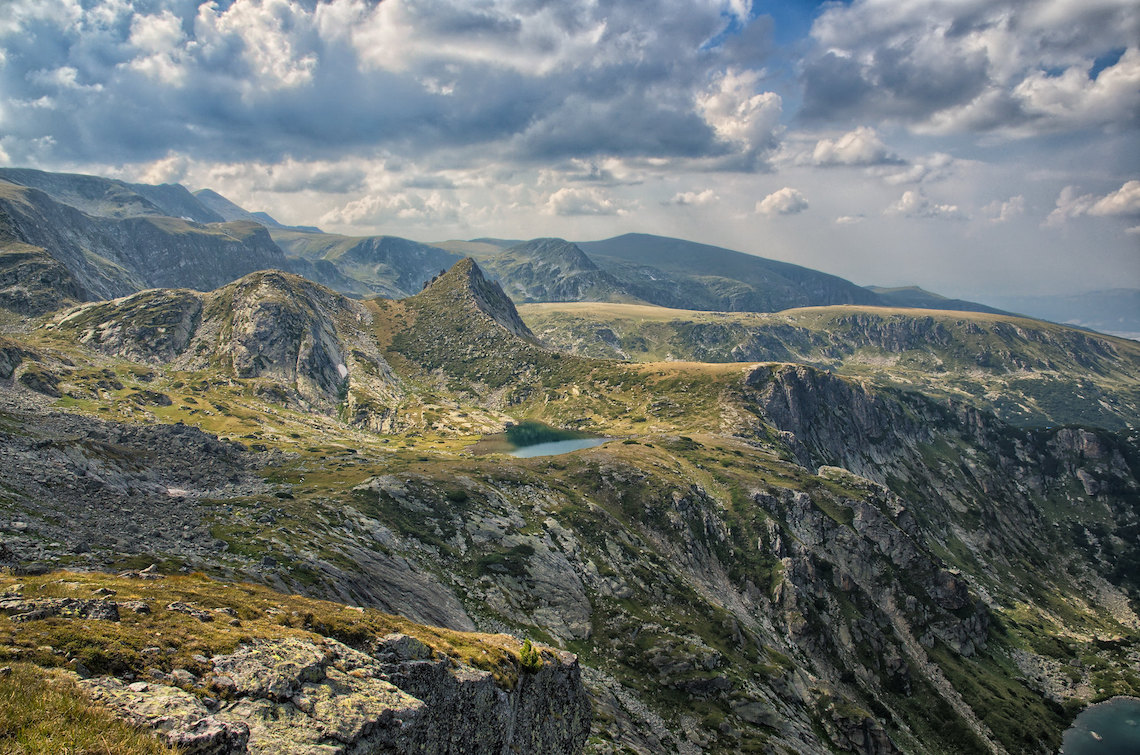 Rated an average of 4.9 stars out of 7,990 reviews
Claiming the bronze medal for the most beautiful national parks in Europe is Rila National Park in Bulgaria, which boasts 80,000 hectares of protected area along with the highest mountain in Bulgaria (Mount Musala, 2,925m), plus 120 ice-age lakes and a plethora of idyllic hiking trails.
Try the magical Seven Lakes hike, featuring several lakes named for their shape such as Tear, Kidney and Twin, or check out the 10th century Rila Monastery which at 1,147m, is a UNESCO World Heritage site and one of the largest orthodox monasteries in the world. You'll also find other fascinating sights here, such as the only active geyser of southeast Europe in Sapareva Banya, and the clay pyramids in Stob at the edge of the national park. Don't forget to pack warm clothes as the temperatures here are often below zero, and only reach a fresh 15C in summer.
Ordesa and Monte Perdido National Park, Spain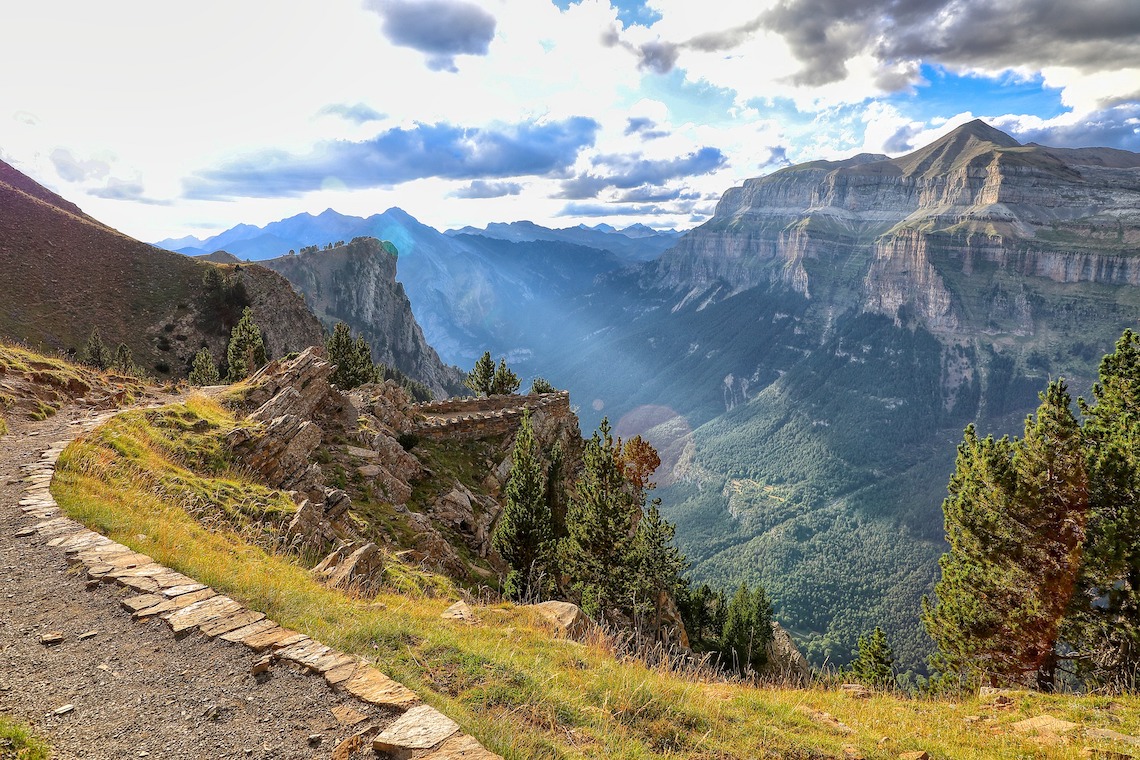 Rated an average of 4.9 stars out of 7,795 reviews
Explore the other-worldly landscapes of the Ordesa and Monte Perdido National Park, where mountains are painted a dazzling array of colours, contrasted by the stark landscapes of Monte Perdido, or 'Lost Mountain.'
Also known as the Grand Canyon of Spain, it's not surprising this park makes the list of the most beautiful national parks in Europe, especially when you take into account rugged mountain ranges, deep gorges, rushing waterfalls and magnificent vantage points just waiting to be discovered. Bird-watchers will be in heaven in the park's Escuain Valley, where many vultures and hunting birds make their nests.
Saxon Switzerland National Park, Germany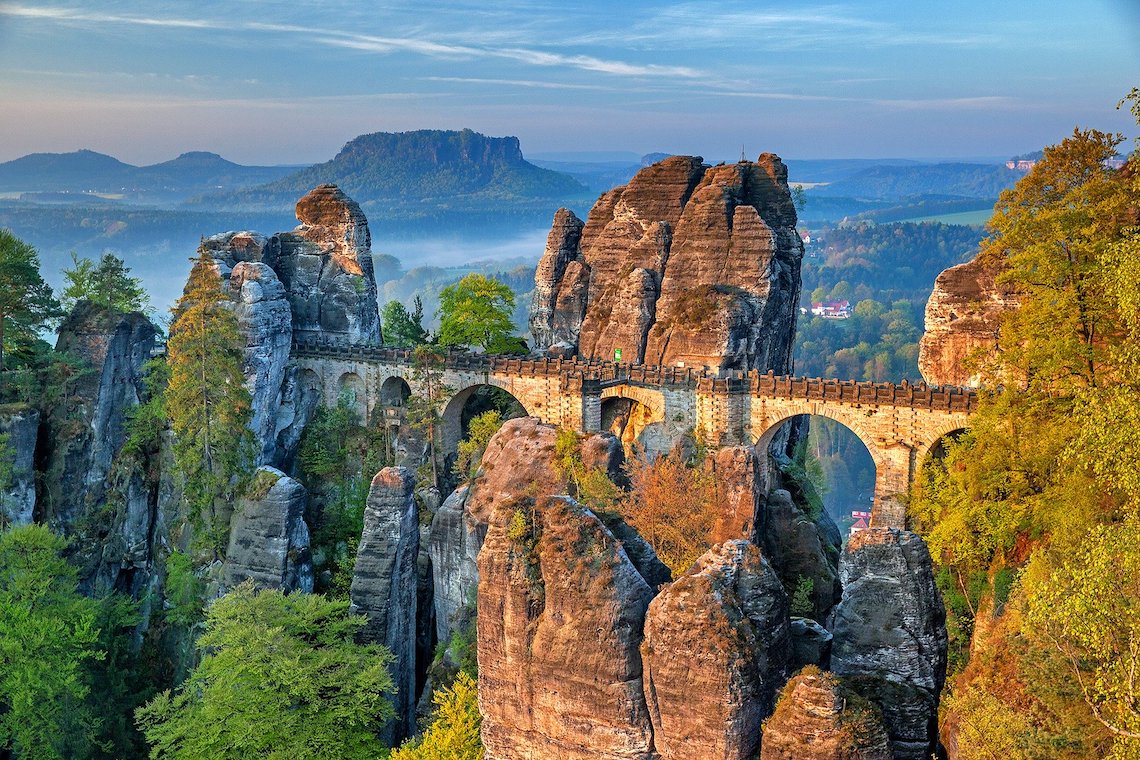 Rated an average 4.9 stars out of 5,897 reviews
Saxon Switzerland National Park, rather confusingly located in Germany, offers the rocky landscape of the Elbe Sandstone Mountains, and the legendary Painter's Way that inspired famous painters such as Caspar David Friedrich to create romantic masterpieces.
Due to park restrictions, you'll need to stick to the marked trails here, but there's no need to stray too far when you'll still get mind-boggling views of the world-famous Bastei Bridge and the stunning sight of Table Mountain Lilienstein (415m) to admire.
Stolowe Mountains National Park, Poland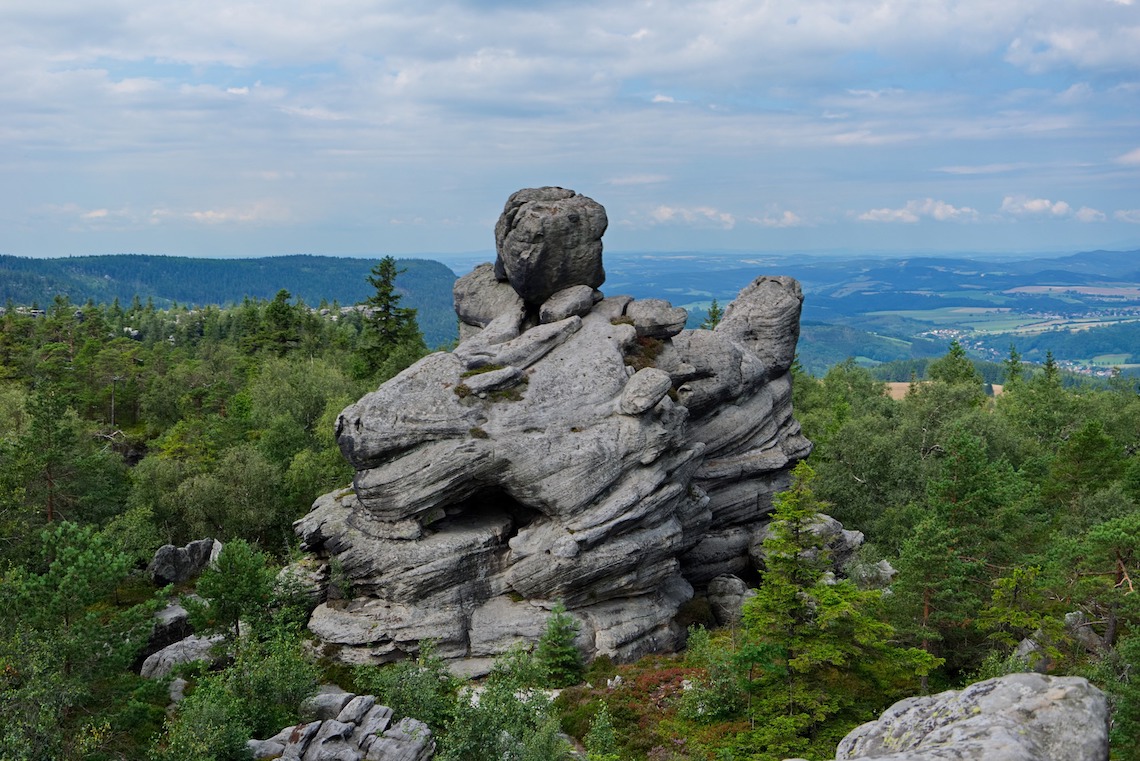 Rated an average 4.9 stars out of 5,752 reviews
The forest-clad Stolowe Mountains National Park features unusual sandstone rock formations, helping earn its place on this list of the most beautiful national parks in Europe. The magical landscape comes complete with unusual 'mushroom rocks', reminiscent of the oversized toadstools often depicted in fairy-tales, helping to complete the mystical scene.
For stand-out views, be sure to bag the tallest peak in the park, Szczeliniec Wielki (919m), and don't miss the eerie Kaplica Czaszek (Skull Chapel), that's decorated with the bones of more than 3,000 people – according to a tradition that likely began in the 12th Century.
Durmitor National Park, Montenegro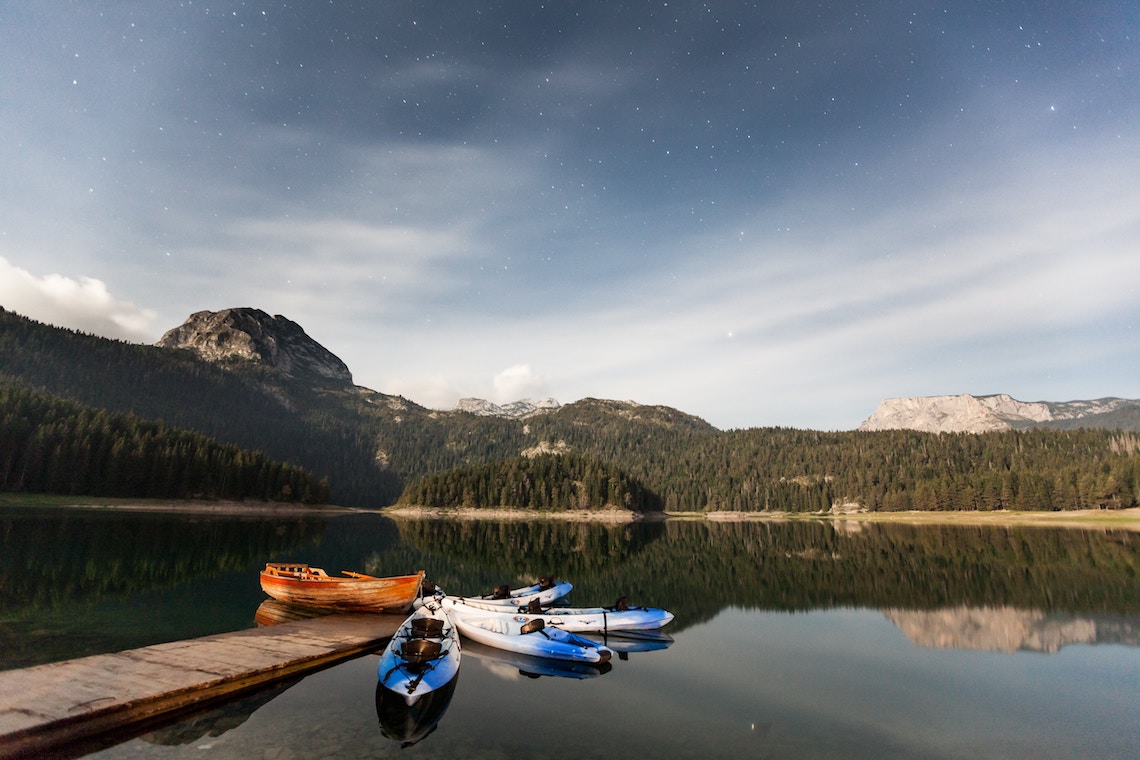 Rated an average 4.9 stars out of 5,483 reviews
Adventure addicts should look no further than Durmitor National Park on Montenegro, which boasts a wealth of extreme sports such as paragliding, rafting, ziplining and mountain biking as well as being one of the most beautiful national parks in Europe.
The mountain massif, which has 48 peaks with a height of over 2,000m, offers hiking in abundance, and in winter, the ski area attracts winter sports enthusiasts. Don't miss the Black Lake near Zabljak, which in the right conditions reflects the surrounding landscape, and the Tara Gorge, thought to be the deepest in Europe. It can be admired from a spectacular 365m long bridge.
Mount Olympus National Park, Greece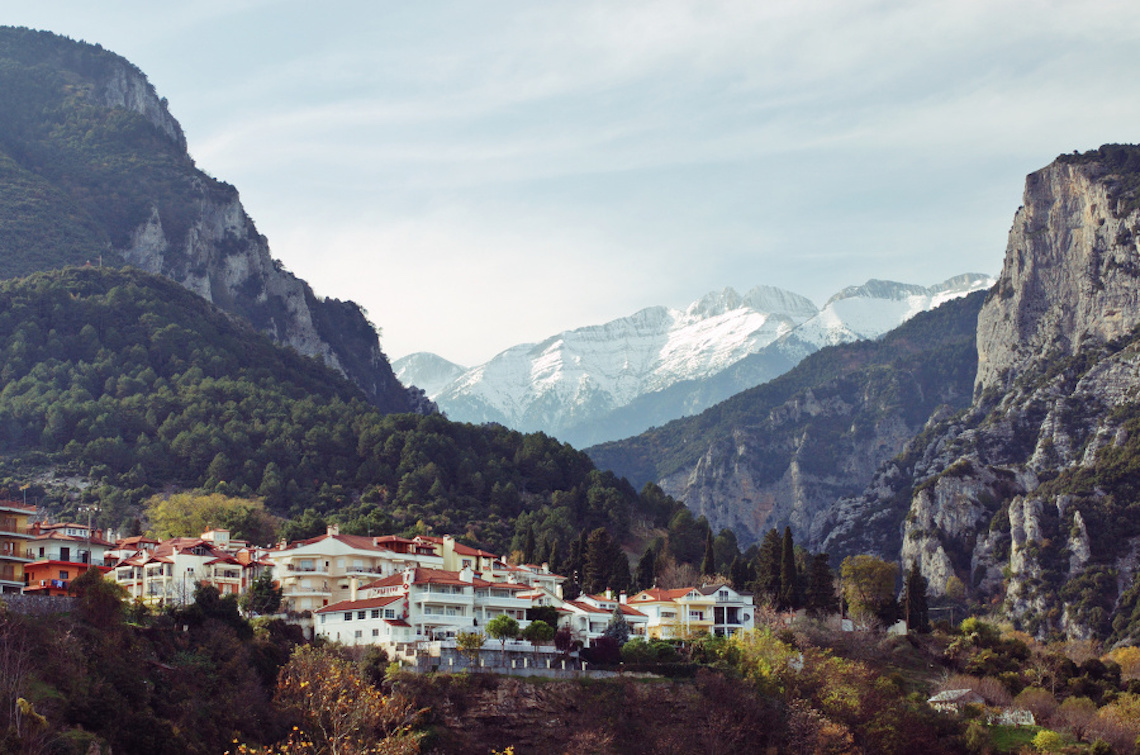 Rated an average 4.9 stars out of 2,191 reviews
Not only one of the most beautiful national parks in Europe, the Mount Olympus National Park in Greece is even good enough for the Gods, with its highest peak (Mount Olympus, 2,918m) thought to be their meeting place, according to ancient myth.
The neighbouring summit Stefani (2,909m) was said to be the throne of Zeus, and served as an important pilgrimage for the ancient Greeks, who climbed to its summit every year in his honour. History buffs and mountaineers alike will be in for a treat with this park, with epic hiking trails plus fascinating monasteries and ancient sites to explore.
Jotunheimen National Park, Norway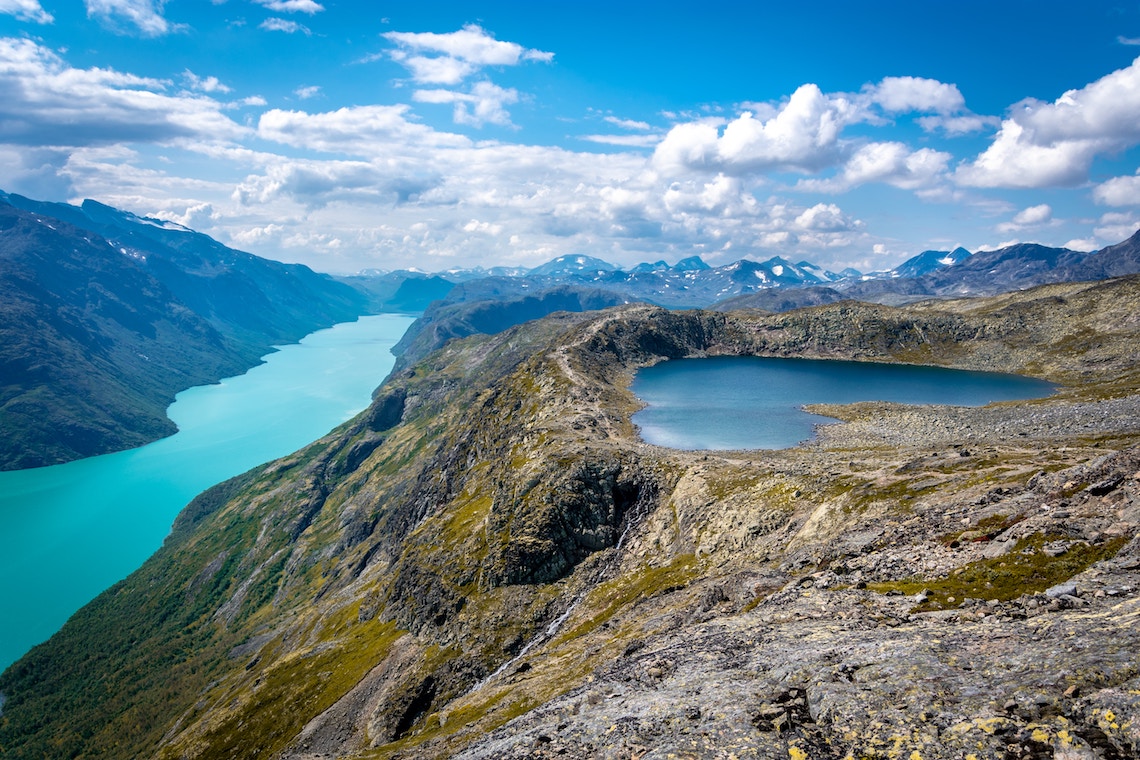 Rated an average 4.9 stars out of 2,058 reviews
From the gods to the giants: The Jotunheimen National Park in Norway is known as the Empire of the Giants, with over 250 peaks over 1,900m towering into the sky.
You'll also find the incredible popular Besseggen Ridge here, which attracts around 17,000 visitors per month to ogle at its incredible views, particularly the mind-bending parallel lakes lying at different elevations. For a less crowded but equally stunning day out, why not try one of the lesser-known valleys such as Leirungsdalen.
Vikos–Aoös National Park, Greece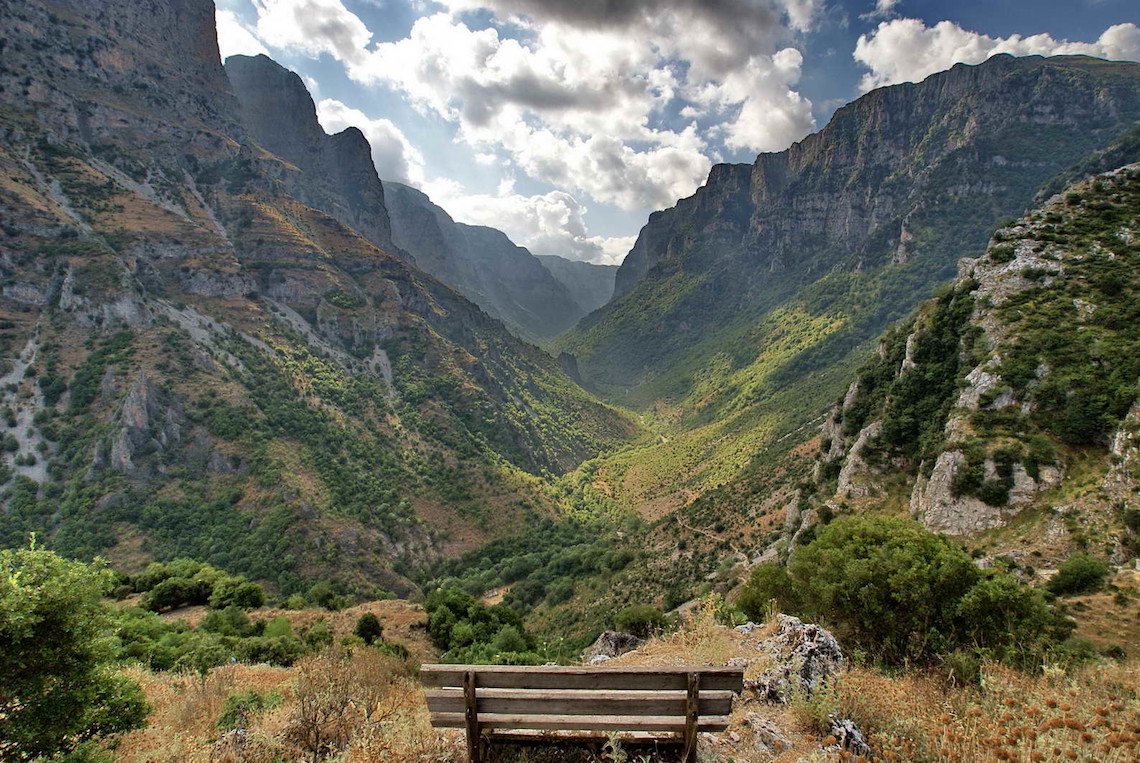 Rated an average 4.9 out of 1,869 reviews
You might be surprised to learn that both Greece and Poland feature twice on this list of the most beautiful national parks in Europe, with this final offering being located in a remote region of Greece called Zagori. The park is named after two large gorges, particularly the Vikos Gorge.
Here you'll find a snaking, crooked stone staircase right down into the gorge itself, known as the Steps of Vradeto. On your journey through the gorge, keep your eyes peeled for elusive fauna such as brown bears, wolves, red deer, wild boars and numerous species of birds. Check out other cool places to spot wildlife in Greece here.
Beautiful National Parks in Europe: How to visit them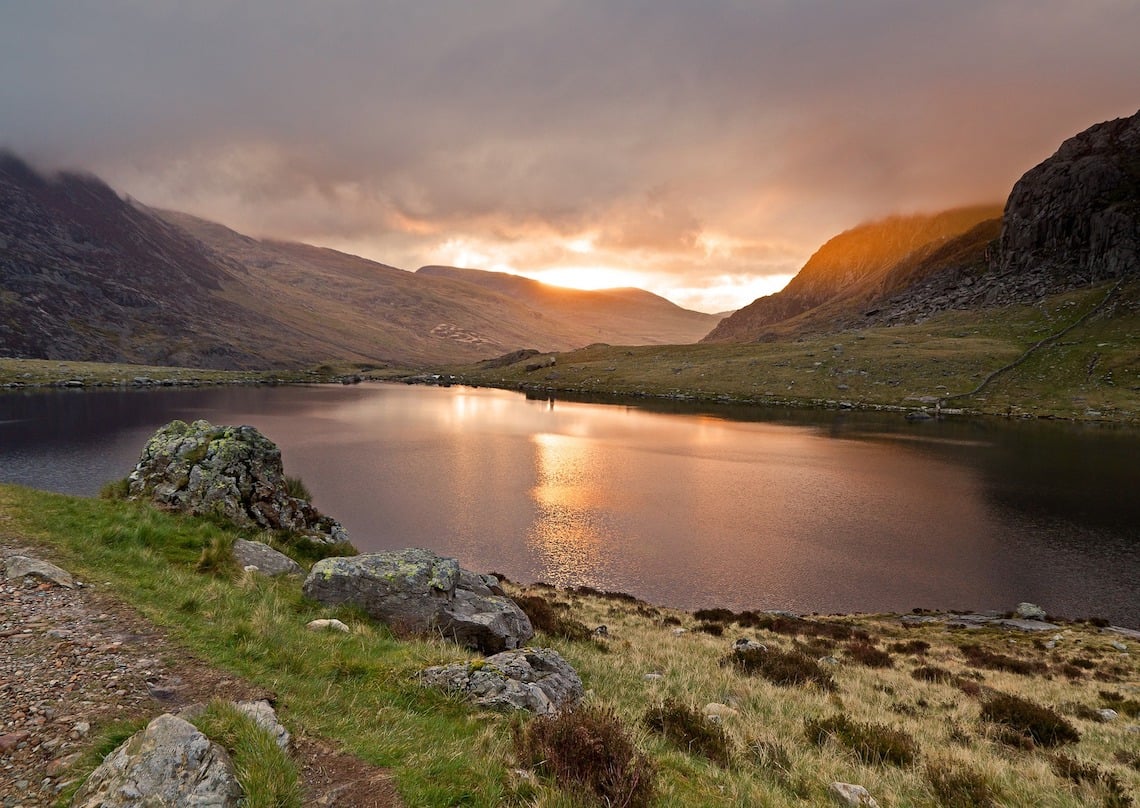 Want to have an adventure in one of the most beautiful national parks in Europe? We don't blame you. Holidu is a tool that makes the search and booking of holiday rentals easy, enabling travellers to find ideal accommodation at the lowest price by browsing every single booking site. You can use the site to search for your dream location and then filter accommodation from a range of different types.
You can also filter your results by size, location, amenities, price point, and even review score, so you can find the perfect accommodation to suit you. Check out the full range of accommodation here.