This little-known landslip is the Peak District's mini Machu Picchu, says Claire Maxted.
Not got time to jet off to Peru for a quick blast over the Inca Trail this weekend? Thought not, but don't despair. Try this hidden gem as a starter.
I've been running, walking and biking in the Peak District all my life and only discovered this fantastic feature last year. Thought to be the largest landslide in the UK, I couldn't believe how quiet the glorious hulk of Alport Castles is, just off the usual tourist track, west of Derwent Water and Ladybower Reservoirs. It's called 'castles' because that's what all the rock debris looks like – although the shape of it reminded me of Peru's famous Inca settlement Machu Picchu, a much smaller version, without llamas (sadly), but that doesn't take days to trek to – score!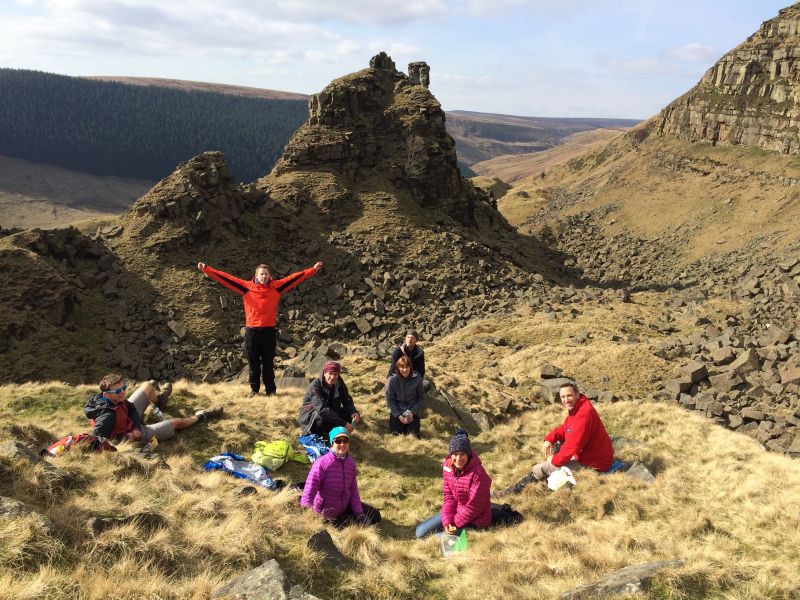 Starting from Fairholme Visitor's Centre, a short climb and wide, grassy ridge walk reveals Alport Castles in all its glory. As you walk towards it through a short, green valley, you can just about see the highest turret, getting a taste for what's to come. The snaky trail through fallen boulders takes you into the heart of this hidden valley and boom! Suddenly you're surrounded by a high, stripy cliff to the right and the dark, imposing rock towers of Alport Castles ahead.
If you've a head for heights, climb up and scramble about on The Tower for brilliant views of the high cliffs behind you and Alport Dale ahead. Descend on a pleasant, bushy path to the River Alport, cross the babbling brook, then return to Fairholmes on well-maintained paths via a handful of farms – Alport Castles, Hayridge, Rowlee, Hagg and Lockerbrooks.
Peak District
Stay there: YHA Hathersage, right in the heart of the Peaks yet only a mile from a station: www.yha.org.uk/Hathersage
Eat and drink: Snacks and hot drinks at Fairholme Visitors Centre, and the Ladybower Inn does great food: www.ladybower-inn.co.uk.
Maps: OS OL1 Dark Peak covers this nine-mile route with 600m ascent.
Featured image: Neil Theasby