As we continue to look at our favourite 100 hikes in the world, our attention turns to the Alps. This week we're delving into a long-distance hiking trail which traverses the whole of Switzerland, the mighty Alpine Pass Route…
The Alpine Pass Route is a 200-mile, east to west traverse of Switzerland and, as its name implies, there's a lot of climbing. Well, if you're crossing Switzerland there are going to be a lot of mountains in the way.
There are 16 passes to conquer, which give the route more than 18,000m height gain in total – ouch! – but you're also guaranteed to see some of the country's most dramatic scenery, including famous peaks like the Eiger, the Mönch and Jungfrau in the Bernese Oberland.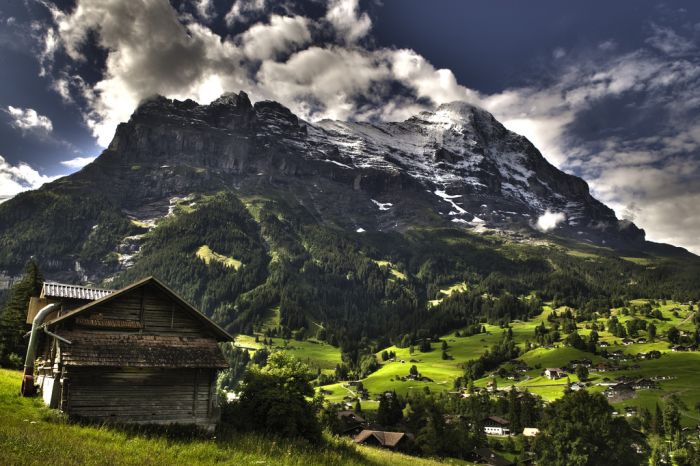 Photo: Jet
The route starts in Sargans in eastern Switzerland and finishes in Montreux, on the shore of Lake Geneva – not a bad finishing point! Both are easily accessed by public transport. It typically takes people around 15 walking days to complete the route which is brilliantly signposted.
You'll be best off hiking this route between June and early October, to avoid snow on the higher reaches of the walk. You can camp en route or stay at mountain refuges and hostels in one of the many picturesque towns and villages along the way, where you can also easily pick up essential supplies and provisions.
You can take side trips along the way to visit some famous places such as Reichanbach falls, the place where Sherlock Holmes and his arch -nemisis had their final showdown, or take the cable car up to Scilthorn, where James Bond villain Blofeld had his military base, and where you can also find sensational views.
It's pretty cool to be able to say you've walked across a whole country; doubly so if that country is one as amazing as Switzerland.