Family staycations, particularly glamping (glamorous camping) holidays, are becoming more and more popular. Along with a rise in families opting to adventure closer to home, there's also been a rise in campers opting for family tipi-style tents. And for good reason…
Yes, they're romantic-looking and nothing says 'luxury camping' like a traditional tipi aglow with festoon lighting. But there's far more than meets the eye when it comes to tipi design – and it has nothing to do with being glamorous. Here are seven reasons why your next tent should be a tipi.
Tipi history
The traditional tipi has been used by nomadic tribes around the globe for centuries. From the arid deserts of the American West to the frozen tundra of the Arctic Circle, families have trusted the tipi to provide warmth, comfort, and shelter in some of the most inhospitable places on Earth.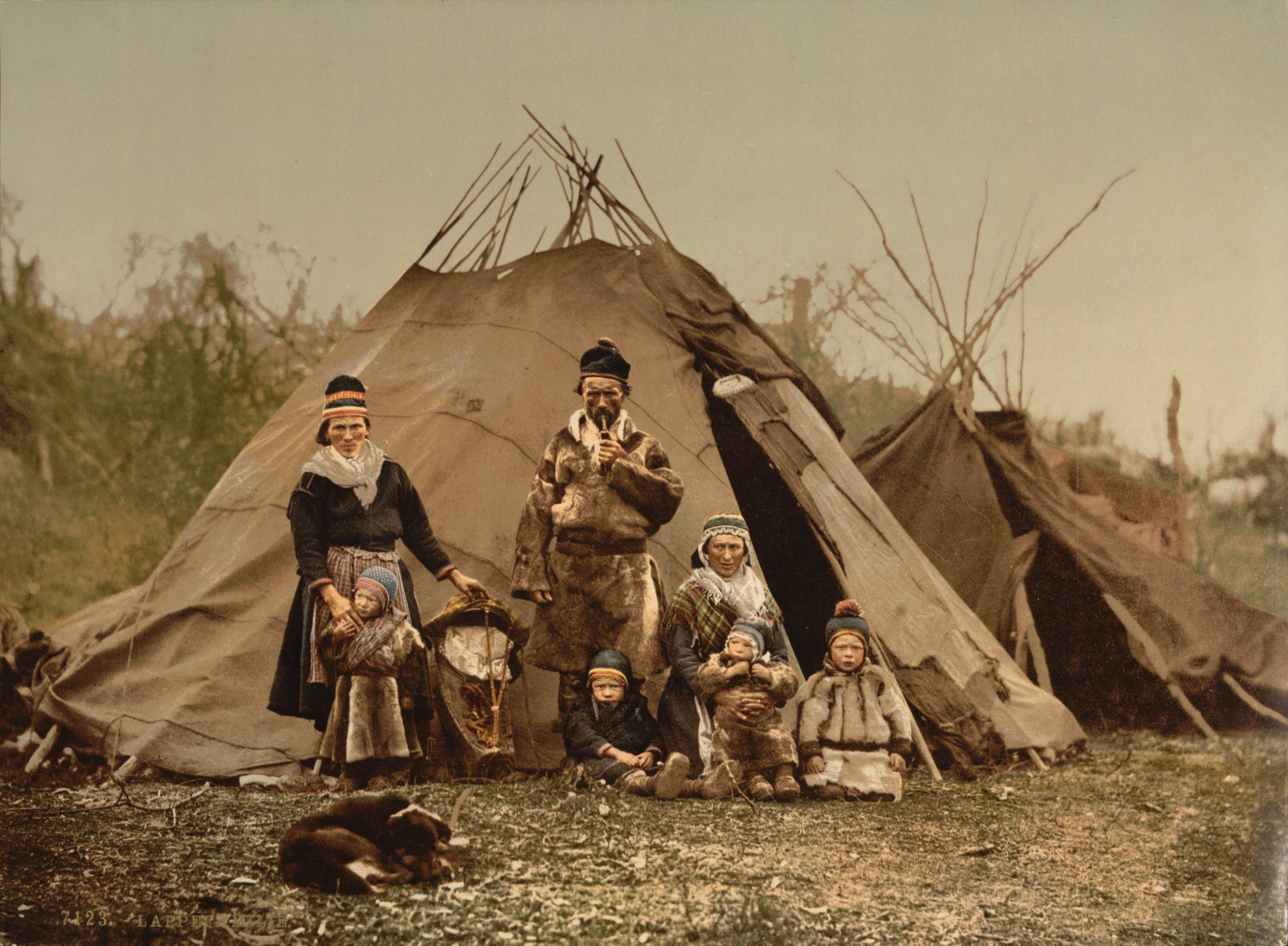 A family home from home
Traditional tipis were designed and built to be lived in – not for a few weeks of the year – but day-in-day-out, all year round. They're dwellings, with all the conveniences of home and space for the whole family.
A big part of this is the ability to light a fire or stove within the tent. You can cook food, dry clothes, keep warm, and see by firelight – all while staying inside. (A real bonus, given the British weather and biting bugs!)
Tipi tent design
Thanks to its unique shape and large living space, tipis are perfectly engineered to be cool in summer and warm in winter.
The large opening and extra height allow for ventilation when it's hot, while the tipi's conical shape helps drive cold air away when temperatures drop.

Tipis are built to last
Tipis are specially designed to weather high winds. Had the three little pigs built and tipi, the Big Bad Wolf would have given up in chapter one.
The symmetrical shape, large base, narrow tip, and stretched seams give the tipi superior stability over other tents when things get blustery.
Home and dry
Made using breathable, waterproof cotton polyester, this fabric keeps out the rain and prevents condensation build-up; it's also cooler than nylon-based materials on hot summer days.
Being able to light a fire inside the tipi keeps the damp at bay, so you can stay dry whatever the weather.
Tipis are quick and easy
Tipis were originally designed to suit a nomadic lifestyle. This meant they had to be quick and easy to put up and take down, and light enough to transport from place to place easily.
Modern tipis also follow this same principle, so there's less fuss and more time for fun when it comes to making and breaking camp.

A unique family adventure
Camping always makes for a memorable experience, especially when you're with friends and family. What better way to share your time under canvass than huddled up in a tipi around the campfire? It's the perfect way to socialise, play games, enjoy a drink, or share food, no matter where your adventure takes you.
Tentipi is a Swedish company based in Moskosel, in the north of the country, close to the Arctic Circle. Its Nordic tipis are the brainchild of keen adventurer Bengt Grahn, who in 1989, decided to craft the perfect tent for living close to nature with his family.
Designed and made by hand, every fifth tipi is quality tested in a purpose-built storm room, to ensure each and every one is built to last.
Discover more about Tentipi and its amazing range of family adventure tipis here,  or find your nearest stockist.