Sometimes, the best adventures are closer to home than you'd think. Here in the UK, we are lucky to have such a wide variety of beautiful landscapes and fascinating places to explore. From the rugged mountains and the staggering highlands of Scotland to the luscious valleys and wild moors of the south – there are plenty of incredible hikes to keep us adventure travellers satisfied when we can't go abroad.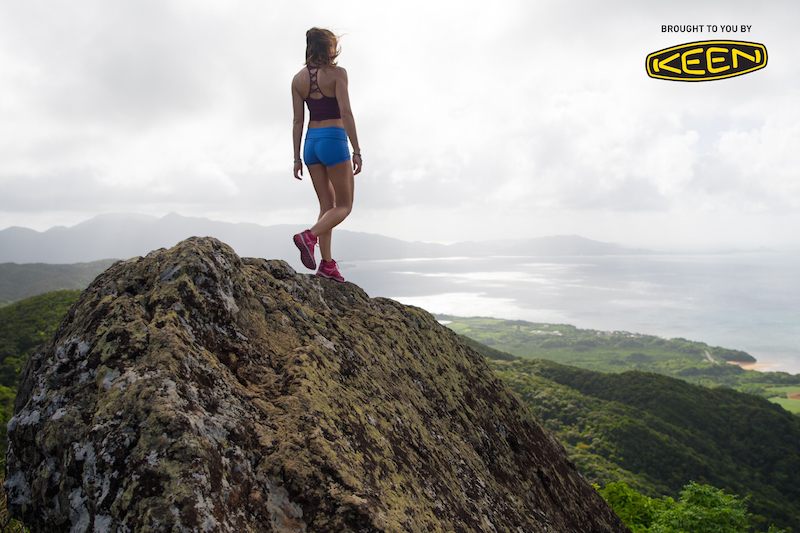 Now that we've finally got to spring, we teamed up with outdoor footwear experts KEEN to give you some UK hiking inspiration to refuel your adventurous side after this long and cold winter. So, grab your boots, as we've found some of the best one-day, two-day and multi-day hikes the UK and Ireland have on offer.
One-day hikes in the UK
If you're looking to blow away the cobwebs with a quick blast on the weekend, you may find inspiration in some of our favourite one-day hikes that the UK has on offer.
1. Great Gable, Lake District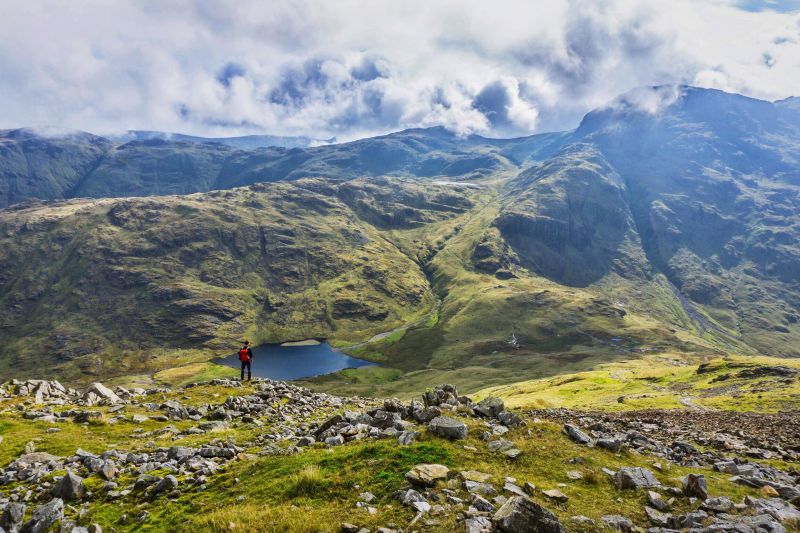 Photo: Rob Slade
As a whole, the Lake District is just breathtaking, but if you're looking for a great one-day hike that delivers sensational views, then Great Gable (899m) is for you. There are many different routes to the peak to choose from, however, the route from Seathwaite via Windy Gap is particularly brilliant. Once you've reached the top you'll be blown away by how magnificent the awe-inspiring views are. Not one to forget your camera.
2. Old Man of Storr, Skye, Scotland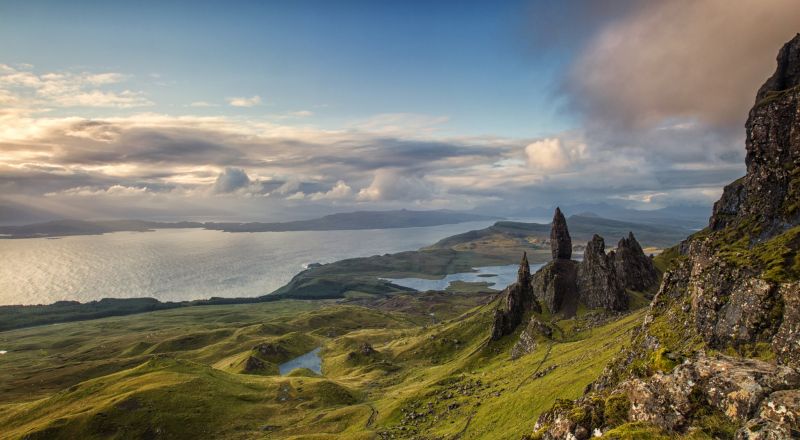 Photo: John McSporran
This is one of the most famous hikes in Scotland, and just by looking at images of the landscape, it's really not hard to see why. You'll surely recognise the towering pinnacle rock, named the 'Old Man', that can be seen from miles around. The walk to the pinnacle starts from Portree and is roughly five miles long. The terrain is wild, rocky and thrilling, and it has the views to match. This deserves a place on the bucket list of every adventure traveller.
3. Tryfan, Snowdonia, Wales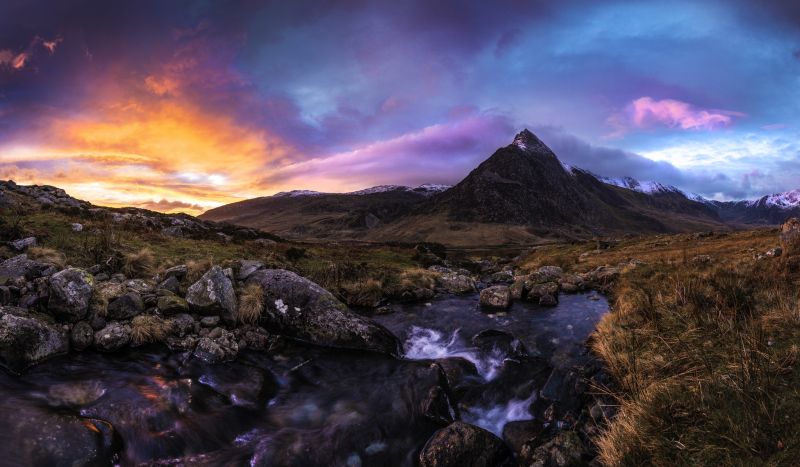 Photo: Matthew Savage
If you enjoy scrambling and panoramic views, then hiking the North Ridge of Tryfan in Snowdonia will be a fantastic day hike for you to do. The mountain measures 918m high, and its classic shark fin peak is one of the most recognisable in the UK. The ridge route is a grade one scramble, and is roughly two and a half miles to the peak. It's a challenging hike, but boy is the staggering Welsh scenery worth it.
Two-day hikes in the UK
If a one-day hike won't scratch that adventurous itch of yours, then one of these two-day hikes in the UK might just cut it.
1. Peak District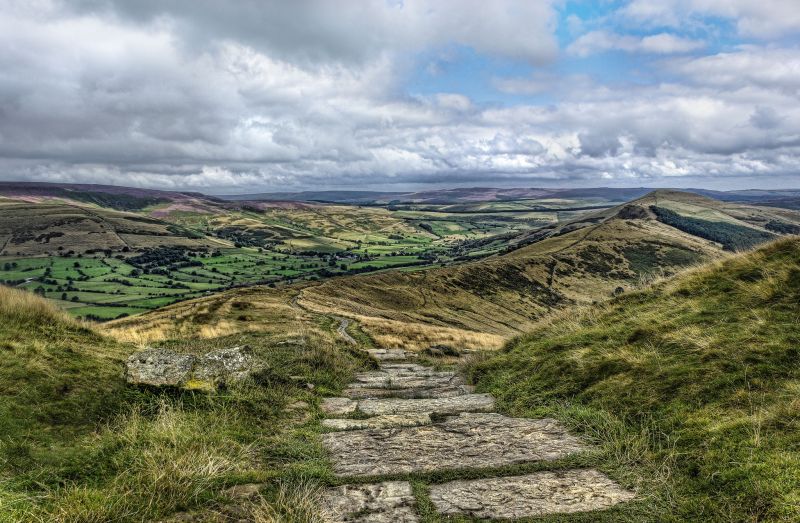 Photo: Highlights6
The Peak District is an area of exceptional natural beauty, and hiking in the area can be challenging yet very rewarding. If you're on the lookout for a two-day adventure, then why not start things off by exploring the edges of the moorland of Kinder Scout, following on the next day with an incredible climb up Mam Tor, a 517m hill which boasts 360-degree views of the surrounding area from the top. The landscapes are so impressive here, you'll struggle to keep your adventure to just two days.
2. South Downs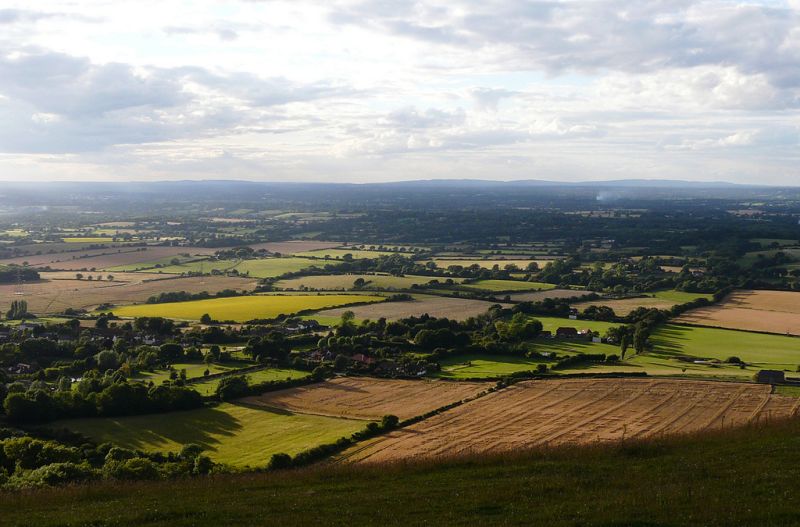 Photo: Carron Brown
South Downs National Park is an area of beautiful chalk hills that stretch around 260 square miles across the finest scenery in the south-east of England. There is an abundance of hiking opportunities in the area, so you definitely won't be short on options for two-day hiking adventures. A great place to start would be at Steyning, near the picturesque town of Shoreham-by-Sea. There is a route that winds eastwards via the South Downs escarpment. On your second day, you should take in the splendid views and hikes at Ditchling Beacon Nature Reserve.
3. Exmoor National Park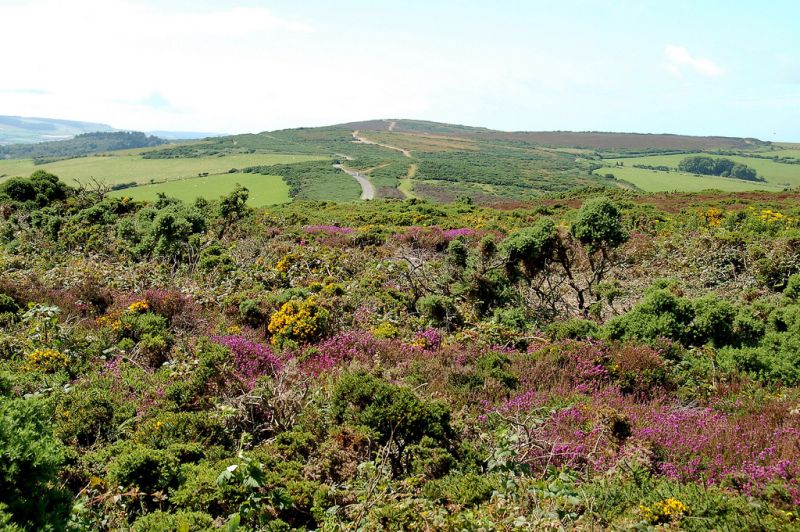 Photo: James Stringer
Exmoor is an area of exquisite moorland scenery, in West Somerset, and it's home to a diverse range of landscapes, views and trails. To enjoy two days of hiking in the area, a good option would be a 24-mile, figure of eight hike on the National Trust's Holnicote Estate. This hike captures the raw beauty of this area, and some of the highlights include the gorgeous views from Selworthy Beacon and Horner Wood, one of the UK's largest ancient oak woodlands. Take on this hike in summer and you'll be met by a fabulous display of wild flowers of bright and rich colours.
Multi-day hikes in the UK
If you're looking for something to really sink your teeth into, then one of these UK and Ireland multi-day hikes could just be the challenge you're searching for.
1. Pennine Way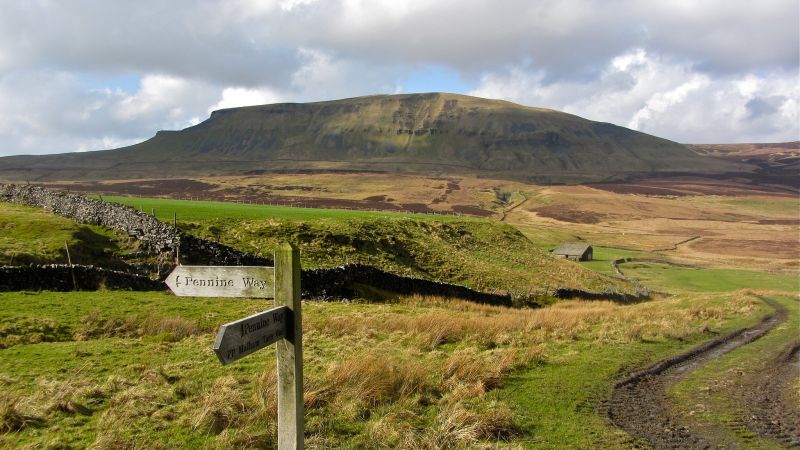 Photo: Peer Lawther
This incredible 268-mile trail runs from the heart of the Peak District and after its journey through wild scenery, across rugged mountain tops and across picturesque valleys, finishes at Kirk Yetholm, just inside the Scottish border. The trail captures magnificent isolated areas, a variety of British landscapes and wildlife, and is an exhilarating challenge for any long-distance hiker. Many walkers will allow 16 to 19 days to complete the route.
2. South West Coast Path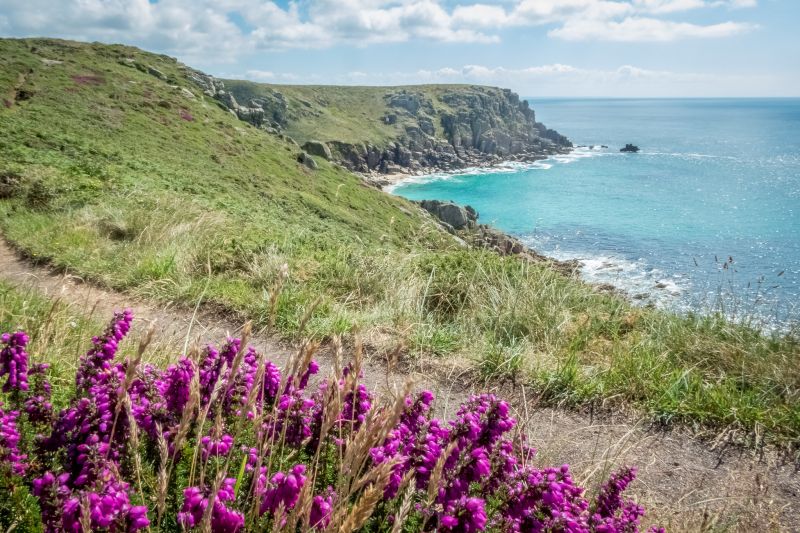 Photo: Andrew Foster
The South West Coast path is a 630-mile route and offers some of the best coastline in the UK. So, taking this long-distance hike in your stride will be nothing short of rewarding. The path starts from Minehead in Somerset and traverses the craggy coastline of Devon and Cornwall until it reaches Poole Harbour in Dorset. It's a truly inspiring path to hike, and with it comes superb wildlife, views, geology and heritage. The path can be walked in around 30 days, depending how leisurely your pace is.
3. The Wild Atlantic Way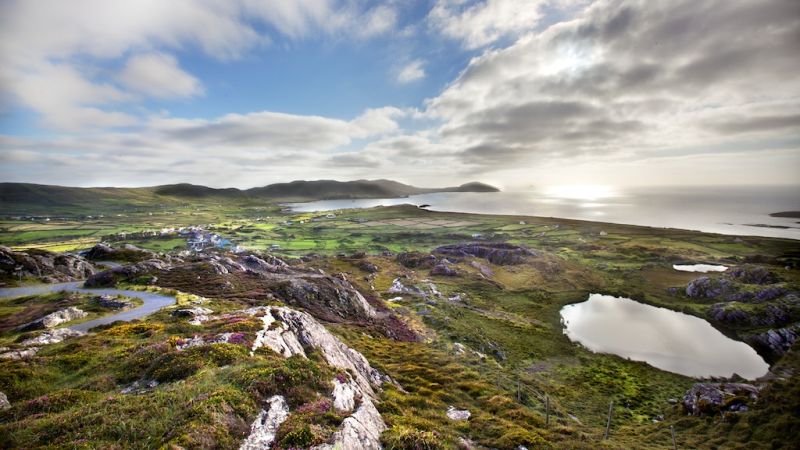 Photo: Michael Foley
Now, this one is most famously a route done by car or motorcycle, but walking the Wild Atlantic Way is a long-distance hike of epic proportions… for those who are up for the challenge. The full route is a whopping 1,553 miles of dramatic Irish coastline, and while you can't technically follow the Wild Atlantic Way by foot (as the route is made up by roads), there are walking routes which follow nearly all of it and offer a whole host of staggering sights to be seen. Some of the trails en-route are the the Beara Way, The Kerry Way, The Burren Way and The Arran Islands, which are all incredible hikes.
How to do it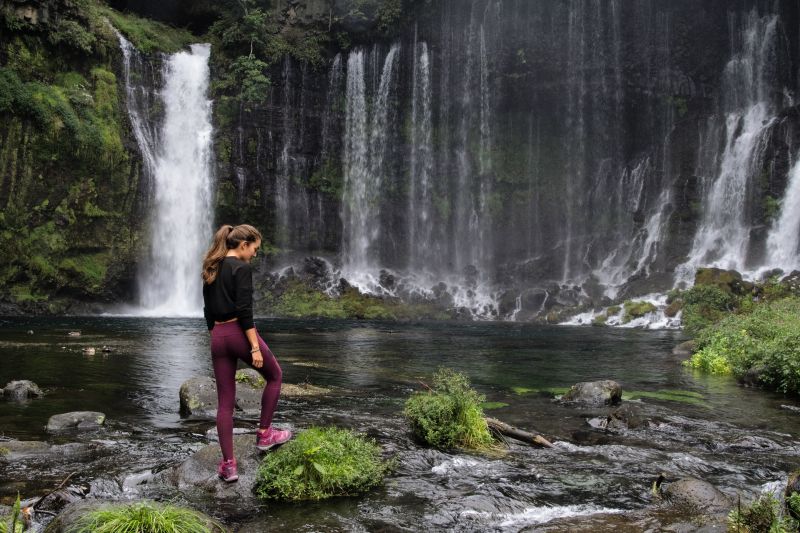 Whether it's a one-day, two-day or multi-day hike, you need footwear that you can rely on. KEEN offers a spectacular range of footwear specifically designed for exploring the outdoors, and the brand is well-known for providing a fantastic and diverse range of products, from premium European-made three-season boots and super versatile approach shoes, all the way through to the brand's iconic collection of sandals.
Introduced to high acclaim last spring, KEEN launched the Terradora – a women's specific hiking range featuring a diverse choice of styles for all destinations and conditions. Designed from the ground up to fit the shape and individual needs of the female foot, the Terradora range offers incredible comfort and protection to ladies who love to explore. Featuring a streamlined silhouette, on trend styling and a daring colour palette, the Terradora range combines a passion for exploring in the great outdoors with a sense of everyday adventure that has resonated with KEEN's female fans across the globe.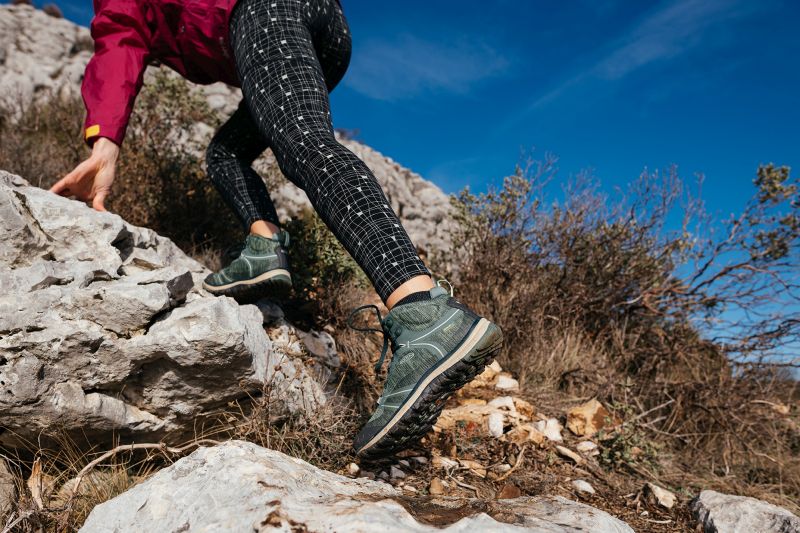 The Terradora sisterhood now features seven individual styles, including the popular Terradora Classic WP, Pulse and Leather editions, with the new Ethos providing the perfect addition to this comprehensive collective, ensuring you can live and breathe adventure all summer long.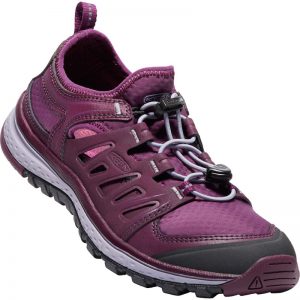 Ethos: Built with a reduced instep volume specifically for the female form, the Ethos is ideal for summer, featuring an open-air design delivering incredible breathability and comfort that is ideal for warm-weather workouts and summer adventures.
A PFC-free, durable water repellent upper features synthetic leather overlays for structure and protection, whilst a quick dry lining with Cleansport NXT ™ treatment ensures feet smell sweet and feel fresh and dry even on the warmest of days. Keep your eye on the website, as we'll be reviewing this in the coming weeks.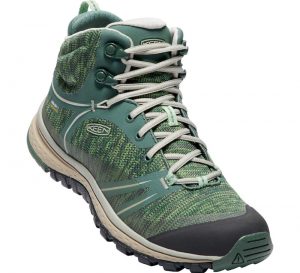 Waterproof: Meticulously constructed in response to the individual biomechanics of the female foot, the Terradora WP Mid and Low feature a reduced instep volume with a contoured last that is narrower through the heel, for a secure fit and superb stability on uneven or undulating terrains.
A Keen.Dry waterproof and breathable membrane lets vapour out without letting water in, whilst a moulded collar and dual density PU foam footbed ensure incredible comfort and protection, giving a feeling of complete freedom under your feet, wherever you roam.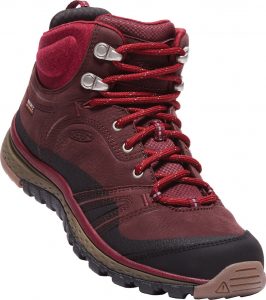 Leather: Combining premium performance with a sense of everyday urban adventure, this dynamic hiker features a luxurious, velvet-like waterproof nubuck leather upper, which wraps around the foot for an incredible fit as you put it through its paces.
Built to protect and perform in even the most inclement conditions, a KEEN.Dry® waterproof membrane locks out water, yet keeps feet fresh and dry even when moving at speed. A low density EVA midsole delivers a featherlight ride and amazing energy return, with cushioning specifically designed around the needs of the female foot.
To find out more about the Terradora range and to browse the full collection, head over to the KEEN website. You can also check out our review on the Terradora Pulse Mid Waterproof boots.