Continuing our best hikes in the world series, we've teamed up with The Natural Adventure Company to bring you Ukraine's spectacular Carpathian Mountains…
Stretching from central to eastern Europe and measuring a whopping 932 miles long, the Carpathian Mountain range is the second longest mountain chain on the continent, and these magical peaks find themselves embossed on the landscape of western Ukraine.
This is a popular spot for hiking among Ukrainians and it's not hard to see why. The region boasts enchanting natural beauty and is a wonderland filled with sparkling alpine lakes, tumbling rivers and waterfalls, luscious forested hills, and fresh-smelling meadows of wild flowers, just buzzing with beautiful wildlife.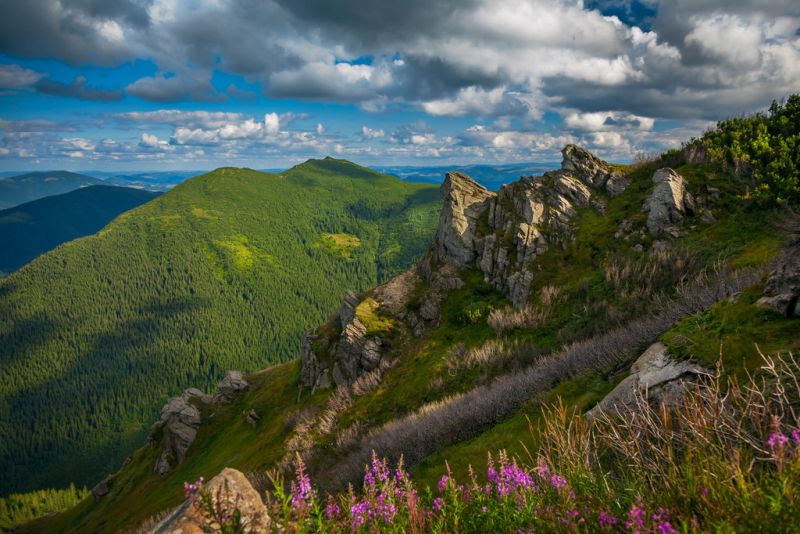 Photo: Irene Mel
Without a doubt, the best way to explore this staggering region and to absorb yourself in the awe-inspiring scenery is by foot. So, make sure you bring a trusty pair of walking boots, and for those who love a bit of a challenge and have a head for heights, you'll want to tackle Mount Hoverla.
Hiking Mount Hoverla
Measuring a meaty 2,061m, Mount Hoverla is Ukraine's highest peak and is located in the heart of the Ukrainian Carpathian range. This alluring mountain is not a difficult mountain to climb, and will take hikers around a six to eight hour round trip to complete.
The 360-degree views from the summit of Mount Hoverla are absolutely out of this world, and make each and every step to the top totally worth the effort. You'll be blown away by the staggering sight of its neighbouring mountains, some of which measure above 1,800m.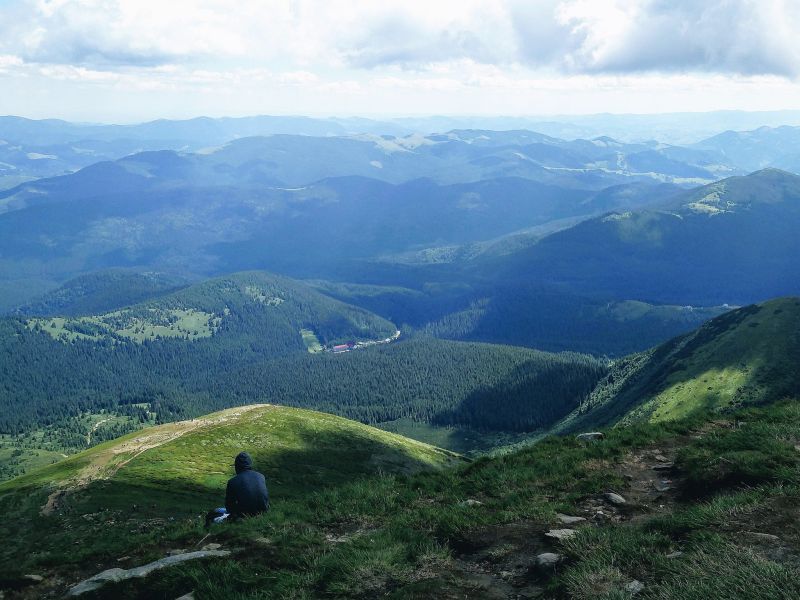 Photo: Maxence
The mountain is notorious for experiencing bad weather out of season, so in order to enjoy your hike and to stay safe on this incredible peak, the best time for you to hike will be between the months of July and August. It's at this time that the mountain is a glorious display of vibrant plant life, wild flowers, and is buzzing with all sorts of indigenous wildlife. If you're lucky, you'll be able to spot such animals as owls, deer, eagles, lynx and colourful butterflies.
How to explore Ukraine's Carpathian Mountains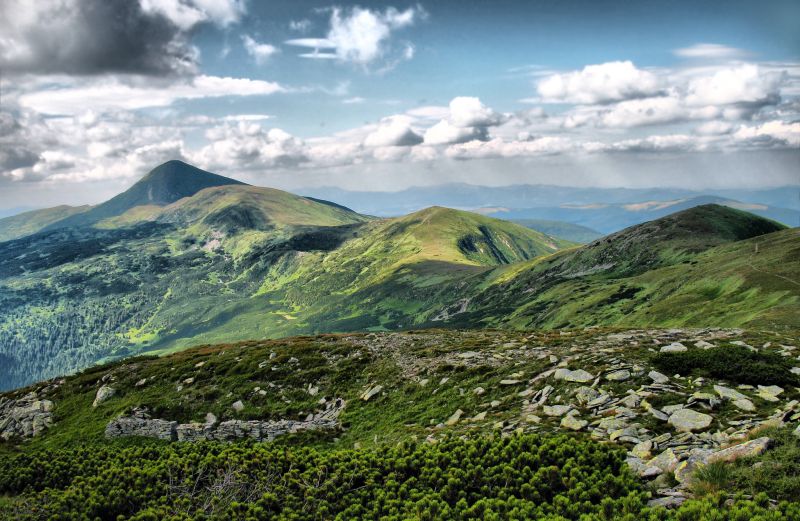 Photo: Iurii Bakhmat
If you'd love to hike Mount Hoverla, or visit the spectacular Carpathian Mountains in Ukraine, then head over to The Natural Adventure Company's website. The company was Co-founded by Peter Duncan, former UK Chief Scout and TV adventurer and offers excellent walking holidays which guide you through the very best of what this awe-inspiring region has to give, such as the Gorgany Nature Reserve, and the UNESCO listed Svydovets and Chornohora mountain ranges.
Get here: Kyiv or Lviv International Airport
Stay here: Yaremche is a beautiful nearby town
Spend this: The currency is the Ukrainian hryvnia
Eat this: Banosh with brynza is a popular traditional dish
Drink this: Uzvar is a refreshing beverage made from dried fruit
Say this: Hello in Ukrainian is "Вітаю" (pronounced: Vitayu)