If there's one thing that gets the entire office excited it's the sign off better weather. So with spring well and truly setting in, our minds are starting to wander as to where the upcoming summer can lead us. The Alpine countries are always a good bet, and in Austria you have a country that has so much to offer anyone looking for some adventure. Need some convincing? We teamed up with AdventureAustria to show you just what this incredible country has going for it. So, here are some of the best things to do in Austria.
1. Tandem paragliding over Lienz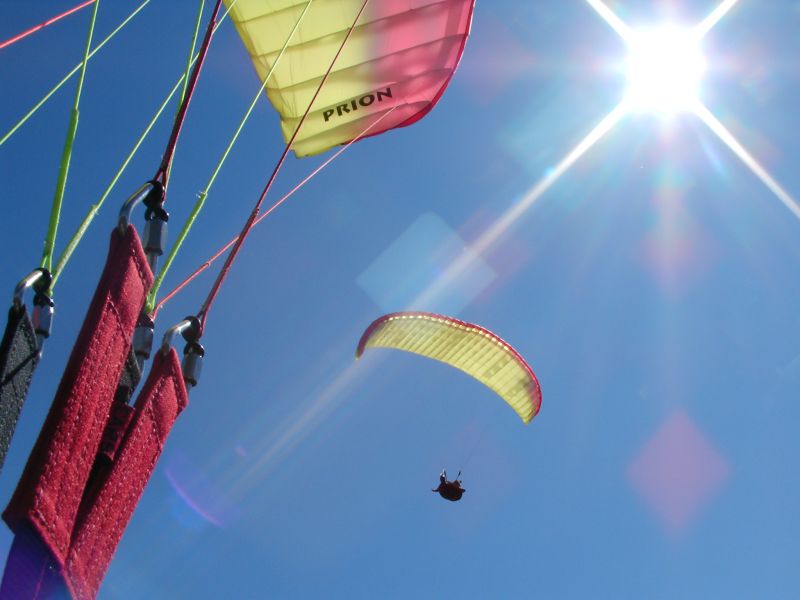 Seeing Austria from the land and the water is all well and good, but it's from the air where you'll get the best views. There are various different launch sites around Lienz which all offer different lengths of flights. You could opt for a 10-minute whistle-stop tour or make the most of this incredibly beautiful area by embarking on a 90-minute flight. No matter the length of time, one thing is going to be for sure – you'll not forget the experience for a long, long time.
2. Cycle the Drauradweg (the Drau cycle path)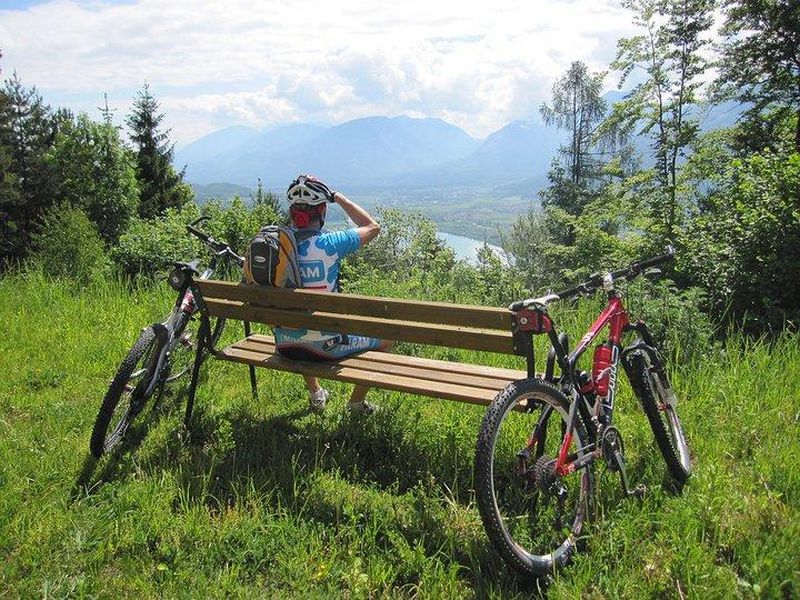 Photo: Carnica-Region Rosental
Stretching for 227 miles from Toblach, Italy to Marburg, Slovenia, the Drau cycle path might require a bit more time than you have spare on a trip to Austria, but there's no reason you can't just ride a couple of sections over a day or two. The route passes pristine floodplains and picturesque towns and villages on cycle paths and quiet country roads providing a perfect way to take in the breathtaking natural scenery in the area.
There are two sections worth checking out in Austria. The first goes from Innichen to Lienz and runs for 30 miles, while the second takes you from Lienz to Spittal an der Drau with a 46-mile stretch. The choice is yours as to which section(s) you take on, but the fact is, whatever you choose you're going to be exploring some of Austria's most spectacular scenery.
3. Hiking in the Lienz Dolomites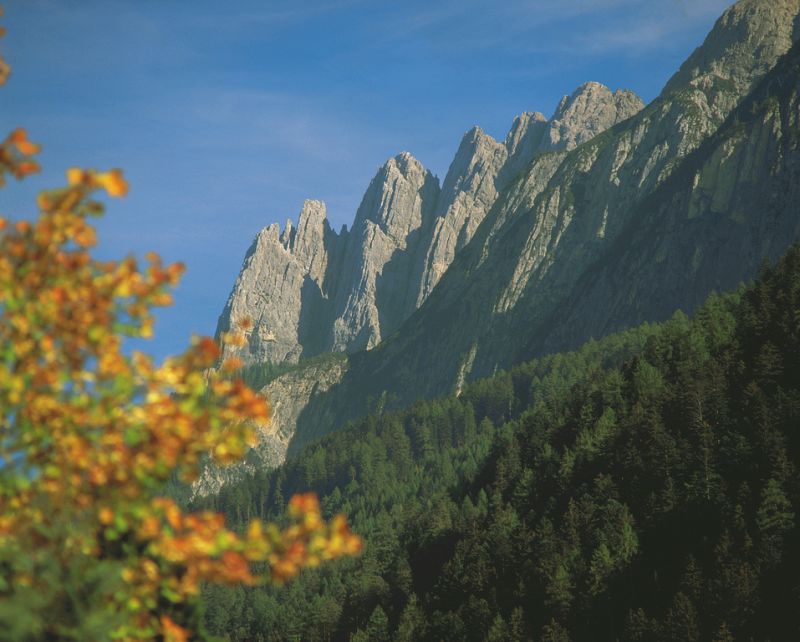 Photo: Oesterreich Werbung/Mallaun
OK, so the Lienz Dolomites aren't actually part of the Dolomites formation itself, but they share much of the wild beauty of their neighbours across the border. The walking here is amazing and there are numerous hikes you can set off on which will take you past rugged rock formations, lush green meadows and pristine lakes. Plus, the views over the surrounding valleys are nothing short of sensational.
4. White water rafting on the River Isel and River Drau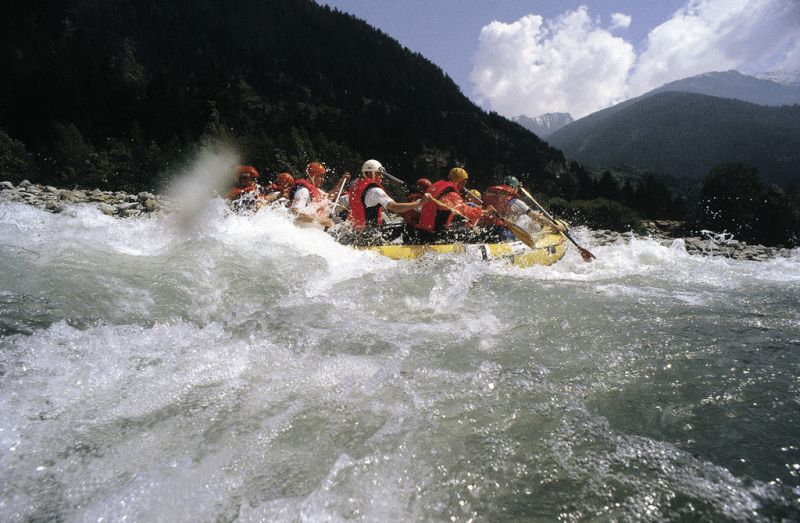 Photo: Oesterreich Werbung/Markowitsch
The mountains are home to a huge variety of outdoor activities, but there can't be many that get the adrenaline going quite as much as white water rafting. After donning wetsuits, helmets and buoyancy aids you'll have a paddle thrusted into your hands and will set off on your white water adventure. The River Isel slices through an incredible valley in the region of East Tyrol and you may even come up against grade III and IV rapids making this an experience you'll be able to brag about for months.
The River Drau, meanwhile, is one of the last great river landscapes in the Southern Alps. It used to be used for transporting ore and coal, but these days it offers the perfect landscape for white water rafting.
5. Wild swimming in Lake Tristacher See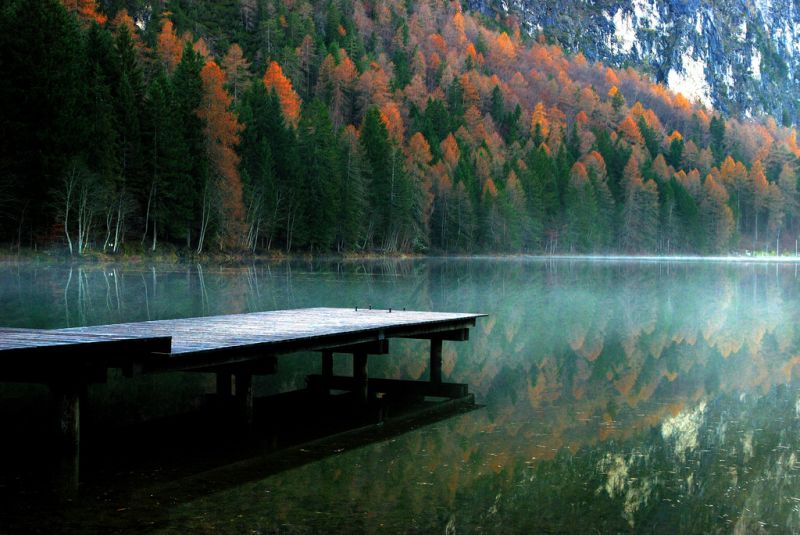 Photo: Giorgio
Found in a small valley at the foot of the Lenz Dolomites, Lake Tristacher See is a slice of wild swimming heaven. It's surrounded by lush greenery and thanks to its deep-water drainage system, the water remains clean year-round and reaches temperatures of 24C in the summer. Once you're done with the swimming, you can also walk around the lake on a short-but-beautiful trail.
All of the adventures you've read about here are offered by AdventureAustria, an English-owned active holiday operator in, you guessed it, Austria! The company is based out of Lienz, which is where all of their holidays take place and they are happy to offer free advice and tailored holidays with personalised activity itineraries.
To find out more about the activities listed above, or to whet your appetite with a huge range of extra activities you can have a crack at head to www.adventureaustria.com.