Rory Southworth heads out to the Lake District to explore some of its finest ridges…
If you leave the M6 at junction 40 and drive for 15 minutes you will come across Blencathra. It may not be the tallest mountain in the Lake District, it's not even in the top five, but it certainly feels more of a mountain than most. It has an almost Alpine feel when you ascend any one of the six ridges that can lead you to the summit at 868m.
Found in the northern part of the Lake District, Blencathra is home to Sharp Edge, a classic grade one scramble that is easy enough to be attempted by most, yet still tricky enough to make you feel like a mountaineer.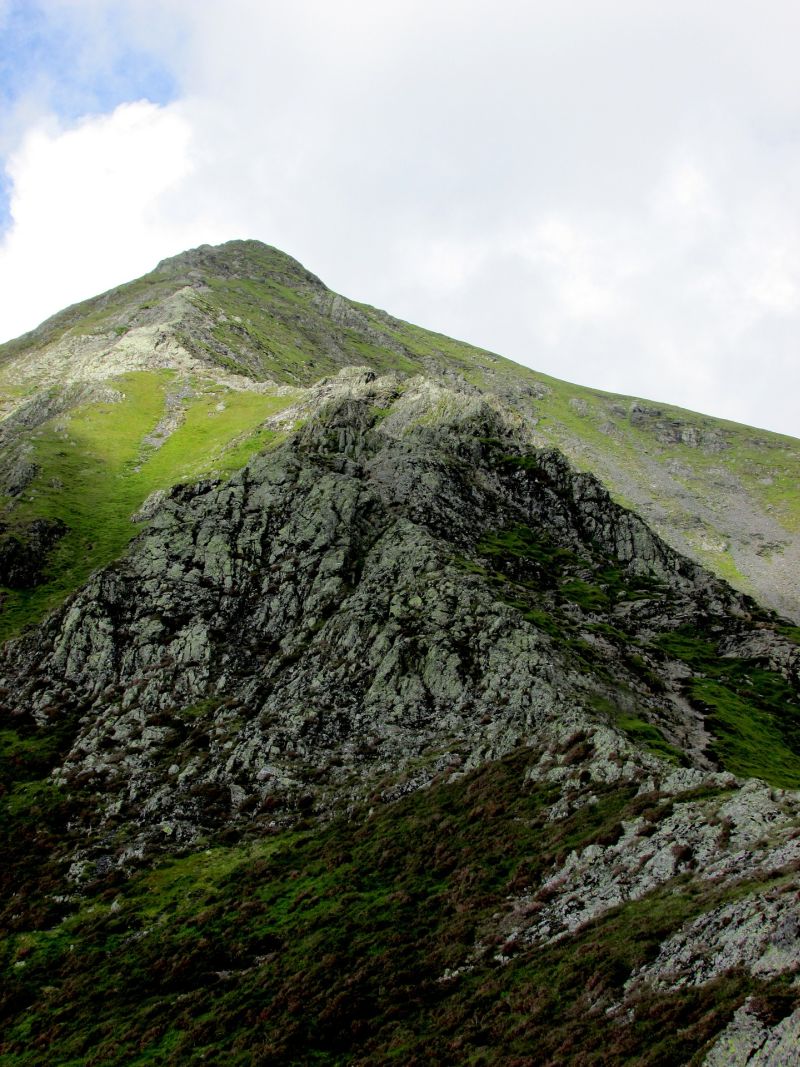 I had come to the Lakes with a bunch of climbers that I had met through Instagram, with the idea of going for a two-day hike over some of the northern Lake District mountains with an overnight stop in the excellent but basic Skiddaw House, an independent hostel with no mains electricity or phone signal.
The first day's route was an easy hike over Carrock Fell, High Pike, Knott, Great Calva and Little Calva, where the last of the season snow kept us endlessly entertained with snowball fights and impromptu sledding. Walking into the hostel with tired legs and wet boots, we retired to the log burner.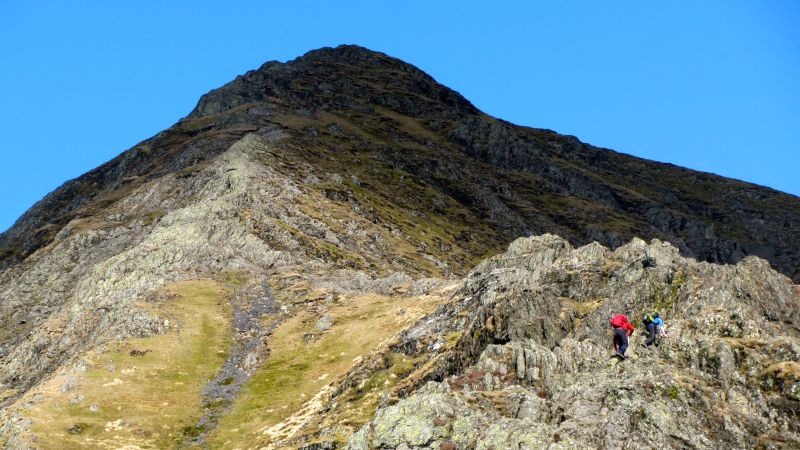 Photo: Peer Lawther 
The next day was where the challenging hiking started after a short walk from the hostel to the foot of Blencathra. The route saw us take Halls Fell Ridge, another great grade one scramble to the summit of Blencathra that can be made as hard or easy as you want due to the easier path that runs alongside the ridge.
The summit of Blencathra was awash with other excited hikers all enjoying the excellent weather and the great views, but eventually we moved on from the summit to Sharp Edge, our descent route. With pockets of snow still hiding in the crevices, the route felt more alpine than ever. A heart-raising descent lead us onto the exposed ridge that overlooks Scales Tarn. Scrambling along the ridge you can understand what makes this such a popular route.
With the excitement of the ridge over and back on trusted ground all that was left was to join the Bannerdale Crags path to lead us back to Mosedale car park, signalling another adventure over.
To follow the route that Rory took you'll need the OS Explorer OL4 and OL5 maps. For more information on climbing Blencathra or other walks and scrambles in the area check out Cicerone's The Northern Fells or Scrambles in the Lake District – North.