With fantastic mountains, hundreds of miles of pristine coastline and activities galore, Wales is a veritable feast for active travellers. Luckily, 2016 is Wales' Year of Adventure, and everyone's invited. Here are our top five things to do in Wales.
1. Clamber along the coast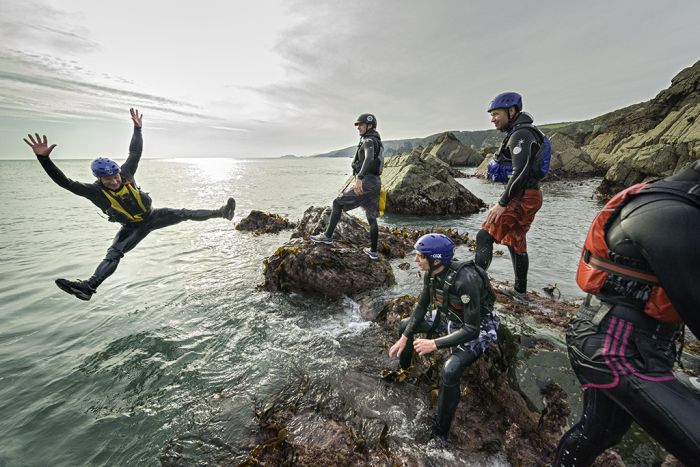 Pioneered in Wales, coasteering is a madcap mixture of rock-hopping, scrambling, swimming into sea caves and cliff-jumping as participants traverse the coastline.
The country's seven coasteering regions include northern Pembrokeshire in South West Wales, where inquisitive Atlantic grey seals may add to the magic. Preseli Venture tailors experiences for adults and kids, with everyone kitted out in wetsuits, helmets and buoyancy aids (www.preseliventure.co.uk).
2. Trampoline in a slate mine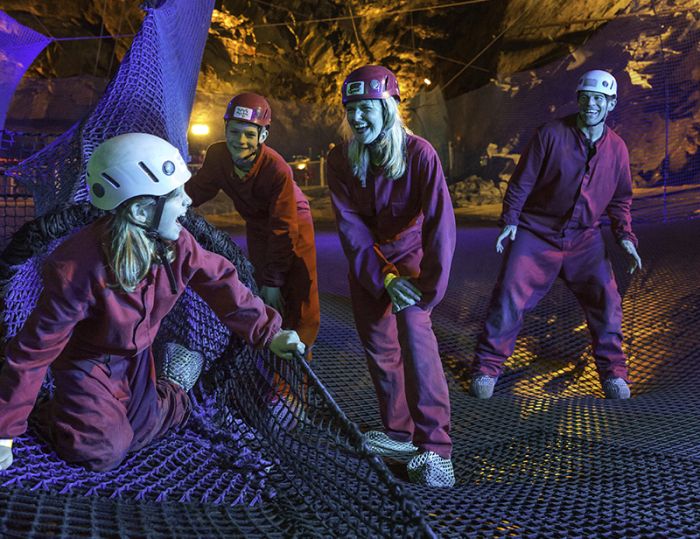 At Bounce Below (www.bouncebelow.net), you can unleash your inner child on giant trampolines, walkways, slides and tunnels made of netting in a 176-year old disused cavern. Intrigued? There's only one way to satisfy your curiosity.
3. Soar over Snowdonia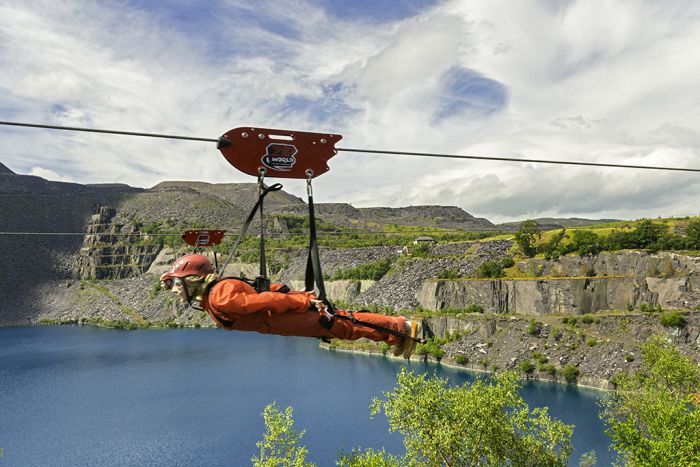 North Wales is the planet's zip-lining capital thanks to Zip World and its three unique experiences (www.zipworld.co.uk). Velocity, on Snowdonia National Park's flanks, is the world's fastest zip line, with two 155m high courses that enable riders to exceed 100mph.
Forty-five minutes' drive south, Titan offers Europe's first four-person line – perfect for thrill-seeking families – and new site Caverns affords the world's largest fully-underground course as it navigates disused slate mines.
4. Catch some waves inland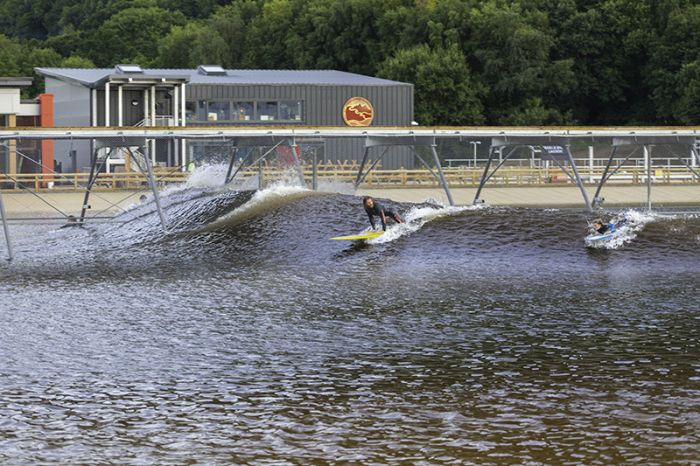 The first of its kind, Surf Snowdonia (www.surfsnowdonia.co.uk) is an inland lagoon, set in the picture-perfect Conwy Valley in North Wales. Add a two-metre wave peeling over the surface for more than 150m and you have a surfers' dream!
Enjoy the thrill of the surf whether you're a beginner or a hardened wave-junkie. Open from spring 2016.
5. Canoes and wild camping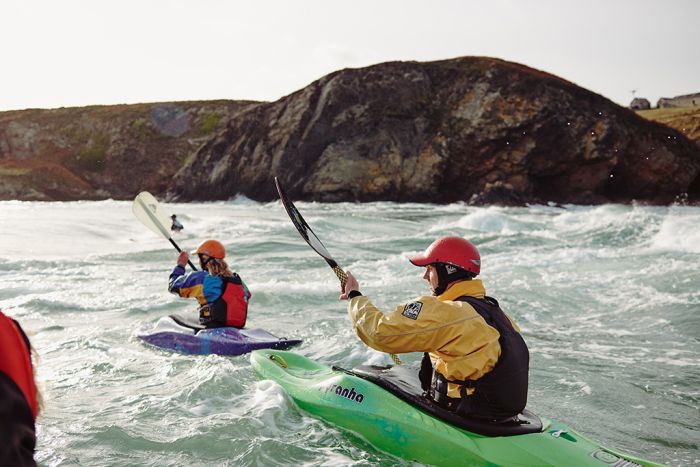 Sea-kayaking is another way to get up close and personal with remote Welsh shores. Along with learning courses, Coastal Spirit runs two-day expedition trips riding swells around North Wales' jagged Llŷn Peninsula (www.coastalspirit.com).
In between passing secluded coves, caves, stacks, seals and nesting oystercatcher colonies, you'll wild-camp on a sandy beach, cooking over a driftwood campfire before bedtime.