www.columbia.com | £85
I have to confess, when I first picked up these ski trousers, I didn't think they'd be up to much. Why? Because they felt a bit flimsy. But that in a way made wearing them even better – because they proved me wrong.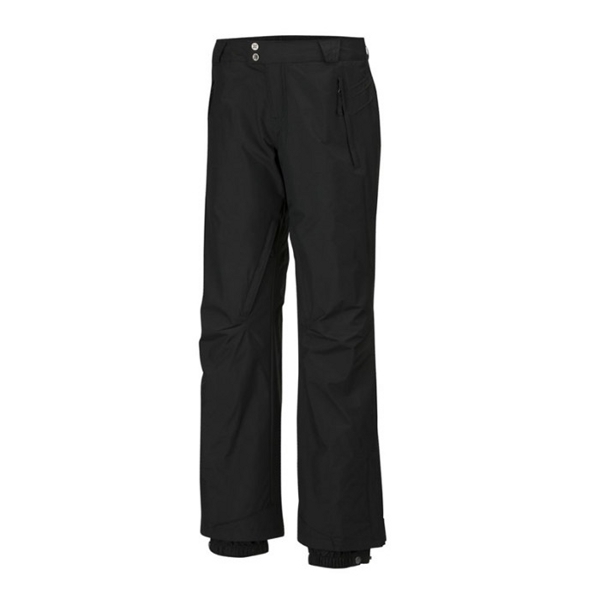 The Rough and Tumble pant's a really nice cut. Like the Alpine Snowsport above, it doesn't scream out 'look at me I'm a fashion statement,' they just look quietly good.
The trousers are made from Columbia's Omni-tech waterproof and breathable fabric, and if you get too hot, there are air vents from the middle of the inner thigh to the knee. They're insulated with 40g of polyester – that's 20g less than Patagonia's trousers below – so they're quite light weight and you have lots of movement in them. The downsides are that it'll get a bit chilly on the chairlift.
They just have two pockets: deep, zipped, fleece-lined ones that are really warm. There's a Velcro waist adjuster that's on the inside, so it's a bit fiddly to use. The snow gaiter works via a Velcro and popper system, and you can unzip the trousers at the ankles for easy access to the boots.
Columbia Rough and Tumble pant verdict
A nicely fitting light-weight trouser at a good price.