If there's one thing this series of tragedies on the mountain shows, it's that almost anything can happen without any notice while on an expedition. That certainly proved to be the case in 1990 on Lenin Peak. Rising to a formidable height of 7,134m, the mountain is found on the border of Tajikistan and Kyrgyzstan and is certainly no mean feat.
There have been many expeditions on this mountain that have gone awry and it is the second time it features in this series. After reading this story, be sure to check out the other tale of tragedy of Lenin Peak in 1974 by clicking here.
If you want proof that Friday 13th is an unlucky day, look no further. On 13 July 1990, 45 mountaineers were stationed at Camp II on the Razdelnaya route at 5,300m on Lenin Peak preparing themselves for their next ascent to Camp III.
That evening a minor earthquake shook the mountain and what followed has been labelled by some as the greatest (or worse) tragedy seen in mountaineering. A serac was loosened by the earthquake and it fell on to the slope above the camp, causing a massive snow and ice avalanche.
Within seconds the whole camp had been wiped out and 43 out of the 45 climbers had been buried in snowy graves. The two survivors could hear their comrades shouting for help hours after the slide, but failed in any attempts to rescue them as the ice set like concrete immediately.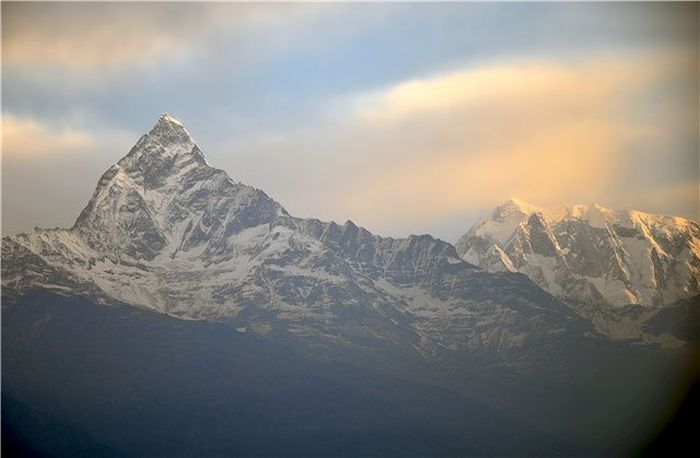 A witness from Camp I (1,000m below) remembered one of the two survivors stumbling into the camp saying, "they're all dead". The witness also reported feeling no earthquake at all due to the glacier absorbing the shocks. Rescue teams tried to recover the bodies of the deceased , but only one of the 43 was ever found.
If you found that interesting, be sure to check out last week's instalment about the terrible events of Everest in 1996.