If you're looking for an outdoor adventure playground that will satisfy your desire to immerse yourself in nature and the wilderness, look no further than Minnesota in the USA. Nestled in the Upper Midwest, the 'Land of 10,000 Lakes' flaunts an abundance of natural beauty and is easily accessible via direct flights from London Heathrow to Minneapolis-St. Paul Airport.
Sometimes referred to as the 'Mini Apple' for its New York-like atmosphere, the city of Minneapolis (as well as its neighbour, St. Paul, the capital city of the state) boasts a vibrant arts scene, serving as a central hub for creativity and innovation. The internationally acclaimed Guthrie Theatre and renowned Walker Art Centre stand as a testament to the state's commitment to nurturing artistic expression.
But outside of the cities, Minnesota's sprawling landscapes offer a vast array of breath-taking sights and experiences. With its plentiful lakes, lush forests, and rolling hills, the state provides a picturesque backdrop for travellers seeking either a chilled-out escape or an adrenaline-fuelled adventure.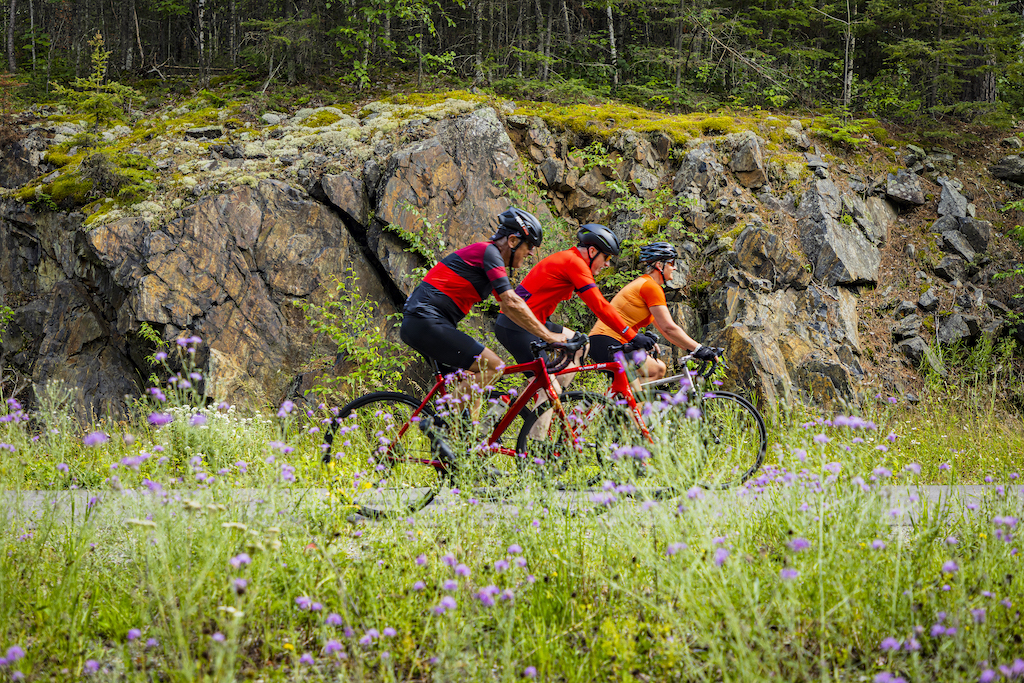 Discover Minnesota by Bike
Minnesota is home to a thriving biking culture, with over 30 towns designated as 'Bicycle Friendly Communities', which contain handy bike shops and riding groups that are always happy to help newcomers.
With more than 4,000 miles of paved trails, many of which follow former railroad beds, Minnesota offers secluded and scenic biking routes with options for cyclists of all fitness and ability levels.
One of the most unique rides in the state is along the famed Mississippi River, whose source is Minnesota. Starting your journey at Itasca State Park, you'll be captivated by the stunning, crystal-clear waters of the iconic river's headwaters. As you cycle along the Mississippi River Trail, you'll find yourself surrounded by the lush greenery of tall, whispering trees and vibrant wildflowers while listening to the soothing birdsong. You might even spot a majestic bald eagle soaring above the treetops or an elusive white-tailed deer grazing near the trail. Witnessing the river's transformation from a modest stream to a grand, mighty waterway, you'll also pass by charming riverside towns, each with its own unique character and history.
Another popular route is the Grand Rounds National Scenic Byway, a 50-mile stretch of trails that wind through the Twin Cities of Minneapolis and St. Paul. The route weaves its way along a scenic tour of the cities' most iconic natural attractions, such as the Chain of Lakes Regional Park, with each shimmering body of water framed by beautifully manicured parklands. Continuing along the Mississippi, you'll encounter the roar of Minnehaha Falls. Inside the cities, the downtown riverfront presents a unique blend of the urban and the natural, with stunning architecture juxtaposed against the serene waters of the Mississippi.
After marvelling at the urban and natural highlights of the Grand Rounds National Scenic Byway, you'll want to head into Minnesota's breath-taking wilderness. As you transition from cityscapes to forested landscapes, the legendary Paul Bunyan Trail beckons.
A legendary lumberjack and iconic figure in American and Canadian folklore, Paul Bunyan was known for his immense size and extraordinary feats of strength. Alongside his trusty blue ox, Babe, he is said to have shaped the North American landscape through his larger-than-life logging exploits. The Paul Bunyan Trail, named in honour of the legendary lumberjack, is a 70-mile-long trail that embodies the spirit of adventure and exploration that he represents. Along this route, which is the longest continuously paved rail trail in the country, you'll glide through charming landscapes bursting with nature.
Next up, the Root River State Trail, built on an old railway track, is known as 'the Cadillac of Trails' and is one of the state's better-known routes. Despite taking you through the Driftless Area, one of Minnesota's hilliest regions, the trail traverses a former railroad line and is surprisingly flat. Instead of struggling up steep hills, you can enjoy a gentle, scenic ride through the state's magnificent countryside.
If you're looking for a little more of a thrill, Minnesota offers an exceptional variety of mountain bike trails. The legendary Cuyuna trail system, for example, is recognised as one of the top trail systems in the world by the International Mountain Biking Association.
With its unique landscape created by 70 years of iron ore mining, Cuyuna boasts singletrack trails that range from easy to extremely difficult – some circling lakes and others winging over hills or through woodland.
In Duluth, near the scenic shores of Lake Superior, mountain bikers can enjoy a range of trails that vary from beginner-friendly to advanced and expert, taking full advantage of the city's rocky landscape. Lift-served downhill trails are also available for those seeking an adrenaline rush.
Minnesota's biking trails offer more than just a physical challenge; they also showcase the state's stunning natural scenery and provide a unique way to experience the great outdoors.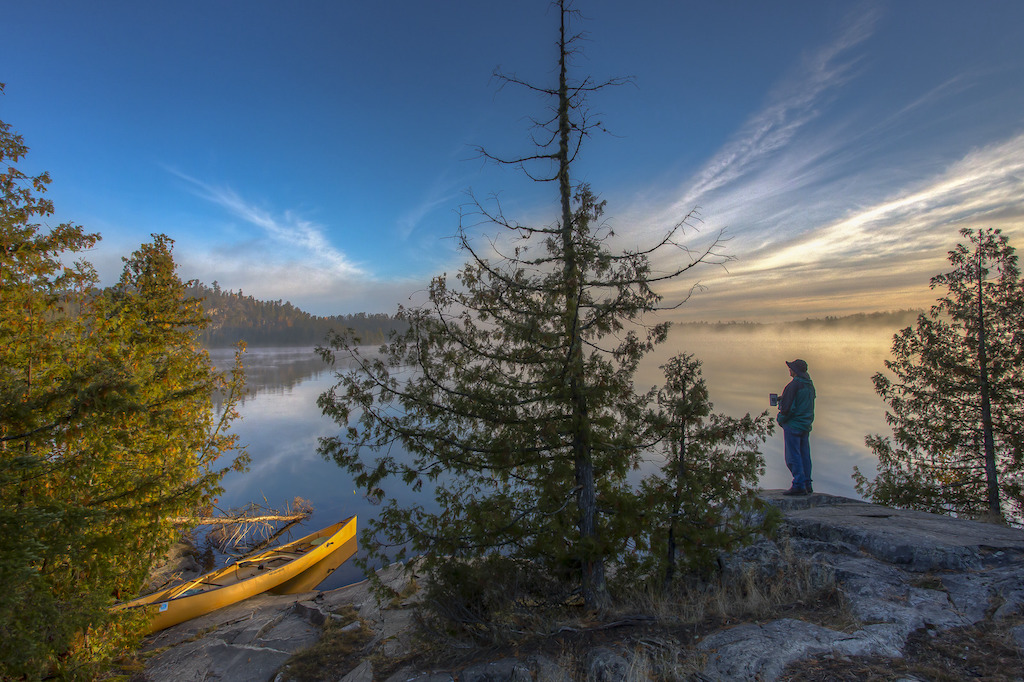 Photo: Gary Hamer
A water-lovers paradise
If biking isn't your thing, Minnesota's many lakes and rivers offer even more adventure. For adrenaline junkies, Lake Superior's North Shore is an ideal kayaking spot, with vast open waters and dramatic rock cliffs. If you're looking for something a bit more peaceful, head to Voyageurs National Park. Here, water covers almost half of the area, and the interior of the park is only accessible by boat (or snowmobile in winter). While you're there, we recommend paddling the historic 'Route of the Voyageurs' for a tranquil voyage through history.
Nestled deep in the heart of Minnesota lies the breath-taking Boundary Waters Canoe Area Wilderness (BWCAW), a paradise for nature enthusiasts and adventure seekers alike. With its pristine waters, verdant forests, and rugged terrain, it's no wonder that the BWCAW has earned a reputation as one of America's most remote and spectacular natural wonders.
Reaching this stunning wilderness is no easy feat, however. Accessible primarily by canoe, visitors to the BWCAW must be prepared to paddle their way through over 1,500 miles of winding waterways, portage their gear across rocky terrain, and navigate their way through thick forests and swamps. It's a journey that requires both physical and mental strength, as well as a deep respect for the natural world.
For those seeking a slightly more accessible adventure, the St. Croix River Valley offers a gateway to the wonders of the great outdoors. With four state parks within an hour of the Twin Cities, visitors can easily immerse themselves in the natural beauty of this 'National Wild and Scenic River' through canoeing, kayaking, and other river activities. From leisurely paddles along calm waters to thrilling rapids and white-water adventures, the St. Croix River Valley offers something for everyone.
Whether you're a seasoned pro or a beginner, Minnesota's waterways offer a range of options, from leisurely paddles along calm waters to thrilling rapids and white-water adventures. If you're new to paddling or don't have your own equipment, trip outfitters across the state can provide rental equipment, expert advice, and guided tours of remote wilderness areas.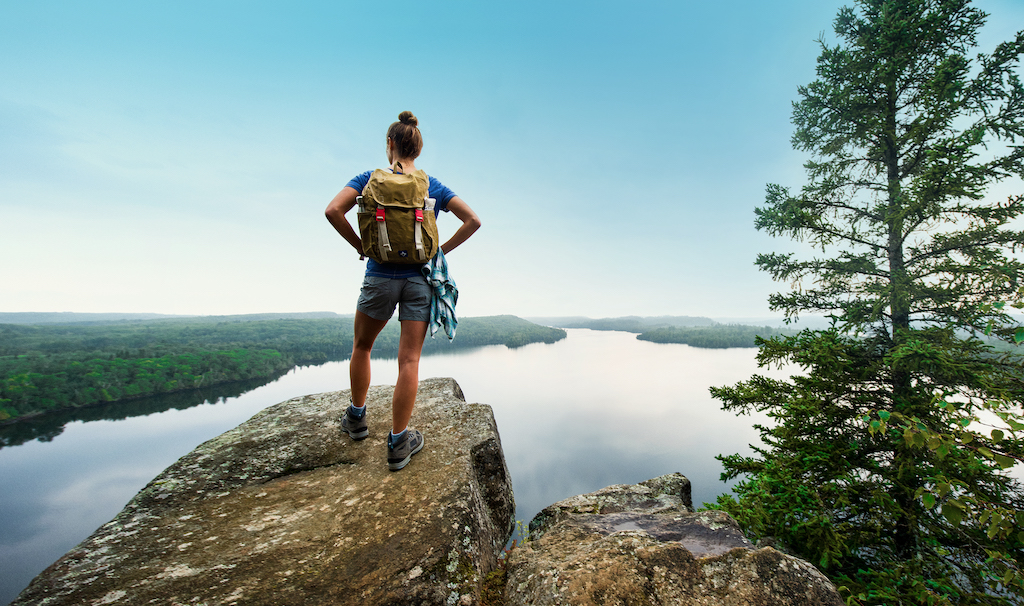 Photo: Roy Son
Hiking in Minnesota
Not only is Minnesota an ideal location for watersports, but it's also a hiker's paradise, with miles upon miles of scenic trails that showcase the state's natural beauty.
One of the most famous trails in the state is the Superior Hiking Trail. This 300-plus mile trail mostly follows the western shores of Lake Superior, but also winds inland to climb to panoramic vistas, descent through valleys and cross over small rivers.
The Superior Hiking Trail is also supported by a convenient lodge-to-lodge program, where you can have your luggage transported from one lodge to the next as you make your way through the magnificent landscape unencumbered by your pack.
For a more remote and adventurous experience, the trails of Voyageurs National Park, which has been described as an 'adventure wonderland', offer a huge variety of hikes through the park's unique natural environment. It's also a Dark Sky Park, making it an ideal location for stargazing and, if you're lucky, viewing the Northern Lights.
In addition to these longer hikes, Minnesota is bursting with shorter trails just waiting to be explored. The Glacial Ridge Trail, for example, takes hikers through 37 miles of prairie and wetlands, while the Pine Ridge Trail offers stunning views of stunning pine forests and lakes.
No hiking trip to Minnesota would be complete without a hike along the Mississippi River, where you can take in the incredible scenery of one of the USA's most iconic rivers.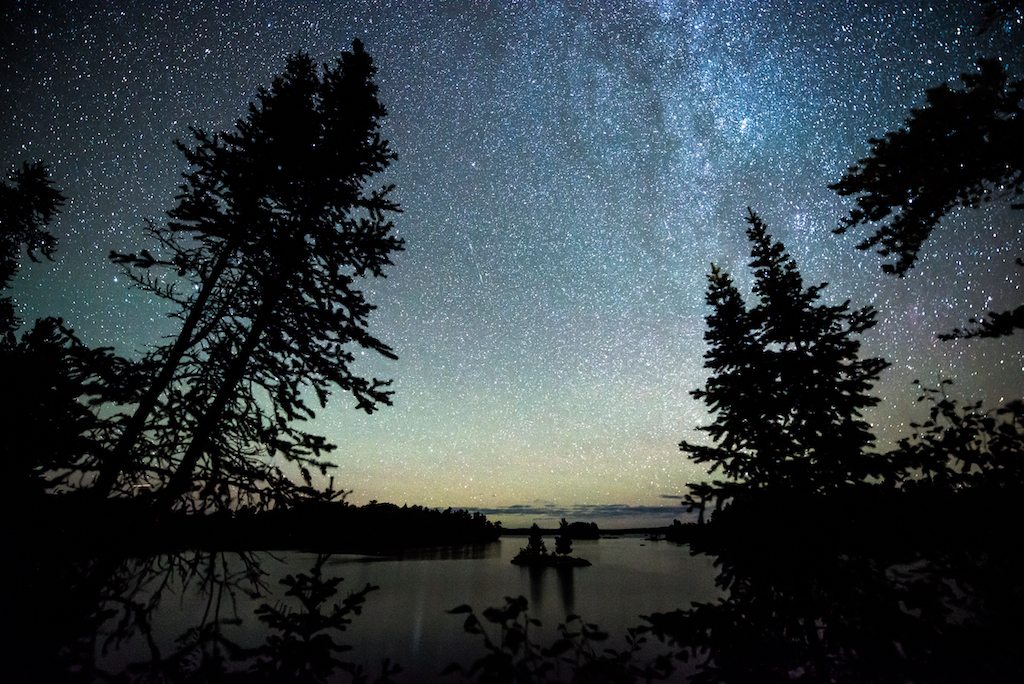 Photo: Eric Fremstad
Winter adventures
Minnesota may well be a brilliant location for enjoying the warmer months, but in the winter it comes into its own. Downhill skiing is a must-try for snow lovers, with the state boasting the Midwest's biggest and best downhill ski runs. If high-octane slopes aren't for you, then cross-country skiing is popular on the Gunflint Trail, which is considered the crown jewel of Nordic destinations in Minnesota. Snowshoeing trails are also common in several state and local parks.
Winter fat biking is another fun way to experience Minnesota's snowy terrain. The now-dormant iron ore mines in Cuyuna have been transformed into well-groomed winter fat bike trails of mixed difficulty.
For snowmobiling enthusiasts, Minnesota has nearly as many miles of snowmobile trails as it does highways, extending to all corners of the state. The vast wilderness of northern Minnesota offers a thrilling ride through the snow-filled forests, and there are plenty of snowmobile rental options for visitors.
Last but not least, ice fishing is a popular winter pastime in Minnesota. Whether you prefer to cast your line out in the open or from the comfort of a heated ice house, there's something here for everyone.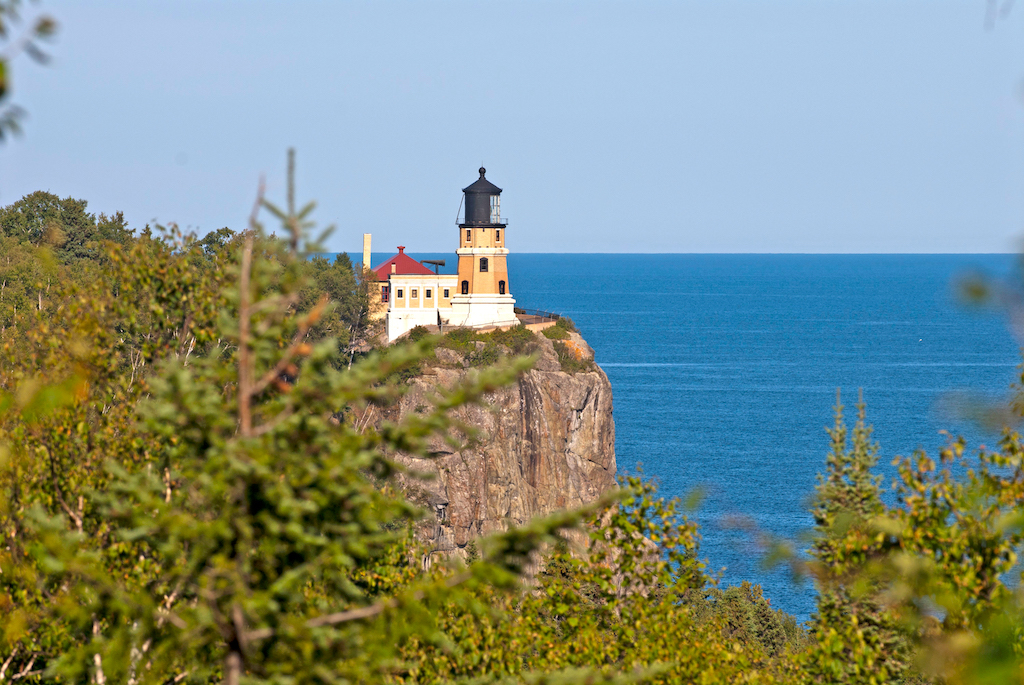 Visit Minnesota
From stunning natural landscapes to exciting outdoor adventures and world-class adventure experiences, the stunning state of Minnesota offers many memorable experiences for all. Trust us, the magic of Minnesota is waiting for you.
Book your trip to Minnesota today and start making memories that will last a lifetime. For more information on the land of 10,000 lakes, visit Explore Minnesota.