Hong Kong is one of the most densely populated areas of the world, but it still hides some awesome adventures. Lucy Grewcock gives us her top five…
1. Hiking Dragon's Back – The Hong Kong Trail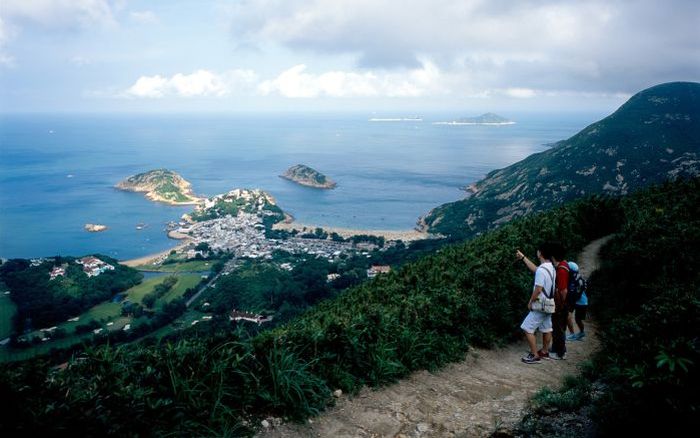 One of four long-distance routes that cross Hong Kong's emerald interior, the Hong Kong Trail tracks for 31 miles through five country parks. Divided into eight sections, the final two stages take you on a 10-mile romp through the subtropical shrubbery of Shek O Country Park on the island's eastern finger. Section eight – the Dragon's Back – is the most spectacular, leading through steamy forests and across exposed hilltops. Despite its easy access (a 30-minute taxi ride from Central district) this section is remote, so water and snacks are essential, as is a camera for capturing the panoramic views from Shek O Peak (284m).
2. Climbing Tung Lung Chau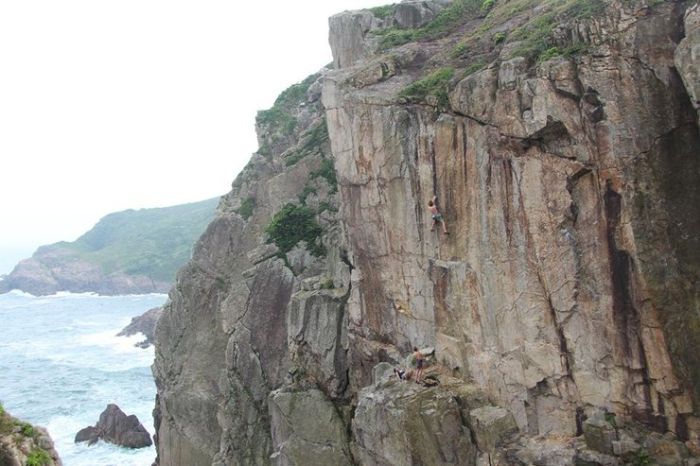 Photo: Tung Lung Chau
Steep volcanic faces rise above the sea on Tung Lung Chau, a sparsely inhabited island which is home to Hong Kong's highest concentration of sport climbs. Technical Wall has the best selection of single pitches, with around 40 bolted routes, which range from F5As upwards. The Corner (F7A), Dimple Face (F7B+) and Bad Boy (F7C+) are among the most popular. Just around the corner, the 60-metre face of Big Wall and the exposed routes on Sea Gully (F6B+) tend to be quieter – try End of the World (F6B+) and Call of the Wild (F7A, F7B).
3. Biking Lamma Island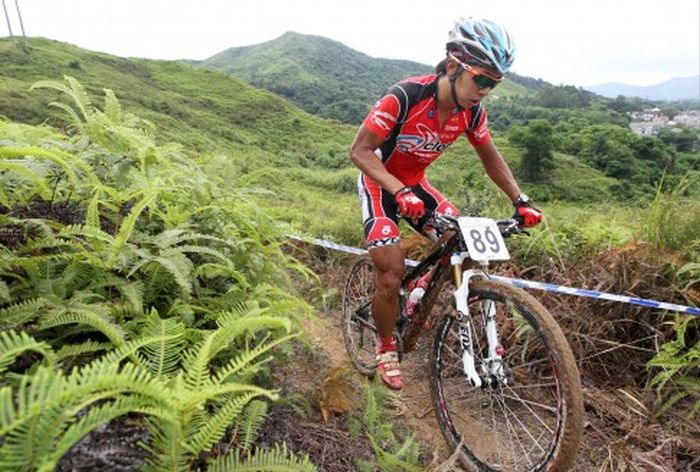 Photo: South Chine Morning
The city's parks, peaks and surrounding islands are threaded with more than 60 miles of designated singletrack and, thanks to recent funding, it's a network that's ever evolving. Catering to a full range of abilities, car-free Lamma Island offers some of the best, with six routes weaving through bamboo groves, rice terraces and woodland. Confident riders can look forward to a challenging two-mile loop called Project X, and Snake's Tail – 800m of downhill and rock drops – while beginners can hone their skills on the Sok Ku Wan quarry track. Obtain a free (but obligatory) permit and hire bikes before you go.
4. Surfing Big Wave Bay(s)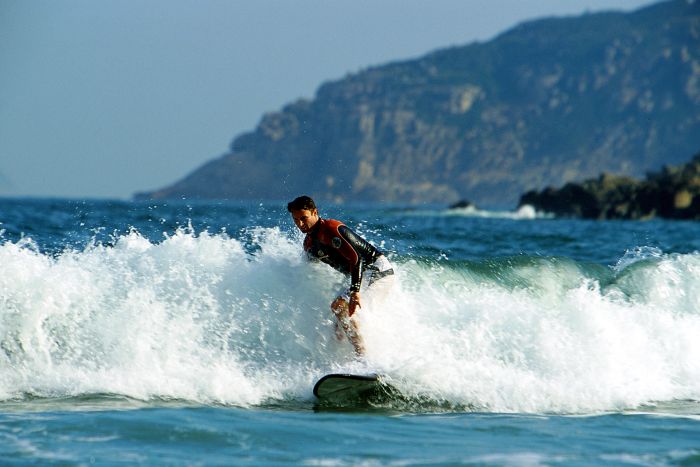 Hong Kong's two best surf spots are both called Big Wave Bay. To avoid confusion, locals refer to Big Wave on the Shek O Peninsula by its English name, while the more remote break in the New Territories' Sai Kun Country Park claims the Cantonese title: Tai Long Wan. Big Wave in Shek O is an easy bus ride from Central District and, with board hire and a beach café, the bay draws families and weekend crowds. Tai Long Wan takes longer to reach (a couple of hours) but the reward is bigger and better waves, particularly after a typhoon. Hire boards beforehand.
5. Kayaking Hong Kong Global Geopark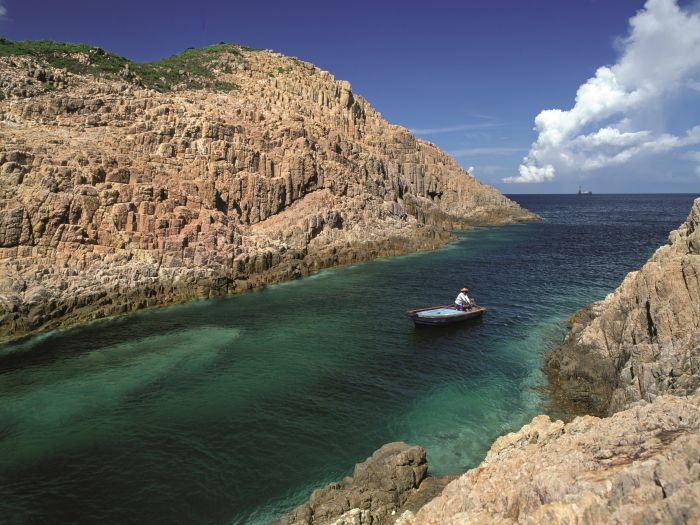 Sand-rimmed islands, calm waters and jaw-dropping geology: with so many outstanding places to paddle, it's impossible to pinpoint Hong Kong's best kayaking spot but the Geopark is definitely up there. Head to Sai Kun Peninsula in the New Territories and hire kayaks or take a guided tour (www.kayak-and-hike.com) to this protected area of crumbling sea arches, collapsed volcanoes and hexagonal rock columns. Stop-off at ancient fishing villages, dive overboard to snorkel over coral reefs, or moor up and hike uphill for stunning seascapes and island panoramas that feel a world away from the city's heaving streets.
Intro photo: Mark LehmKuhler