THE ONDRA EFFECT
Czech OLYMPIC climber ADAM ONDRA is arguably the best in the world right now. Described as a PRODIGY, his UNIQUE training approach and climbing style have seen him SMASH notoriously tricky ascents with ease, as well as PIONEERING routes previously thought IMPOSSIBLE. The secret to his climbing success? It's all down to the LOVE of it, he says…
The computer screen pings into life and there, lighting it up, is the unmistakable grin of Adam Ondra. He's speaking to me from Arco, Italy, a winter home-from-home for him and his wife.
He says he has so many climbing projects on the go there right now, just a 20-minute drive from where he's staying, that he'll never be able to climb them all; I beg to differ. If there's one climber alive today capable of ticking off every ascent on their bucket list, surely it's Ondra?
EARLY YEARS
Born into a family that spent all its free time at the crag, Adam started climbing with his parents as a toddler. "At first, it was just swinging on the rope; I don't remember my first climb," he says. "I think I saw my parents and their friends doing it and didn't want to be the only one not climbing. It's influenced my life and shaped me as a person so much, though. I think even if I hadn't been born into a climbing family, sooner or later, I'd have found my way to it.
"It's natural for us to want to climb. The first movements a baby makes is climbing. Maybe it's on the floor, but it's still climbing! It's something that's within us."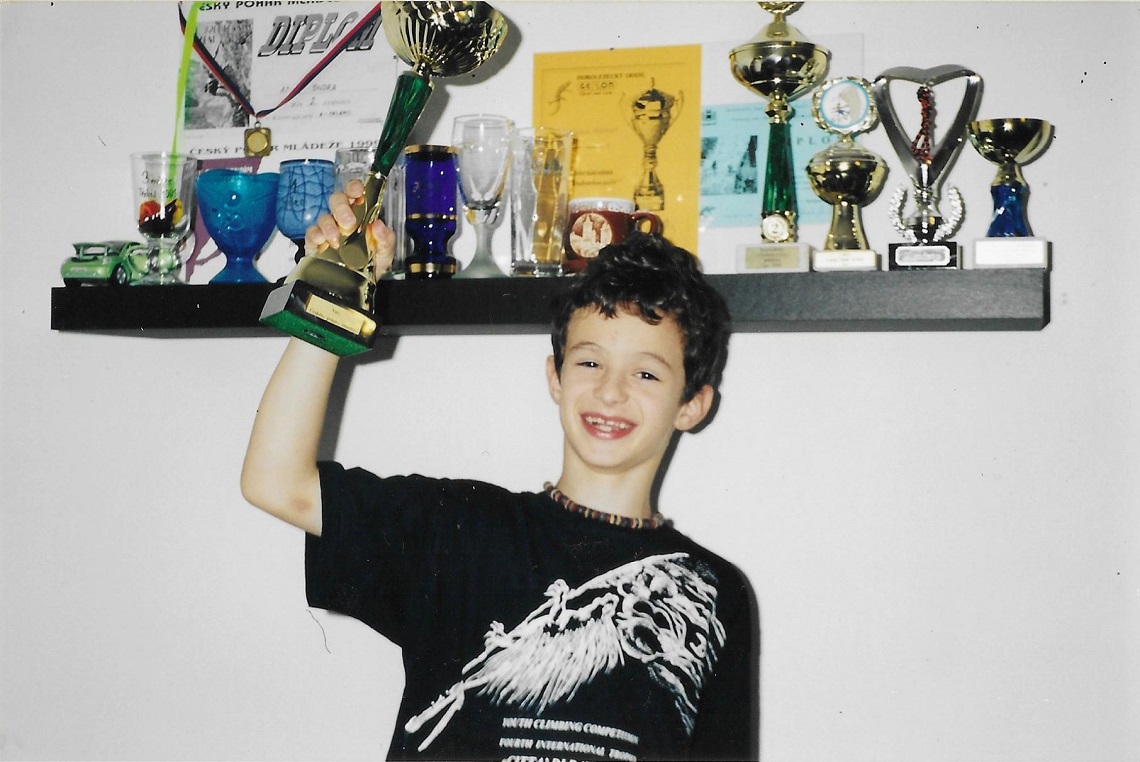 Whatever that 'something' is, it's coded deep in Ondra's DNA. Before long, family forays to the crag gave way to competitive climbing, and things began to get serious. Adam placed third in his first-ever competition at the age of six, and just two years later, he was wiping the mats with climbers almost twice his age. "In the beginning, I was motivated by competitions and to win more cups, which I really liked!" he laughs. "But by the time I was eight years old, I was winning everything in the youth category. It was too easy for me."
The adult category didn't prove much of a challenge either. In 2009, Adam secured his first gold medal in the Lead Climbing World Cup, and his first silver medal in the Lead Climbing World Championships, aged just 16.
Luckily, he's driven by a force more powerful than the quest for glory: the undeniable allure of a rockface.
"Rock is where my heart really belongs," Adam asserts. "I'd have a nice relationship with nature if I wasn't a climber, but the most special relationship I have is with the rock itself. When you are holding nature's creation with your bare hands, every hold is different. Every move is different. With the challenge of climbing on rock, there are no limits."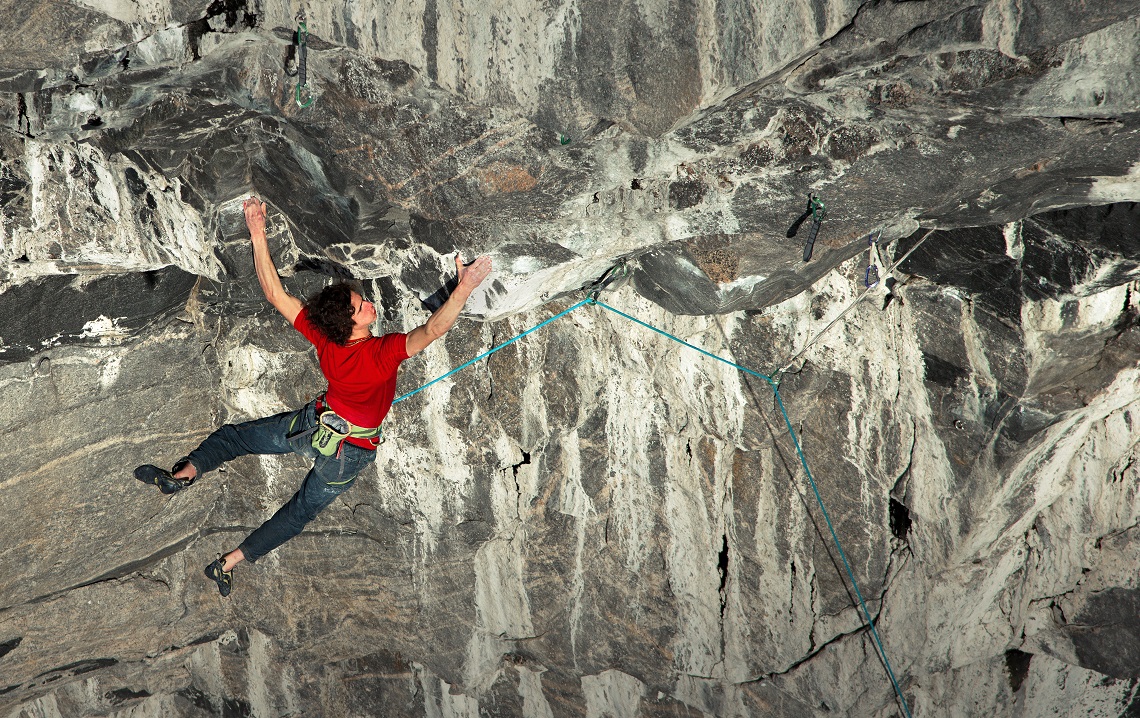 "When I was seven years old, I was influenced by the book Rock Stars. It had profiles of the best climbers in history — like *Wolfgang Gullich — and really nice pictures. They looked like they were doing the coolest thing in the world – climbing rocks, travelling the world. That's what I wanted to do!"
In 2008, at the age of 15, Adam realised his dream of following in his hero's footholds when he famously climbed Action Directe in Germany's Frankenjura.
First climbed by German climber Gullich in 1991, Action Directe's 15m ascent is so technical, it was the first climb in the world to be given a consensus grade of 9a — the hardest grade of difficulty at the time.
Though not his first 9a, it was a route Adam had set his heart and sights on from his family's first visits to Frankenjura, and another jewel to add to his already impressive rock CV, which by now included virtually every hard route in the world.
PUSHING BOUNDARIES
The natural progression when you run out of existing challenges is to start inventing your own. Adam's quest to push the boundaries of what's considered possible in the climbing world culminated in 2017 in a cave in Flatanger, Norway. On 3 September, five years after starting the project, Adam successfully climbed the world's first 9c – the hardest sport route to have been achieved by any climber up to that point. He named it 'Silence'.
"When I first came [to Norway], I knew that one day the route would be possible, Adam confirms. "I could see there were holds, but the crack sequence was so cryptic, I had no idea which moves to use. So, I abandoned the project and returned a few years later.
I spent weeks just hanging on the rope, touching the holds to find the best possible sequence. "Silence was very strange and different than any other route I've ever sent in my life," he recalls.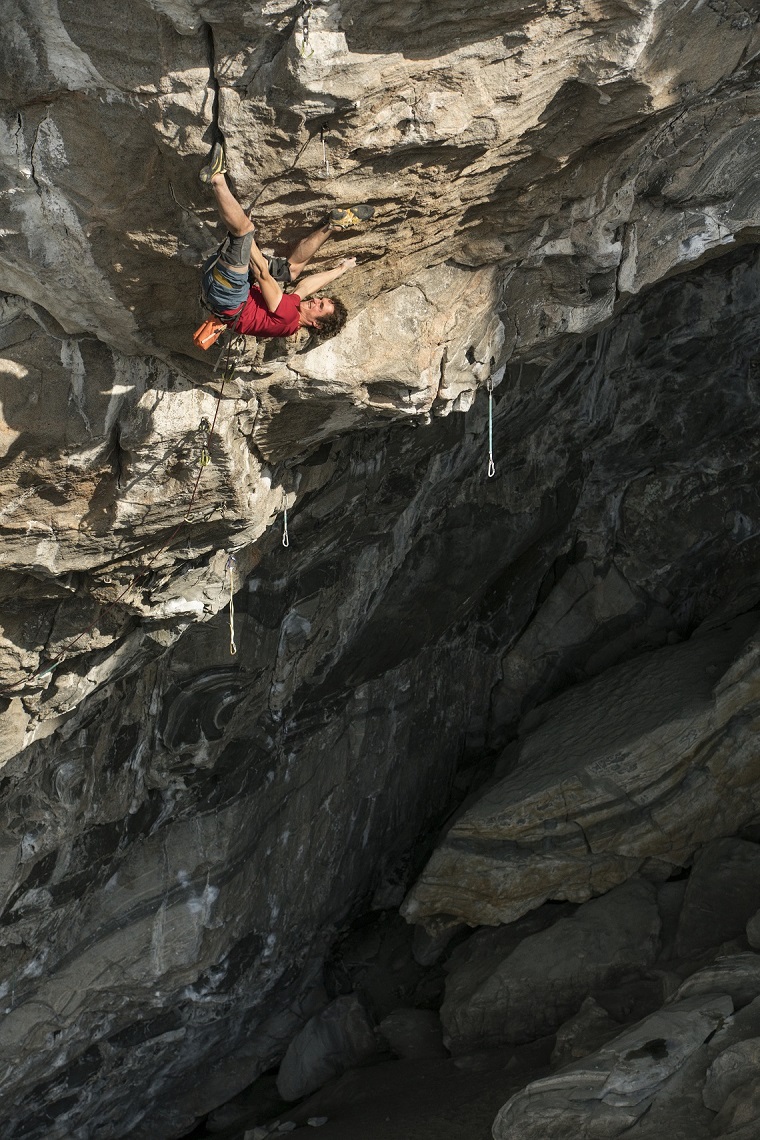 "Mostly when I reach the last point or the summit, it's just immense joy, but this time I think the emotions were so strong, I just felt kind of empty. I was so emotional, I couldn't even scream," — Ondra's well-known for his signature, celebratory war-cries. "And that's why I called it Silence."
Silence's status is now legendary, and Ondra remains the only climber to have vanquished it. This may be due in part to his unique climbing style, which is unorthodox to say the least. "I like climbing that's as weird as possible," Adam reveals. "Not just lines of holds like a ladder. The more funky the holds, and the more they're turned in the wrong direction, that forces you to be more creative. It's the kind of climbing most climbers don't actually like!" he laughs.
HIGHS AND LOWS
As accomplished as he is, however, Adam's pragmatic about his flaws when it comes to technique, "I try to be as universal as possible, but I know I have some weaknesses," he confesses, "And I'm well aware eliminating those might be impossible; I can turn them into less of a weakness, but they will never be my strength."
Adam holds his hands up to the screen to demonstrate one of his bugbears, 'pocket climbing', the art of jamming your fingers into small holes in the rockface to achieve a claw-like purchase. "I'm not so good at pocket climbing, especially if it's a big pocket you have to hold open-hand," he explains, stretching out his long palm and curving his fingers at the very tips. "If it's a tiny pocket, that's called 'crimping'," he says, scrunching his hand and fingers into a tighter hook. "— I'm much more confident in that.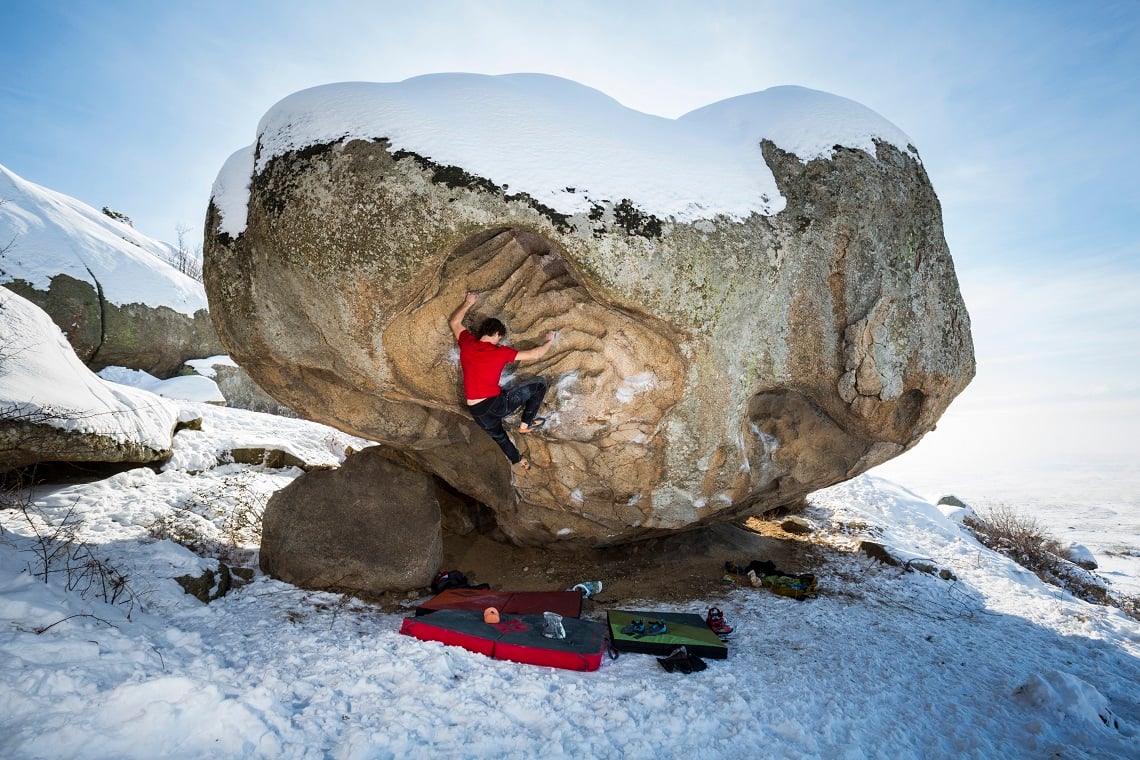 "Most people think it's strength that's important and they don't have enough power to climb something, but it's not true. Climbing is composed of so many factors; there are so many different techniques and styles, and the strongest climber isn't necessarily the best.
"Not having much power at the beginning is actually good, because it teaches you to learn how to climb efficiently. Even after 25 years, I'm conscious that every time I climb, I learn something new. Some kind of new trick, or cheat.
"If I'm doing an easier route for a warm-up, I enjoy it and don't focus so much on efficiency and being in the zone. Climbing on my limit is very different. I wouldn't call it enjoyment. It's a physiological process, being out there with an empty mind where you don't think in words or sentences, you get into the zone, the flow. It's like being on autopilot. The moves are decided by intuition and subconsciousness. Only then am I climbing at my very best."
ALL YOU NEED IS LOVE
There's no doubt Ondra's 25 years of dedication have paid off, but when pushed to reveal the secret of his success, his face unfurls into another broad grin.
"The gift I was given and the one that's most important is that I love climbing so much," he beams. And it's clearly true. It radiates from him, and I can't help thinking what the world would be like if everyone found that one thing that lights up their soul like that.
"Climbing has given me so much, I don't know where to start," he enthuses. "It's shaped and influenced my whole personality. It's taught me to communicate more, because I was a shy kid; it's made me strict with myself and shown me that hard work and honesty pay off."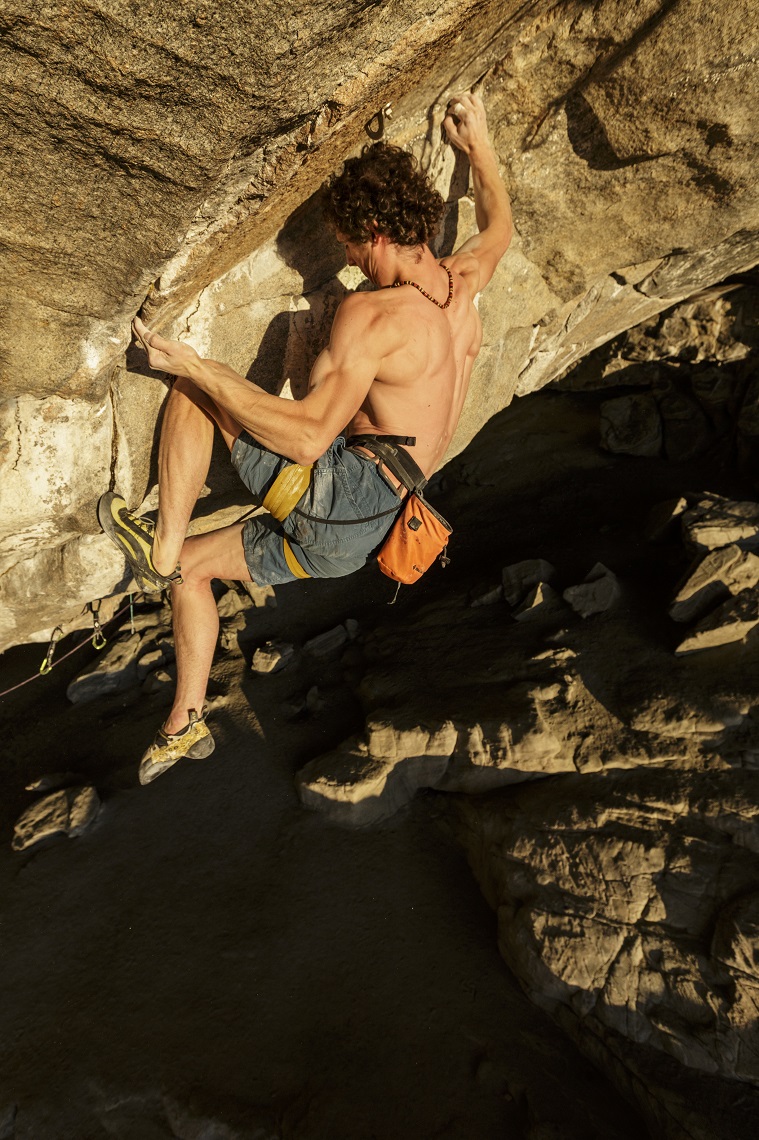 And then there are the rewards that come at the end of a successful ascent. "I absolutely love heights — the higher the better!" He laughs. "I love the feeling of exposure and the safe adrenaline. If I didn't climb, the feeling I would miss most is being high up, doing the moves, feeling how amazing it is to be in a spot not many people can get to. In that moment, I feel free."
Adam has travelled the world in search of the best rock — and vistas — the planet has to offer. "Yosemite Valley is really unique in terms of how big and perfect the walls are and how close and accessible everything is. Dawn Wall in Yosemite was the first real big wall that is 1,000m that I've climbed, and it also happens to be possibly the world's hardest big wall. Doing that month of climbing on El Capitan, I was well out of my comfort zone," he admits.
"But for the shorter walls, most of Europe — Spain, France, Italy — all these countries are very well developed yet there is still quite a lot to be explored. In the Balkans especially, there are almost no climbers. Everything is waiting to be developed. I have been once, but I would love to go back and do more."
His favourite place to climb, though? "One of the reasons I decided to pick a project and work on it for so long in Flatanger is because I really like the place. It's the perfect combination of amazing climbing while being in the most epic place ever," he says.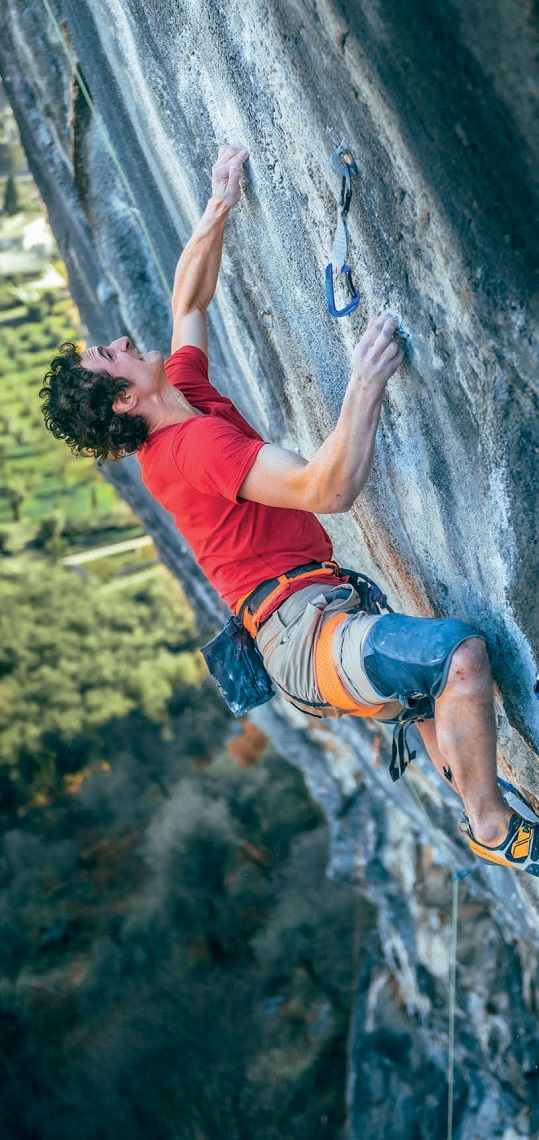 "I also love the vistas in the Czech Republic in the towns of the sandstone towers. There are hundreds and hundreds of towers right next to each other and you can always climb to the summit."
And Adam still has plenty of ambition to see more of the world from on high. "I fancy any kind of climbing that involves climbing shoes and bare hands," he says. "I can definitely imagine myself one day going to Karakorum [Pakistan] or Patagonia [South America] for some more real Alpine experiences. Of course, there will be some snow and ice involved, but for me, the meat of the climbing should always be on rock.
"There are some 6,000m peaks that are mostly rock climbing and that's something I'd definitely fancy. But the 8,000m peaks, I'm not interested in at all because that's mostly snow and ice and the danger is too much. I'm not saying that all the climbing I do is totally safe. But in general, the potential dangers are usually connected with human mistakes. In the higher mountains, there's a lot of danger you can't influence."
OLYMPIC GAMES
Last year, Ondra took on another new challenge: representing the Czech Republic at the Olympic Games in Tokyo. Despite nearly 40 years of international climbing competitions taking place all over the world, 2022 marked climbing's first-ever inclusion in the Olympic Games line-up.
"The feeling of walking around the Olympic Village was weird and exciting," Adam recalls. "Climbing at the Olympics was so great — and it's great that competition climbing has made it to the Olympics. It's a natural progression. Climbing is not a small sport anymore; it deserves to be at the Olympics.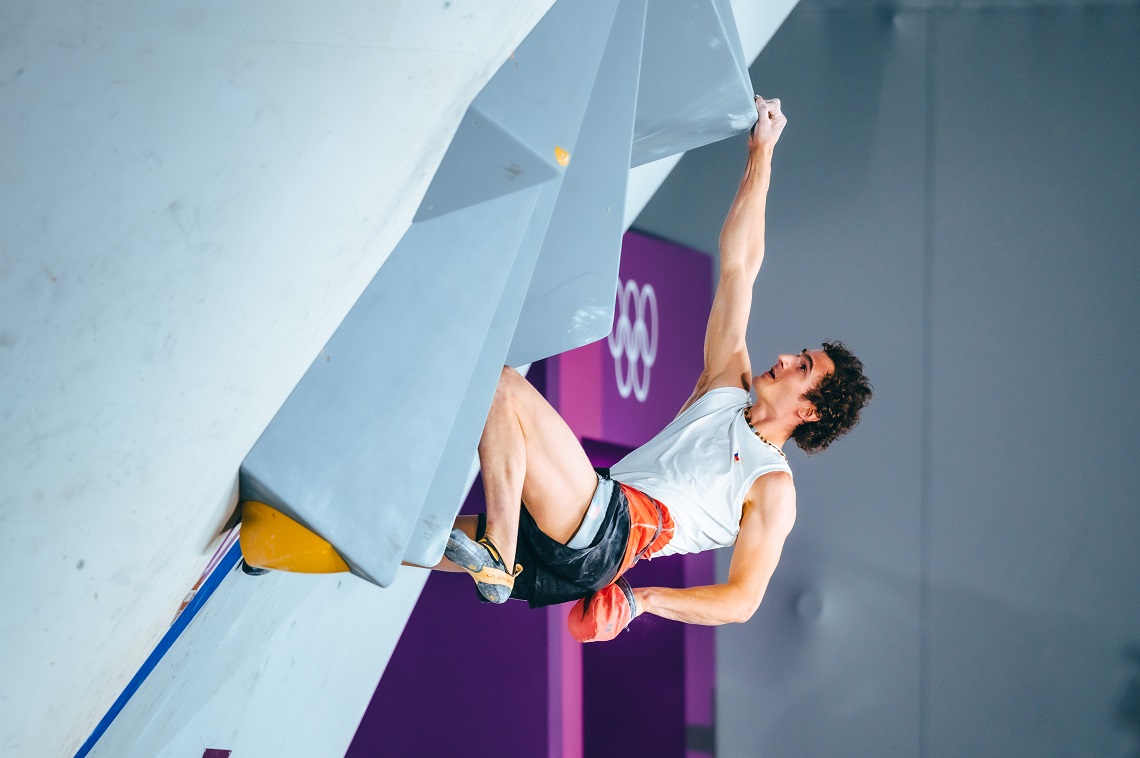 "There are aspects some people might dislike about climbing becoming an Olympic sport," he muses.
"There will be more people climbing in gyms — which is no problem — but in some places rock is limited and crags can become overcrowded, especially if people are not well educated how to behave in such an environment. But it's our responsibility to educate newcomers to climbing. It will only be good for the sport," he asserts.
With climbing moving more and more into the mainstream spotlight, I ask Adam what it's like now to be a 'rock star' like the heroes he so admired in his book as a child. "I try not to think about it," he laughs, modestly. "It's not possible to see myself in that way. The fact I'm a climbing hero has some consequences, like going to the gym and people wanting selfies and autographs, which is sometimes okay, sometimes annoying.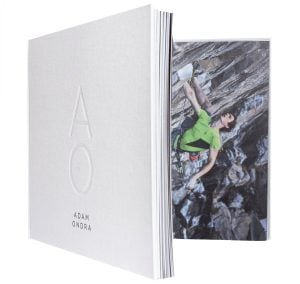 "But I didn't want to be a climber to get famous, it's something that comes with that, the price to pay to live the dream, which I guess is not so high. I'm really happy with my life for sure."
And so, what's next for the man who gets to truly live out his dream? "This year I'm going to see myself enjoying rock climbing," he grins. "But next year I'd like to start preparing myself for the Paris Olympics."
"The ultimate ambition is to climb for as long as possible. My parents are close to 60 and still enjoy it as much as ever. I'm pretty sure as long as I'm able to move my hands and feet, I will be climbing."
With a new book in the pipeline and a feature-length documentary — Pushing the Limits — due to land this spring, which Adam describes as "A real intimate portrait of me and my climbing," it seems the only way is up for Ondra.
To find out more about Adam's achievements and upcoming projects, see adamondra.com or follow him on Instagram for some serious climbing inspiration, @adam.ondra