Discover St Helena, one of the remotest islands in the world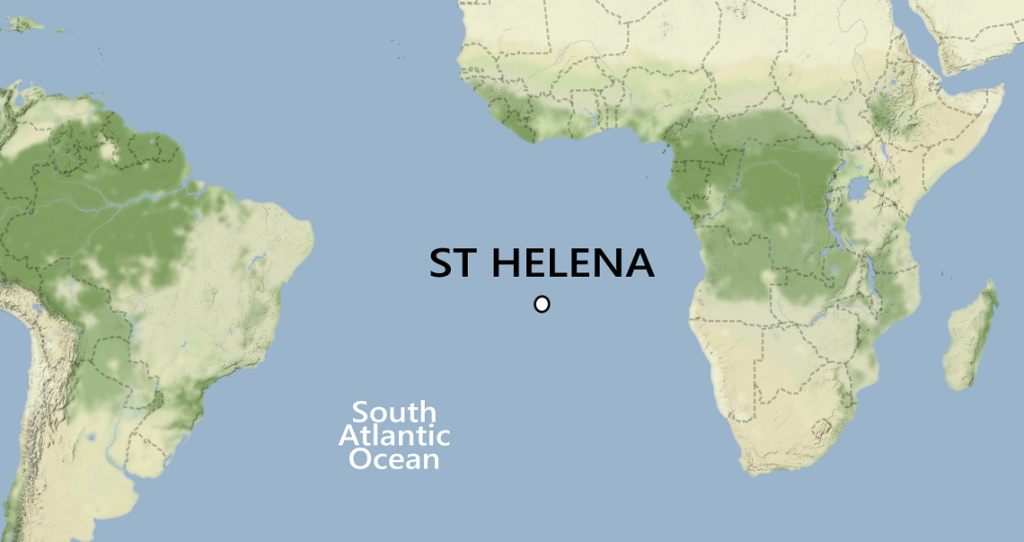 Amid the azure waters of the South Atlantic Ocean lies a sub-tropical paradise that's among the most remote islands in the world. St Helena erupted from the seabed over 12 million years ago and its unique geographical position in the middle of the South Atlantic Ocean has shaped it into a truly spectacular natural haven.
Here, ancient volcanic rocks jostle with lush green forests, bursting with plant life found nowhere else on Earth. Paths less trodden lead to massive coastal rock pools perfect for a wild swim, while steep scrambles top out on breathtaking cliffs boasting infinite ocean views.
The sub-tropical climate on St Helena keeps things mild year-round. Temperatures rarely drop below 15C and reach highs of around 28C during January-March. Even in the wet months (March-Sept), rainy mornings can give way to glorious afternoons thanks to the island's weather system. It's an outdoor-lover's paradise. Adventure abounds on St Helena, from the mountain trails of its cloud forest to the shipwrecks on the ocean floor, it's a place that invites exploration.
Its rich and fascinating history means there are ample sites of interest to uncover, while its treasured island traditions and close-knit community of 'Saints' offer up a unique blend of cultural experiences waiting to be shared.
On an island where mobile phones weren't a thing until 2015 and fibre optic broadband still isn't, St Helena is the perfect place to reconnect with what's important in life.
Thinking of visiting? Here's why you should…
GO DEEP
The ocean around St Helena is warm, inviting, and crystal clear. It's also teeming with sea life, some species of which can be found nowhere else on Earth but in the island's waters.
One of the star attractions is its whale sharks, which can be seen between December-March, sometimes in groups of over 40. Whale shark marine tours are offered each year, enabling underwater adventurers to swim or snorkel with the gentle giants in waters that are 19-26C. Interactions are carefully regulated to ensure no harm comes to this endangered species — a filter feeder and the largest fish in the world.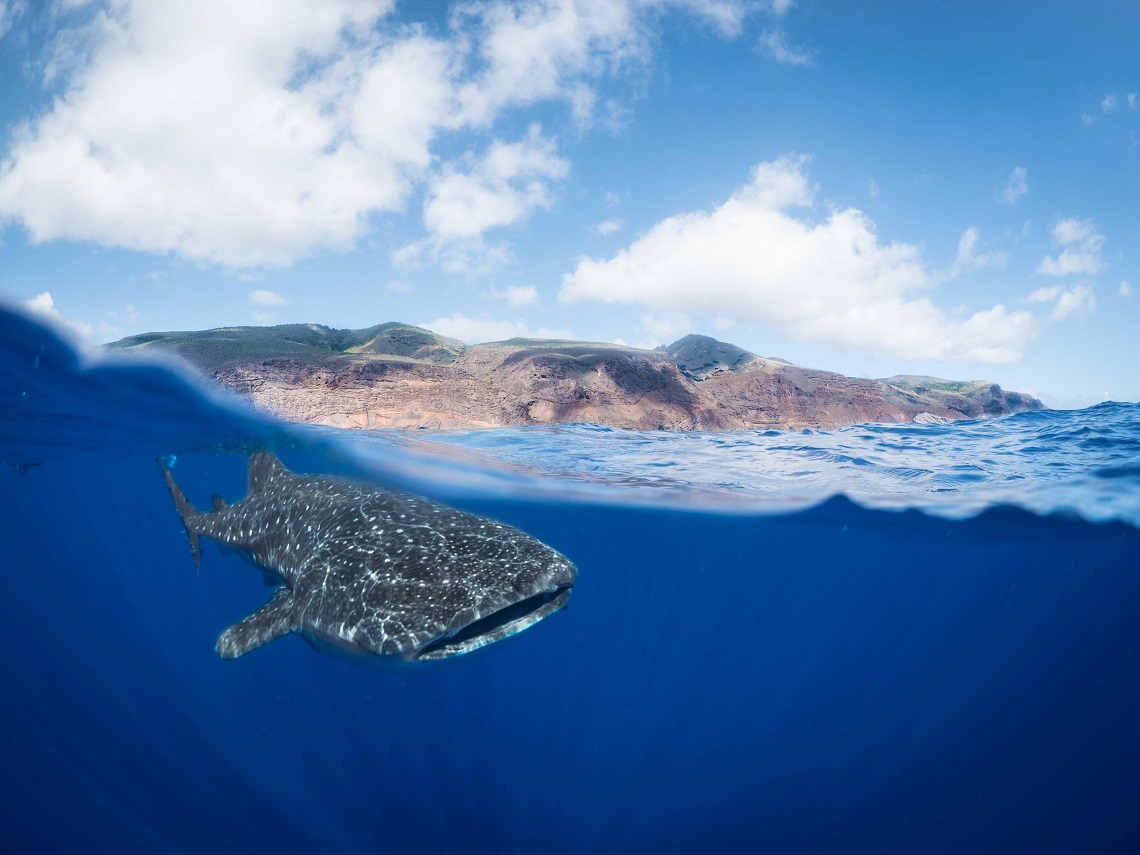 As well as whale sharks, St Helena's waters harbour a variety of SCUBA diving sites where you'll find a host of other sea-dwelling creatures. Habitats vary from rocky reefs to submerged caves to areas of boulders, cobbles, and sand. Look out for endemic fish, green and hawksbill turtles, devil rays, and dolphins. Guided dives, including rental equipment, are a popular way to get up close with the wildlife, and there's something to suit all abilities.
There are eight accessible shipwrecks to explore offshore and along the coast. One of these is the Darkdale — a Royal Fleet Auxiliary Tanker sunk by a German U-boat in 1941. If you prefer life above the waves, sunset cruises will take you out to watch the Humpback whales (June-Dec) and dolphins with the chance to swim in the secluded bays.
EXPLORE MORE
St Helena's 'Post Box Walks' are a fantastic way to experience the spectacular surroundings on the island. These iconic day-hikes range in difficulty from family-friendly to extremely challenging, winding through some of the most scenic and untouched parts of the island.
Take a gentle amble through St Helena's lush interior or push yourself on the steep, narrow tracks of the coastal paths. Some Post Box Walks take in waterfalls and tricky traverses, while the popular Lot's Wife Ponds route offers up the chance for a wild swim in deep natural rock pools before heading home.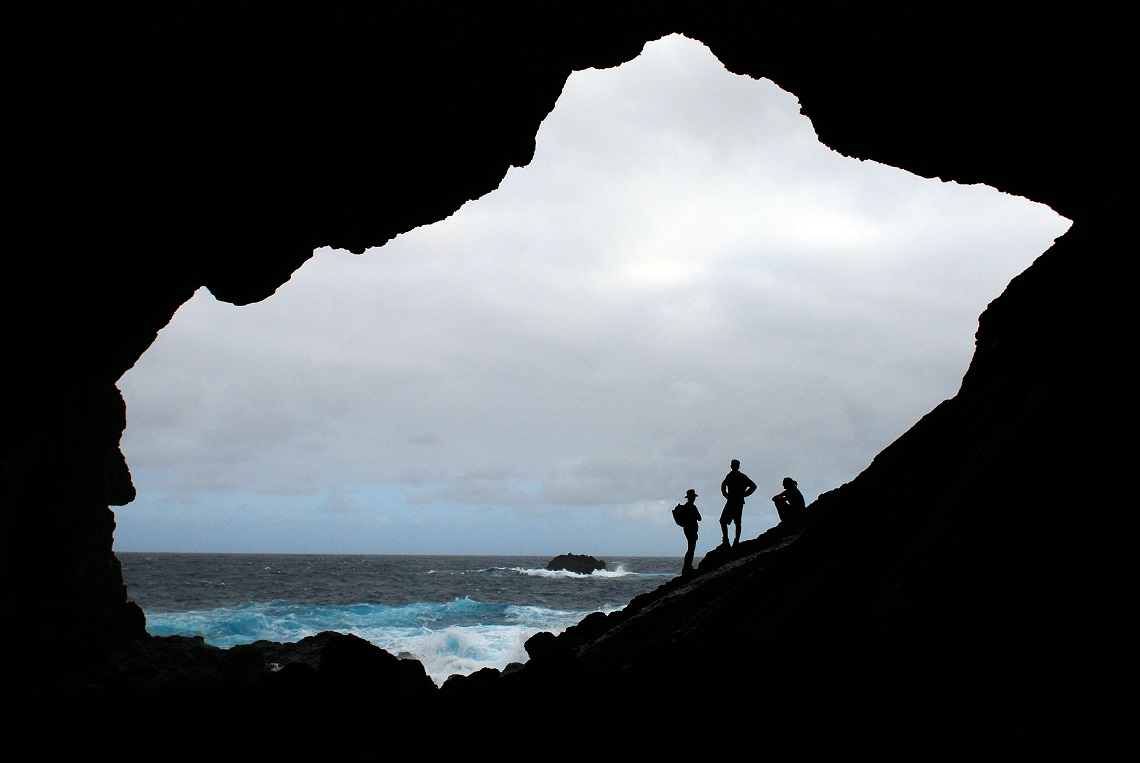 The Peaks National Park is another popular destination for hikers. Home to at least 250 species of plants and animals found nowhere else on Earth, its cloud forest is a breathtaking natural phenomenon. Its unique plants capture mist and bring it down through the soil into the island's reservoirs, helping the island combat climate change. It's a self-supporting biosphere unlike anywhere else on Earth.
The spectacular views over St Helena's 'paint pallet' soil formations and across the South Atlantic are a must-see, as are those from the top of Diana's Peak (823m), the highest point on the island.
HIDDEN HISTORY
St Helena's colourful past is due largely to its location. Famously a place of exile for Napoleon Bonapart, whose (now-empty) tomb can still be seen in the resting place he chose, it was also a strategic port for restocking and refuelling ships during times of war.
A nod to this is Jacob's Ladder, a giant 282m staircase built into the side of Ladder Hill. It has 699 steps in total and was constructed in 1829 to replace the original rope ladder used by soldiers to climb from Jamestown to the barracks at the top of the hill. Climbing Jacob's Ladder is a mark of honour — you can even get a certificate for completing it.
The speed record for reaching the top is just over 5 minutes. Could you top it?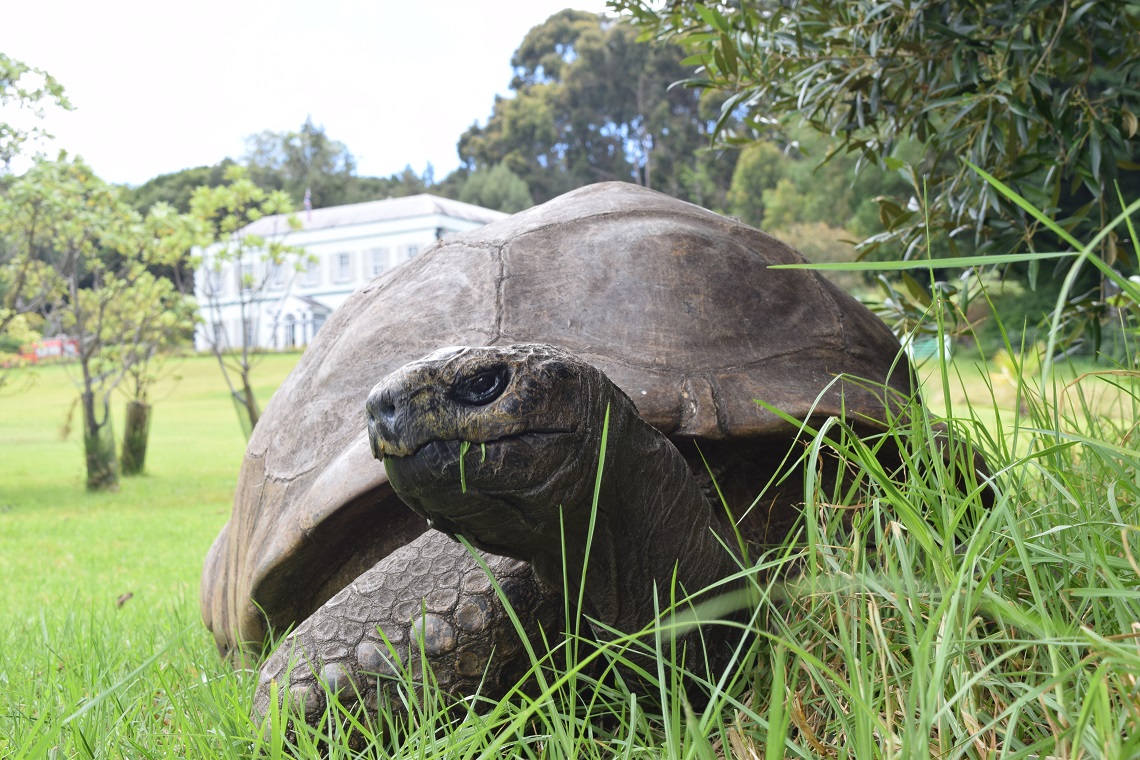 Another historic viewing post is High Knoll Fort. Built in 1874 by royal engineers, it stands 584m above sea level. It's the ideal spot to take in the sunset or for a spot of stargazing, for which St Helena's dark skies are world-class.
No history tour of St Helena would be complete without paying respect to its most celebrated resident — Jonathan the tortoise. The Giant Tortoise holds two Guinness Book of World Records titles: the oldest known living land animal in the world and the oldest chelonian to have ever lived. In 2022, the island is celebrating his 190th birthday. Since arriving at St Helena in 1882 as a gift to the Governor, Jonathan has roamed the grounds at the governor's residence, Plantation House, where you can still visit him today.
ISLAND SPIRIT
If you want to experience St Helena the way the locals do, there are a few time-honoured activities to try. Fishing is an important part of Saint life. Traditional pole-and-line fishing has been used for generations and sustainable one-by-one fishing is all that's allowed in St Helena's waters. Whether you fancy deep-water angling or catching your lunch off the rocks, there's a friendly fishing expert with the kit and knowledge to show you how.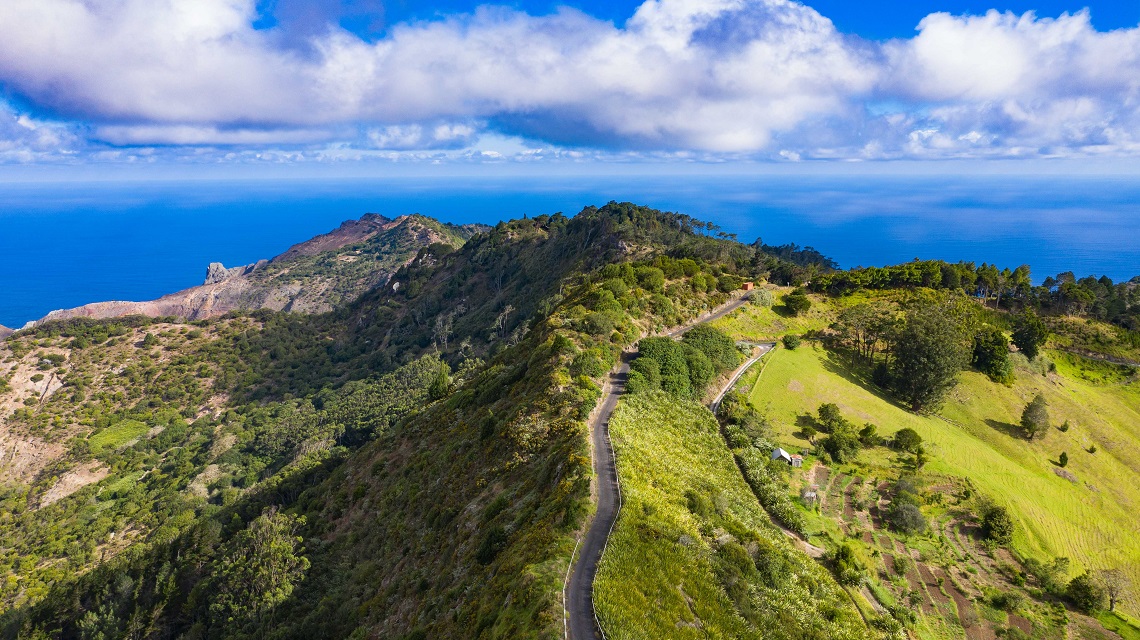 St Helena is perfect to explore by hire car, and the traditional Sunday drive complete with a picnic is a favoured way for Saints to spend the day. At 10.5 miles long and 6.5 miles wide, it's possible to tour the whole island in an oner, though the drive itself can be a challenge. Be prepared for single lanes, hilly terrain, and windy conditions! It's worth it though for those stunning mountainside views.
To complete the experience, try cooking up some traditional Saint delicacies to pack for your trip.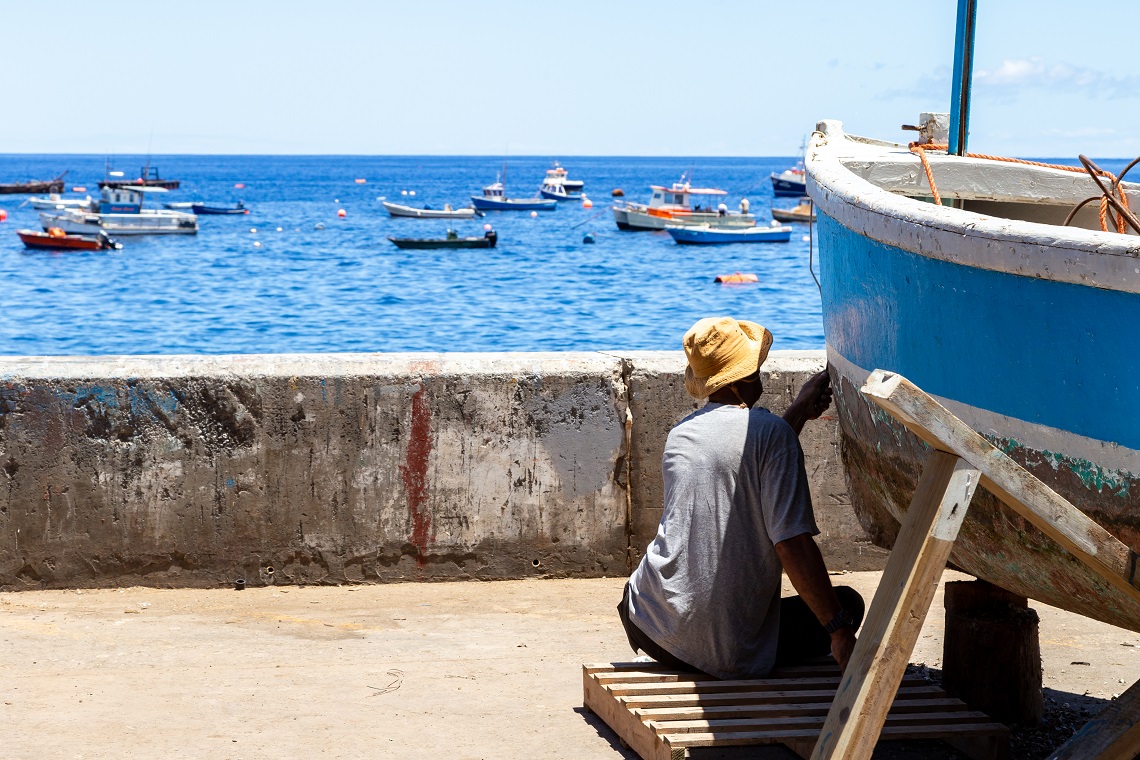 Good food is a source of great pride on the island, combining the locals' love of natural produce and their melting pot of cultural heritage. Here you'll find Dutch, British, Portuguese, Chinese, African, and French influences among others. Home cookery classes are the ideal way to get a hands-on taste of Saint cuisine that you can take with you.
In fact, spending quality time with its residents is probably the most 'Saint' thing you can do on St Helena. This tiny volcanic outpost has a population of just 4,439 and its strong sense of community is at the heart of island life. From waving hello in the street to meeting up for big BBQs and sundowners, the welcome you'll receive and the atmosphere you'll experience is totally unique to the isle.
PARTY TIME
Festivals play a big part in island life. Saints love to celebrate their culture and share good times, so planning your visit alongside island festivities will add extra flavour to your trip.
St Helena's Day (21 May) marks the discovery of the island by the Portuguese in 1502. Saints celebrate the occasion with a colourful parade through town with music, themed costumes, and floats. It's a national holiday when the whole island comes out to party. In October, there's another themed parade when locals celebrate Carnival. This fun charity event is held on alternate years (the next Carnival is scheduled for 2022). Religious festivals are also cause for celebration and both Christmas and Easter are observed on the island.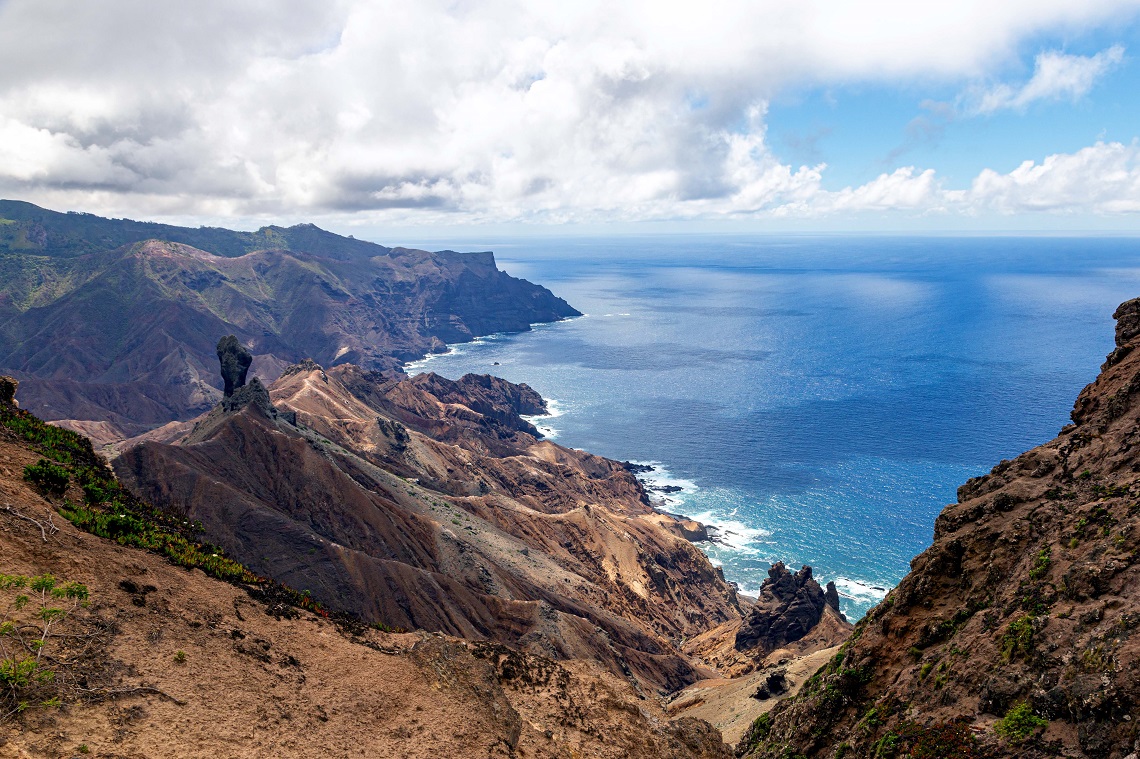 Christmas sees December jam-packed with community events including the spectacular Festival of Lights, which takes place after sunset in Jamestown. And on Christmas Eve, a parade travels the whole island delivering presents to vulnerable residents.
Despite being over 4,700 miles from the UK, St Helena is a little slice of Britain gone by. Add to that its quintessential twist of Saint culture, its jaw-dropping scenery, and enticing sense of adventure, you'll begin to see why a visit here is unlike anything else on Earth.
To start planning your own adventure on one of the most remote islands in the world, see www.sthelenatourism.com