WANT
DOLOMITE STEINBOCK WT GTX SHOE
There's a fine line between want and need. One is something you desire but can't necessarily justify: the other is a necessity, but not always something that excites. These Steinbock WT GTX shoes by Dolomite, however, may just satisfy both criteria when it comes to practical meets impulse buy. I mean, they're beautifully crafted Italian hiking boots – what's not to love?
Although they look pretty solid (and feel it, too) lightness and breathability are the things that set the Steinbock apart. Designed for warm-weather hikes and days in the mountains, there are a number of different technologies at play here that help keep your feet feeling cool and fresh no matter how sweaty you get on the trail.
First up is the Perspair upper, a robust woven fabric that allows for airflow and has reinforced areas where you need them most. Its flexibility also means you can get a really snug and supportive fit around your foot and ankle when lacing the boots up. (while we're on the subject of fit, the Steinbock are available in half-sizes, which also helps you get a comfortable, custom feel.)
Inside the Steinbock, there is a Climafresh Ice Capsule footbed, which helps wick moisture away from the foot, and a waterproof Gore-Tex lining, which stops water leaking in from the outside. The sole comes with some nice deep lugs, courtesy of the tyre giant Michelin, which knows a thing or two about performance and staying in contact with the ground.
Despite their lightness, the Steinbock offer excellent protection on the trail with a reassuringly rugged toe-box, firm footbed, and stretchy, supportive ankle cuff. If you're looking to make the most of an Indian summer or even a winter-sun hiking trip, these boots are a treat for the feet. Also available in men's.
---
NEED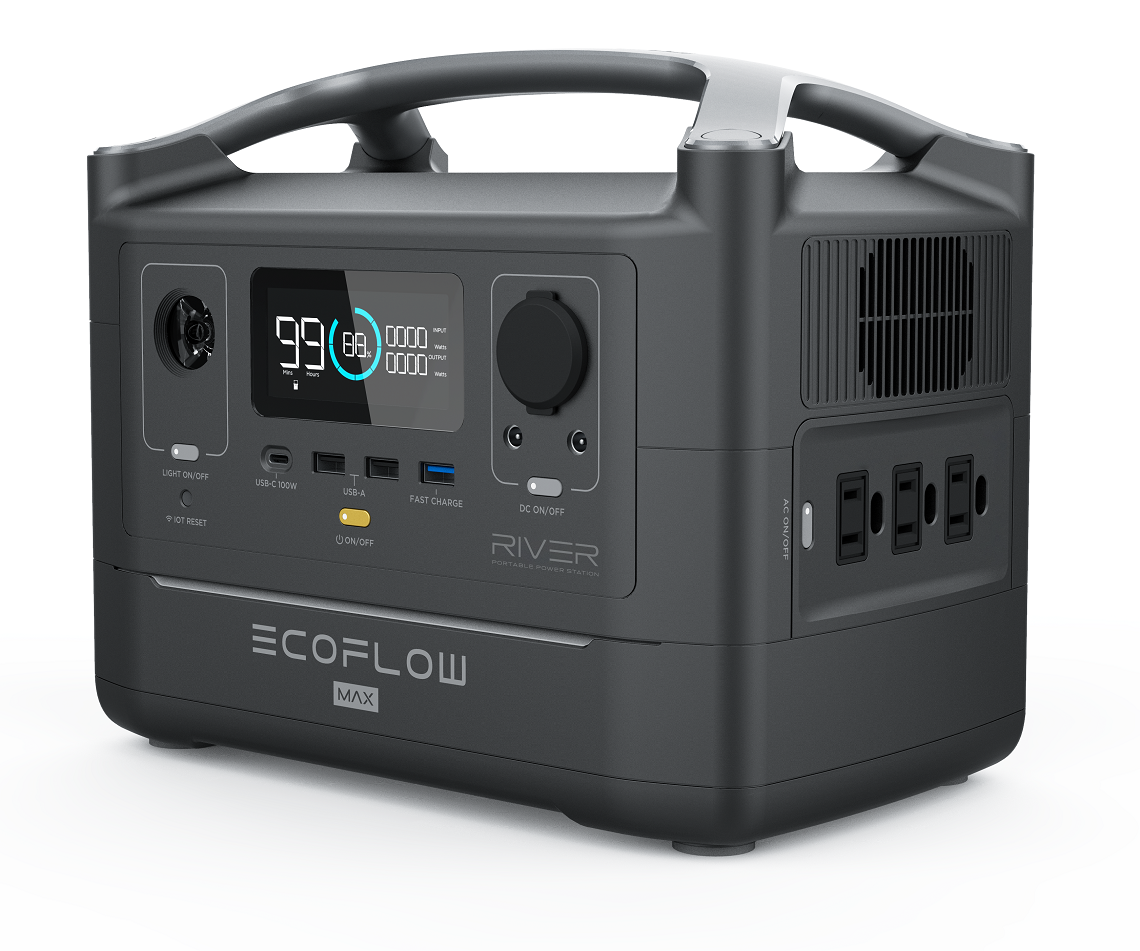 ECOFLOW RIVER MAX
While outdoor adventures provide the perfect opportunity to get away from everyday life, there's one thing that always seems to be missing in the wilderness: electricity.
"Have you got a charger?" has become an alternative way of greeting people on the trail in the 21st Century, and while some decry the presence of all things electrical on an adventure, there are still a few good reasons to stay on-grid in the wild.
Not only do devices provide power for creature comforts, like portable speakers to play music around the campfire and cameras to capture those 'wow!' moments of your trip, they can also power more critical helpers like CPAP machines for sleep apnoea, to keep you going through the night, and coffee makers for caffeine addicts, to keep you going through the day.
Happily, a new wave of portable electric power stations is charging phones, brewing coffees, keeping campers entertained (and breathing!) on adventures across the globe – and the EcoFlow RIVER Max is among them. This small power station is ultra-portable, weighing in at just 7.5kg. It has a useful handle at the top to allow it to be moved around with ease, and, despite its diminutive size, it packs one hell of an electrical punch.
The 576Wh capacity supports roughly 42 smartphone charges, 10 MacBook charges, or 20 boiling cups of coffee. You can plug just about anything you can imagine into to charge too, with two USB ports, alongside a USB-C and a USB Fast Charge port, two AC plug outputs, a car power output, and a couple of DC outputs. Combined, it provided me with enough juice to power my LED lights, laptop, camera, and phone during a week in the Lake District.
The RIVER Max comes into its own when it comes to topping up its own battery too. When plugged into the wall it can charge from 0-80% in just under an hour, while a full charge takes just 96 minutes, perfect for a quick top-up when you find a café or pub to have lunch in. It can also draw power from your car's 12v cigarette port – ideal for and road-tripping or campervanning.
If you're heading for an adventure and don't want to spend your evenings hunting for a charger or working plug socket, the EcoFlow RIVER Max is well worth checking out
£599 | Power-2go.com