Over the next few months we're exploring the best hikes in the world. Next up, we take a look at what has been described as one of the most impressive mountain ranges in Romania, The Fagaras Mountains…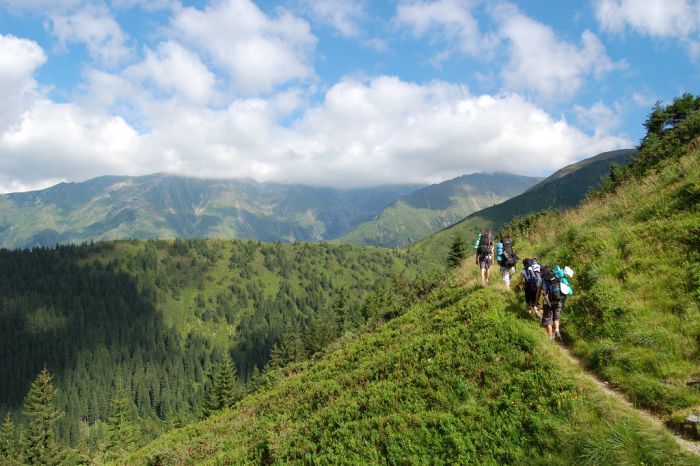 Photo: Alex Schwartz
Romania is fairly undiscovered for hiking, by Brits anyway, but those who do make it find wild and beautiful landscapes with mountains, deep valleys and picturesque lakes.
The Fagaras Mountains are the longest continuous ridge in the Carpathians (the mountain range that forms an arc across Central and Eastern Europe), and the highest and largest mountains in Romania. Balea Lake (2034m) is a gorgeous alpine lake nestled in The Fagaras Mountains and makes a great base to begin with, as lots of the many hiking trails depart from here. It's also known for its ice hotel, which gets rebuilt every year from ice cubes found in the glacial lake.
For more day hikes, you can also check out Negiou Chalet, found in the North of The Faragas Mountains at the foot of Mount Serbota. You can hike there easily from the village of Porumbacu de Sus, and you'll find an abundance of excellent hiking trails of all lengths and abilities leaving from the chalet. There's also a waterfall nearby of the same name. Check out the route to Cleopatra's Saddle, a tricky hike up to Negoiu Peak and through the Alpine Hole where the views from the Saratii Valley will blow your mind!
The spine of the Fagaras Mountains goes 70km (43 miles) from west to east, rarely dropping below 2,000m, and includes the highest mountain in Romania, Moldoveanu at 2,544m, and the equally renowned, spectacularly rocky, second-highest mountain Negoiu, just behind at 2,535m.
Hiking the whole ridge takes around six days (take a tent) and is wild paradise.