We spent a weekend in the forest enjoying a few of our favourite things in life: adventure, boogying to good music and eating yummy food. Where were we? Camp Wildfire.
Set in a pine forest near Sevenoaks (approximately 40 minutes from London), we attended this incredible festival which banishes the norm and celebrates all things quirky and adventure. Let me tell you more…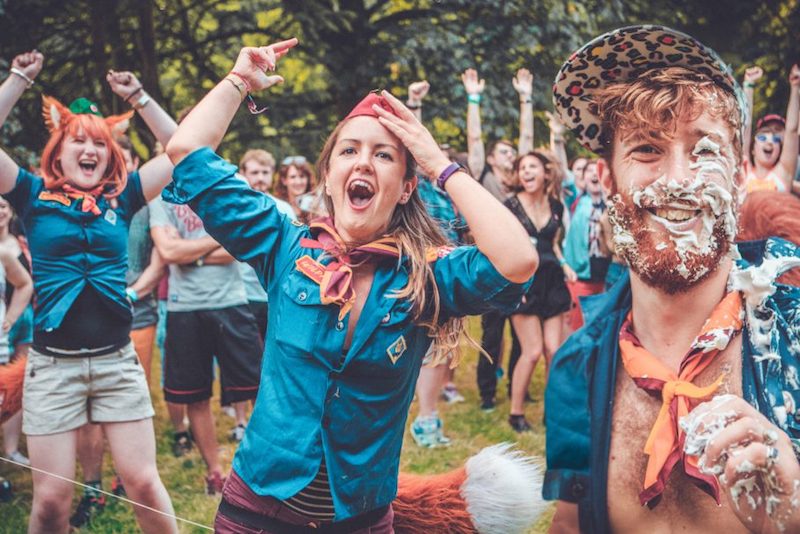 By day we found ourselves doing everything from extreme sports and adventuring to unleashing our inner creative side on the forest floor with arts and crafts. On the Saturday morning we tried our hands at zorbing.
Not sure what that is? Well, you take a big open field, two giant inflatable balls, you jump inside them and run for your life. Like a giant hamster, you go as fast as your little legs will carry you in order to beat your opponent in the neighbouring ball. Hilariousness and exhaustion guaranteed.
We spent the rest of Saturday daytime enjoying activities such as natural headpiece making, where we made beautiful headdresses from items collected in the forest and other glittery and floral-goodness, a giant 30m slip and slide down a hill and our favourite activity of the weekend – the obstacle course.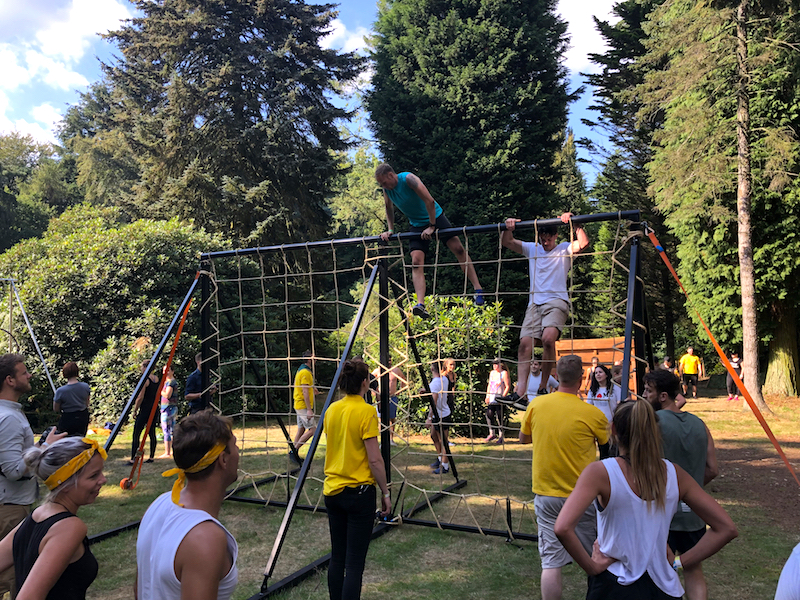 The obstacle course was run by footwear brand Keen, the festival's headline sponsor, and saw us split into two teams of seven. Kitted up in the brand's comfortable and stylish footwear, we went head to head against our opponents.
We jumped over fences, bunny hopped our way over giant wooden blocks, crawled through muddy tunnels, climbed over a massive cargo net, traversed over ropes and raced via a good old-fashioned human wheelbarrow. It was brilliant fun and boy, did we feel it the next day!
As the sunset draped the forest in a glorious orange light, it was time to clean up and put our partying attire on. Set with face paints and glitter, it was an evening of eating yummy barbequed food, drinking good beer, making new friends and enjoying a good old knees-up in the festival's main tent, which had nothing but fantastic live music and DJs throughout the night.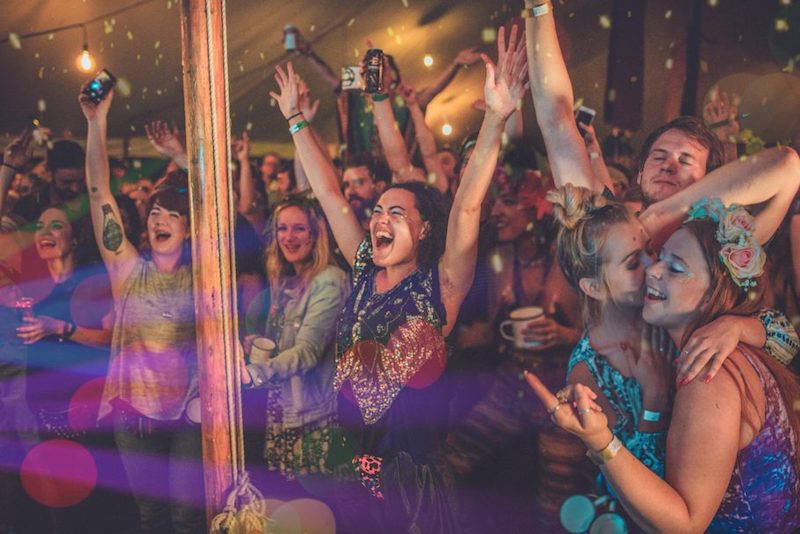 Sleeping in the festival's luxury glamping village, we had a beautifully laid out bell tent set with a double bed, comfortable bedding and even a table and a mirror. Not only this, but the village also had a large communal tent with mirrors, hairdryers, plug sockets and hair straighteners – no bad hair days for us!
The showers were hot, we had sinks and mirrors to brush our teeth and the portaloos were, well, portaloos.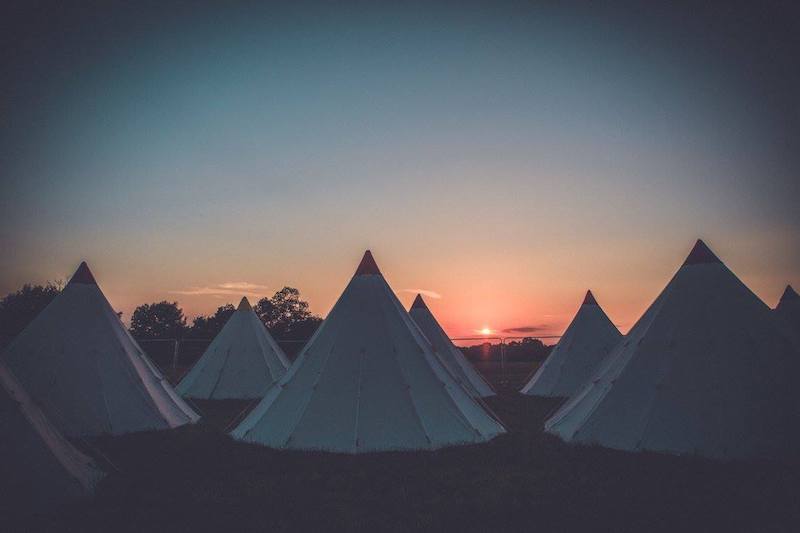 There were so many incredible activities available during the weekend, it was pretty tricky to select which ones to do. There were many adventurous sessions to choose from such as hover-boarding, climbing, capture the flag, zombie runs, quad biking, free-fall jumping and rifle shooting.
Many sports activities were also available, such as archery, dodgeball, three-legged racing and rafting. Not only this, but there were arty things such as tie dye shirt making, weaving, nipple tassel making (yep), wood whittling and woodland apothecary.
If this all sounds like your cup of tea, then you'll want to get in there quick for next year's event. Festival tickets are currently on early bird sale, start from £144 for the weekend and are available to purchase on the Camp Wildfire website.
The dates of next year's festival will be 30 August – 02 September 2019 – so, stick it in your diaries and get ready for the adventure festival of a lifetime with nothing but good fun and vibes.
Check out the Camp Wildfire video…