Elizabeth Le Blond led a fascinating life of adventure, recording first ascents and pioneering adventure filmmaking. Roger Bunyan has her story…
Who was Elizabeth le Blond?
Elizabeth Le Blond was a pioneering Irish mountaineer who climbed in both the Alps and Norway at the turn of the last century. She also became well known for her mountain photography and filmmaking.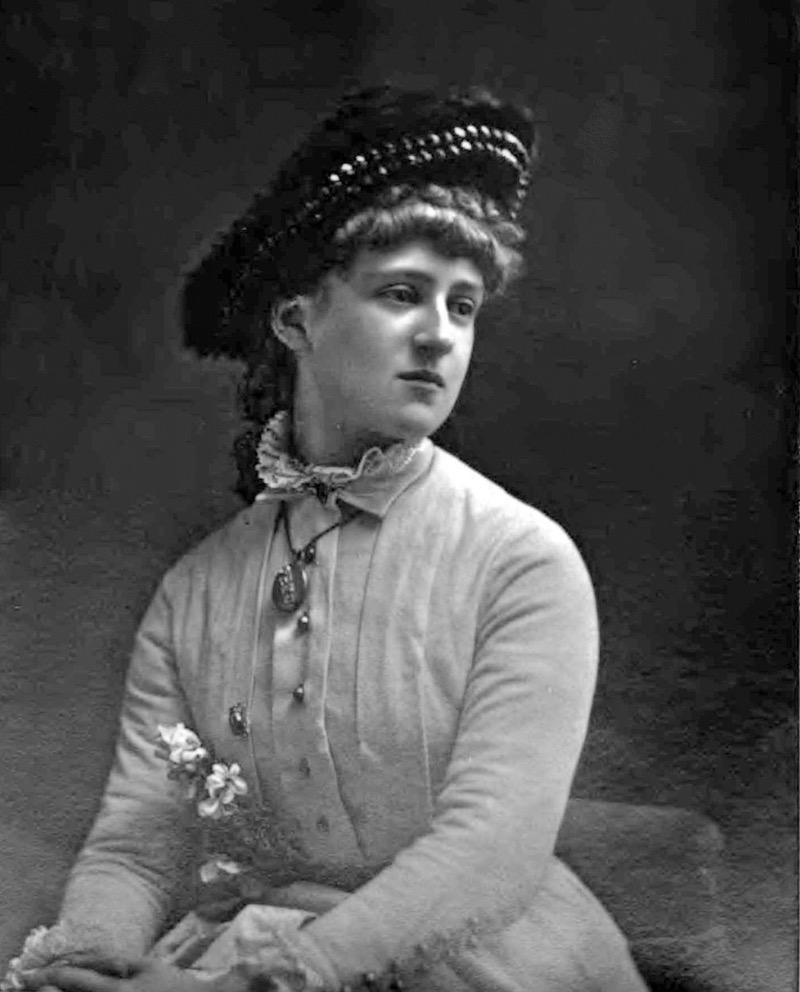 Early years
Elizabeth was born in 1860 and grew up in the town of Greystones, Ireland. Her aristocratic family owned extensive land and after the death of her father, she inherited the family's Irish estate at the age of 11.
When she was 19, she married Colonel Frederick Burnaby and in 1880, the couple had a son, Harry. Not long after this, Elizabeth and her husband largely lived apart. After developing lung problems she decided to travel, in search for a climate that might improve her health.
The Alps
Elizabeth's journey took her across the Channel to the Alps: "In the summer of 1881 I came to Chamonix for the first time. I arrived there in bad health. As for mountaineering, I knew nothing of it…"
After spending time in the pure mountain air, she appeared to be in much better physical condition. She began to appreciate the surroundings all around her. Unable to resist the lure of the Alps, one of her first outings was to scramble two-thirds of the way up Mont Blanc! By the following summer, Elizabeth climbed to the very top. So began Elizabeth's passion for mountaineering, and throughout the next twenty years she made more than one hundred 100 ascents.
As she established herself as a competent mountaineer, she became well known for her physical strength, stamina and good judgement when climbing. Her ascents included the Matterhorn, the Grandes Jorasses, Dent du Géant and the Zinalrothorn. In-keeping with the sensitivities of the period, Elizabeth would start off each climb from the valley wearing a dress, but once out of sight, would change into her more practical riding breeches.
As her mountaineering skills evolved, Elizabeth began to make more challenging winter ascents of Alpine passes and peaks. Such climbing was often met with extreme conditions including blizzards, very cold temperatures, strong winds, deep snow and poor visibility. She made the first winter traverse of Piz Palü along with the first winter ascents of several high passes in the Chamonix area. Elizabeth also completed the first ever winter climb of the Aiguille du Midi: "Chamonix lay at our feet, and a puff of smoke followed later by a 'boom' announced that the good people below had seen our arrival, and were firing a cannon in our honour."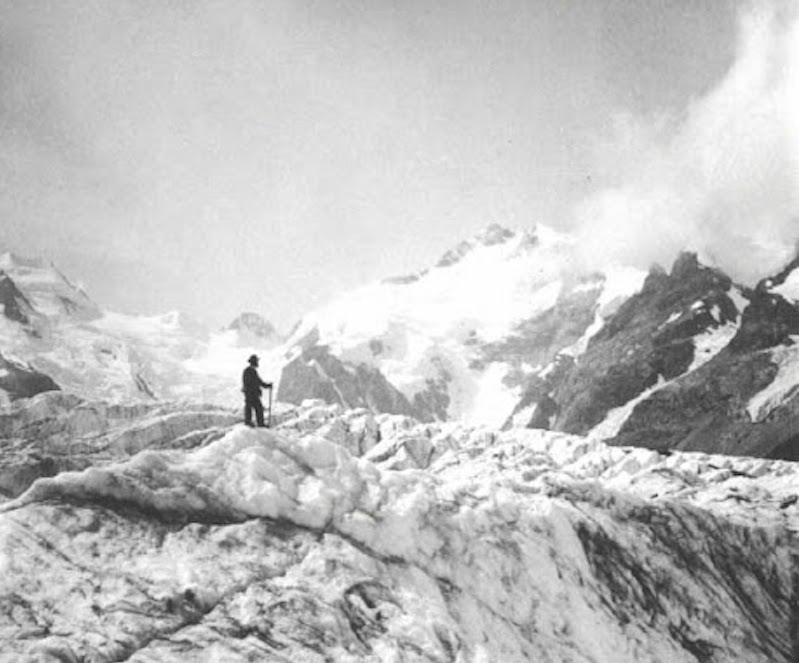 Norway
Later in her climbing career, Elizabeth ventured to Arctic Norway, where she spent six summers ascending a total of 33 mountains, 27 of which were first ascents. At the time, the majority of these peaks had never been climbed before, indeed, many hadn't even been named!
Travelling within these northern mountains wasn't always easy given their remote location. Any ascents of peaks invariably involved journeys by boat along fjords and walking over difficult terrain before Elizabeth's party could even begin any climbing. They were quite literally pioneering new routes, very much on their own, within an unfamiliar landscape and exposed to constantly changing weather conditions. However, if the weather held, from the summits, they could enjoy mile after mile of fjords of blue and snow-crowned mountains.
Photography and filmmaking
Alongside mountaineering, Elizabeth le Blond also became one of the very first mountain photographers. As soon as she began climbing, she started carrying a camera in order to capture the many inspirational scenes. This was in the early years of photography, when the unwieldy equipment was difficult to use. Wrestling with the equipment and setting-up a camera ready for a picture during windy, snowy, freezing and generally physically challenging locations, wasn't straightforward. However, Elizabeth's work was eventually made a little easier as lighter equipment was manufactured.
Elizabeth not only took numerous photographs during her climbs, but she also developed and then printed her pictures. She took thousands of images, of which, around 400 have been used in various publications.
As time and inventions moved on, she also began to use the first movie-cameras of the day. In fact, Elizabeth became the world's first ever mountain filmmaker! Amongst her films are short movies that feature Alpine winter sports including the bobsleigh, ice hockey, tobogganing and figure skating.

Later years
Elizabeth's marriage to Frederick Burnaby ended in 1885 when he was killed in battle in the Sudan. In 1886, Elizabeth married again, to mathematician Dr John Main. Sadly, this also ended after he fell ill and died in 1892. In 1900, she married for a third time to Aubrey Le Blond.
In 1907, Elizabeth was key in creating the Ladies' Alpine Club, as women were not allowed to be members of the 'men-only' Alpine Club. She became its first president and spent a considerable amount of time providing information and encouragement to female climbers. Elizabeth also wrote about her mountain experiences and had a total of eight books published.
At the outbreak of World War One, Elizabeth travelled to Dieppe, in France, where she worked as a volunteer nurse, as well as raising funds for the war effort. By 1916, she had become the director of fundraising for the wartime British Ambulance Committee. For such dedicated work, Elizabeth was awarded the French Cross of the Légion d'Honneur in 1933. After a short illness, Elizabeth died in 1934 at the age of 74.
An extraordinary mountaineer and photographer
Elizabeth Le Blond achieved an incredible catalogue of outstanding mountaineering feats, both in the Alps and in Arctic Norway. As well as her climbing achievements, she was also a pioneer in the field of both mountain photography and movie-making. By viewing the many images she created during those early days of photography, it is possible to appreciate the huge affection Elizabeth developed for the mountains.