Isobel Wylie Hutchison broke free from societal norms as she explored many of the planet's Arctic landscapes. As part of our ongoing History's Heroes series, Roger Bunyan has her story…
Who was Isobel Wylie Hutchison?
Isobel Wylie Hutchison was an Arctic traveller during the 1920s and 1930s. She was also a botanist, a writer, a poet, an artist and speaker of numerous languages.
Early life
Isobel Wylie Hutchison was born in Carlowrie Castle, near Edinburgh in 1889, into a family of Scottish wine merchants. She particularly enjoyed gardening, but her favourite pastime was to go for long walks. As she grew older, her hikes could be as long as 60 to 100 miles in length.
From 1917-18, she studied at an agricultural college, after which, she visited a number of countries around the Mediterranean region. However, these trips provided little opportunity for independent exploration, which didn't really suit Isobel's more adventurous spirit. Therefore, on her return to Scotland, she decided to take a trek up the length of Scotland's Outer Hebrides, some 150 miles. This was the freedom of travel she preferred and it sowed the seed for the future.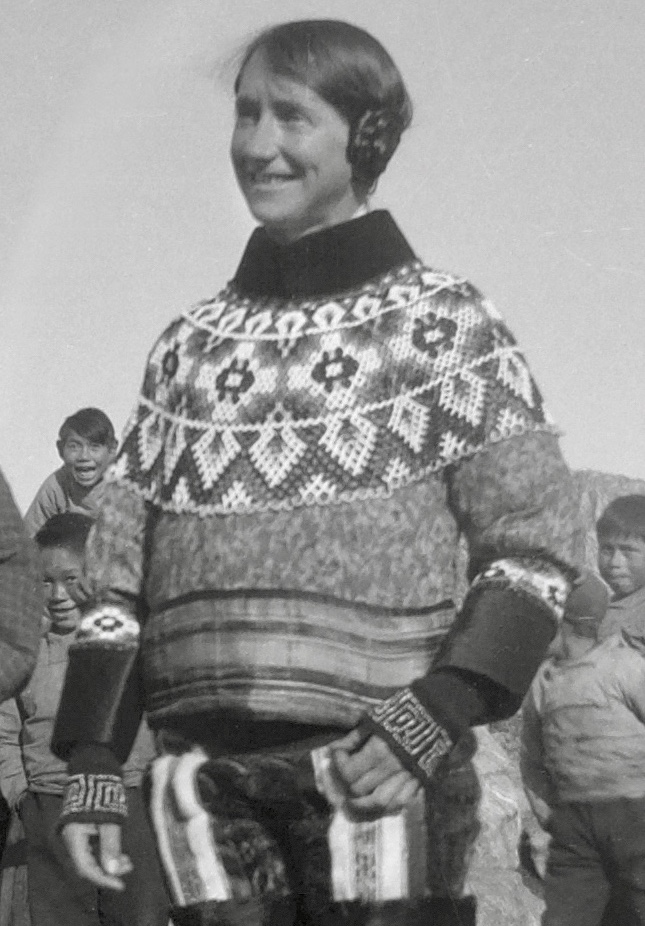 Iceland and Greenland 
In the summer of 1925, Isobel decided to travel alone to Iceland. Given the period in which she lived, such independence was unconventional for a young single woman. She decided to walk from Reykjavik, in the south-west, to Akureyri, in the far north, a journey of over 250 miles. Local people said such a journey would be impossible: she didn't know the way, there were no maps available, many rivers would be too deep to ford and she couldn't speak Icelandic! She set off following tracks and paths, frequently getting lost and often facing extreme weather. As she successfully sailed out of Akureyri harbour, Isobel was already planning another 'northerly' adventure.
Next, she wanted to travel to Greenland. Visiting Denmark's only colony wasn't easy, as it was heavily protected and practically closed to the outside world. However, among the island's trickle of annual visitors were a few scientists. Realising this, Isobel decided to apply to visit Greenland as a botanist wanting to collect plants! In 1927, Isobel's request was successful. Travelling from Denmark, she first went to the settlement of Angmagssalik in the east of the island. She ventured forth in Greenlandic kayak and umiak boats to visit local tented villages and collect plants. After five months on Greenland, she returned to Scotland but immediately made another application for a return visit. 
Again, Isobel's request was successful and in the summer of 1928, she made a journey to the west of Greenland, where she planned to overwinter. She arrived in the Umanak area, half way up the west coast of the island and well inside the Arctic Circle. She began to make friends with the local community and to collect as many plant specimens as possible. However, as the long Arctic night began, the snow covered the land and the temperatures dropped. From October to April, the sun sank beneath the horizon and the local bay became frozen.
She spent her days living amongst the Greenlanders, but when the sun re-appeared, Isobel began travelling throughout this coastal region. By this stage, she had become fluent in the Greenlandic language. As more snow began to melt, Isobel decided to climb one of the highest peaks in northwestern Greenland called Qilertinguit, around 2,000m in height. With two local men staying in a rudimentary sod hut and Isobel in a tent, they waited three days in freezing winds for the weather to improve. As the storm abated the three set off. After climbing up shale and snow, they used a rope for the very top section before successfully reaching the summit.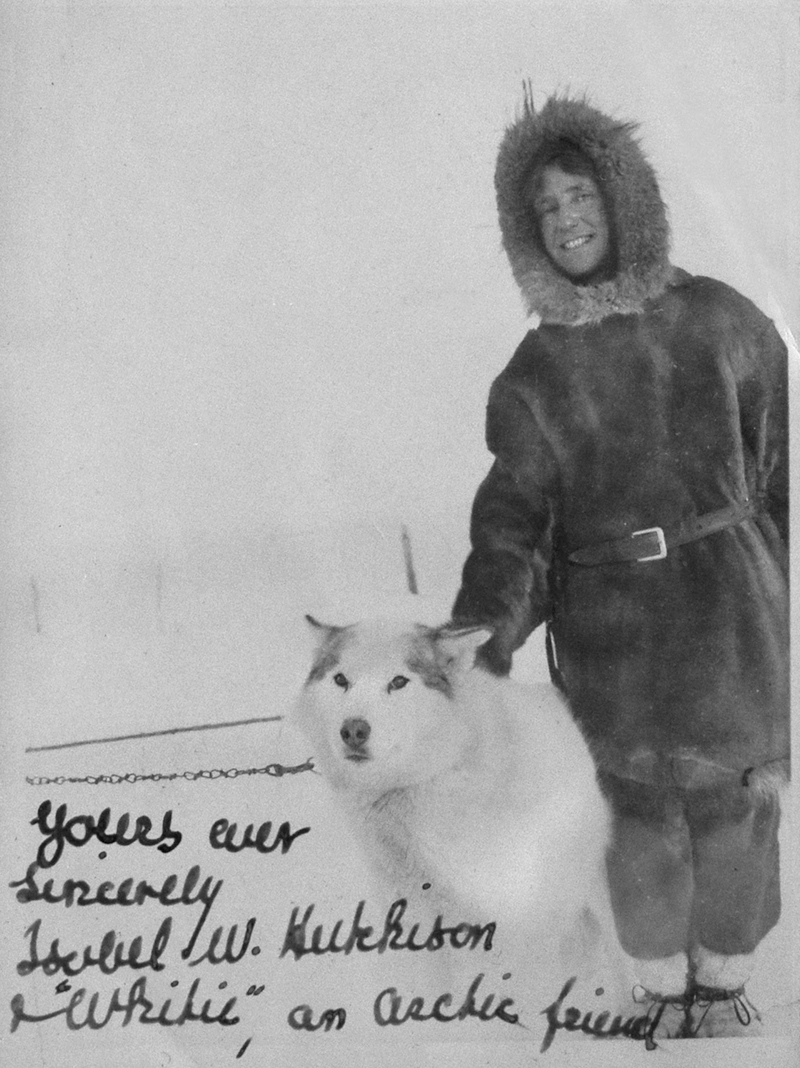 The North American Arctic
By now, Isobel was making a name as a traveller in the Far North. She had written books about her experiences in both Iceland and Greenland. However, she hadn't quite finished her Arctic adventures! She made arrangements to travel to Alaska and Northern Canada to explore and again, collect plant specimens. In May 1933, Isobel left Manchester and went by ship, riverboat, train and also plane, to reach Nome in Alaska.
Eventually, she arrived in Barrow, in the north of Alaska, where she transferred to another small vessel before the Arctic Ocean ice began closing in, making it impossible to travel any further. Isobel was forced to stay in a migrant Estonian's hut for many weeks until the weather situation improved. Although her journey had come to a halt, it was an opportunity for her to visit local Inuit families, walk, travel by dog sled and stay in igloos. Eventually, she continued her Arctic trip with a 120-mile dog sled journey and crossed over into Canada. After many months in the Alaskan and Canadian Arctic she eventually returned to Scotland, having been away for around a year. 
Unable to obtain permission from the Soviet authorities to visit Eastern Siberia, Isobel's next northern journey was in 1936, to the Aleutian Islands, off the coast of Alaska. This thousand-mile long archipelago of both large and small volcanic islands draped like a gigantic necklace between Alaska and the Kamchatka Peninsula in the far east of the USSR. These islands were inhabited by Aleut people on treeless terrain and were exposed to continuous windy, foggy and stormy weather. 
The Aleut people of the islands were able to live in such extreme conditions because they managed to catch a range of marine life. Fortunately, she was able to visit many of the inhabited islands by way of US government vessels. Invariably, landing on the islands involved negotiating heavy seas in wild conditions. However, when she did make land, she met with the local inhabitants, generally explored and was able to collect her plants.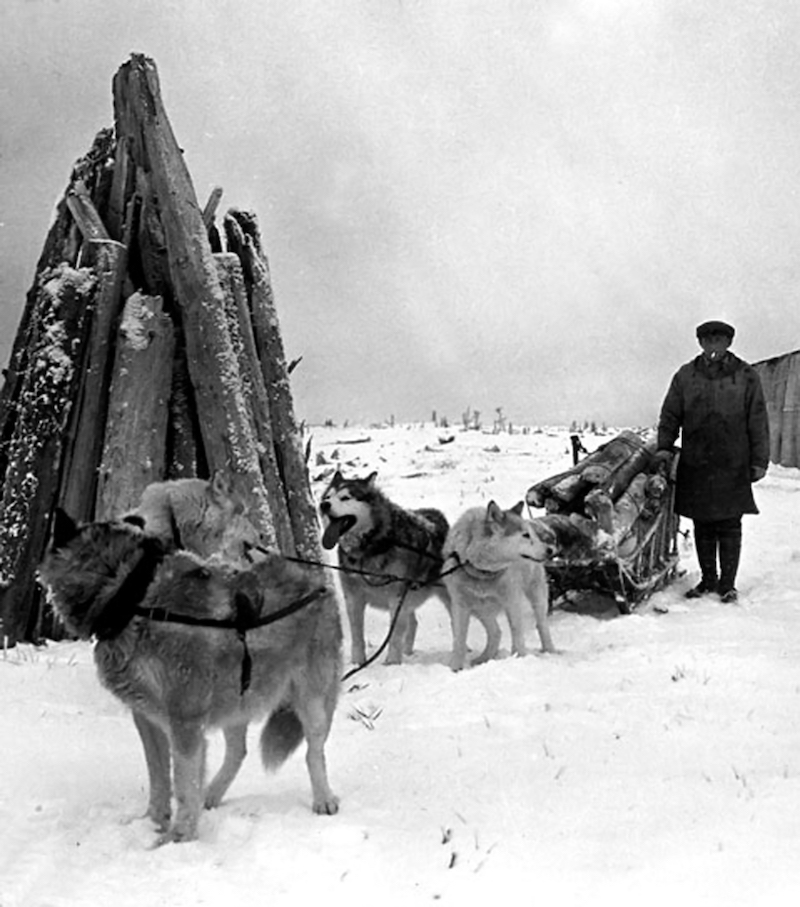 Later years
The onset of World War Two curtailed any plans for further journeys into the Arctic. After the war, she completed a number of long treks, including walking from her home in Scotland to London, from Innsbruck to Venice, and from Edinburgh to John O'Groats. Isobel Wylie Hutchison passed-away at her home in Carlowrie Castle in 1982, aged 92.    
Isobel Wylie Hutchison: An Extraordinary Arctic Traveller
The Arctic journeys of Isobel Wylie Hutchison were extraordinarily daring during a time when such trips were unheard of for a single woman. She developed a real passion for the North as she explored various regions of the Arctic world. Isobel was a true adventure traveller, enjoying the uncertainty of her journey, taking calculated risks, but being utterly intrigued by all she saw in the Far North.