'Professor of Adventure' Millican Dalton lived in a cave and is one of the world's first known adventure guides. As part of the ongoing History's Heroes series, Roger Bunyan has his story…
Who was he Millican Dalton?
Millican Dalton was one of the first ever adventure guides, introducing hundreds of people to a variety of outdoor experiences in the English Lake District and beyond. He is also famed for leaving a career in London for a simpler life of self-sufficiency.
Early life
Millican was born into a Cumberland Quaker family in 1867, but moved to the south of England when he was seven. As a child, he enjoyed being out in the wild and revelled in a host of daring escapades. When he was a young man he began working as an insurance clerk in London.
Professor of Adventure
Despite an office job, Millican continued to feed his adventurous spirit by cycling, camping and climbing whenever he could. But when he was 36 he decided these part-time adventures were insufficient and gave up his career in London. He started living in a wooden hut in the south of England during winter, and in a tent in the Lake District for the rest of the year.
Millican adopted the title of Professor of Adventure and began offering his services as a guide to anybody who wished to sample the delights of the wild. Activities included rock climbing, ghyll scrambling, rafting, canoeing, sailing, walking tours and camp-craft. It was an opportunity for others to escape the rat race.
The holidays were kept at a minimal cost by living under canvas and eating basic but wholesome food. They were open to all, including mixed sex groups, with an emphasis on getting close to nature.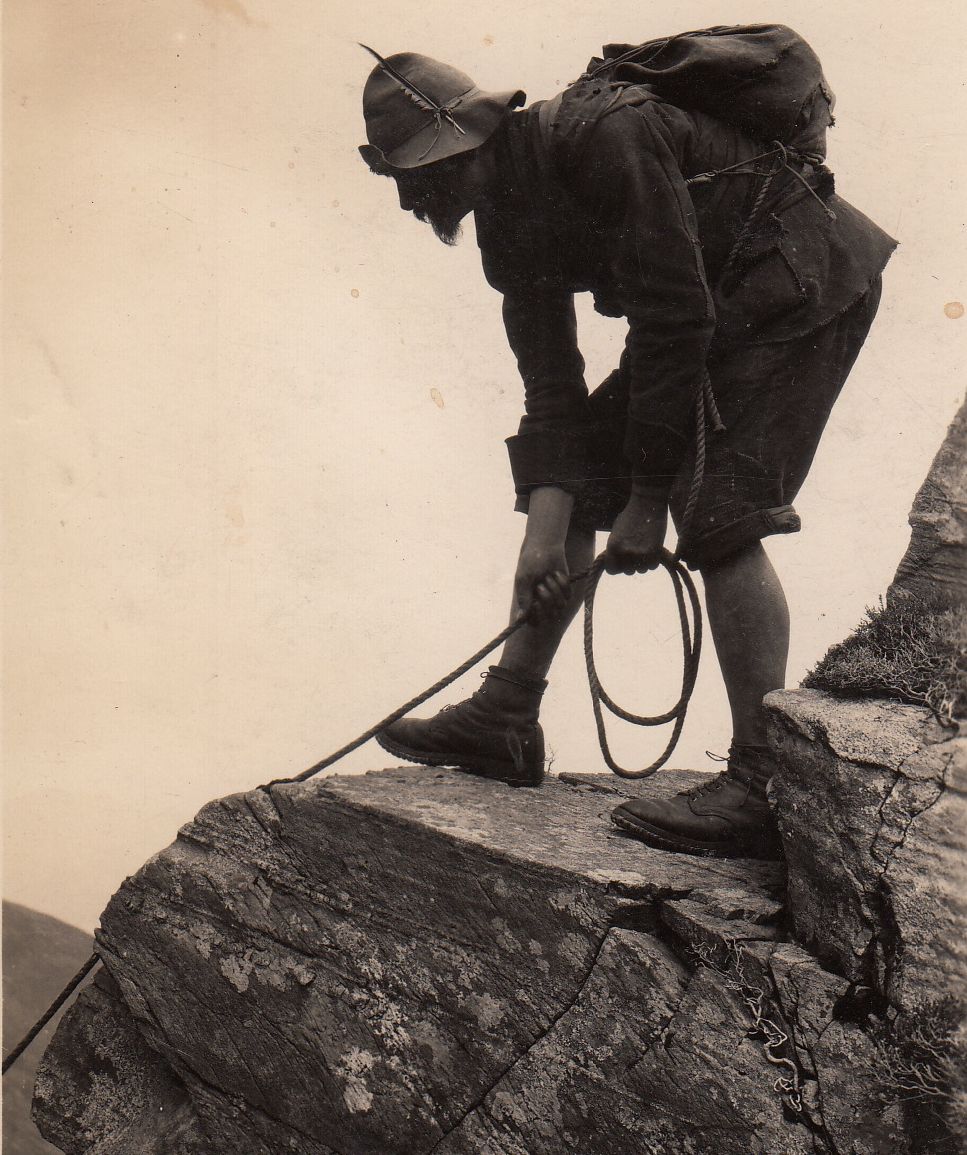 Millican became well known for these adventurous holidays. He placed adverts around Keswick, and local photographers made a series of action postcards to promote his work. He even led guided trips further afield to Wales, Scotland, Ireland and the Swiss Alps. He was a talented rock climber and became part of the local climbing scene, exploring new routes in the Lake District with other pioneers. His skills and temperament made him an ideal climbing guide.
Millican's cave
Eventually Millican moved into a disused quarried cave at Castle Crag in Borrowdale, which he called his Cave Hotel. It had a general living area and a higher one for sleeping in, with a constant supply of water dripping from cracks in the roof. He designed and made his own clothes, lightweight camping gear and even rucksacks. He also baked his own bread, stuck to a natural diet and didn't drink alcohol, although he constantly drank strong coffee and smoked.
Millican was quite famous throughout the Lakes for his eccentricity. He was seldom seen without his homemade shorts, his feathered Tyrolean hat and a Woodbine cigarette in his mouth. He also made use of discarded items from local tips and his cave was littered with recycled objects.
Millican was a very sociable person and liked nothing better than long discussions around the campfire with his guests. Although he never married, Millican enjoyed female company and, ahead of his time, treated women as equals during adventures.
He had lifelong beliefs that often went against mainstream thinking: he was both a socialist and a pacifist. During the Second World War he wrote to Churchill demanding an end to the fighting as it interfered with his freedom, especially after he was ordered to stop burning candles in his cave at night.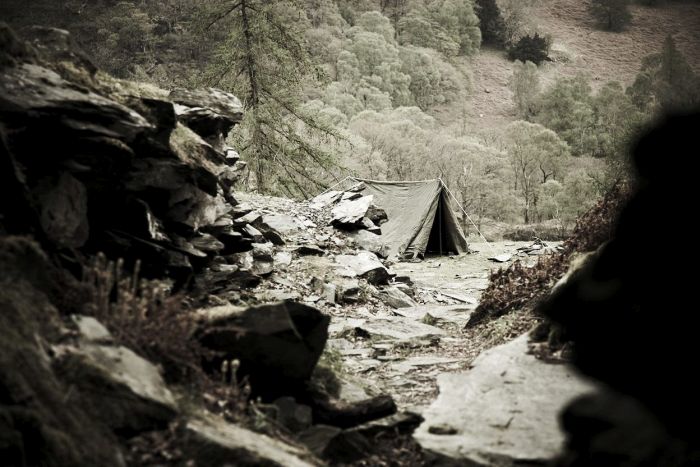 Photo: Jorrit
Later years
Millican continued to spend each summer guiding groups from his Lake District cave, and during winter he would travel south to his hut. But during the particularly harsh winter of 1947 his hut burnt down, and he was forced to spend the remainder of the season under canvas. After catching pneumonia, he died at the age of 79.
Extraordinary adventurer
Millican Dalton was an extraordinary adventurer and introduced a great number of people to a variety of adventurous activities. He was an original thinker and challenged conventional ideas while living a self-sufficient life in the open-air. A true Professor of Adventure.
Find out more
Millican Dalton – A Search for Romance and Freedom by M D Entwistle is an excellent book. Online, see 'Millican Dalton: The Adventurous Spirit' . And you can visit Millican's Cave on Castle Crag, Borrowdale. Look for his words etched on a rock at the higher entrance: 'Don't waste words, jump to conclusions.'