The first winter summit of K2 is one of the last milestones in high-altitude mountaineering. A notoriously difficult and deadly peak to climb, more people have been to outer space than have stood on top of the world's second-tallest mountain, which reaches a height of 8,611m.
But, none have done so in the winter months, when temperatures can plummet to -62°C and wind speeds can top 100mph, capable of blowing tents, supplies, and climbers off the steep-sided mountain. That could be about to change…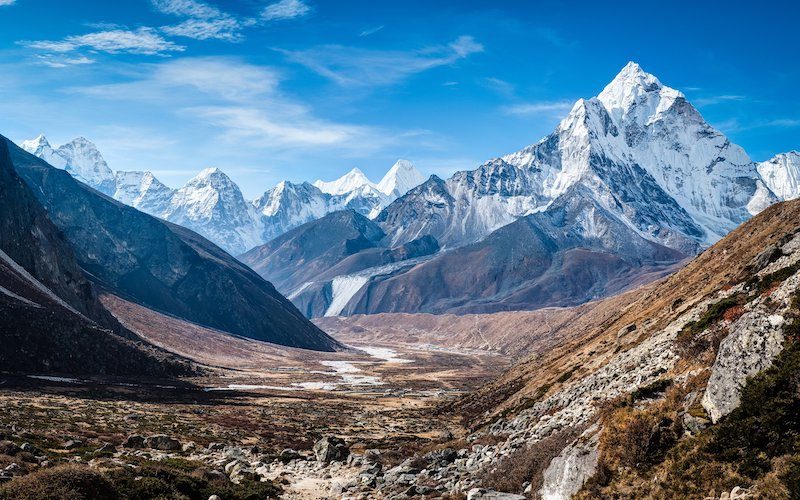 Could we finally see K2 summited in winter?
Despite the risks, four teams have gathered at the foot of K2 and are preparing for their own summit bids. So, what's the story so far?
Record-breaking climber Nims Purja, famous for climbing all 14 of the world's 8,000m-plus peaks in just under seven months, arrived at base camp recently along with his team made up of Nepali and Sherpa climbers. They immediately leapt into action, fixing ropes and acclimatising at some of the higher camps on the mountain, almost reaching Camp Three (climbers traditionally set up four camps on the mountain) alongside Mingma Gyalje Sherpa and his small team.
Mingma and his team of Sherpas arrived earlier than Nims, and had already been working at fixing ropes between the higher camps on the mountain. While the two teams are separate, there's little room for competition on K2, and it's great to see the two teams working closely together. Follow their progress yourselves on Nims' Facebook and Instagram and Mingma's Facebook page.
Also on the mountain is Icelandic mountaineer John Snorri, who is accompanied by the father and son pairing of Muhammad Ali Sadpara and Sajid Ali. They've been at base camp longer than any of the other teams, and have been carrying out their own rope fixing and acclimatisation rotations in recent weeks. Follow John on Facebook for his updates.
Finally, it seems most members of the large Seven Summits Trek commercial expedition, numbering almost 60, are now at base camp. Some of its members have already begun their own acclimatisation rotations to the higher camps, while sherpas from the expedition have been attempting to extend the route of fixed ropes put in place by other teams, with limited success.
With reports of rockfall, freezing temperatures resulting in frostbite, and days of strong, hurricane-force winds, it's clear that anyone hoping to make history on K2 this winter will have to earn it the hard way.
Keep an eye on our weekly newsletters for regular updates on news from K2.
Read our interview with Nims in issue 149 of Wired For Adventure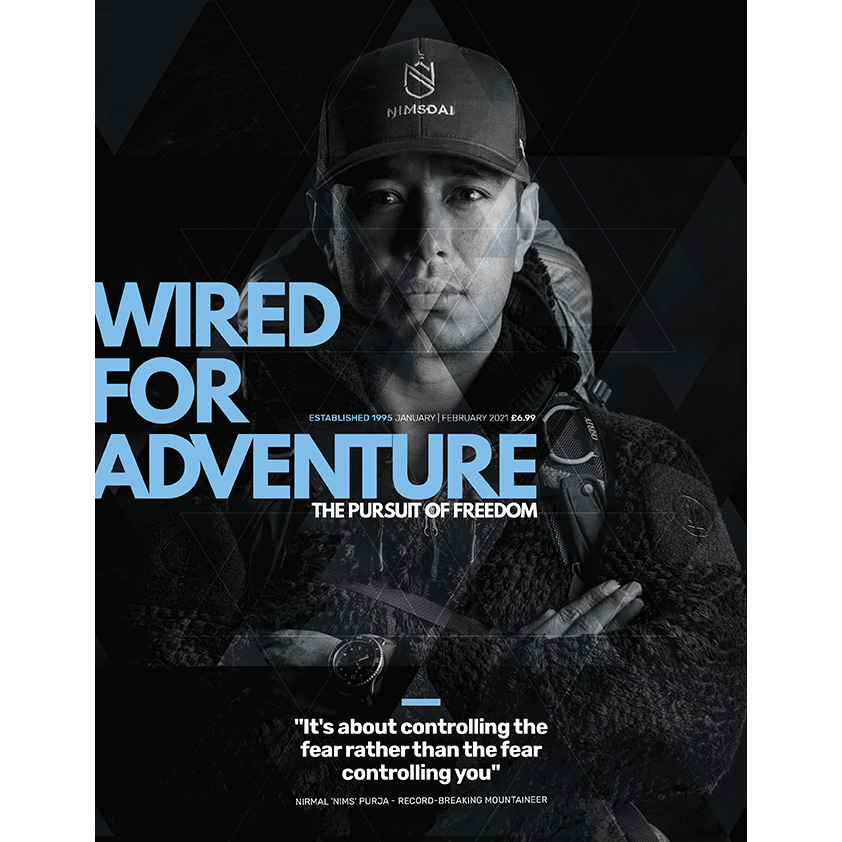 Ahead of his attempt at summiting K2 in winter we caught up with Nims to discuss his record-breaking climb of all 14 of the world's 8,000m+ peaks, dubbed 'Project Possible', and his plans for climbing K2.
Read all about it in the latest issue of WFA which you can buy HERE.