Everyone's heard of the Grand Canyon, with its bands of layered red rocks, large eroded walls, and striking lookout spots perfect for watching sunrises and sunsets. In fact, this Arizonian landmark is considered to be one of the Wonders of the World due to its incredible, picturesque beauty, and intense, yet alien, creation.
We're certain experiencing the Grand Canyon is scribbled somewhere on your bucket list, and with the help of cancer support organisation Macmillan, you'll be able to tick it off very, very soon. All you have to do is sign up, sponsor your travels, and raise money for the charity. Simple, right?
Then, you'll be transported through intense landscapes with incredible rustic colours, witness mind-blowing rock formations, all while discovering creeks and iridescent waterfalls perfect for a cooling-down dip. Your excursion will then end in style, as you celebrate your success in the energetic city of Las Vegas.
Need more persuading? Well, these photos will do the trick.
1. Find yourself overlooking the great Grand Canyon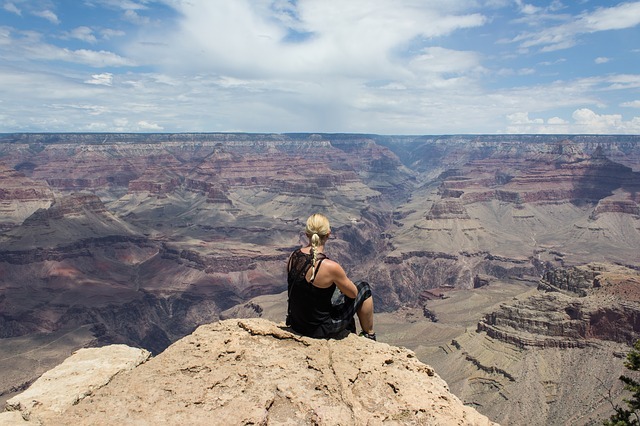 Photo: BKD
2. Discover the unknown waterfalls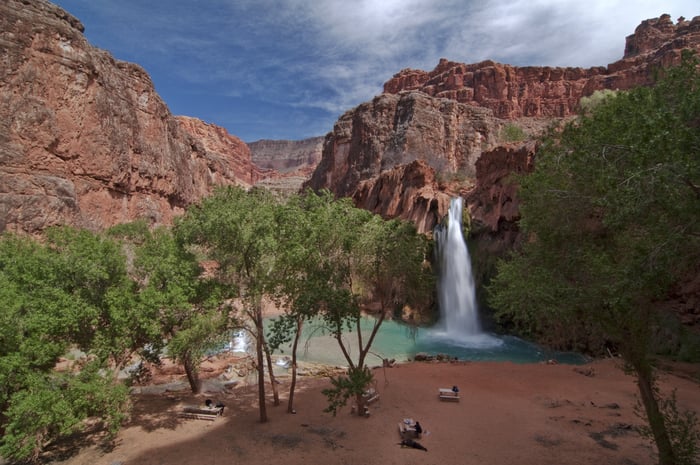 3. Experience the infamous Grand Canyon sunsets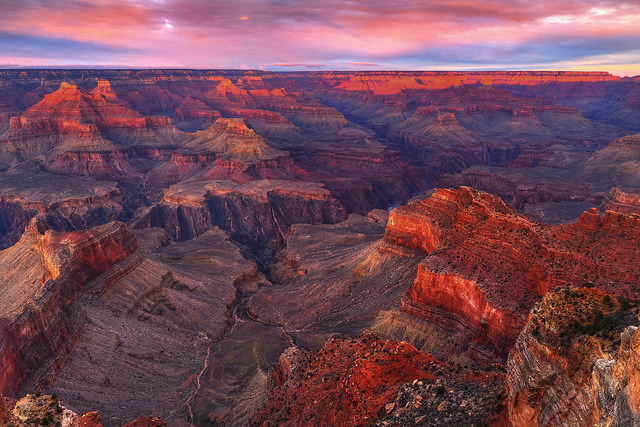 Photo: Joe Jlang
4. And explore the lesser known 'Blue Hour'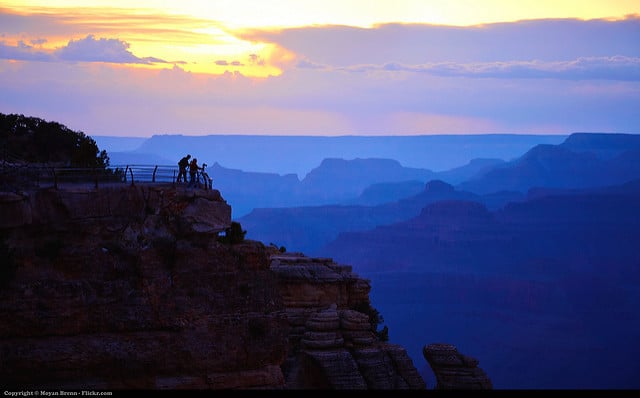 Photo: Moyan Brenn
5. Cool down by dipping into idyllic waterfalls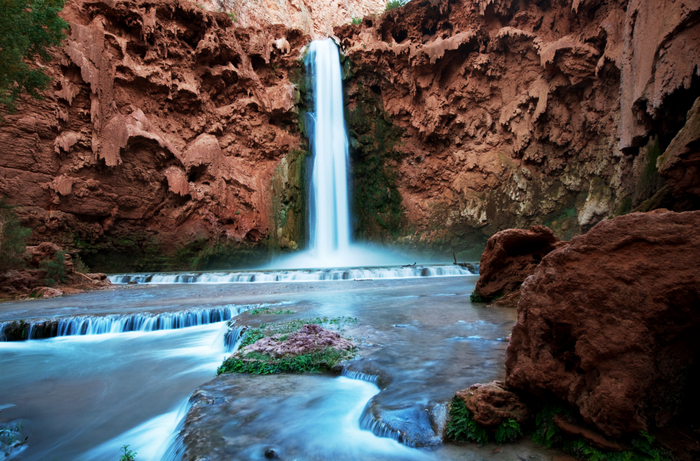 6. Hike throughout the maze of red rock formations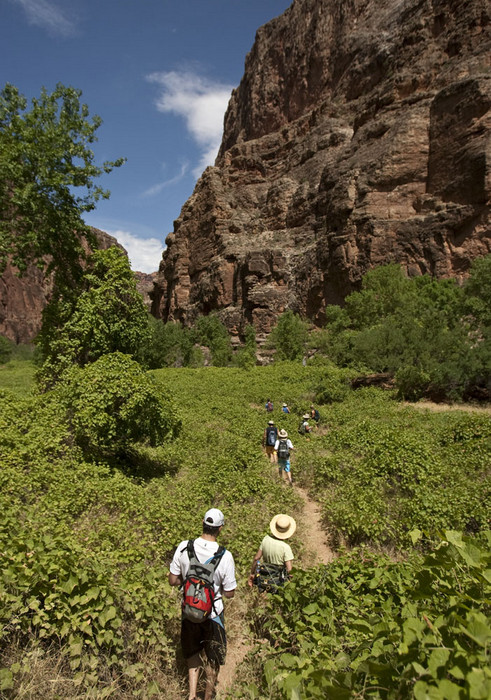 7. Feel like you're on another planet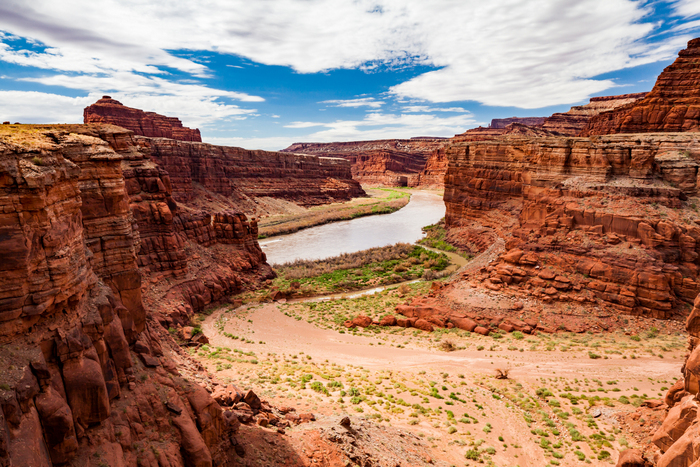 8. And most importantly, take that perfect picture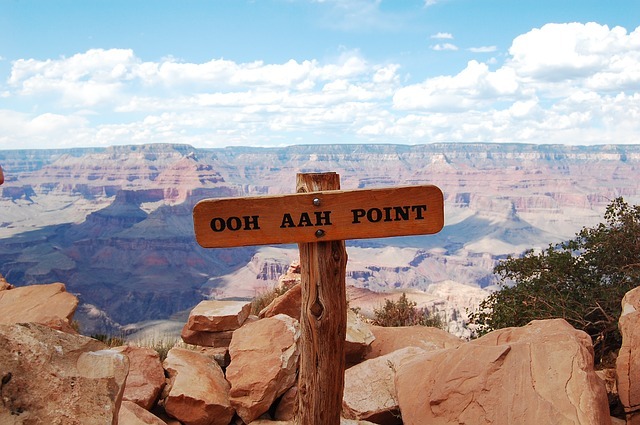 Photo: Danielbircher
If you've found yourself persuaded and wanting to explore the depths of the Grand Canyon, dunk in waterfalls, and relax in Las Vegas, head to the Macmillan website to sign up. It's safe to say, you won't regret it, and you'll have memories that'll last you a lifetime.
Intro photo: Jason Thompson