Take your time on Menorca and get to know the island the way the locals do: on foot. Pathways, stony tracks and shady trails outnumber roads several times over so if you really want to get to know the island, you'll have to leave the car behind.
Walking's a pleasure, not a chore, in Menorca, which is why islanders are the first to set off for a stroll. Whether it be a bare-foot saunter along a stretch of sand or a walking-boot trek across extensive farmland, there's something for everyone, whatever their level of fitness or the length of their legs. And a fresh sea breeze is never too far away to help you keep your cool in summer months.
Menorca's never in much of a hurry, and it's even less so when you discover the island on foot. Putting one foot in front of another, walkers trace the criss-cross patterns of dry stone walls, or worn trails made by feisty goats, or impossibly narrow tracks leading to isolated farm houses. The island waits for you, changing only as the seasons oblige. But that's part of the luxury of being a Unesco Biosphere Reserve.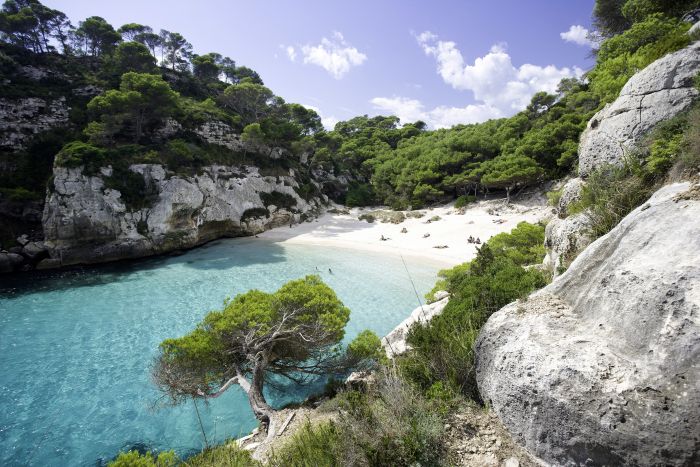 Sometimes it's easier to get to know a place if you take things slowly. Any faster than walking pace, and you'll miss the endless details Menorca has to charm her visitors. Strolling along winding country lanes, wild flowers poke out of impossible gaps in rocks to brighten the landscape. Lazy cattle peer in your direction as you walk past. And if you walk in the right place at the right time of year, you might even be able to spot edible wild mushrooms, or spindly asparagus, or camomile not too far from your path.
Walkers are often drawn to the Cam' de Cavalls, a 20 stage perimeter path that hugs Menorca's coastline taking in lighthouses, fishing villages, cliffs, farmland and woodland along its 185km trail. But there is much to be found inland too. Ancient paths, such the Cam' Reial it dates back to Medieval times steer walkers to the depths of the Algendar gorge; the more modern Cam' d'en Kane (although it's actually over 200 years old) weaves its way through the heart of the island; while other paths lead up to some of Menorca's less-known treasures, such as the Roman path that climbs up to the ruins of Arab castle Santa Agueda. Other routes end at abandoned sandstone quarries Ð now the realm of nesting birds, painters and young trees and wherever you walk, you're not far from the remains of a prehistoric settlement.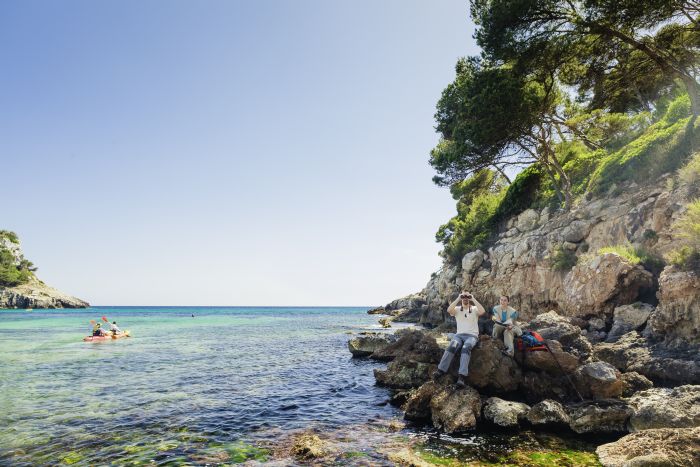 While some walk to find things, others prefer to walk to disconnect from their surroundings. And Menorca lets you do that too, with labyrinths of paths and tracks that take you away from it all only to surprise you by emerging at a village, bay or ruin.
It doesn't matter how many times Menorcan paths have been walked upon. You'll always feel as though you're the first person to tread on them.