Wired for Adventure
Wired For Adventure Volume 17 – Mountain Edition
£9.99
"If you can marry adventure with a purpose-driven mission, this is the cocktail for an adventurous life well lived."
– Elia Saikaly, Adventurer and WFA Volume 17 Cover Star
Welcome to the Volume 17 of Wired For Adventure, The Mountain Adventures Edition.
Scroll down to find out what's inside, or click 'Add to Basket' to get your copy today for £9.99 with free UK postage.
Description
Introducing Wired For Adventure Volume 17: Mountain Edition
Head into the mountains with the latest volume of Wired For Adventure magazine. This issue is packed with awe-inspiring stories, captivating interviews, and jaw-dropping destinations designed to satisfy your thirst for adventure.
What's inside the latest edition of Wired for Adventure?
In the world of high-altitude mountaineering, trying to get the perfect shot can be a matter of life and death. In this captivating interview, Bryn Davies speaks to Elia Saikaly, the award-winning adventure filmmaker to discover more about his life in the death zone. Elia speaks candidly about his mountain adventures, giving a glimpse into what it takes to survive in extreme environments, while also speaking about the tragedies he's dealt with along the way, including the doomed and tragic winter K2 ascents of John Snorri and Ali Sadpara.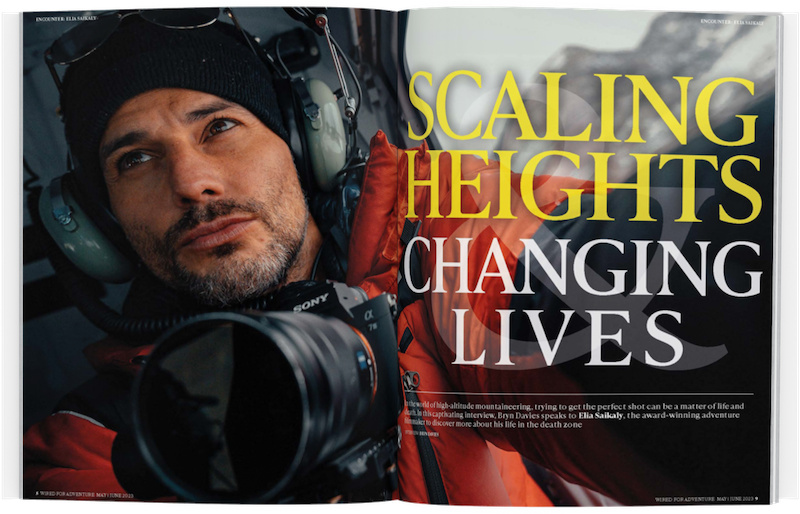 Also in WFA Volume 17…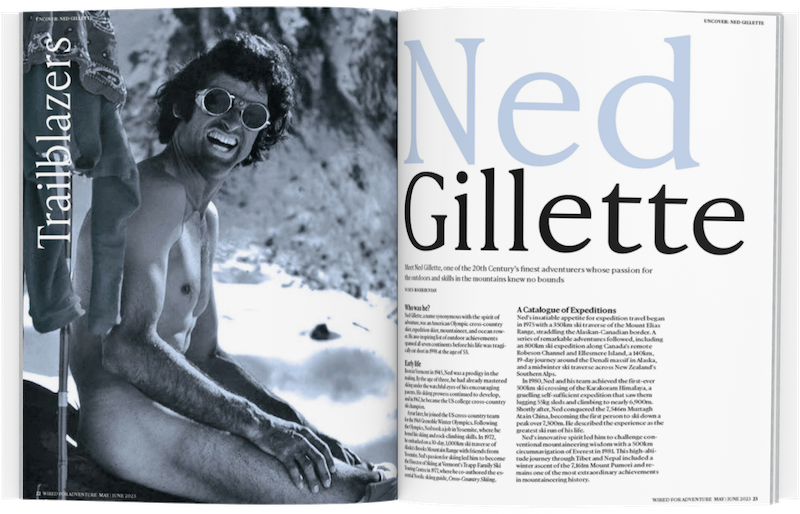 Interview: Meet Elia Saikaly, the award-winning high-altitude filmmaker
Trailblazers: Discover the amazing story of a mountaineering legend, Ned Gillette
Get to know Tom Langhorn, AKA Fandabi Dozi
Mountain Gems: Get the lowdown on the best 'unknown' mountain hikes in the world
Hear how Rebecca Coles is inspiring the next generation of female mountaineers
Switzerland: the idyllic mountain town of Leukerbad
Night photography: Paul Caddy heads into the mountains of Wales to capture the perfect night's sky
The land of 10,000 lakes: Discover why Minnesota should be on your adventure bucket list
Malts: Year-round sun and endless adventure
The New Bike 5: The remarkable story of redefining 'The Big 5' of wildlife
Colorado: Ever wanted to try burro racing in the Rocky Mountains? You will now…
On test: Camping Stoves
Get Wired For Adventure Volume 17 today for just £9.99 and enjoy FREE UK delivery.