Fancy a charity challenge for 2016? Trailwalker is an awesome annual charity challenge that will test you and your team both mentally and physically.
Taking on 100km (62 miles) across the South Downs Way in 30 hours or less is the aim of the challenge and the experience of a lifetime.
Organised with the Queen's Gurkha Signals and raising money for Oxfam and The Gurkha Welfare Trust, this event is a unique opportunity to push yourself to the limit across some truly remarkable scenery.
This year's Trailwalker takes place on 22-24 July and will be attended by 500 teams of 4. There are nine checkpoints along the route. Starting at Queen Elizabeth Country Park and finishing at Brighton Racecourse, participants pass major landmarks including Harting Down, Bignor Hill, River Arun in Arundel, Chanctonbury Ring, Devil's Dyke, Ditchling Beacon, and get to witness the stunning English countryside in the summer.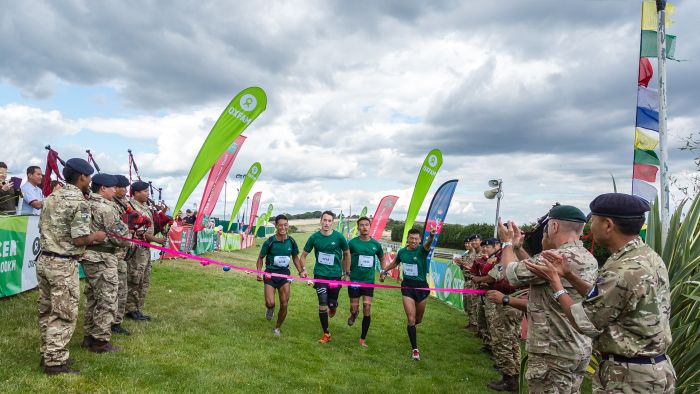 Photo: Brendan Foster Photography
Participants will also enjoy awesome views of the South Downs National Park. As the course follows the South Downs Way footpath the majority of the way, the route takes you to the top of the Downs to see inland on your left and glimpse the coast on your right. Walking towards the coast as you cross the finish line is both a unique and very special experience.
One past participant of Trailwalker described the challenge as the hardest thing they have ever done. "It exceeded all expectations. It was an amazing experience that I will never forget. The mental and physical challenge you face is extreme but the feeling of pride and accomplishment you get when you finish is indescribable!"
The route and facilities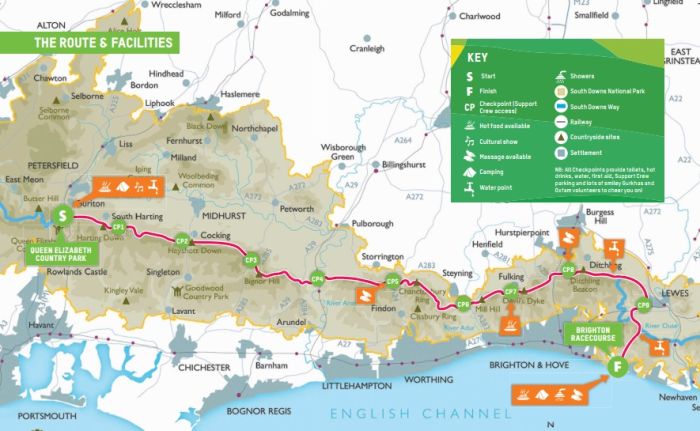 For more information about  Trailwalker 2016 visit www.oxfam.org.uk/trailwalker/the-challenge, head to the Twitter feed or pop onto the Facebook page. To sign up for the event go to www.oxfam.org.uk/trailwalker/sign-up and enter 'Adventure' for £10 off the entry fee.
Intro photo: Brendan Foster Photography