Whether you're using it to make a glorious cup of coffee in the morning or cooking up a storm at the most perfect wild camping location, having a decent stove is essential. It needs to be light enough to carry across mountains, effective enough for you to get your caffeine fix quickly and stable enough that your expertly prepared pasta doesn't end up tumbling down the mountain.
The great news is that we've teamed up with Jetboil to offer you the chance to win a cooking bundle worth £140. The bundle includes the brand-new Jetboil MightyMo (£60) and the 1.5 litre Flux Ring Cooking Pot, ensuring you can whip up a storm no matter where you are. And as Jetboil says, "It's all about cooking to perfection, NOT burning beyond recognition."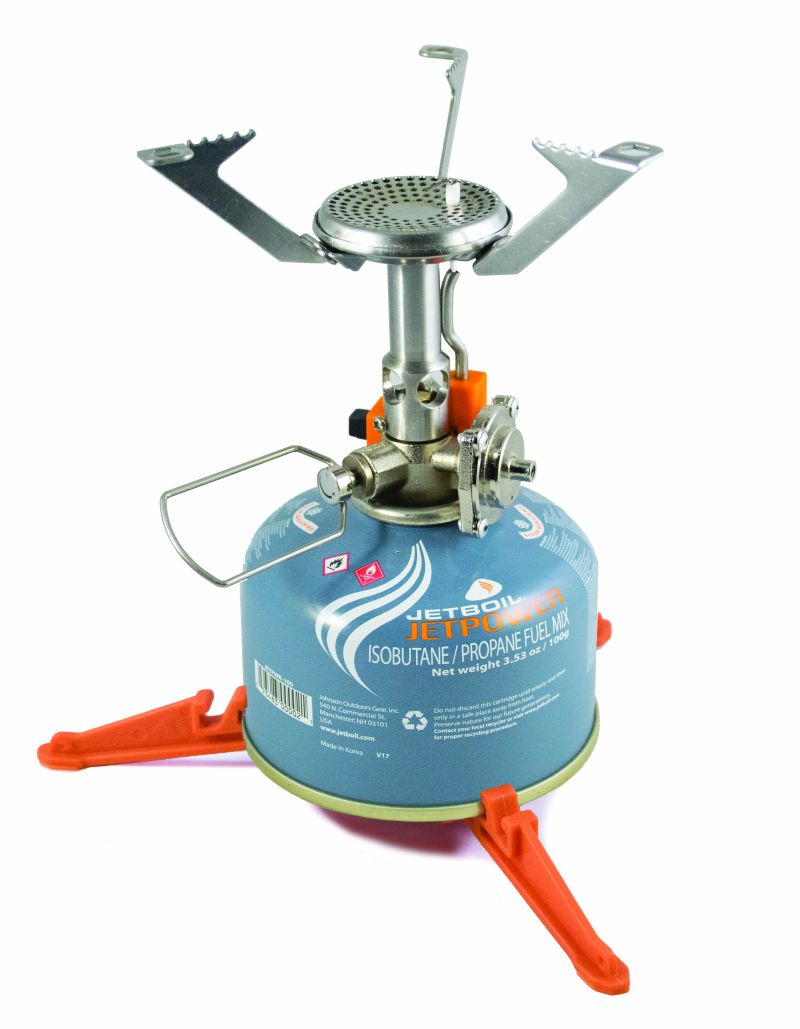 The MightyMo is an ultra-stowable, single burner stove that weighs in at an impressive 95g, so it's perfect for multi-day adventures and those wild camping excursions. It features a mighty 10,000BTU/h burner which allows you to boil one litre of water in only three minutes. Sounds pretty fierce, right? Well, don't worry, the stove is also said to offer impeccable simmer control so you won't have to worry about burning your evening feast. The MightyMo features a push-button igniter for ease of use and can perform consistently down to -6C.
Pair the MightyMo with the 1.5L Flux Ring Cooking Pot and you've got an awesome set up to cook for yourself and a couple of friends. The pot has a wide-open form factor which means it's easier to simmer, while folding wire handles and an insulating cosy ensure safe and easy handling. The plastic base cover of this versatile cooking pot can even be used as a serving plate or bowl.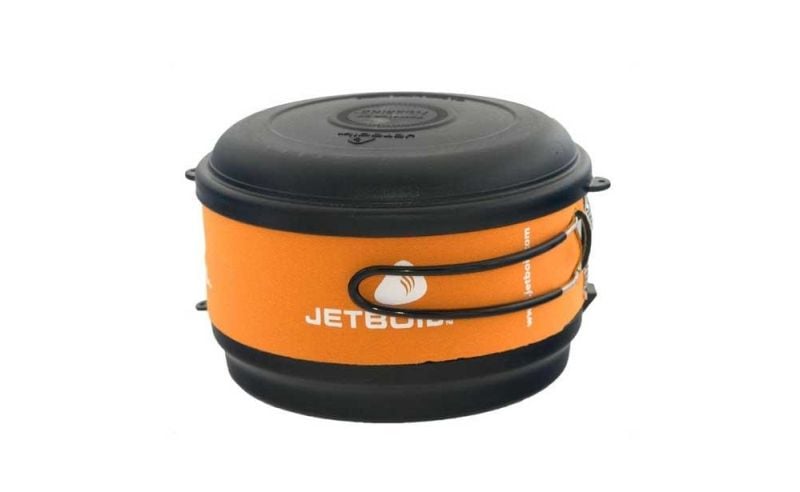 How to enter
To be in with a chance of winning the Jetboil system, answer the question below:
This competition is now closed.
Send your answer to [email protected] in an email entitled "Jetboil Competition" to be in with a chance of winning.
Terms and conditions
Prize is non-refundable, non-transferable and there are no cash equivalents. The competition will close at 23:59 on Monday 4th September and entries after this date will not be counted. The winner of the competition will be contacted within a week after the close date.
If you would not like to receive any further emails from Wired For Adventure or Jetboil, please include the phrase "no future emails" in your entry.
Intro photo: Dino Reichmuth