Secreted away in the mid-North Atlantic, 900 miles off the coast of Portugal, you'll find the Azores, along with some of the most spectacular island scenery you could ever wish for. Picture sweeping coastlines, cerulean seas, deep green forests, and vast, endless skies.
Although separate from the mainland, the Azores is still very much part of Portugal in respect of its language, cuisine, and architecture, yet each of the nine unspoilt islands that make up the archipelago has a personality all of its own and a heritage unique to the islands' culture. Whether it's a chilled-out break, an action-packed trip, or a bit of both you're after, the Azores has it all in this island-hopping paradise.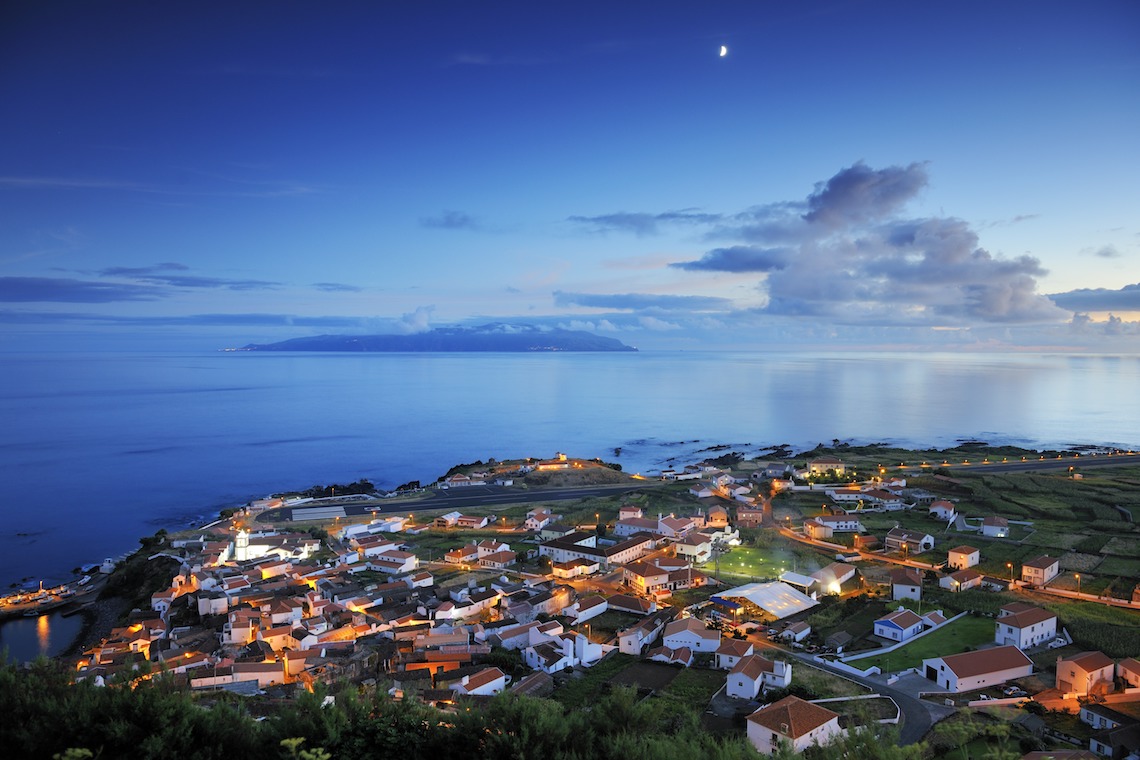 Explore
The Azores boasts a landscape ripe for exploration. Here, lava fields, crater lakes, and geothermic pools jostle with lush vegetation, secret coves, and hidden waterfalls. The islands of Flores, Sao Miguel, and Pico are particularly noted for their diverse plant life and beath-taking vistas, which reward hikers and bikers as they uncover the numerous trails.
Pico is especially popular among adventure-seekers owing to its eponymous volcano, Ponta do Pico, which at 2,351m is the highest point in Portugal. The views from its summit are simply stunning. Aim to climb during the summer months to ensure a clear view from the top.
If it's water sports you're after, you'll be spoilt for choice with a variety of diving, surfing, and sailing activities all on offer in these temperate seas.
The islands are especially famed for their underwater flora and fauna, owing to their location and the Gulf Stream, and the network of subaqueous caves in and around the coastal regions, a product of lava flowing into the sea. Rosais Reef, three miles off the coast of São Jorge island, is one of the best and most accessible places to dive if you want a wide variety of marine life.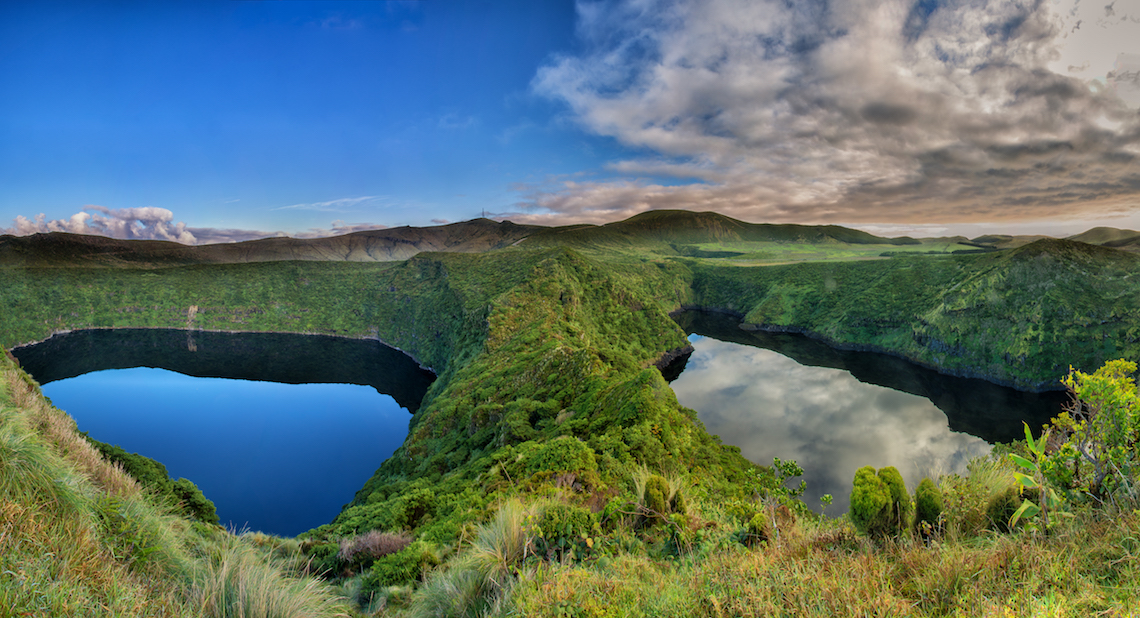 Experience
The Azores has a rich and colourful history spanning five centuries of culture and tradition. The islands have strong maritime links dating back to the 15th and 16th Century when they were a major port of call for ships travelling from Africa and the Indies.
Angra do Heroismo on the island of Terceira is perhaps the best example of the Azores' Renaissance history, where beautiful buildings from this period can still be seen in all their glory.
Sao Miguel, the largest of the nine islands, is the place for luxury stays, soaking up some culture, and sampling some of the region's best fine dining; it also has some of the best views across the North Atlantic.
Azorean hospitality is second to none, and there's a variety of accommodation on the islands to suit all tastes and budgets, from traditional ranch-style B&Bs to contemporary hotels. Thanks to its blending of traditional and modern cooking styles, the Azores brings an eclectic culinary mix to the table when it comes to dinning out.
Expect lots of rustic slow-cooked stews and delicately flavoured seafood, all lovingly prepared with fresh local ingredients. Be sure to sample the island's famous dairy produce, too.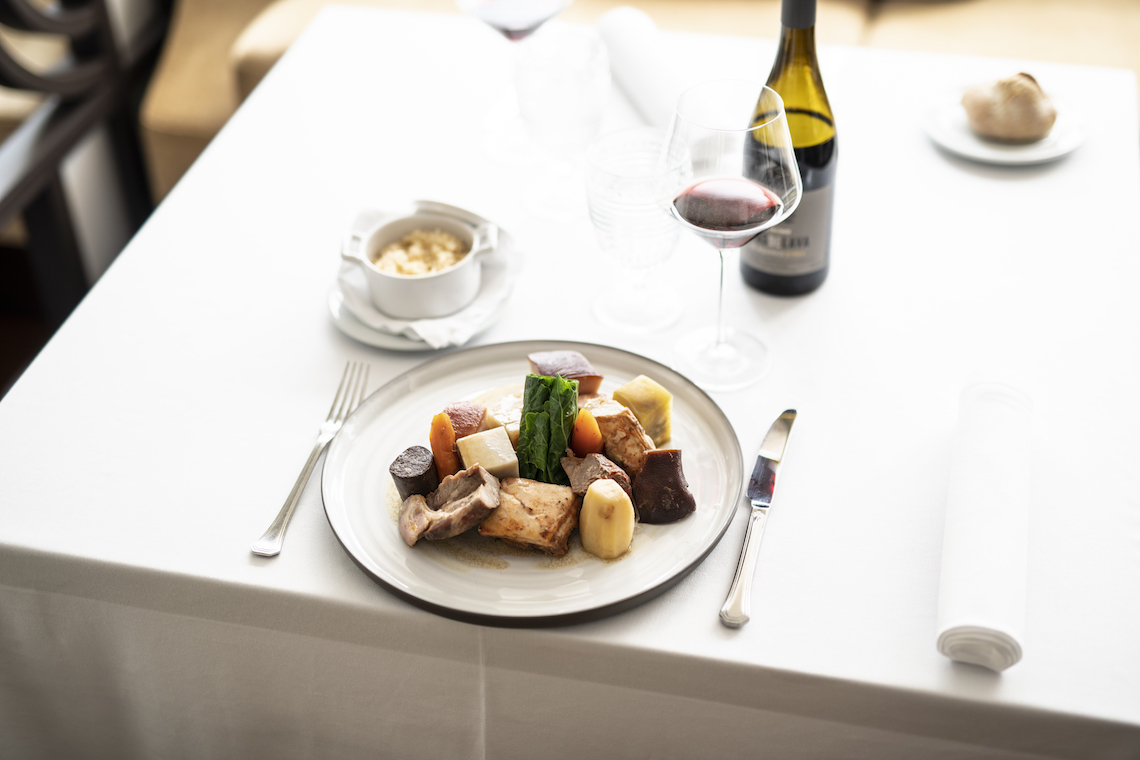 Relax
Allowing yourself time and space to exercise a little self-care is probably one of the most important things any of us can do right now. What better way to achieve peace of mind and solitude than seeking out your very own slice of paradise?
There are so many secret beaches, hidden pools, secluded walks and winding trails to discover on the Azores, that you'll feel like you've stumbled upon your own private island. The natural bathing pools on Pico's coastline provide the perfect spot for an invigorating dip while the hills of Sao Miguel are ideal for quiet contemplation.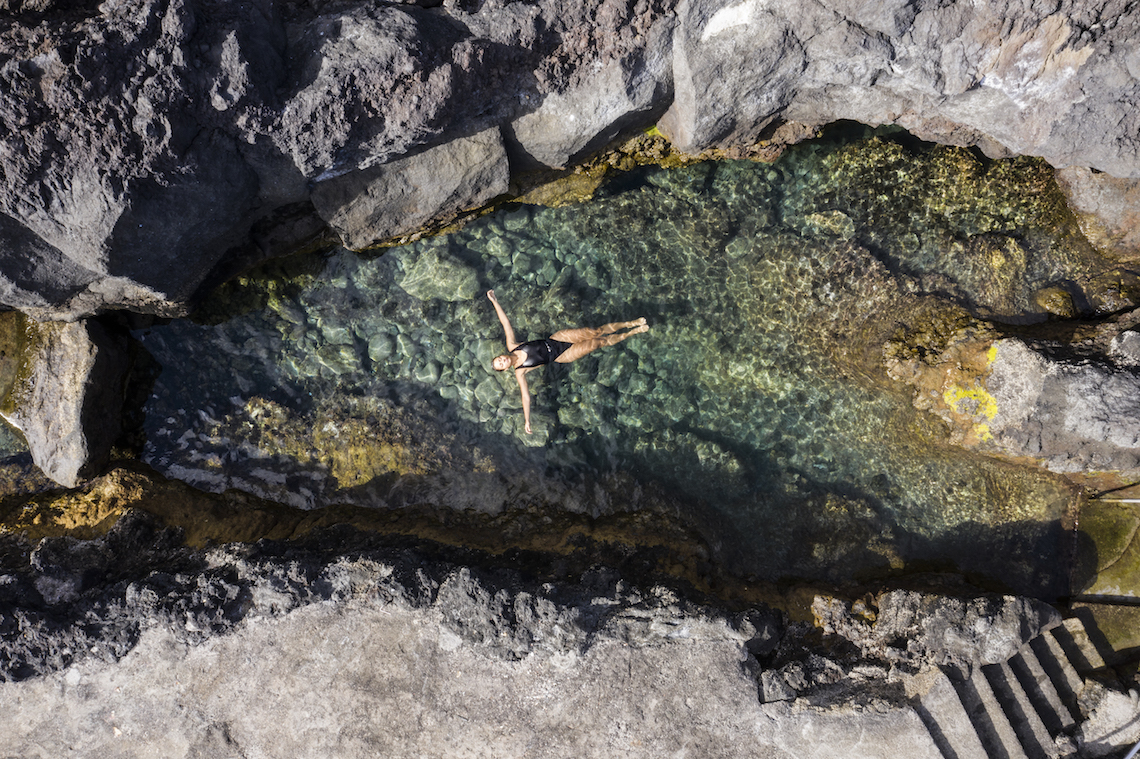 For more information about planning your trip to the Azores, head HERE.