Ned Gillette, a name synonymous with the spirit of adventure, was an American Olympic cross-country skier, expedition skier, mountaineer, and ocean rower. His awe-inspiring list of outdoor achievements spanned all seven continents before his life was tragically cut short in 1998.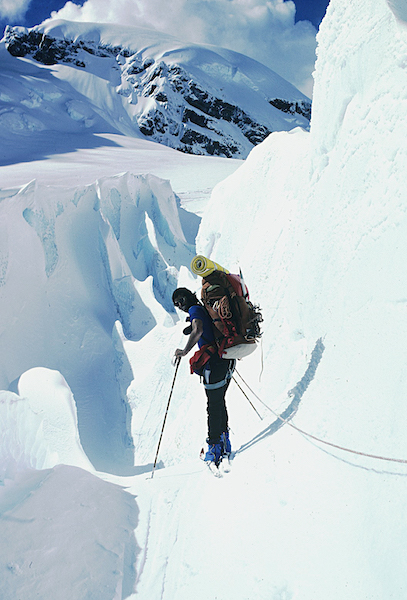 Early Life
Born in Vermont in 1945, Ned was a prodigy in the making. By age three, he had already mastered skiing under the watchful eyes of his encouraging parents. His skiing prowess continued to develop, and in 1967, he became the US college cross-country ski champion.
A year later, he joined the US cross-country team for the 1968 Grenoble Winter Olympics. Following the Olympics, Ned took a job in Yosemite, where he honed his skiing and rock-climbing skills. In 1972, he embarked on a 30-day, 1000km ski traverse of Alaska's Brooks Mountain Range with friends from Yosemite. Ned's passion for skiing led him to become the Director of Skiing at Vermont's Trapp Family Ski Touring Centre in 1977, where he co-authored the essential Nordic skiing guide, Cross-Country Skiing.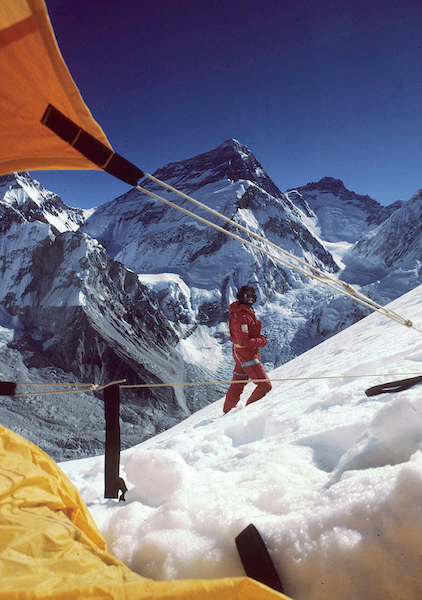 A Catalogue of Expeditions
Ned's insatiable appetite for expedition travel began in 1975 with a 350km ski traverse of the Mount Elias Range, straddling the Alaskan-Canadian border. A series of remarkable adventures followed, including an 800km ski expedition along Canada's remote Robeson Channel and Ellesmere Island, a 140km, 19-day journey around the Denali massif in Alaska, and a midwinter ski traverse across New Zealand's Southern Alps.
In 1980, Ned and his team achieved the first-ever 500km ski crossing of the Karakoram Himalaya, a gruelling self-sufficient expedition that saw them lugging 55kg sleds and climbing to nearly 6,900m. Shortly thereafter, Ned conquered the 7,546m Muztagh Ata in China, becoming the first person to ski down a peak over 7,500m. He described the experience as the greatest ski run of his life.
Ned's innovative spirit led him to challenge conventional mountaineering wisdom with a 500km circumnavigation of Everest in 1981. This high-altitude journey through Tibet and Nepal included a winter ascent of the 7,161m Mount Pumori and remains one of the most extraordinary achievements in mountaineering history.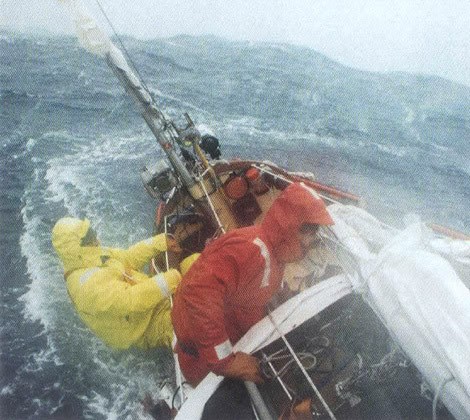 Ned's Last Expeditions
In 1984, Ned continued his trailblazing pursuits by becoming the first person to telemark ski down South America's highest peak, Aconcagua. This accomplishment inspired him to tackle the remaining continents' unique skiing opportunities. His subsequent adventures included crossing the Ruwenzori Mountains in East Africa, rowing across the treacherous Drake Channel to Antarctica, and completing a daring 8,000km journey along the ancient Silk Road by camel caravan.
After marrying former Olympic skier Suzy Paterson in 1990, the couple embarked on a series of breath-taking expeditions together, including the unauthorized ascent of Tibet's 7,728m Gurla Mandhatu and then of Mount Everest. Their shared passion for adventure led them to explore remote regions around the globe, from South America and Central Asia to North Africa.
Tragically, in 1998, Ned's life was cut short during a violent robbery attempt while he and Suzy were undertaking an ambitious circumnavigation of the Nanga Parbat massif in the Himalayas. Their decision to travel without guides or porters to minimize contact with others unwittingly placed them in a dangerous region infiltrated by the Mujahideen.
As they slept, two gunmen opened fire on their tent. Ned was fatally injured, while Suzy, despite being seriously wounded, was eventually rescued and survived the harrowing ordeal. The tragedy reverberated throughout the global community of skiing, expeditions, and outdoor enthusiasts.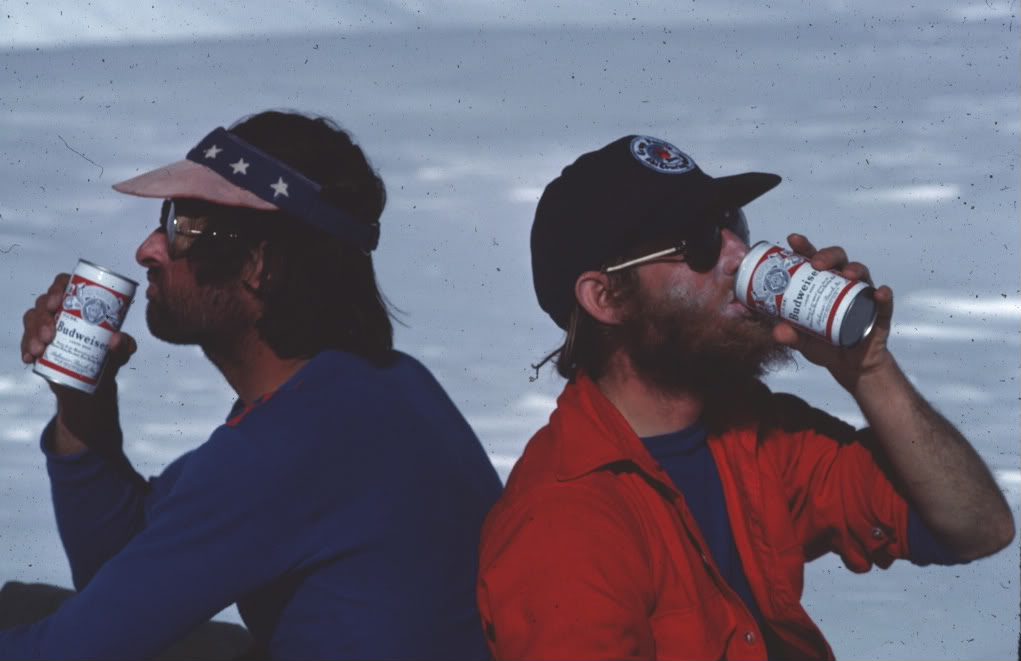 Legacy
Ned Gillette's extraordinary accomplishments in a range of outdoor pursuits have etched his name in the annals of adventure history. Over his 53 years, he pursued and conquered an astounding number of challenges across the world, on snow, in the mountains, and at sea. Described as belonging to the one-tenth-of-one percent of individuals who could climb, ski, and endure hardships like no other, Ned's passion, grit, and determination made him a legend.
Whether through skiing, climbing, or traversing the open ocean, Ned Gillette will forever be remembered as one of the greatest adventurers of the twentieth century. His remarkable journey serves as a testament to the indomitable human spirit and an inspiration to adventurers everywhere. As Suzy aptly states, their expeditions were "small, unencumbered, a man and woman out there in the wilds," reflecting the essence of Ned's adventurous soul.
Today, his story continues to captivate and inspire the hearts of adventure-seekers, aspiring mountaineers, and outdoor enthusiasts alike. Ned Gillette's life is a reminder that adventure is not merely about conquering the highest peaks or exploring the farthest corners of the earth, but about pushing the boundaries of one's limits and daring to embrace the unknown.
Read our full feature on Ned Gillette in Wired For Adventure Volume 17.