When we think of visiting the French Alps in winter, our minds are often drawn to that of skiing holidays. Skiing holidays are great, but the costs seem to rack up and spiral out of control, and sometimes, you just want to experience something a little bit different in the snow. Luckily, there are plenty of other adventure activity opportunities in the French Alps. Some are extreme and will give you that adrenaline buzz, whereas some will take the pace down and allow you to soak in all of the beauty that this magical landscape has to offer.
So, with that in mind, we've teamed up with winter activity experts Undiscovered Mountains, to take a look at the best activities on offer in the French Alps.
Epic ice climbing in the French Alps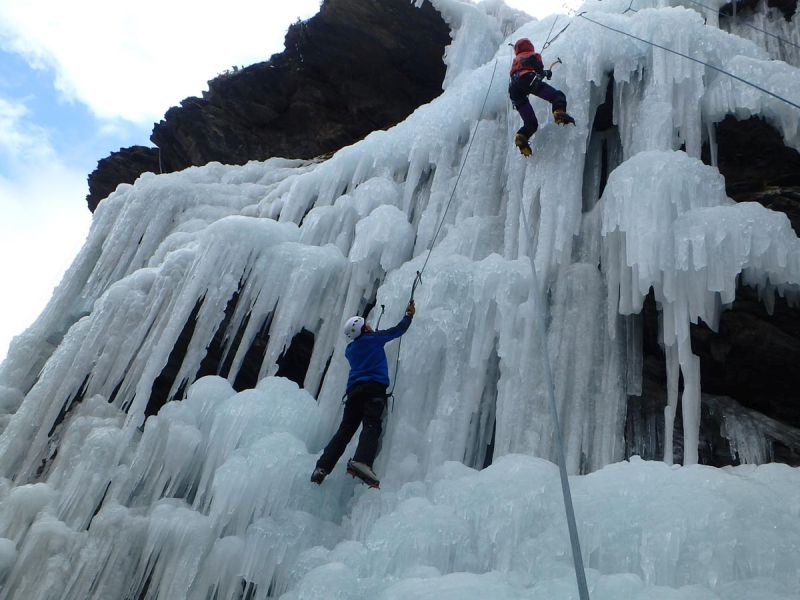 Gigantic frozen waterfalls are truly magical to set your sights on, and what better way to get up close and personal with these magnificent beauties than to traverse their icy formation by ice climbing. Armed with an ice axe and crampons, you'll be able to challenge your climbing skills and appreciate this winter world from new heights.
Build an igloo expedition in the French Alps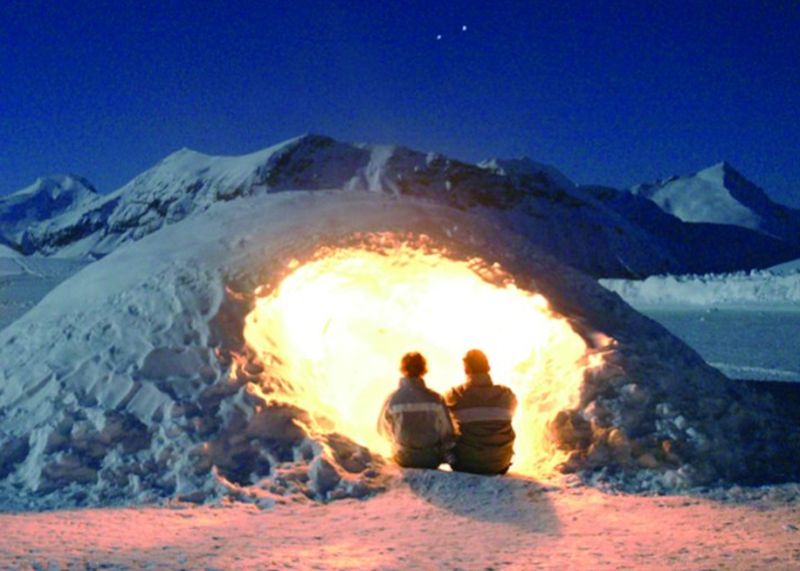 Is there anything that could please your inner child more than igloo building!? I think not! This is an overnight adventure like no other, you'll strap on your snowshoes and search for the perfect spot with your guide. Once you've found the right place you'll spend an afternoon learning how to construct the perfect igloo. You'll cook dinner together and eat before you snuggle down for the night in your sleeping bags in your very own hand-built igloo.
The giant Tyrolean zip-wire in the French Alps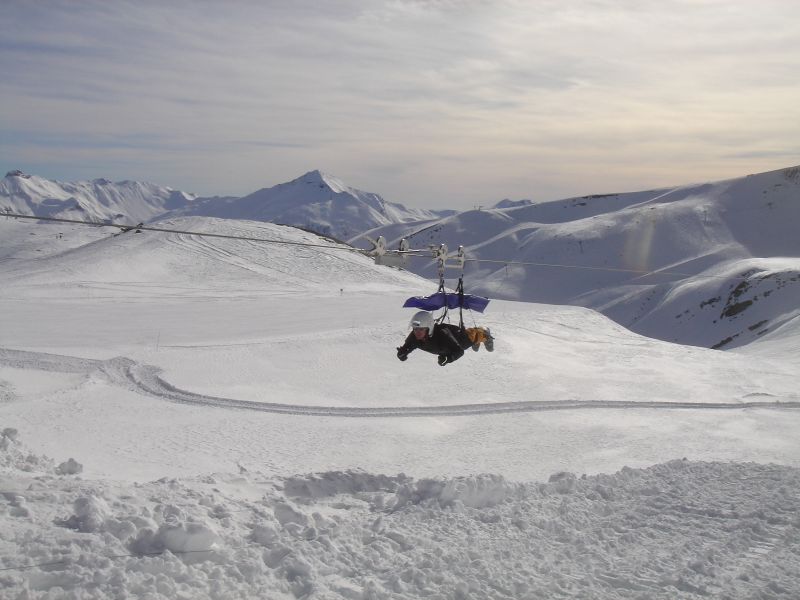 For the adrenaline junkies among us, situated in the ski resort of Orciéres in the southern French Alps, you'll find one of the longest and fastest zip-wires in the whole of Europe. This heart-pumping zip-wire will see you reach top speeds of 80mph! To fly over the French Alps and admire its beauty from a bird's eye prospective – now, that's one heck of a buzz.
Snowshoeing through the pristine wilderness of the French Alps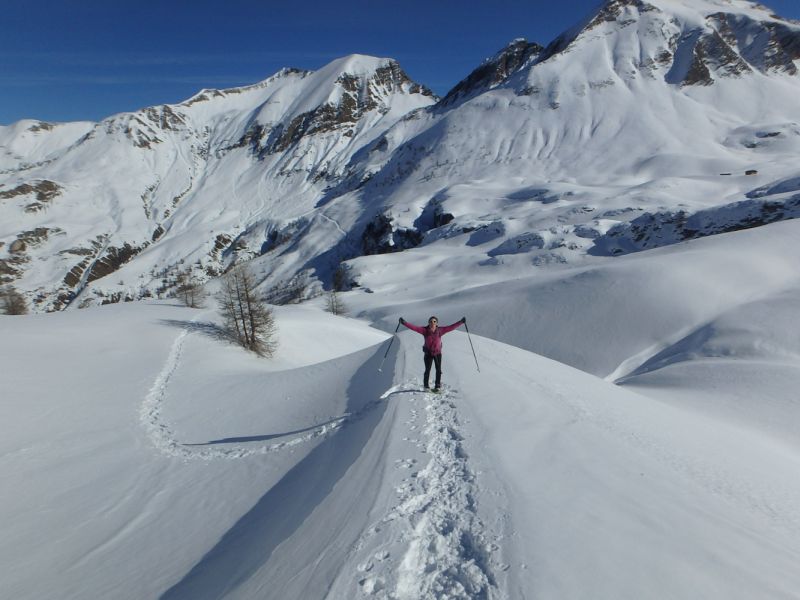 Away from the hustle and bustle of busy ski resorts, snowshoeing is a great way to explore the beauty of the French Alps by foot. You'll snowshoe through pristine winter scenery, hearing the crunch of fresh powdery snow beneath your feet and feel the warm glow of the sunlight that makes everything it touches glitter around you. A truly breathtaking scene.
Husky dog sledding in the French Alps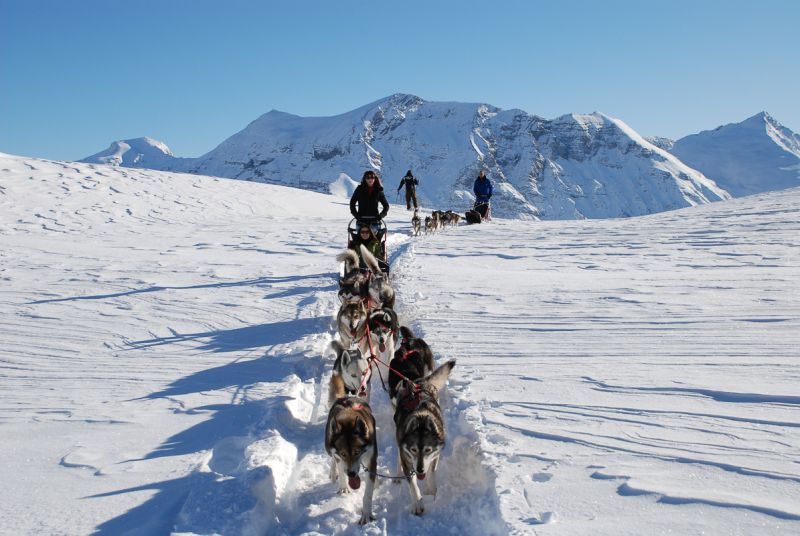 This a fantastic way to add a little extra fun into exploring the winter landscape of the French Alps. Firstly, you'll meet the huskies and help prepare them for the trip. Then, you'll race through the alpine wilderness with your team of furry friends and your guide will teach you how to give the huskies commands and how to drive the sled.
If you like the sound of these winter adventures and would like to find out more about them, then head over to the Undiscovered Mountains website.
Undiscovered Mountains is a holiday company which specialises in adventure activity holidays in the French Alps and look to open the doors to lesser known mountain ranges in the area. Not only do the team offer the incredible activities which are listed above, but they have many others to choose from. So whether you're an adrenaline junkie or someone who likes to keep the pace to a more relaxing level, you're sure to find something that suits you with Undiscovered Mountains.
Not only are they committed to picking the best activities and accommodation, but the company also prides itself on working to help protect and preserve these precious mountain ranges by supporting local conservation projects and choosing to work with local guides, companies and accommodation who share the same values.
To find out more about the company, head over to www.undiscoveredmountains.com.
Featured image: Sergii Gulenok