Many UK-based walkers tend to go through a similar journey in their adventure travel life. At first, the hills and mountains of Great Britain are our playground and they see us learn how to confidently get from A to B and increase our fitness to the point where we aren't out of breath for the entire route.
But, as we move from local hills to some of the UK's highest and most spectacular peaks, our addiction and enthusiasm for the mountains continues to sky rocket. Eventually, we start to set our sights on grander and more rewarding targets overseas while the likes of Everest Base Camp and Mount Kilimanjaro begin to look like extremely enticing options.
The issue here is that often, as the mountains become higher, they also become much more technical. But this isn't always the case and there are some very attractive high altitude trekking peaks out there that are just begging to be climbed. With that in mind, we teamed up with outdoor gear manufacturer Jack Wolfskin to seek out eight incredible high altitude trekking peaks that you need to add to your bucket list.

1. Mount Kilimanjaro – 5,895m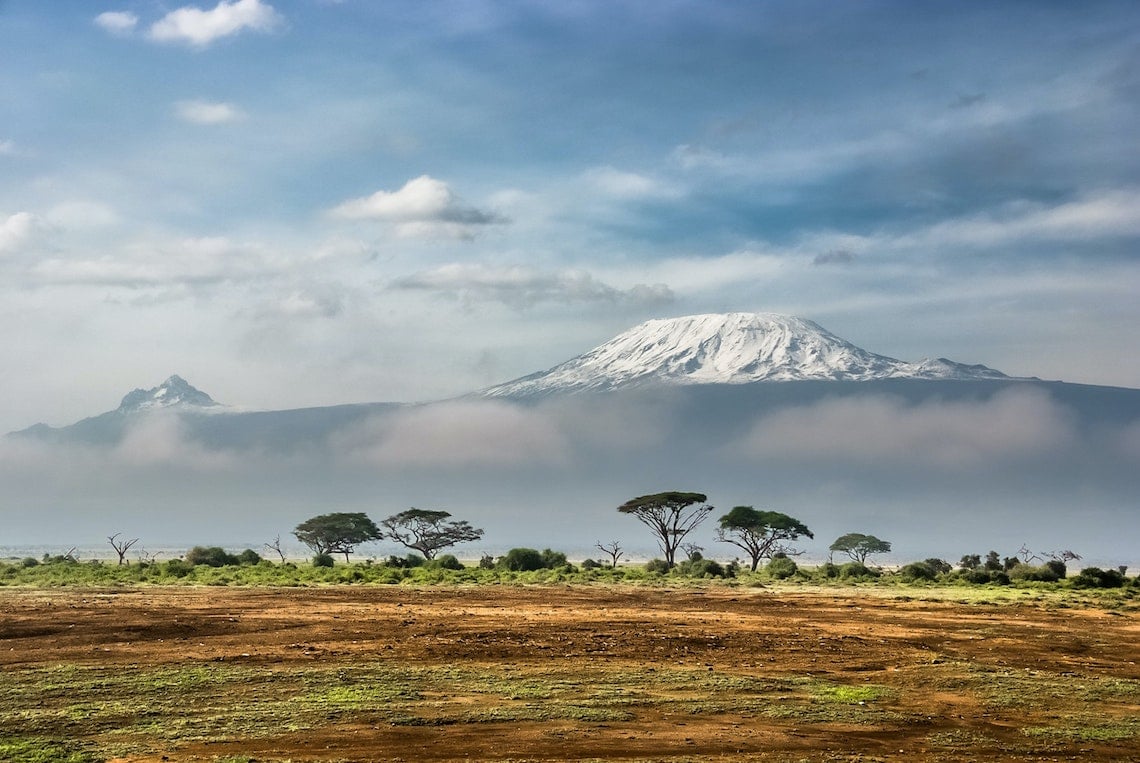 It's a popular one, but that doesn't mean it's any less worthwhile. Rising to a hefty 5,895m, Mount Kilimanjaro represents a physically challenging climb which is sure to test your fitness. At this height, altitude sickness also becomes a very distinct possibility.
The climb, which doesn't require any technical skills, takes climbers through a series of different climatic zones including forest, heather and desert. Upon reaching the top you will be treated to beautiful panoramic views stretching out below as well as the welcoming sight of the summit sign.
2. Stok Kangri – 6,153m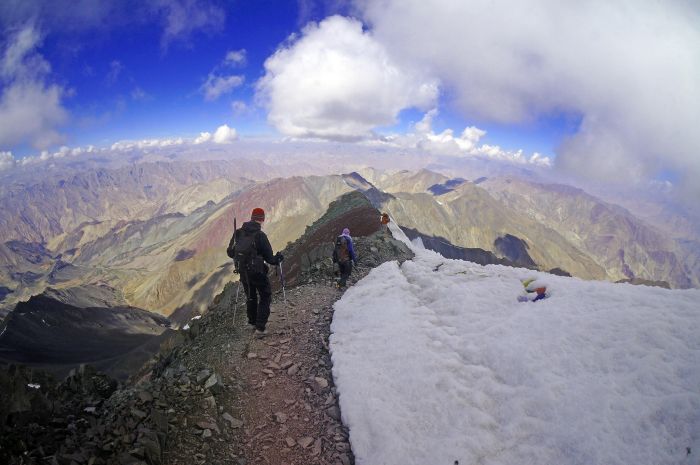 Photo: Jørn Eriksson
Located in northwest India, Stok Kangri is one of the highest trekking peaks in the world and it represents a great introduction to high-altitude mountaineering if that is the route you are planning to take. As with the other peaks in this list, it is non-technical, but that doesn't mean easy by any stretch of the imagination and acclimatisation is essential.
Reaching the summit also requires a tremendous amount of effort and summit days are known to last between 12-14 hours. Typically, you'll need to don crampons and an ice axe to make the climb, although the months of July and August all but the top of the peak can be snow-free. Once at the summit, a clear day will deliver astounding views as far as K2 and the mighty Karakoram.
3. Aconcagua – 6,959m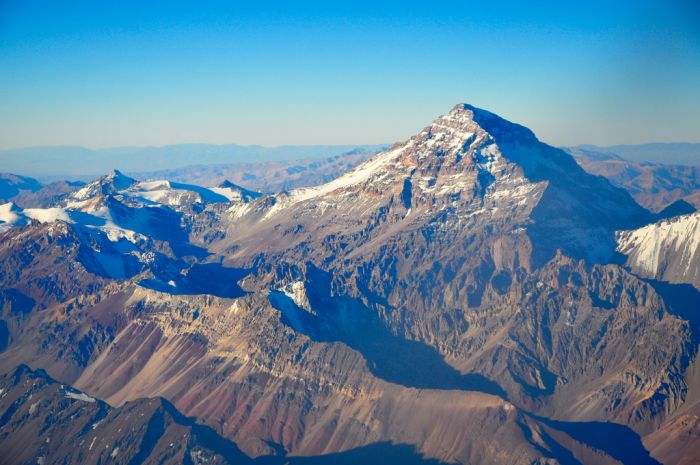 Photo: Jorge Díaz
When talking about high altitude trekking, Aconcagua is pretty much king of the lot. Rising to a mammoth 6,959m, it is certainly no easy undertaking and represents a substantial step up from the likes of Kilimanjaro, but my gosh is it worth it. When tackling the normal route in the north, it does not typically require the use of ropes, axes or pins.
The peak is the second highest of the Seven Summits and also boasts the accolade of being the highest mountain outside of the Himalayas – how good would that sound down the pub? It requires substantial training beforehand and rewards in kind with incredible views across the Andes. It's certainly not one you'd forget in a hurry.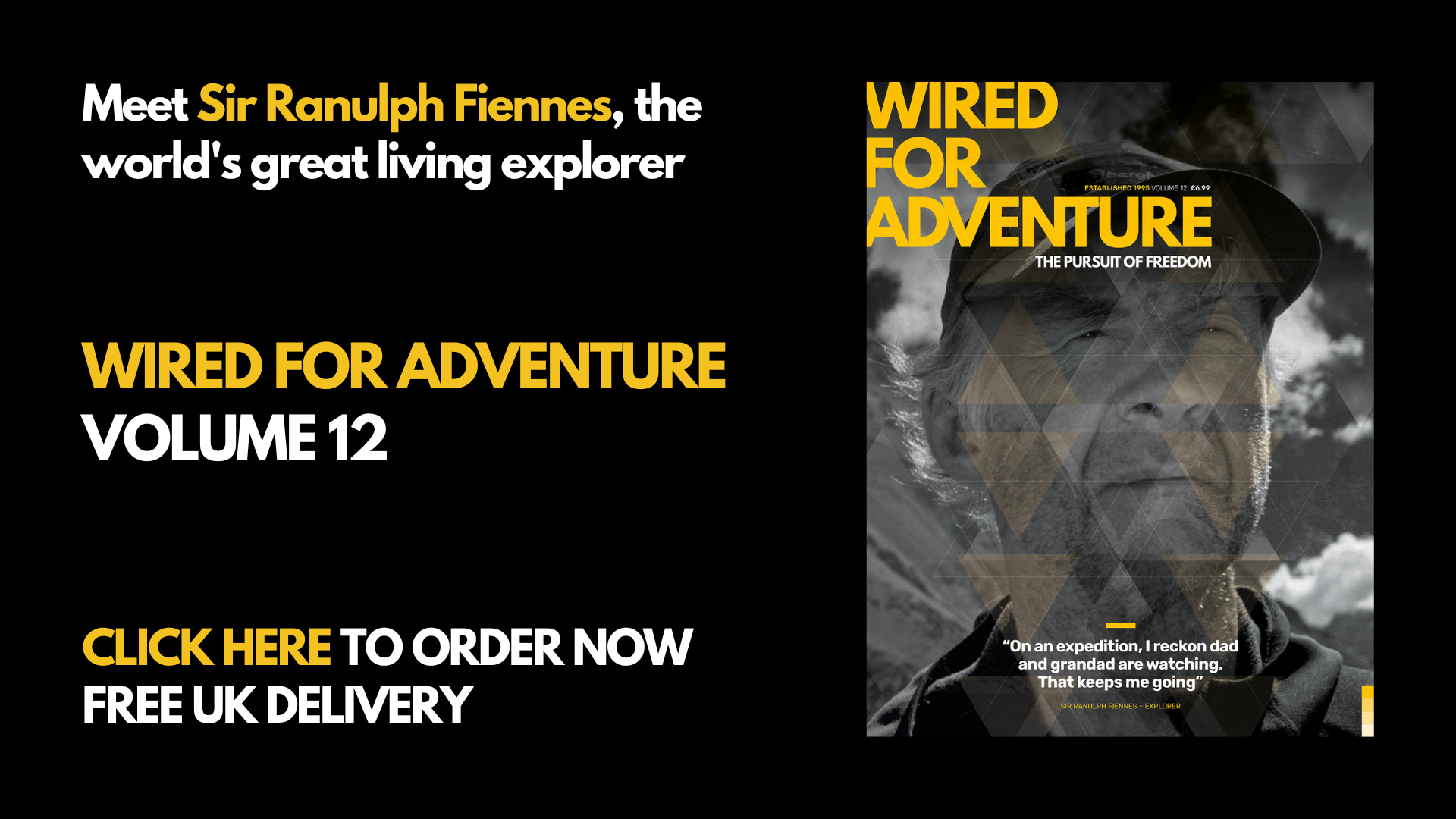 4. Mount Toubkal – 4,167m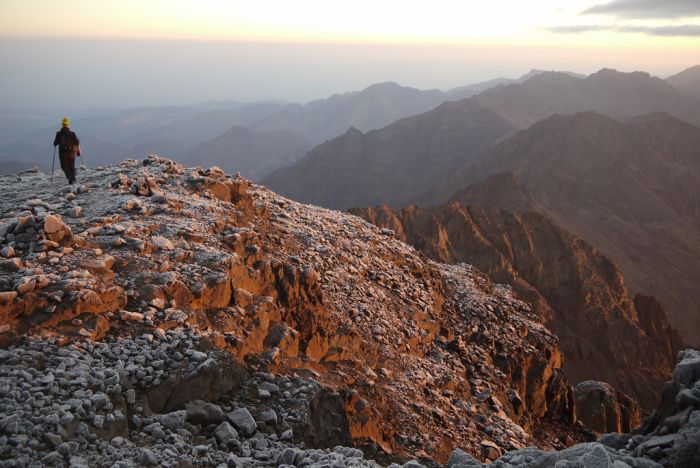 Photo: ActiveSteve
North Africa's highest peak is probably one of the most accessible and achievable peaks over 4,000m for people based in Britain. There are regular flights that aren't going to cost you an arm and a leg, while countless commercial operators also offer trips at really decent prices. In fact, you could make the summit of Toubkal and return home in a long weekend. How's that for convenience?
As a trekking peak, an attempt on Toubkal doesn't require technical skills, though sturdy boots, a decent wind shell and trekking poles will help a lot as you take on the steep scree slopes. If you're tempted by a winter ascent, things get a bit more serious with crampons becoming a necessity.
5. The Breithorn – 4,164m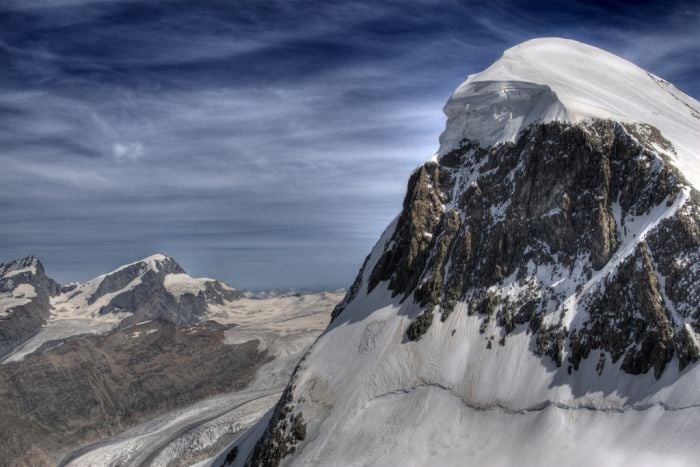 Photo: Robert Clark
For those looking to climb their first 4,000m peak in the Alps, the Breithorn represents one of the simplest of options. This is because of the Klein Matterhorn cable car, which transports climbers to 3,883m, leaving less than 300m left to ascend.
Upon stepping off of the cable car, you are faced with a short climb over a glacier and snow meaning the use of an ice axe and crampons are required. It may not be the most challenging, and you may feel like you cheated slightly, but it's a great first Alpine peak to climb and it delivers a view unlike anything you would have seen before.
6. Mount Kinabalu – 4,096m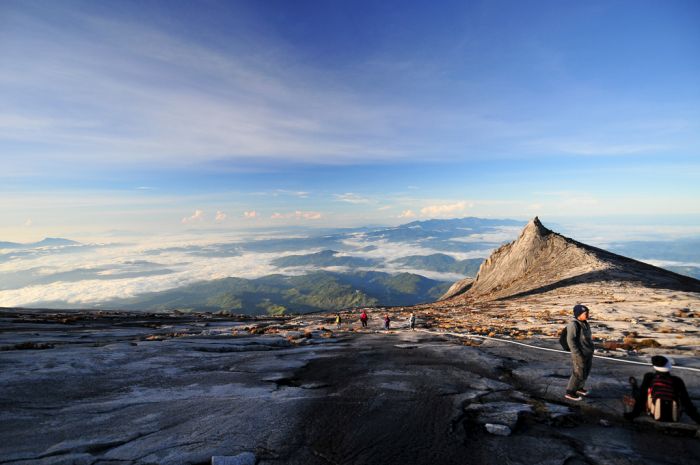 Photo: Stephane Enten
Rising to 4,096m, Mount Kinabalu is the highest mountain in the Malay Archipelago and, along with the surrounding areas, represents one of the most important biological sites in the world. The area encompasses the Kinabalu montane alpine meadows ecoregion and plays home to roughly 5,000 species of plans, 326 species of birds and more than 100 different types of mammals.
Climbing Mount Kinabalu, which is also holds UNESCO World Heritage status, doesn't require any mountaineering equipment on the main route and it's likely to be achievable for anyone in good physical condition. It can be climbed in a day, or you can stretch it out for two days and stay in a hut, and upon reaching the summit plateau you are greeted with stunning far reaching views.
7. Island Peak – 6,189m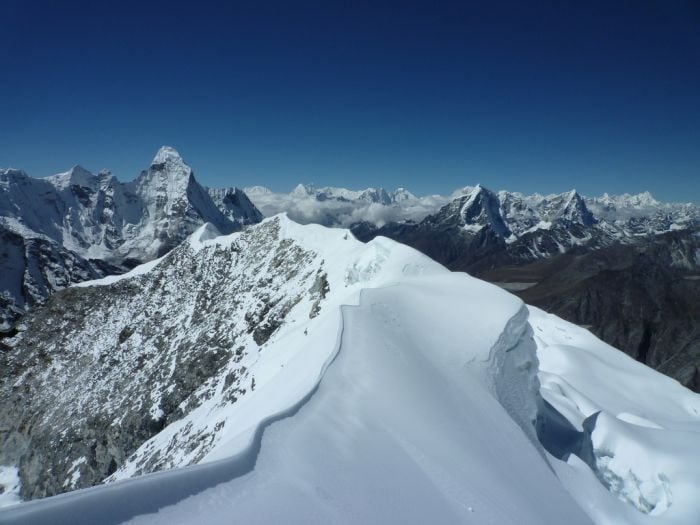 Photo: Andy Hammond
Another trekking peak which has become incredibly popular over the years, Island Peak is widely considered to be the most ideal peak for a first foray into Himalayan climbing. The climb is predominantly non-technical, hence its classification as a trekking peak, and requires only basic snow skills which are taught during the climb.
The approach typically takes climbers through the Khumbu Valley giving you a taste of the fascinating villages and brilliant hospitality of the locals. It's also not uncommon for tour operators to include a visit to Everest Base Camp during a trip, meaning you can tick two items off the bucket list. Plus, you'll experience unbelievable views of Himalayan giants such as Everest, Lhotse and Makalu.
Make sure you're prepared for high altitude trekking peaks
When taking on high altitude treks like the ones in this list, it's important you make sure you kit yourself out with the right gear for the job. Outdoor wear and equipment manufacturer Jack Wolfskin has been creating quality gear for over 30 years now and has helped out many hikers and mountaineers along the way.
From waterproofs to hiking boots, and insulated jackets to backpacking tents, Jack Wolfskin puts years of expertise in the field to good use by providing well-designed, fashionable and reasonably-priced gear no matter the occasion.
GET WIRED FOR ADVENTURE TODAY
The world's greatest living explorer – Sir Ranulph Fiennes – is the latest cover star of Wired For Adventure magazine. Discover what he thinks about inspiring new generations, find out how he wants to be remembered, and learn what adventure really means to him.
Order your copy here and get FREE UK delivery.