www.aku.it/en | £229.90
Italian brand AKU has a heritage in manufacturing quality outdoor footwear, and it's plain to see in the Superalp GTX boots. I know you shouldn't judge a book by its cover, but these boots look like they are made for the rough stuff. The question is, do they back this appearance up with genuine performance?
To address that question, we first need to take a look at what these boots are made for. Described as three/four season boots, they have been built to carry their owners for mile upon mile along broken tracks, down muddy bridleways and up 45-degree scrambles. Certain aspects of these boots also mean they lend themselves to some degree of winter use, which we'll come onto later.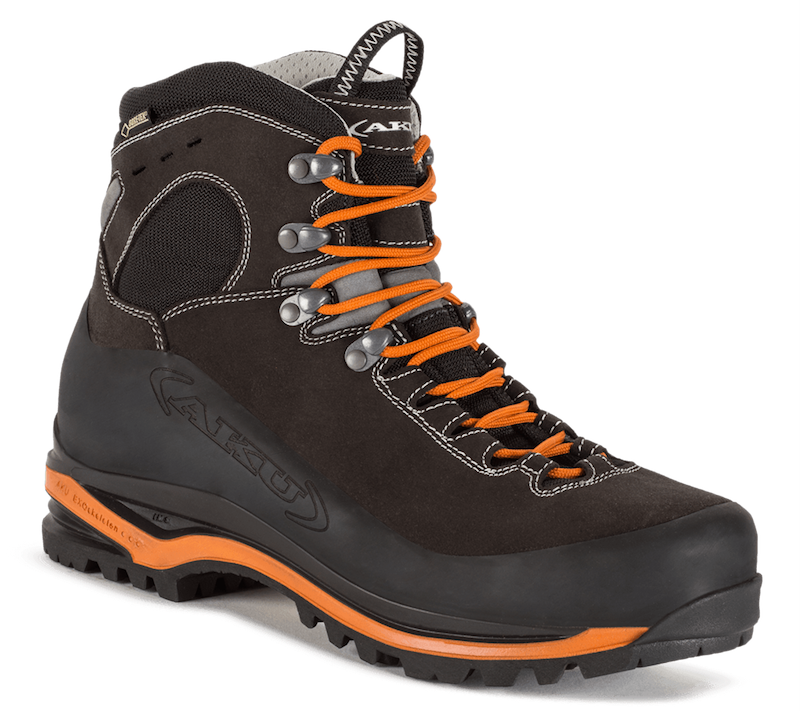 In terms of fit, which has to be the most important consideration when buying boots, I found the AKU Superalp GTX to fit true to size. My feet are slightly on the wide side, and while Italian footwear is often known to be narrow, I had no issues here. In use, I found them comfortable to wear and I was very impressed with the lacing system, which allows you to achieve a perfect fit in every part of the boot with relative ease.
One thing that is hard to see past is the weight of these boots. At 1,754g (per pair, size 11), they seem a bit on the heavy side when compared to a wide selection of three-season boots. But as these are three/four season boots, it seems appropriate that they are a bit heavier. To put it into perspective, they are almost identical in weight to the Meindl Bhutan MFS boots, which are one of the most popular and highly rated leather walking boots on the market.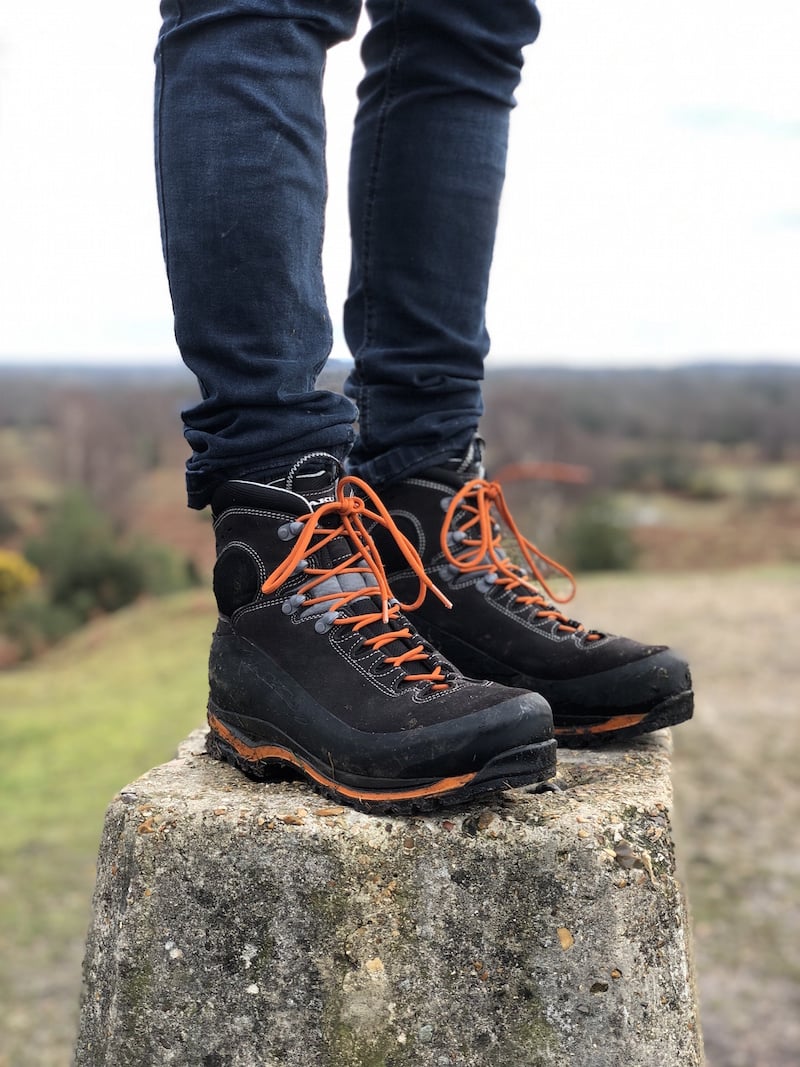 Of course, for this weight, you are getting a huge amount of support and protection. Among the most noticeable is the substantial rand that runs the full way around the boots. It's larger than most others you would find, offering fantastic protection, and is backed up further with a solid toe bumper. Beyond that, you'll find that the boot comes quite high up the ankle, offering a great amount of security on particularly tricky ground.
The new Exoskeleton midsole also offers a great deal of protection and cushioning underfoot, while the Vibram sole, with its pronounced lugs and mud-shedding properties, helps keep you upright in challenging conditions.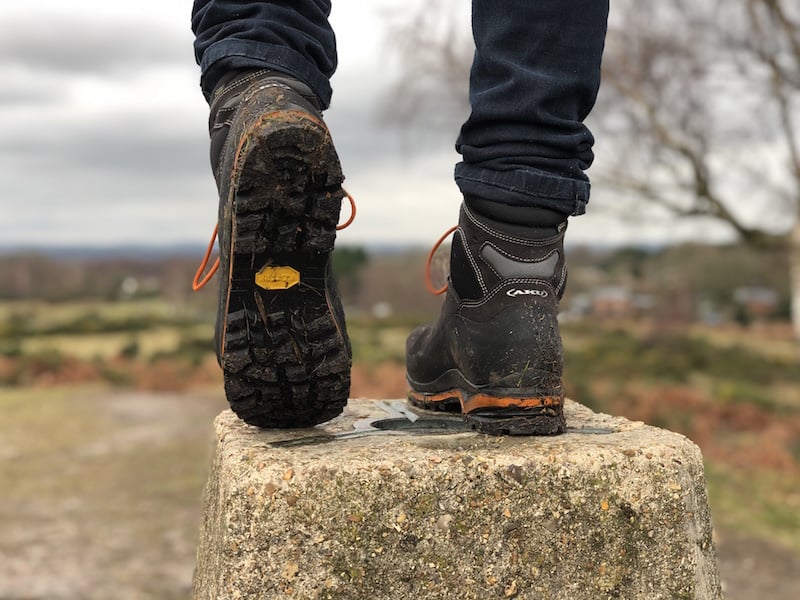 We found the Superalp GTX to be at its best on tough walks and scrambles or multi-day hikes with a heavy pack in tow, as the support and stability is invaluable here. The three/four season nature of these boots also mean that they'll cope well in colder conditions too, and while we've yet to test them in snow or ice, the sole would certainly be stiff enough for use with C1 crampons, which would make these suitable for winter walking.
Having said that, while these boots would do it with ease, we'd say they are overkill for short adventures on well-maintained tracks. It's also worth noting that, as well as being a little on the heavy side, the stiff nature of these boots means they aren't going to be quite as comfortable as more flexible options. But then, that's the trade off you always have to be aware of when considering how much support you want.
AKU Superalp GTX boots verdict
If you're looking for a lightweight boot for well-maintained paths, this isn't it, but that's not what's it's designed for. AKU has built this boot to be a reliable workhorse in some of the toughest conditions that the likes of Britain's peaks can throw at you. If you find them a good fit, they'll do just that.