The Brecon Beacons can often be overlooked for their cousins to the north in Snowdonia, but this is one Welsh mountain range that should not be underestimated. Picture-perfect waterfalls and peaks with panoramic
views are the name of the game here, and a foray into these majestic hills makes for an excellent day hike in the Welsh countryside. Brecon Beacons walks are known for their spectacular scenery, so don't forget your camera!
To help you narrow it down, we've got together with outdoor brand Vaude to bring you the best Brecon Beacons walks, and celebrate the launch of the Prokyon ZIP 28; a new high-performance backpack that's perfect for a day-hike in the hills.
Brecon Beacons Horseshoe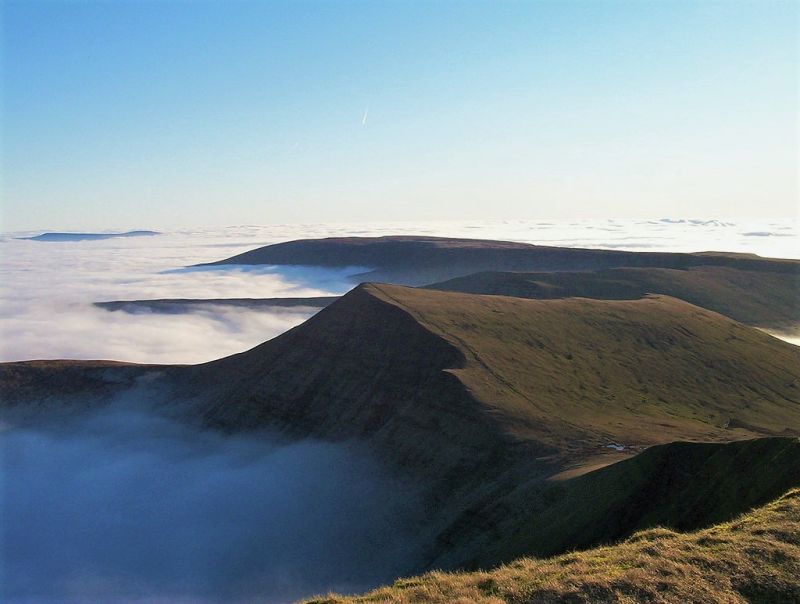 A list of the best Brecon Beacons walks could not be complete without a hike up Pen y Fan, southern Britain's highest mountain, but there's more than one way to go about it. We love the extra challenge of the horseshoe route, a circular walk in the heart of the Beacons. You'll start your route in the Forestry Commission car park near Lower Neuadd Reservoir and ascend up onto the Craig Fan Ddu ridge, enjoying extensive views of the glacial valleys sprawling out below.
This ridge will then lead you along to Corn Du, from where you're likely to be joined by the crowds of walkers coming up the standard route from Storey Arms. It's then a short amble across a saddle to Pen y Fan, where you can enjoy panoramic views of glacial valleys and the impressive curves of the likes of Cribyn and Fan y Big.
Speaking of which, your route will then take you down and up to these distinctive peaks, which serve as a stunning, and much quieter, vantage point. The views across to Pen y Fan from here make for a fantastic photo. From Fan y Big, you'll need to follow the ridge back to the Lower Neuadd Reservoir, which is where your circular route comes to an end.
Vale of Ewyas Horseshoe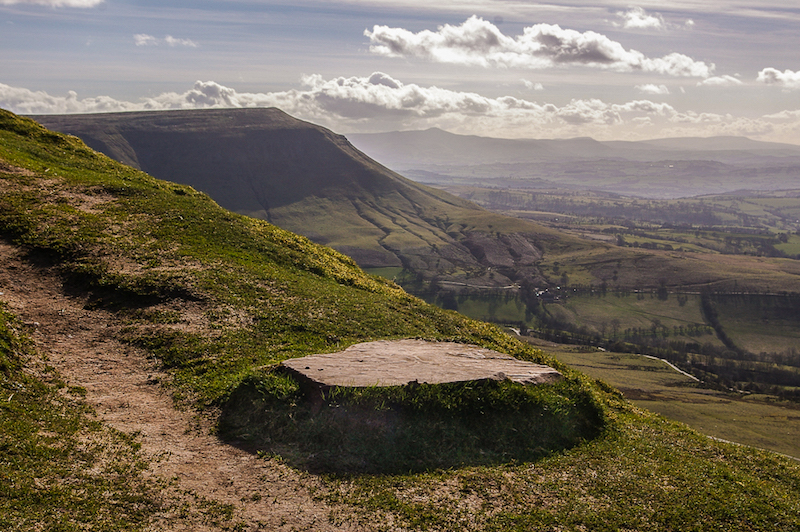 This is a fantastic circular route that gives you chance to walk a portion of the famous Offa's Dyke Path, as well as the peaks of Hay Bluff (677m) and Twmpa (690m), otherwise known as Lord Hereford's Knob. Begin the circuit at Llanthony Priory car park, following the trail via Loxidge and up onto the Offa's Dyke Path, which will take you all the way to the summit of Hay Bluff. Here, you'll find beautiful views of the Wye Valley. If it's a nice day, you might even spot a few people paragliding from the top.
Descend south west to Gospel Pass below and then venture upwards towards Lord Hereford's Knob on the other side. From here, you can then enjoy the quiet stroll back along the ridge to the impressive priory, which dates as far back to the 12th century.
Sugarloaf Circular Route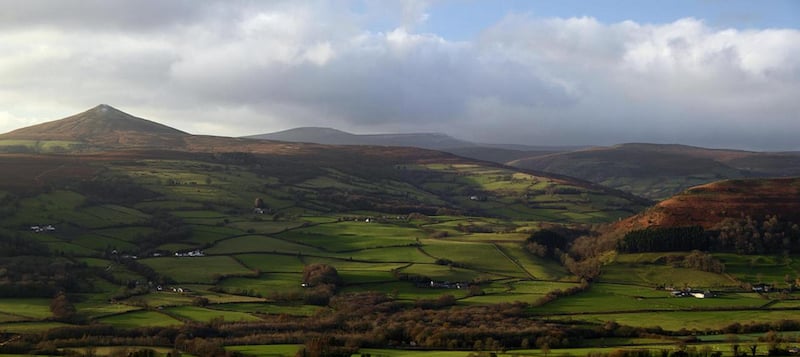 A wonderfully straightforward route for a sunny day, this circular route around Sugarloaf takes you through a charming wooded valley and across swathes of dramatic moorland before a climb of the iconic peak. This four-mile ramble begins and ends at Llanwenarth car park, where you'll take a grassy path up into the woodland.
Continue past the trickling stream up to the ridge, where Sugarloaf's summit looms into view, with Abergavenny and the Usk Valley nestled in behind. On a clear day, views from the summit are truly spectacular, extending across South West England.
Blorenge, Monmouthshire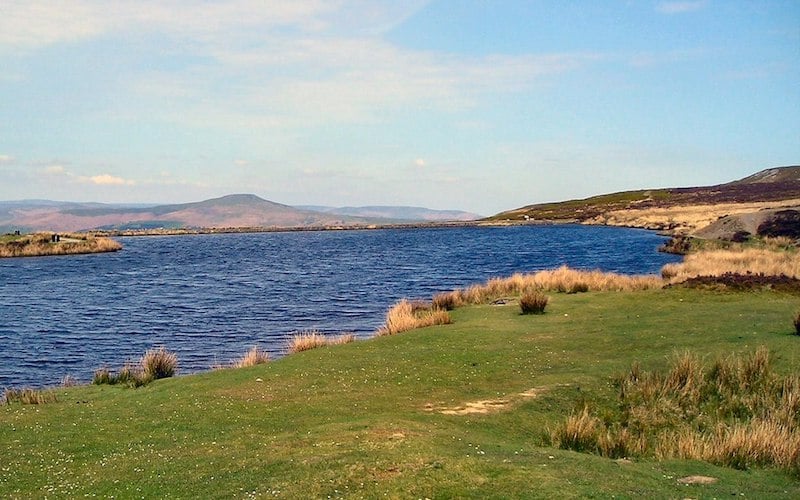 For a wildlife-filled stroll across the moors, head for the rounded hilltop of Blorenge and embark on a six-and-a-half-mile circular route to its summit. You can begin the hike at Keeper's Pond, surveying scars in the landscape left by the industrial era, before heading left around the pond and right onto the track.
Keep an eye out for rare species such as red grouse, hen harrier and merlin on the heather moorland, as well as more elusive mammals such as polecats, foxes and badgers. Drop downhill onto the bridleway into the Punchbowl, left along the lake and right up the rocky path for excellent summit views at the top of Blorenge.
Fan Brycheiniog, Black Mountain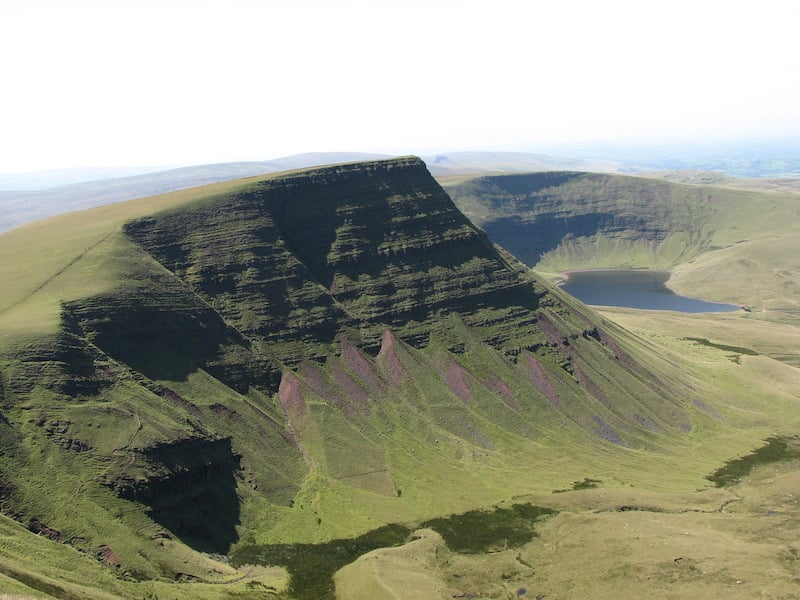 Not to be confused with the Black Mountains to the east, the Black Mountain (singular) can be found in the west of the Brecon Beacons National Park, and it's highest peak is Fan Brycheiniog which makes for an excellent day hike. There's a great eight-mile route that also takes in the glistening lakes of Llyn y Fan Fawr and Llyn y Fan Fach and begins at Llyn y Fan Fach car park, which is just to the south-east of Llandeusant.
First, you'll walk south through the valley before swinging a right along a dirt path that makes it's way around the western side of Llyn y Fan Fach, following the cliffs upwards towards Fan Brycheiniog. Here, you can enjoy dazzling views across the Brecon Beacons, as well as Llyn y Fan Fawr tucked neatly below, before heading back from where you came, dropping down onto the path that takes you past the eastern end of Llyn y Fan Fach.
Essential kit for Brecon Beacons walks
For any of the above Brecon Beacons walks you're going to want to have good quality, sturdy kit, and essentials such as waterproofs with you just in case the weather turns (always a possibility in the Welsh countryside!)
To carry all your kit, we recommended investing in a good quality lightweight daypack, like Vaude's new Prokyon 28 Zip high performance daypack. It has a sophisticated suspension system that aids freedom of movement, with ergonomic shoulder straps with thick padding over the shoulders for improved comfort. It even has an integrated rain cover for unexpected showers, so you can rest assured all your most important bits and bobs will stay dry.
We're also happy to report that the Prokyon 28 Zip comes with Vaude's Green Shape label, which means it has been produced in an environmentally-friendly way using sustainable materials. Click here to find out more.