A 26-year-old British woman from Devon entered the record books yesterday as she made it to the summit of Mount Everest (8,848m), becoming the youngest European woman to have successfully climbed it from both the north and south sides.
Molly Hughes took her final steps onto the world's highest mountain at 01.14am(GMT) on Tuesday 16 May accompanied by her guide Jon Gupta. In doing so, she has also become the youngest Briton and the first English woman to accomplish the ascent from both sides.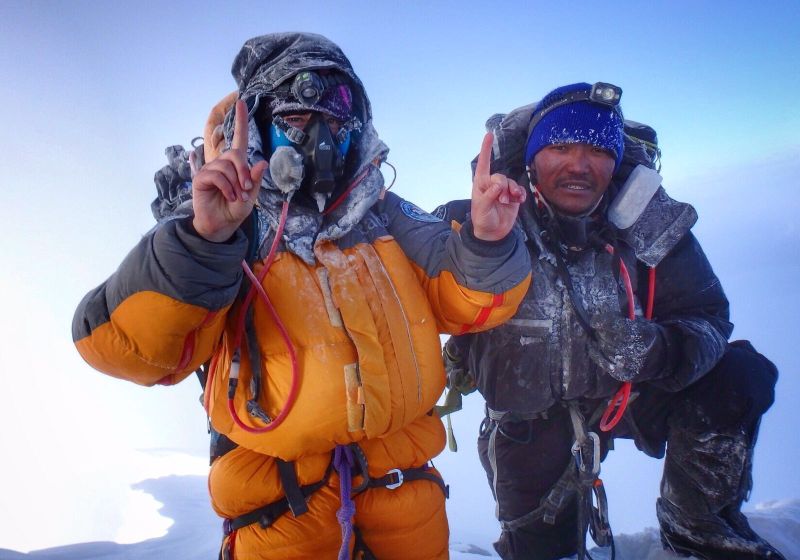 Photo: Mollie Hughes / Jon Gupta
Upon reaching the top, Mollie sent a message to those back home saying: "I am elated, exhausted and know I still have the hardest part to do – the long and difficult descent to base camp. Jon and I have already spent more than four weeks acclimatising to the conditions on the mountain.
"Thanks to a brief weather window, we've finally reached the top. The climbing has been really, really hard, but our mental and physical strength got us up there. I can confirm that the north side is definitely more difficult than the south side!"
She also made a point to thank her guide Jon, the Sherpas, her family and friends and outdoor gear retailer Tiso, who has sponsored her throughout the expedition.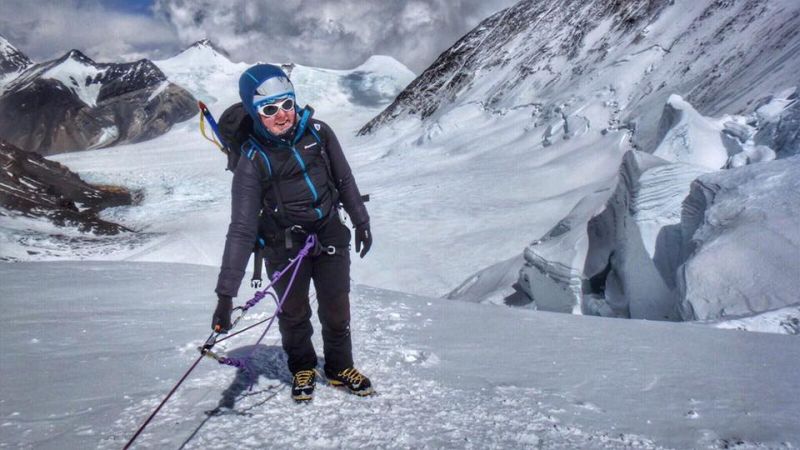 Photo: Mollie Hughes / Jon Gupta
The ascent from the north side of Everest comes almost five years to the day after Mollie summited the mountain from the south side at the fresh age of just 21. Following her first ascent, Molly spoke to us about the five stages to making your Everest ambition a reality, giving a great insight into what it takes to accomplish such a feat.
Ascending from the north side of Everest is widely considered the more dangerous of the two main options. There is a higher death rate, it is more technical and the south approach has a much higher success rate, so a successful summit really is a fantastic achievement.
Mollie left the UK for Nepal in April before heading onto Tibet, from where her latest expedition would start. After reaching the summit, Mollie then had the dangerous job of returning back to camp. She will be back in the UK in June.
Follow Mollie and her adventures on Facebook, Twitter and Instagram or by visiting her website, www.molliehughes.co.uk.