Nepal. Beautifully rugged, famously mountainous and seeped in mountaineering legend. Whether you're heading there to scope out the world's highest mountain, or simply explore this diverse region on foot or by bike, you're sure to run into some adventure along the way.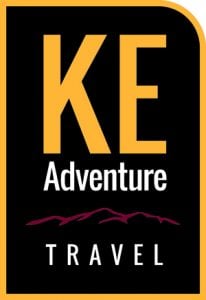 We spoke to our friends at KE Adventure Travel, to find out all the essential information you'll need to start planning your first trip to this fascinating country.
When is the best time to visit Nepal?
There are two main periods of the year for trekking in Nepal: October- November and March-April. The weather can also be great between November and March, with clear and sunny conditions, but as the days get shorter it gets colder. So, trekking at Christmas works well, with far fewer people on the trails, but make sure you've got the right (warm) gear.
There are still trekkers in the Khumbu in May and this is also an important period for Everest climbers awaiting a 'weather window' for their summit attempts. From mid-June to mid-September it's the rainy (monsoon) season and, although there are still parts of Nepal to visit, in general this is not the recommended time to go.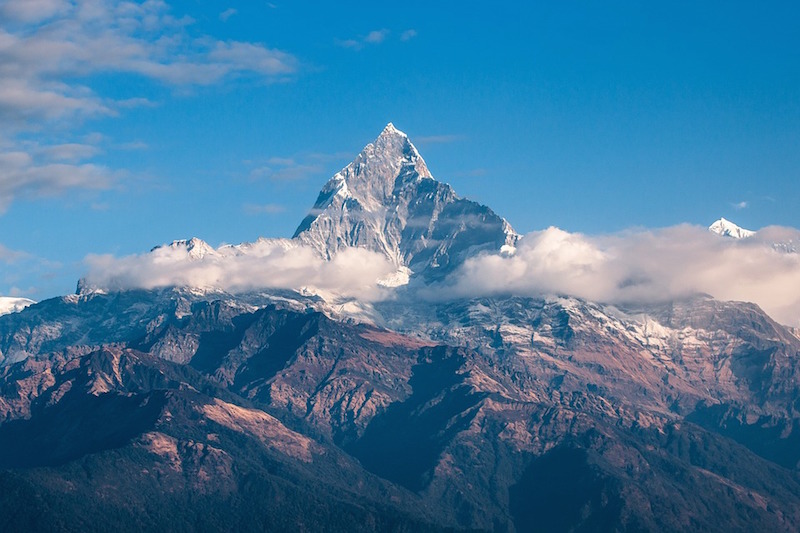 Where is the best region for trekking in Nepal?
The Khumbu region below Everest is ever-popular and the two-week journey to Everest Base Camp and back is a standout trekking experience. You'll fly from Kathmandu to the mountainside settlement of Lukla and spend several days trekking some of the world's most spectacular scenery; crossing prayer-flag-lined bridges and passing several picturesque Sherpa villages to reach base camp at 5,364m.
Nepal's second most popular trekking destination is the beautiful Annapurna Himal, where you can choose to walk the circuit of the Annapurnas via the Thorung La, long-established as one of the world's great mountain walks. Or, you can trek into the spectacularly enclosed Annapurna Sanctuary; an outing which provides exposure to the very best of Nepalese culture and landscape.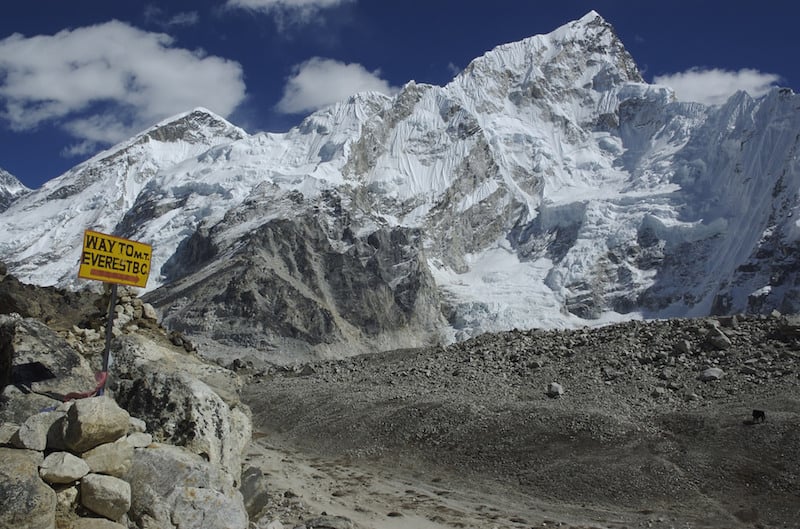 Photo: Andrew Eland
KE Adventure Travel has been running small group trekking, family, cycling and climbing holidays in Nepal for over 30 years. Amongst more than 30 holidays are several different approaches to Everest Base Camp, remote treks to Kanchenjunga in the far east of the country and to Dolpo in the west. You can also climb above 6,000m with KE on mountains like Mera Peak and Saribung Peak.
What's the food like in Nepal?
If you're trekking in the popular Khumbu or Annapurna regions, it's likely you'll be overnighting in lodges. Typical meals will include the iconic and delicious Nepali staple of dal bhaat (rice with lentil soup and curried vegetables) but also dishes with an international flavour, such as pizza, chips and even apple pie. Breakfast will usually be porridge, pancakes, bread, eggs and a hot drink, lunch will be a simple cooked meal with a hot drink and dinner will be three courses consisting of soup, main meal and a pudding such as tinned fruit or home-made cake and custard. You can buy snacks such as chocolate bars, as well as soft drinks and beer at most Nepali trekkers lodges.
What should I pack?
You should try to keep the weight of your equipment to a minimum.  You'll need to take hiking boots, walking trousers, warm base layers, a fleece jumper or jacket, a warm down jacket and good waterproof top and bottoms. A warm hat, a sun hat, sun cream, travel towel, head torch and a 30-litre daypack should also be on your packing list. Sleeping bags should be rated to -15C, as there's often no heating in trekking lodge bedrooms. Trekking poles are also a good idea – even if you don't have bad knees.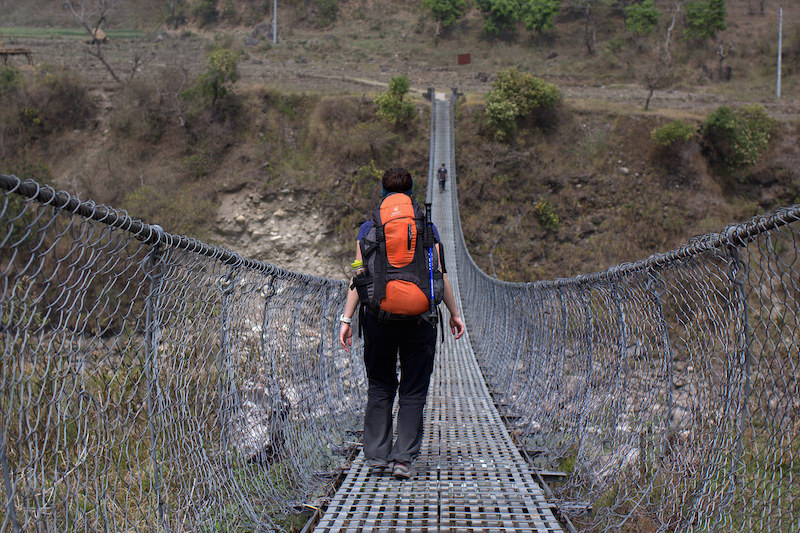 Photo: Travelwayoflife
Should I be worried about trekking at altitude?
The human body will adapt to a wide range of altitudes, but it is important that you follow some simple rules in order to acclimatise successfully. It's important to gain height slowly and prioritise proper hydration (when trekking at altitude you'll need to take in around five litres of fluid each day). On top of this, KE Adventure Travel's guides are trained to spot early signs of acclimatisation problems. They have the appropriate emergency equipment and know the drill for calling up helicopter evacuation if this is needed.