Gordon Steer from World Expeditions tells us about New Zealand's toughest guided trek, one which gives you the opportunity to see a part of the country rarely seen by others.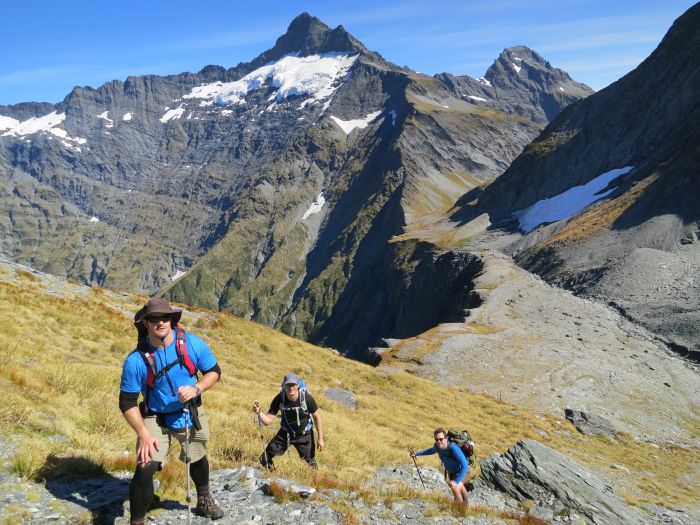 What is it?
The Gillespie and Rabbit Pass trek links up four different valleys and two different passes to complete the longest (and most challenging) guided trek in New Zealand.
Where is it?
In Mount Aspiring National Park on the South Island of New Zealand. This section of the Southern Alps is classed as a World Heritage Area. The trek is based out of Wanaka, which is an hour from the nearest airport in Queenstown.
What's the attraction?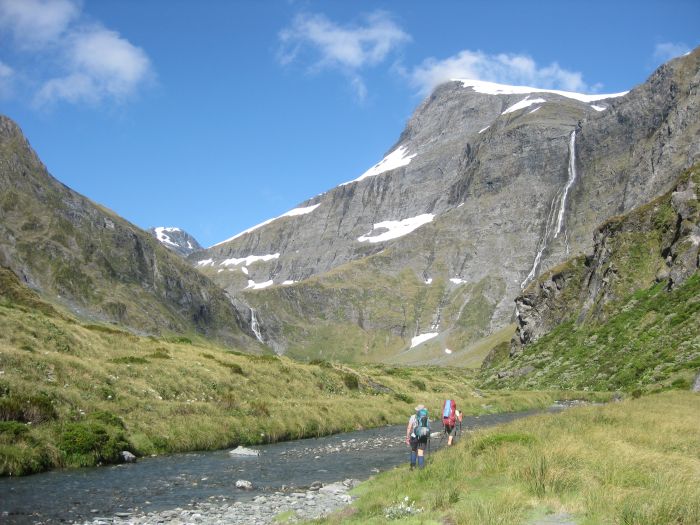 The mountains of New Zealand are very rugged. Longer treks are often difficult or even impossible due to barriers such as cliffs or glaciers blocking the way. The Gillespie and Rabbit Pass trip manages to find a 'weakness' in the terrain that allows a longer hike.
How about the logistics?
Over Gillespie Pass the track is marked, but there are many river crossings and side streams that are not bridged. A good knowledge of weather and local conditions is essential. Rabbit Pass is a classed as a 'route' rather than a track and as such, much of it is unmarked.
There are Department of Conservation huts to use on Gillespie Pass but not on Rabbit Pass: we stay in expedition type campsites with a communal kitchen and smaller tents for sleeping. These established camps also help keep pack weight to a minimum.
Why should everyone else walk it?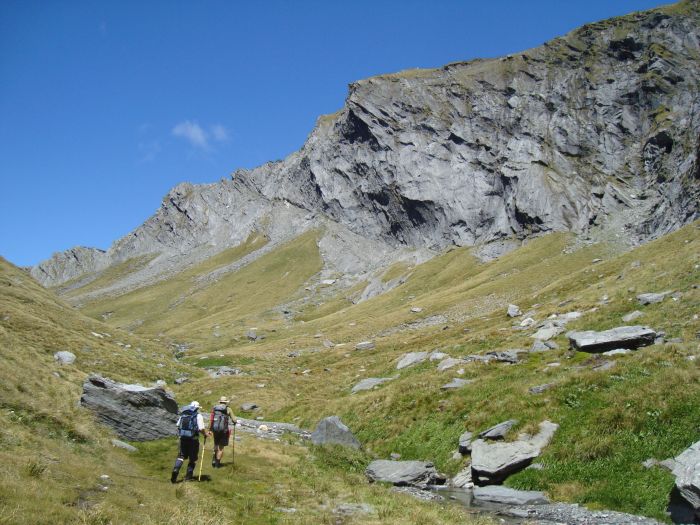 This is the opportunity to see a part of New Zealand that very few people see. The Gillespie and Rabbit Pass trip is only for people who are very fit and who are comfortable with heights. There are points where hikers are on small ledges with a great deal of exposure – you need good balance! However, for people who want a challenge, there is no better way to see the Southern Alps.
Fast Facts: Gillespie and Rabbit Pass Trek
Trail length: 36 miles.
Start/end point: Wanaka.
How long does it take to walk? Eight days.
What should you pack? Hikers need to be prepared for a wide range of temperatures and conditions.
When should you go? Mid-December until the end of March.
What are the dangers? River crossings, falling, exposure to cold and wind.
What are the highlights? Remote and uncrowded tracks in total wilderness. Waterfalls, glaciers, New Zealand flora and fauna, native temperate rain forest.
Who runs the trip? World Expeditions, www.worldexpeditions.co.uk.
Intro photo: Geee Kay.