Scott Forbes, 39, took up ultra-running after breaking his neck mountain biking and has become one of the UK's top ultra runners. We spoke to him about that life-changing moment and his toughest racing moments.
Adventure Travel: Let's start at the beginning – you were originally a GB triathlete?
Scott Forbes: Yes, I became a professional triathlete when I was at Loughborough University in the late 1990s. Triathlon was a very young sport then, and I was in the right place at the right time. I went professional in my last year at uni and spent the following years travelling the world and getting paid to run around – it was fantastic to do that as a young man. But we didn't earn much, so it was difficult to carry on doing it full time, and triathlon is so many disciplines that you can't really fit training in around a job.
AT: And then what?
SF: I did flight training and became a pilot. I also spent a good 10 years mountain biking. I won the nationals in 2009, but had a big accident in 2012 – I came off my bike, broke my neck in two places and shattered my kneecap. I was close to being killed, lucky not to be paralysed and spent a long time in hospital. It was a life-changing moment, and with a family to bring up my wife said she couldn't have me riding the bike any more. So I got into ultra running.
AT: And you turned out to be quite good…
SF: I've always been a runner. I didn't run competitively after stopping triathlon but I've always run for training. After my accident I needed a focus, something to recover towards, so I did a 50-mile ultra-marathon called the Thames Trot that starts in Oxford and follows the Thames towpath to Henley. I'd never done anything like it before; I hadn't even run a marathon. But I trained hard and ended up coming third.
AT: What do you like about ultra running?
SF:It's something you get a lot from very quickly. On a bike you need to cycle for two to three hours to get much benefit, whereas you can run for 40 minutes and get a lot from it. If you're time poor, running is fantastic.
Ultra-marathons are also normally off-road, so they're very scenic. And they're low key – people aren't trying to out-stare each other on the start line, there's good camaraderie. If you enter a 100-mile race there are some people – and I put myself in this category – who want to win it. But for the majority it's the challenge of running 100 miles. It's not fast, it's not flat out, you walk for bits, you run for bits – it's the achievement.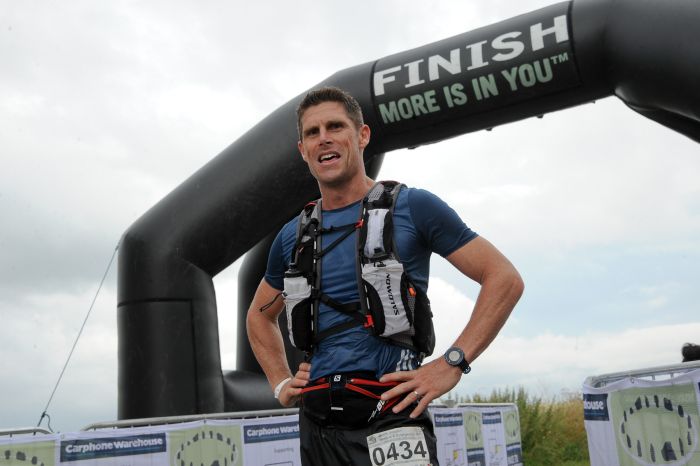 AT: How does your job as a pilot affect training?
SF: The longest flight I do is to Australia, the shortest is to the Middle East and everywhere in between. The challenges are the time differences and the nights awake – generally long haul flights are at night, so the passengers sleep but I'm awake up at the front. The plus side is that I get more time off to train than people who are working nine until five. If I land at 5am I might have a couple of hours in bed and then I can go out and train in the evening.
AT: And you have a young family to work around too?
SF: I was on the south coast with my family at the weekend and we did a 10 or 12-mile walk, carrying our son. My wife then chilled out in a cafe while I ran back the way we'd come to get the car. The ultra marathon is a long event – sometimes you're running for 10 or 12 hours – but you can't train for 10 or 12 hours. You have to scale it back and work out what you can fit in.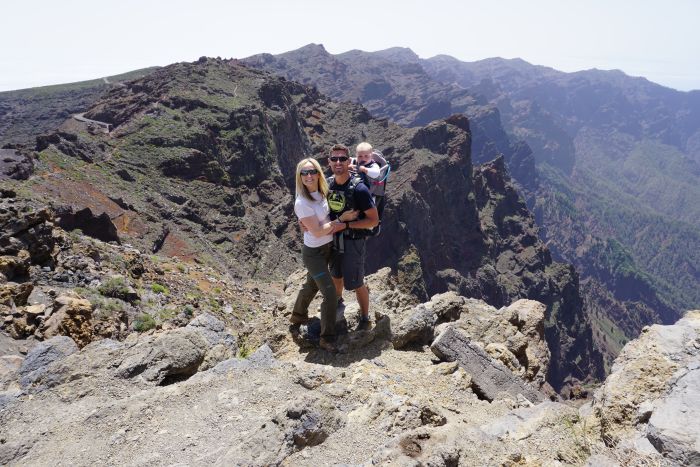 AT: What's the toughest race you've ever done?
SF: I did a 100km race last year called Race to the Stones which goes down the Ridgeway footpath, and I won. It was tough because it was the longest race I'd done at the time, and it came down to a sprint finish after nine hours. I'd been going quite slowly for the last part of the race and at the final mile I found the guy in second place bearing down on me. I thought, 'I've been in the lead for nine hours, I'm not going to lose it in the last 10 minutes!' But it was tough to pull out a sprint finish having been going that long.
AT: How do you deal with the mental side of things?
SF: I think people are intimidated by the big picture. If you tell someone you're going to run 100 miles, the idea is too much to handle. But if you say you're going to run a half marathon, then stop, have a bit to eat, a drink, a rest and do another half marathon – and keep doing that in stages throughout the day – that doesn't sound as bad. You have to break it down into sections that your brain can handle.
AT: Who is the typical ultra runner?
SF: Ultra-marathon is an old person's sport. The older you get, the better you get, because it's not about speed, it's not about being the fastest on the course; a lot of it is mental, a lot of it is pacing. Sometimes you can be in 10th place at half way and come through to win because you've paced it well. It's more like chess in a way. I'm 39. Most people in the races are 30s and 40s; some are in their mid-40s and still doing international races.
AT: What events have you got coming up?
SF: I'm running the Glen Coe Skyline race in August, which goes pretty much around the Glen Coe horseshoe. It's 45km with over 4,000m of ascent and the course includes a grade three scramble. It's stunning up there – it will be some of the best scenery I've run in. And then I'm going to La Palma next year to run the 73km Transvulcania race, which starts at the coast and goes up and down the island's active volcano. The Canary Islands are fantastic – people tend to underrate them. La Palma is one of the oldest of the Canary Islands and the scenery there is almost like America – not volcanic as such, more forests and streams and rivers.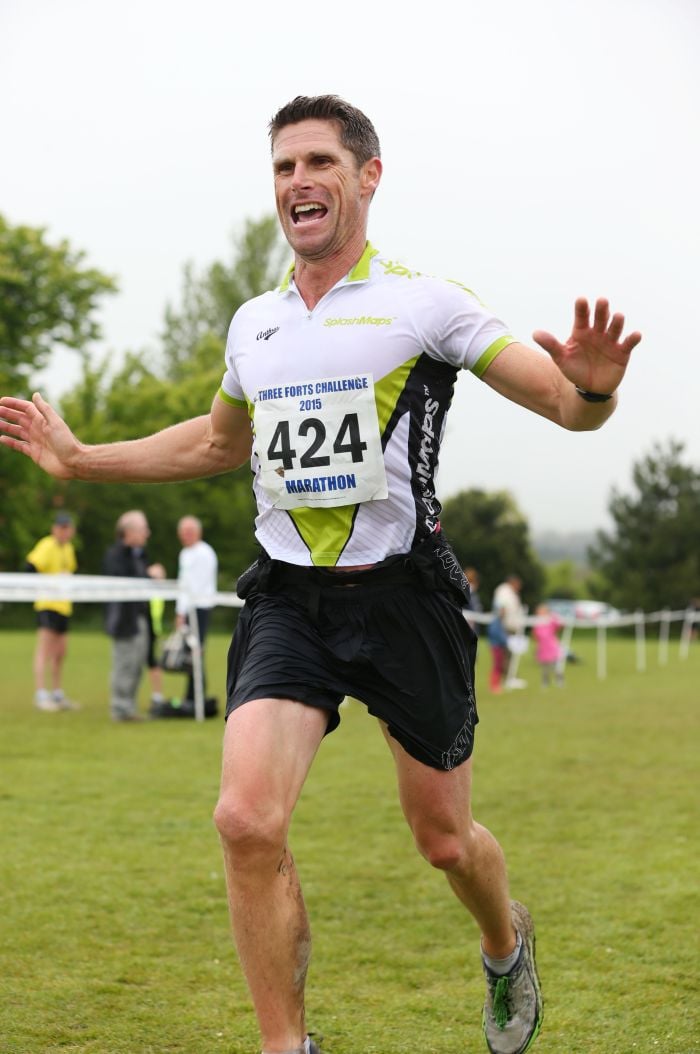 AT: Do these races involve navigating?
SF: No. Some ultra-marathons you do – you get a map at the start and find the checkpoints yourself – but I prefer to concentrate on the running. The races I do are marked and signed, with food stations every eight or nine miles so you don't really stop and only need a very light pack. They're fast.
AT: Any tips for readers thinking of getting into ultra running?
SF: The fitness side is obviously important – you need to get out, you need to run – but you don't really need to run more than 18 or 20 miles in a training session. In fact that's a big training session. What you need to do is get your food right on race day. The most important thing is good nutrition and keeping yourself hydrated. You could be Mo Farah, but if you don't eat or drink properly and run out of energy that's no use.
Also, an ultra marathon is anything that's longer than a marathon, and there are loads of events around, so you don't have to do massive distances to start with. Try one that's maybe 32 miles – just a marathon with a short little run at the end. They're really great to get into: you see some amazing scenery as it's all off road and you cover distance. If you were hiking you'd struggle to cover 33 miles in a day, but with ultra marathons you can. They're very nice!
AT: And advice for anyone recovering from an injury?
SF: Everyone will be injured at some point, whether you're an amateur or an elite athlete, so don't get too frustrated. Be sensible with your rehab, but at the same time be good with it – if the physio gives you exercises be strict and do them religiously. A lot of people are keen for the first 10 days but then slowly peter off. Before you know it you've got to the end of rehab but the injury's still there.
And find ways around the injury. If you're worried about losing fitness and you've got a knee problem, go to the pool and swim, or ride a bike. Or if you've got a leg injury, go to the gym and do upper body work. Exercising other parts of the body and keeping up with general fitness means that when you do get back into it, it isn't quite as hard. Keep up with your physiotherapy, keep up with your rehab and find ways to train around the injury.
Scott Forbes is sponsored by SplashMaps which makes waterproof, fabric maps.