£80
Sherpa is fast becoming one of my favourite gear manufacturers. I haven't tried a piece of the company's kit that I haven't liked and the same goes for the Ananta Fleece Pullover. It's simple, lightweight and will keep you warm, cosy and comfortable when you're out and about.
The top is made from Polartec Thermal Pro fabric which is super soft, warm and fleecy. It weighs just 390g in size XL and excels when it comes to packsize, rolling down to just a bit bigger than a pineapple. There's a useful hood and a handy zipped pocket on the upper arm.
One thing to be aware of is that the sizing is on the small side. My XL was almost skin tight (though it didn't restrict my movement at all), so it's worth trying on the top before you buy it, or maybe ordering a size larger than usual.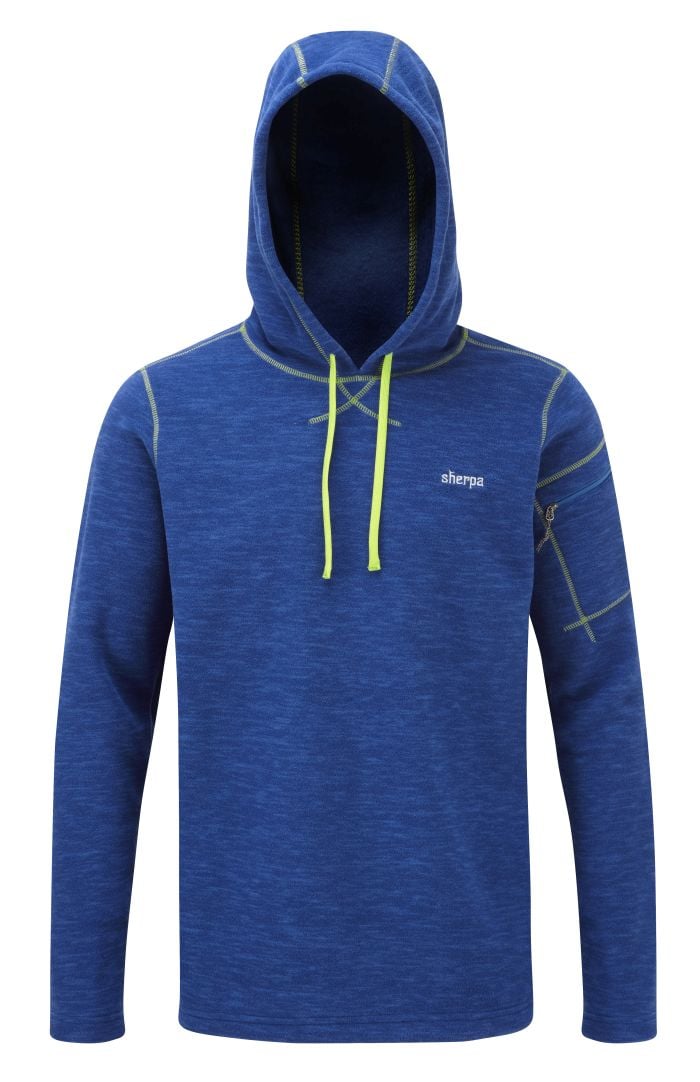 All in all the Ananta Fleece is another excellent product from Sherpa. It's comfortable, warm, lightweight and stylish. The Polartec Thermal Pro is a nice fabric and the hood adds to the overall positive experience.
In a line: Superb comfort, great warmth and a light weight.
This review first appeared as part of a group test in Adventure Travel magazine issue 121.
Sherpa Men's Ananta Fleece Pullover review