If you're looking for a lesser-known Italian trekking adventure then here is a hidden gem for you. Guidebook author Gillian Price introduces a 400km trek along the Apennine Ridge, the backbone of Italy…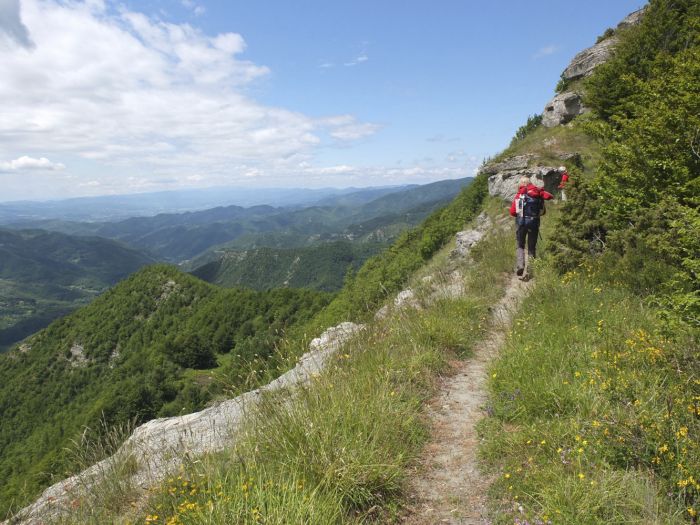 What is it?
The Grande Escursione Appenninica (GEA) is a massive trek along the Italian Apennine ridgeline, the country's backbone. A well-kept secret.
Where is it?
It begins on the Umbria-Tuscany border and heads north to the Liguria-Tuscany border, with forays into Emilia-Romagna.
Why did you decide to walk it?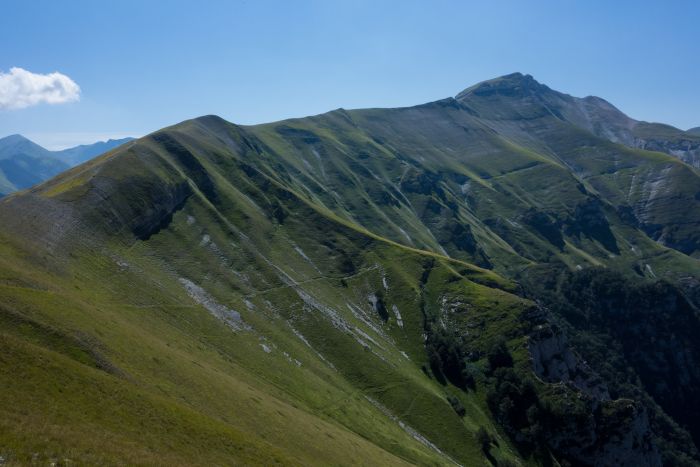 Photo: Marcel Oosterwijk
I knew very little about these mountains the first time I went, and a three-week trek was very inviting, especially as it traverses so many places of gastronomical interest.
Did it live up to its appeal?
It was amazing. Monasteries in vast beech woods, long dramatic ridges with views to the Adriatic Sea, day after day we had paths to ourselves. There were many pretty lakes and cosy guesthouses, too.
But I've been back time and time again for the people. Woodcutters, shepherds, farmers. The sort of down to earth people who risked their lives to hide fugitive Allied servicemen during WWII – such as the great Eric Newby, who wrote Love and War in the Apennines.
How about the logistics?
Excellent overall. Well signed paths and plenty of guesthouses and restaurants, plus buses in case you need to bail out.
Why should everyone else walk it?
To get an idea of lesser-known Italy.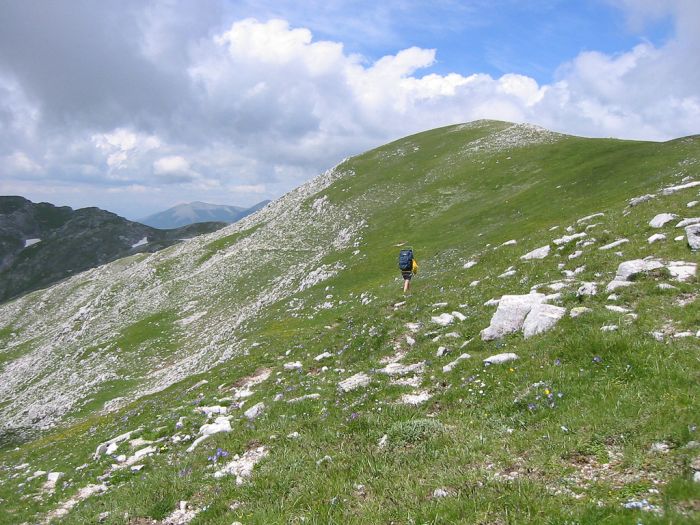 Photo: Joe Calhoun
Fast facts: The GEA
Trail length: 400km (250 miles)
Starts: Bocca Trabaria above Sansepolcro, southern Tuscany
Ends: Passo Due Santi, Tuscany-Liguria border
How long does it take? 23 days
When should you go? April to October for the opening stages; June to September for latter parts, which are higher
What are the highlights? Beech woods, memorable meals and cosy guesthouses.
Get the guidebook: Trekking in the Apennines – The Grande Escursione Appenninica by Gillian Price (published by Cicerone).