With spring in full swing and summer just around the corner, it's about time you locked down what festivals you'll be attending this year. While for many that means packing into a overcrowded field at the likes of Glastonbury, Reading and Leeds, look at the smaller events and you'll often find some absolute treats.
To help you out, we've had a look at all of the festivals coming up this summer and picked out eight of the best ones for outdoor enthusiasts. Make it to at least one of the following festivals and you'll be in for an unforgettable weekend.
19-22 May: Keswick Mountain Festival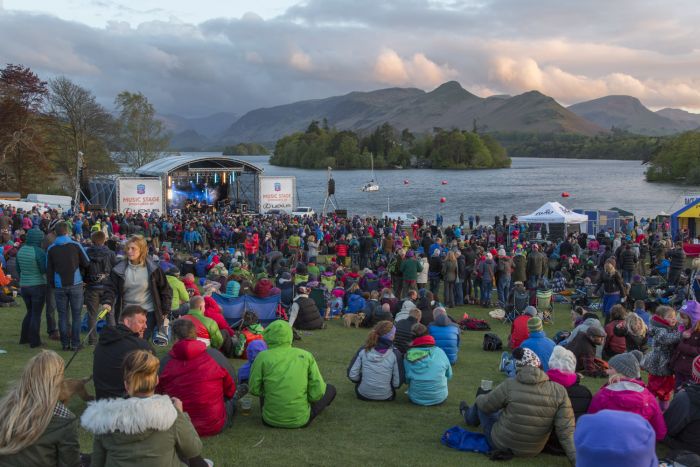 With incredible scenery and easy access to some of the UK's most incredible mountains, Keswick is a great place to host a festival.
Over the course of the weekend you can expect a huge variety of adventure activities including gorge scrambling, guided walks, via ferrata and so much more.
There will also be talks throughout the day and entertainment in the evenings, with Scouting for Girls headlining on the Saturday. Weekend tickets cost just over £48 for adults and more information can be found at www.keswickmountainfestival.co.uk.
27-30 May: The Bushcraft Show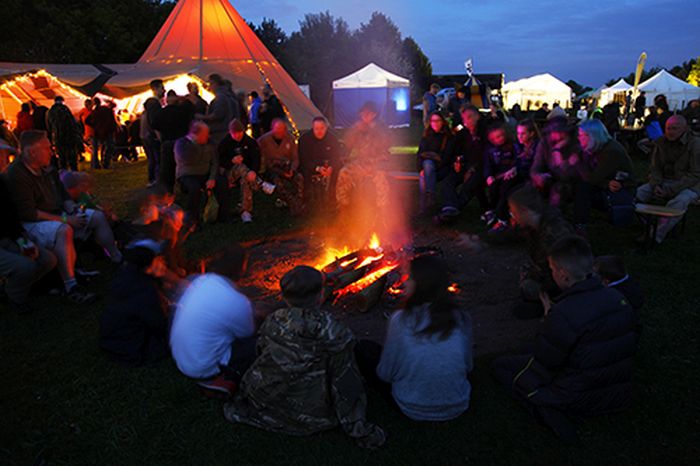 With Ray Mears headlining, The Bushcraft Show offers visitors three jam-packed days of activities for all the family. Highlights include woodland crafts, firelighting, shelter building, tracking, foraging and woodland games.
There will also be a whole host of entertainment including talks from experts such as Ray Mears and author of The SAS Survival Handbook, Lofty Wiseman.
The event takes place in rural Derbyshire and day tickets start from £6 for a child, £16 for an adult or weekend tickets cost £40 and £95 respectively. Find out more at www.thebushcraftshow.co.uk.
17-19 June: Wildfire Adventure Camp
Returning for its second year, Wildfire Adventure Camp is set in a stunning forest location south of London which only gets revealed to ticket holders shortly before the event.
Over the course of the weekend attendees will get to try their hand at activities such as firelighting, knife throwing, foraging, slacklining, bushcraft, speed dating (yep, really), stand-up  paddle boarding and much more.
Each night there will be live music and, of course, a campfire. Tickets for this adults-only festival are selling fast and start at £140 for the weekend. For more information head to www.campwildfire.co.uk.
4-7 August: Wilderness Festival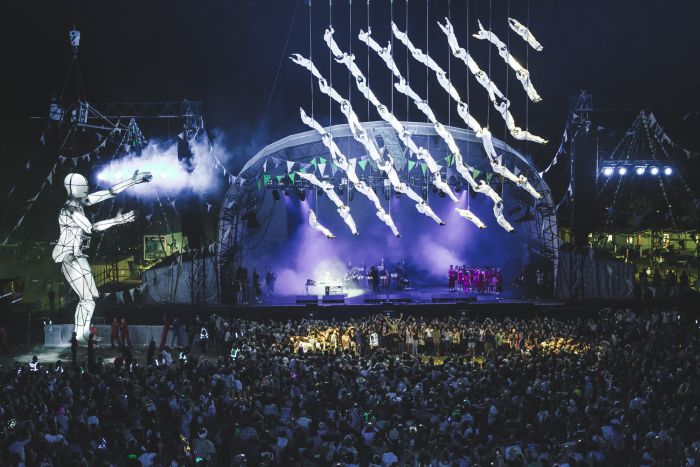 Offering a huge range of entertainment and activities, Wilderness Festival offers more for music lovers than any other festival in this list.
Robert Plant, The Flaming Lips and Crystal Fighters will all grace the stage while there will be talks from the likes of Simon Reeve and Charlotte Church. Outdoor enthusiasts will be able to get involved in wild swimming, boating and game preparation.
The festival takes place in Cornbury Park, Oxfordshire and adult tickets start at £188 for the weekend. Find out more at www.wildernessfestival.com.
12-14 August: Adventure Travel Film Festival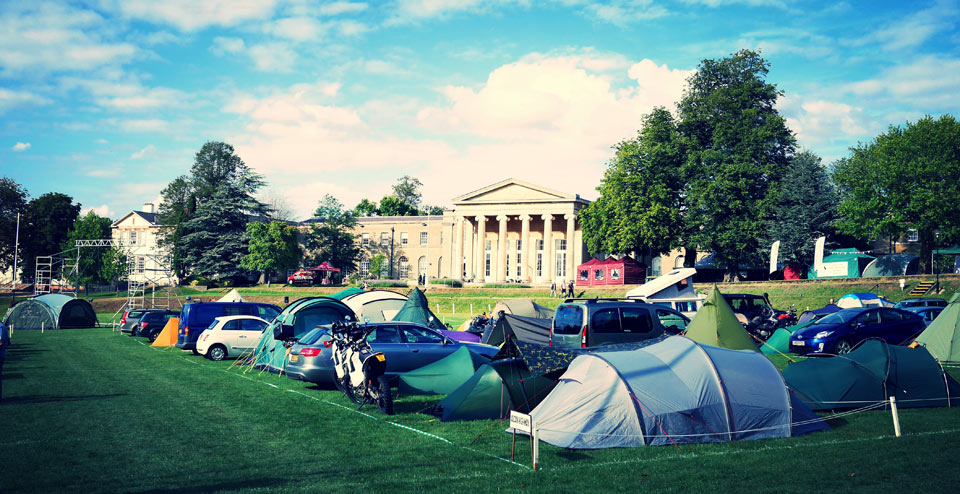 Held in the leafy suburbs of north London, the Adventure Travel Film Festival showcases the world's best travel films from the past 100 years.
On top of that, the festival also plays host to a series of inspirational guest speakers, invaluable workshops and expert Q&A sessions.
Weekend tickets start from £89 and more information can be found at www.adventuretravelfilmfestival.com.
1-4 September: Base Camp Festival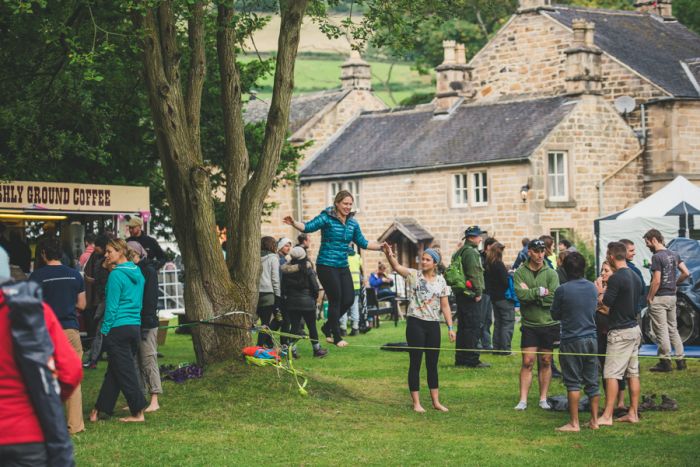 Backed by the same people behind Explorers Connect, Base Camp Festival offers a bucket load of adventure in an intimate environment.
The small, friendly festival will see talks from the likes of Andy Kirkpatrick and Sarah Outen as well as countless adventure activities. Examples include bouldering, caving, packrafting, bushcraft and wild swimming to name but a few.
Weekend tickets cost £126.50 and more information can be found at www.basecampfestival.co.uk.
16-18 September: The Good Life Experience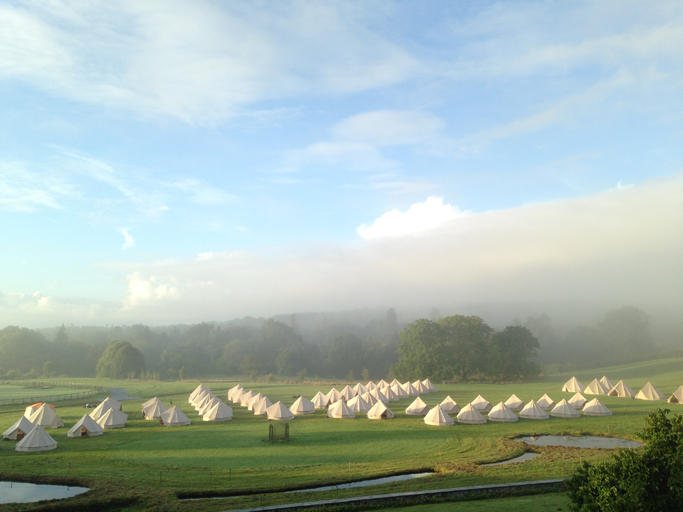 Hosted near Chester, The Good Life Experience is marketed as a weekend of fun and discovery with music, books, food and the great outdoors.
This year you can expect to be well-entertained and well-fed with a huge range of stalls, talks, music and activities. Whether you're there to hear from Ben Fogle, take part in some tree climbing or give abseiling a go, there's certainly no shortage of options.
Weekend camping tickets for adults are available for £99 and more information can be found at www.thegoodlifeexperience.co.uk.
23-25 September: Big Shakeout
Alpkit's not-for-profit festival takes place in the heart of the Peak District and has a rather simple format. Be active during the day and be entertained in the evening.
Over the course of the weekend there is a lot to get involved in such as talks and film showings, plus activities including climbing, cycling, kayaking, caving and wild swimming to name but a few.
Tickets start at £60 per person and you can find out more information at www.alpkit.com/bigshakeout.