Guinness, traditional folk music and good craic, Ireland in a nutshell?
Perhaps not. Decorated with spectacular vista points, furrowed mountains and rocky trails, Ireland is a great option for anyone looking for fantastic scenery while they hike. Here's a few of Ireland's hidden gems to help you get started.
1. Diamond Hill, Connemara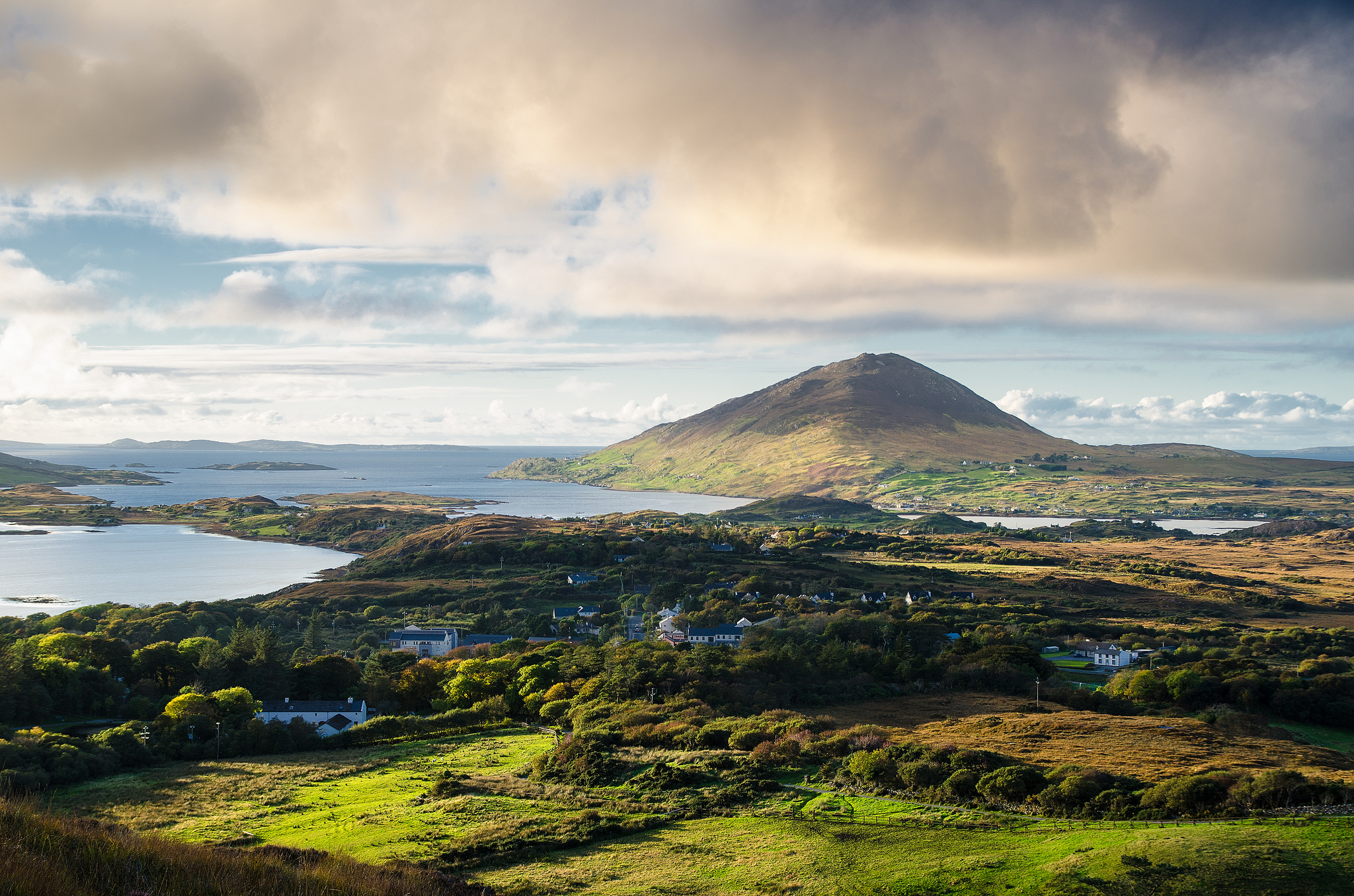 Photo: Cosmo_71
Connemara, made up of bogs, heaths and grassland, is the place to get stuck in. Bursting with over 50 mountains (some more strenuous to climb than others) you'll never find yourself short of a challenge. Although overrun with beauty, Diamond Hill, which overlooks Letterfrack, is regarded as one of the finest hikes in the country.
After hiking the 500m ascent and taking the odd pause to catch your breath, the most spectacular panoramic view will sweep away in front of you. From the sharp edge summit, you can see the iconic Kylemore Abbey, the phenomenal Irish Atlantic Coast and Inishturk.
On a good day, the climb can take between two and four hours. However, as Ireland's weather can be pretty unpredictable, it could take longer. Although a moderately easy climb, there are a few sections along the way which may require the use of your hands, so get ready to scramble.
2. MacGillycuddy's Reeks, County Kerry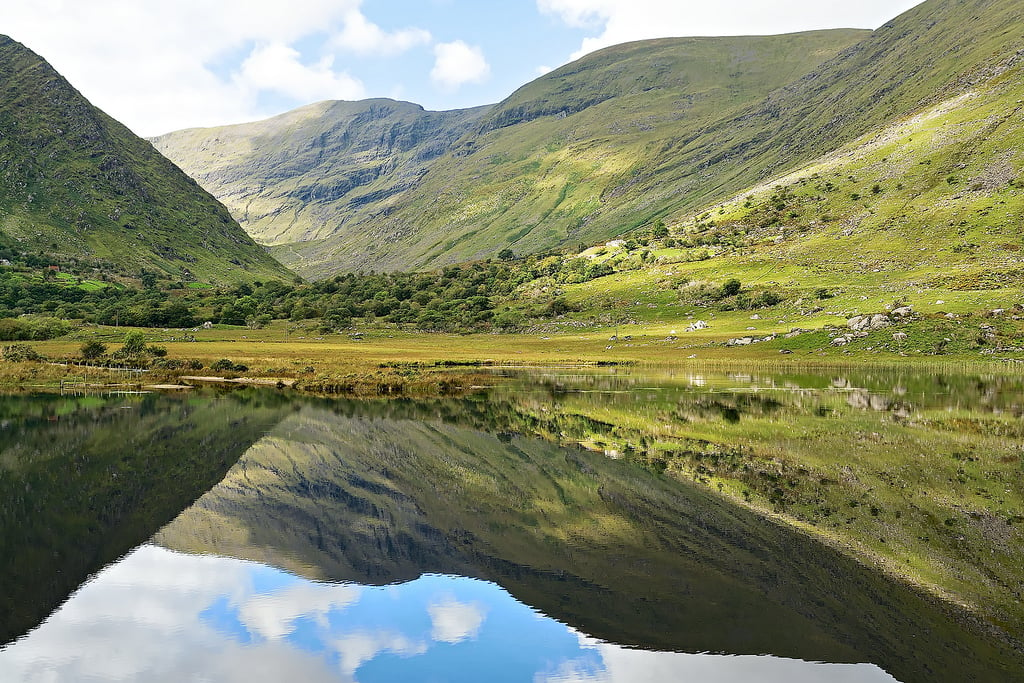 Photo: Tom Fahy
MacGillycuddy's Reeks (it's a lot better than it sounds, honest) is the highest mountain range in Ireland. As a vast mountain range, its a tough task to walk from one side to the other taking around 10 to 12 hours. Killarney Walking Festival, which take places over a few days in June, is a great way to get the most out of the area.
For those eager to intensify their hike, the Big Gun and Cruach Mhór, on the eastern side of the Reeks, are the best places for a challenging scramble. Just make sure you prepare yourself. Not into scrambling? Don't worry, there are some great walking routes on the eastern side too.
Carrauntoohil, the highest peak in Ireland, is one of MacGillycuddy's most spectacular hikes. Reached by the Devil's Ladder, depending on how much of a daredevil you are it can feel like a hellishly challenging climb.
3. Glendalough, Wicklow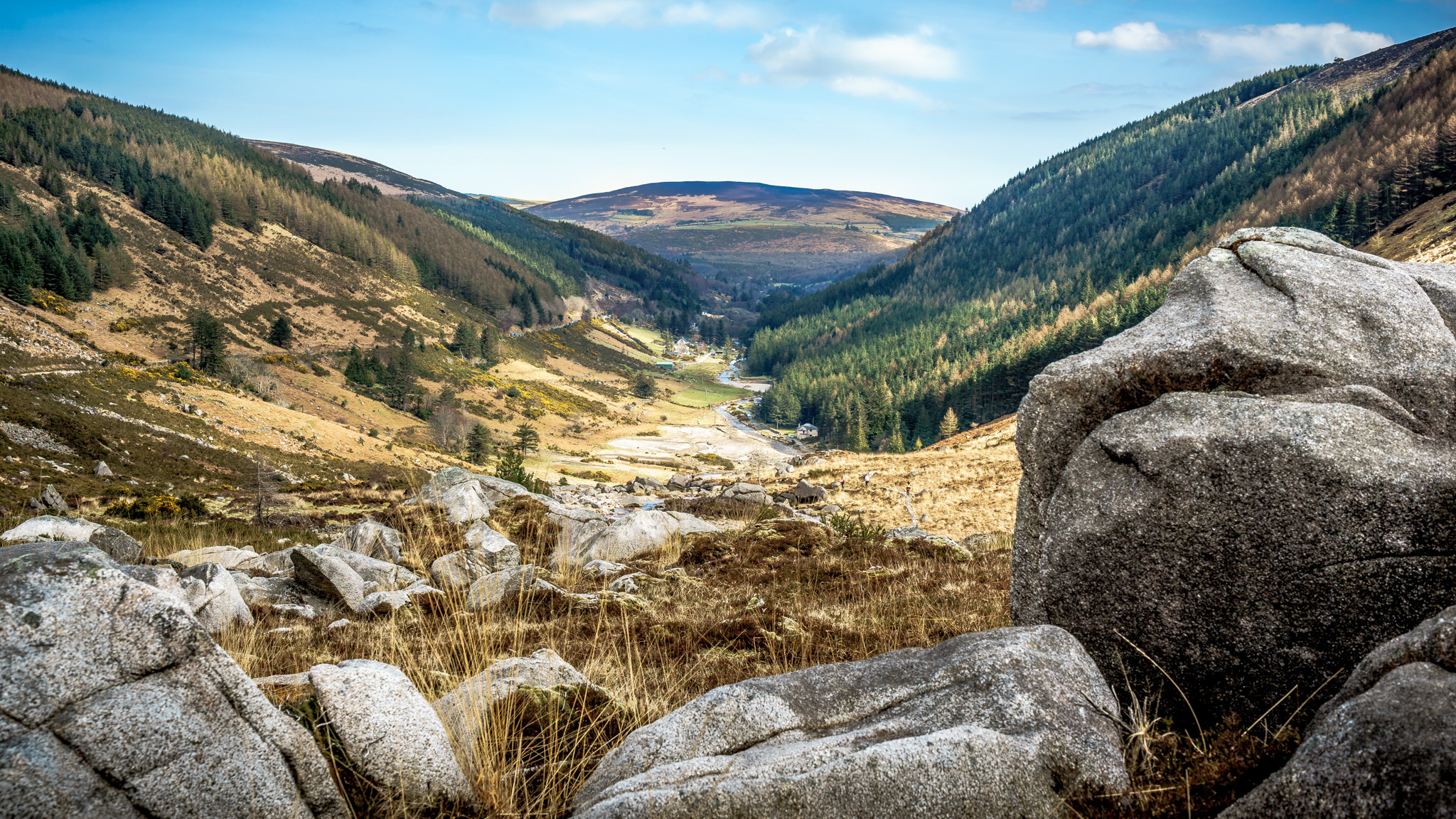 Photo: Giuseppe Milo
It's hard to imagine that the breathtaking Wicklow Mountains are only a hop, skip and jump away from Ireland's bustling capital, Dublin. You can see them from the top of St James' Guinness factory, it's really that close. A complete change in backdrop, the Wicklow Mountains are the epitome of rugged, undisturbed Ireland.
Glendalough, the stunning glacial valley in the heart of the mountains, is a scene of sensational beauty. The vista point, which is half way up old Wicklow Road, is definitely worth paying a visit. A relatively testing walk, Glendalough Spinc, cuts through heather-clad moors, rolls past the remarkable Poulanass waterfall and pierces through alpine forests.
4. The Dingle Peninsula, County Kerry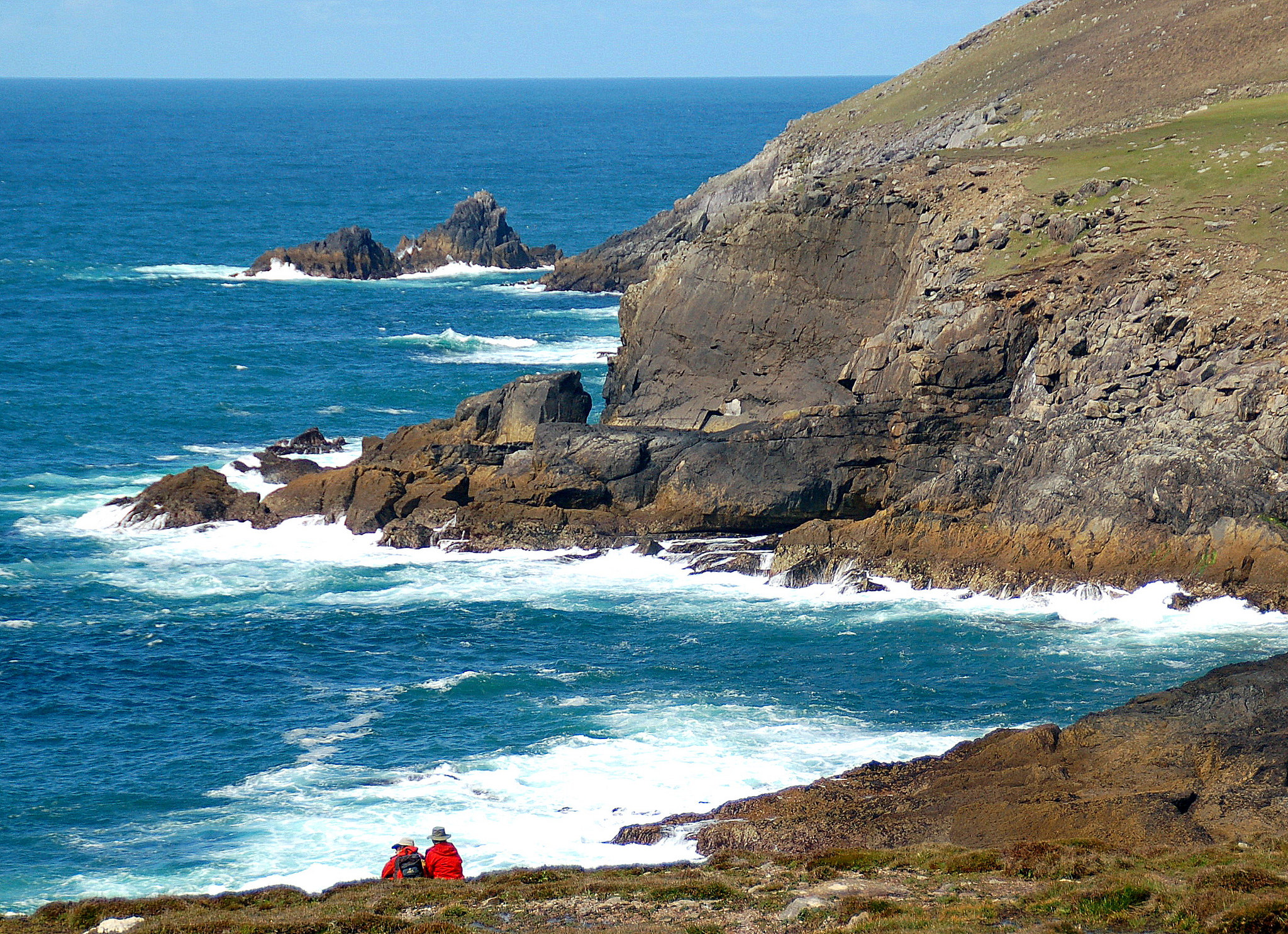 Photo: Keith Ewing
Long distance treks more your thing? The Dingle Way Walking Trail, on the cusp of the Atlantic, could be the perfect hike for you. Packed with incredible coastal views, you'll have all you need and more to keep you going on this eight-day trek.
On the circular route which starts and finishes in Tralee, you'll ramble past the naturally sculpted Clogher cliffs, trek on the picturesque Conor Pass and cross the shoulder of Mount Brandon.
Along the way, you'll have the chance to cut through Kerry's chocolate box villages and enjoy the real Irish culture, whether that means enjoying a perfectly pulled pint of Guinness or tucking into Maris Pipers mash. It really is Kerry gold.
Intro photo: Patricia Mulvihill