We continue our look at the best hikes in the world by outlining two walking trails to take you across the mighty Italian Dolomites – the Alta Via 1 and  2…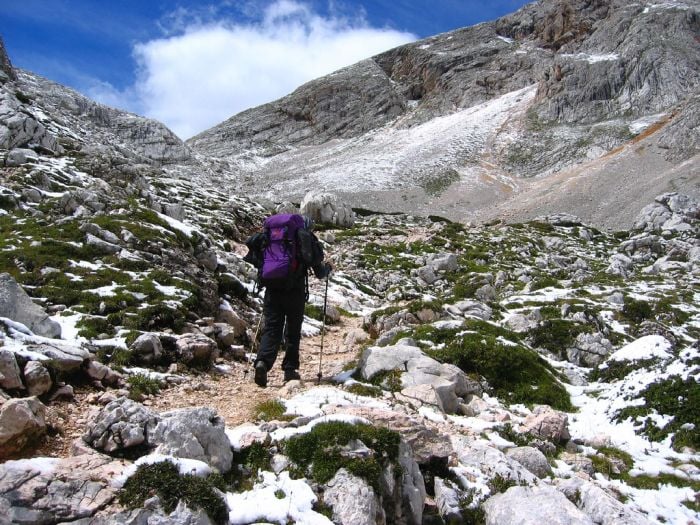 Photo: Kai Mengal
Alta Via 1 and 2, the two top long-distance paths in the Dolomites, which we'd argue is Europe's most spectacular mountain range, are so good that we can't chose between them. The Alta Via 1 is 75 miles and takes about 10 days to complete. It cuts through the eastern end of the Dolomites and is also known as the Dolomite High Route 1. Starting in Pragser Wildsee, near Toblach, it winds its way south to Belluno. At both ends you will find public transport to ferry you in and out of the area.
>>> Check out 5 more stunning hiking destinations in Europe
It's best to attempt the route in between July and September as the route should be free of snow at this time. In winter, it's an entirely different kettle of fish. The track is reasonably straightforward to navigate thanks to regular signs in the form of blue triangles with the number one inside it.
The Alta Via 2 is longer and higher, at roughly 93 miles, and will take more like two weeks. It starts in Brixen (on the A22 and easily accessible by train or car) and ends at Croce d'Aune, near Feltre. Again, this is a route best undertaken in the summer in order to minimise the risk of snow – unless of course that's what you're after. Undoubtedly, this is one of the most beautiful hikes on the continent.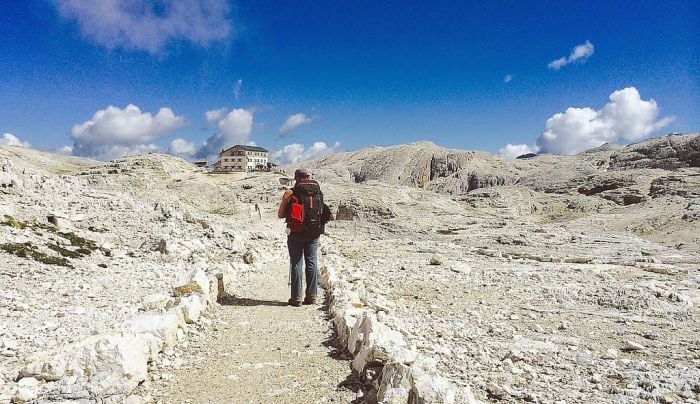 Photo: Jim Howard
If you're new to multi-day hiking, or have less time, consider the Alta Via 1; if you want a tougher and even more exciting experience do Alta Via 2. Both give magnificent walking among the awe-inspiring rock formations and alpine meadows of the Dolomites, and Italian mountain huts are pretty good too.
Basic, lodge style accomodation is available on both the Alta Via 1 and 2 and it is recommended that you book in advance. They cost between €25 and €50 euros per night, but this does include half