Continuing our look at the world's greatest hikes, this week we turn to one of the two most popular and classic routes in the Himalayas, the Annapurna Sanctuary trek.
Though shorter and less challenging than the Annapurna Circuit, it still offers spectacular close up and panoramic views of the vast massif of Annapurna…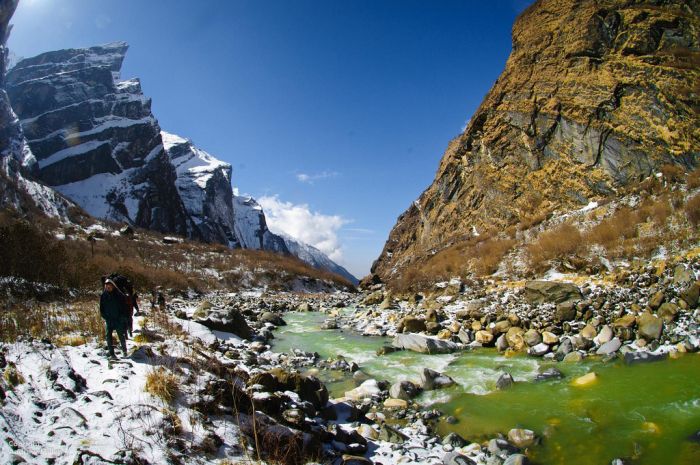 Photo: Andrew Miller
The Annapurna Sanctuary trek to Annapurna Base Camp is the shorter of two popular treks in the Annapurna region (the other being the famous Annapurna Circuit), but short doesn't mean it isn't spectacular.
In fact, it's really spectacular, offering views of the natural amphitheatre that is the Annapurna Sanctuary, plus the fish-tail-shaped Machapuchare – the Matterhorn of the Himalayas.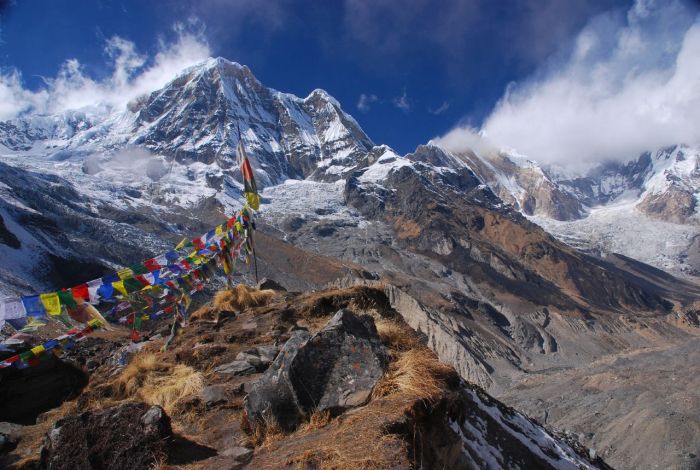 Photo: Vera & Jean-Christophe
It's not a difficult trek, as it's shorter and lower than many other Himalayan hiking routes, and there are comfortable lodges along the way, so it's a great introduction to trekking in Nepal while still offering the chance to get close to jaw-dropping Himalayan giants.
Intro photo: ro431977