Has the recent cold and wet snap made you think twice about heading outside? Don't worry, it happens to all of us at some point in our lives, you just need a bit more inspiration. To help you snap out of it, here are three epic photos that will make you want to get out on an adventure…
Lapland, Sweden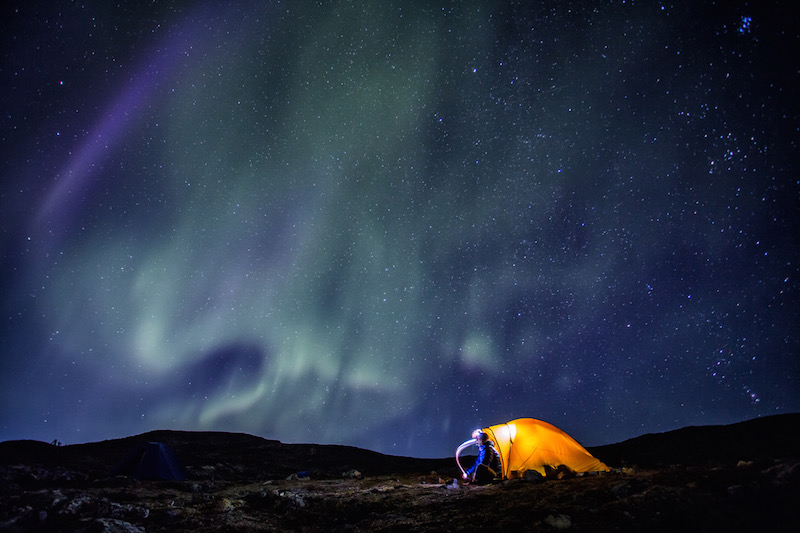 As winter starts to bed in, the Northern Lights come out to play and there can't be many better places to see them put on a show than Swedish Lapland. This unbelievable sight is one of nature's greatest displays and tends to appear from September through to March across the entirety of Swedish Lapland. Want to boost your chances of seeing them? Grab your tent and head away from towns and the associated light pollution that comes with them – you won't regret it!
Wyoming, America

Photo: Keith Ladzinski / Red Bull Content Pool
On 21 August 2017 parts of America witnessed the once-in-a-lifetime phenomenon that was the solar eclipse. While Donald Trump stared up at the sky without glasses and Bonnie Tyler sung Total Eclipse of the Heart on a cruise ship, some of the world's finest adventure athletes set out to capture this momentous moment in an epic way. At Corbet's Couloir in Jackson Hole, Wyoming, Alex Mason walked a slackline with the eclipse forming the most beautiful backdrop. Now that's how to watch an eclipse.
Alberta, Canada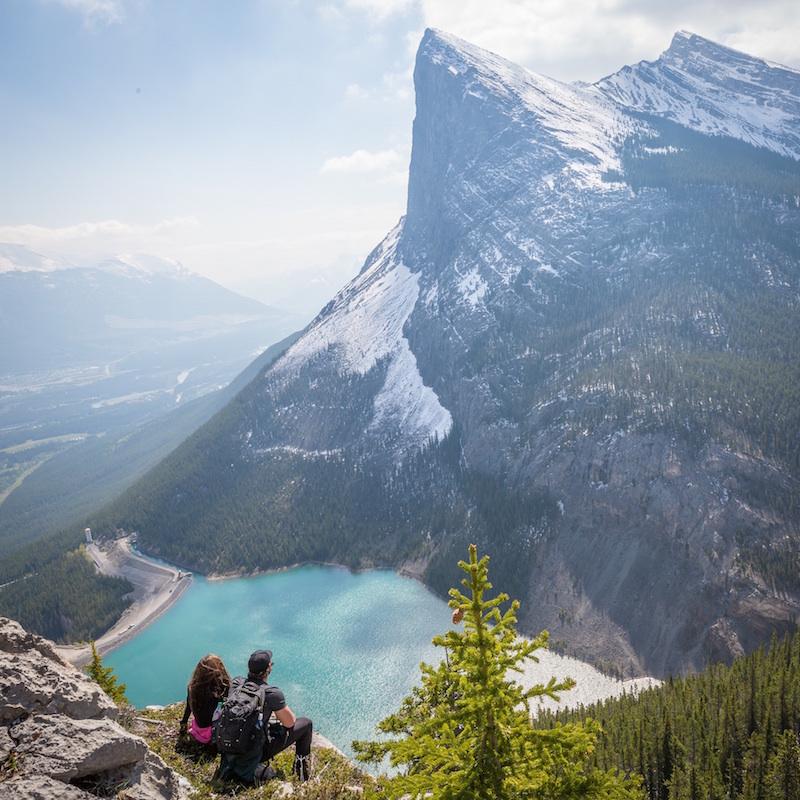 It seems as though the number of beautiful hikes and stunning viewpoints in Canada is never ending, especially when it comes to Alberta. Well, that might just be the case… Near the town of Canmore you'll find a view you'll want to cherish forever (pictured). Reached via the East End of Rundle hike, this vantage point offers a glimpse across Whitemans Pond to Ha Ling Peak (2,407m) and we're pretty sure that once reaching it you'll probably never want to leave.
Featured image: Greenland Travel