So, you've been hitting the climbing gym for weeks now and are ready to take your spidey-skills to the great outdoors, but aren't sure where to start? Heading from the brightly coloured world of an indoor climbing wall to the daunting crags of the outdoors can seem an intimidating task but fear not. Transitioning to outdoor climbing is easy when you have the right equipment, knowledge and a trusty climbing partner, and will soon open up a whole world of climbing potential. There are hundreds of outdoor climbing routes for beginners to get you started.
We got together with the folks over at Montane, who have just launched a collaborative climbing range with the BMC (British Mountaineering Council), perfect for everything the exciting world of outdoor climbing has to throw at you. The Crag Calls, is the new campaign, which is hoping to encourage more outdoor climbing while also highlighting the need for sustainability and conservation in the national parks we all know and love.
In a bid to help things along, Montane will be donating 5% of all profit sales to the BMC's charity; the Access & Conservation Trust (ACT) supporting 'The Climate Project' which helps to recover the English moors through peat bog restoration.
What type of outdoor climbing routes for beginners should I try?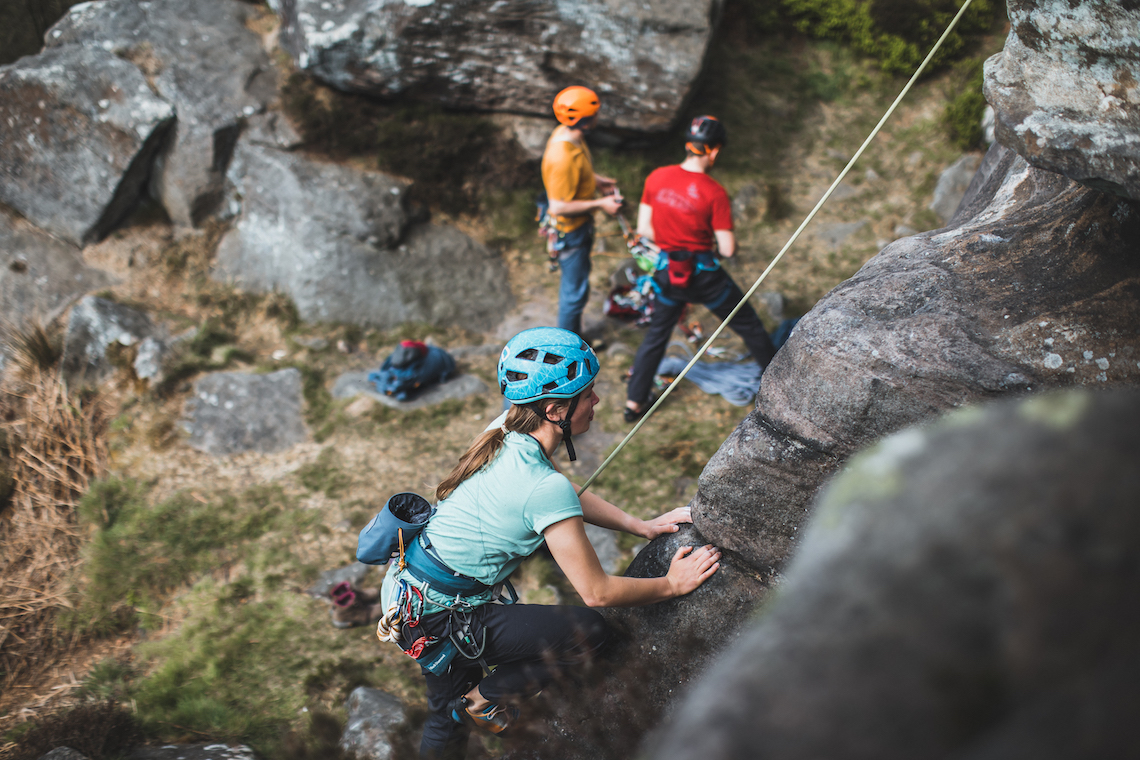 The best outdoor climbing routes for beginners are sport routes, which have bolts and lower offs already in place, much like the routes at your local gym. Depending on the experience level of your climbing buddy, you may also need to learn how to lead climb, which means being the first one up the rock, attaching the rope to fixed bolts on the way up.
You can practice lead climbing on indoor walls – they might even have special class for learning how to lead climb. If you don't feel confident in your lead climbing abilities, don't attempt these outdoor climbing routes alone. Head out with a guide, or someone much more experienced than you.
Here are a few of our favourite outdoor climbing routes for beginners here in the UK.
Trevor Rocks, North Wales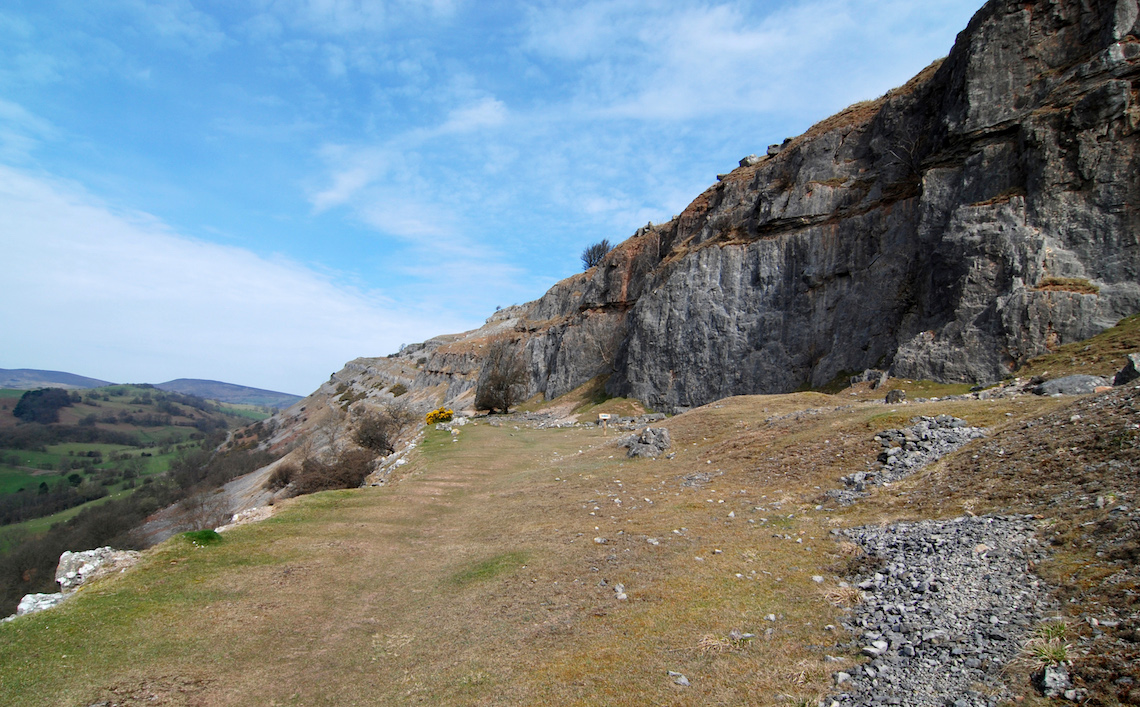 This disused limestone quarry can be found overlooking the breath-taking Upper Dee Valley near Llangollen and boasts over 150 routes with incredible views over the ruins of Dinas Bran Castle. Bird-lovers should keep an eye on the sky for falcons, which occasionally nest on the left side of the escarpment (access restrictions are also therefore sometimes in place through spring and summer). The wide sweeping views mean that this area can feel a little exposed, so choose a warm, calm day to climb. Parking can be found on a hairpin bend on the Panorama Drive above Llangollen.   
Valley of the Rocks, North Devon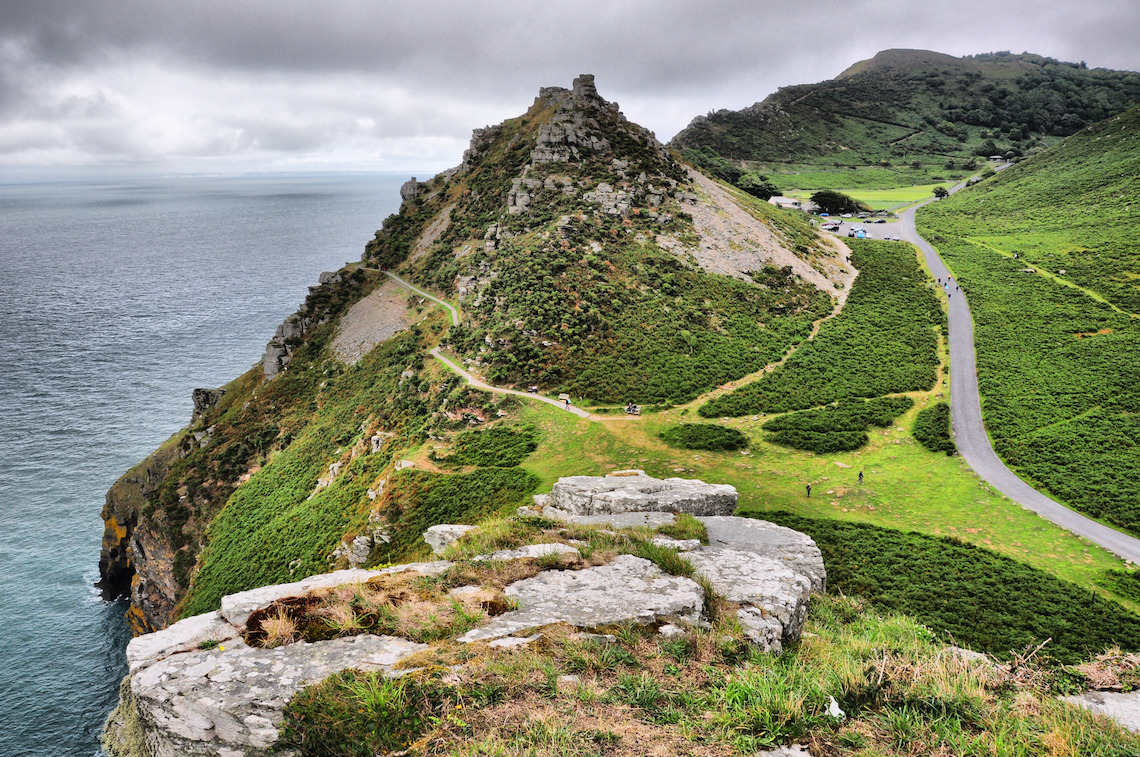 Running alongside the picturesque North Devon coast, this is a dry valley offering a wide range of climbing and bouldering opportunities. The area's crowning jewel is the epic Castle Rock, which is suitable for all abilities – as long as you feel confident enough for the abseil back down. There's a car park which is well signposted from the village of Lynton.
 Dancing Ledge, Dorset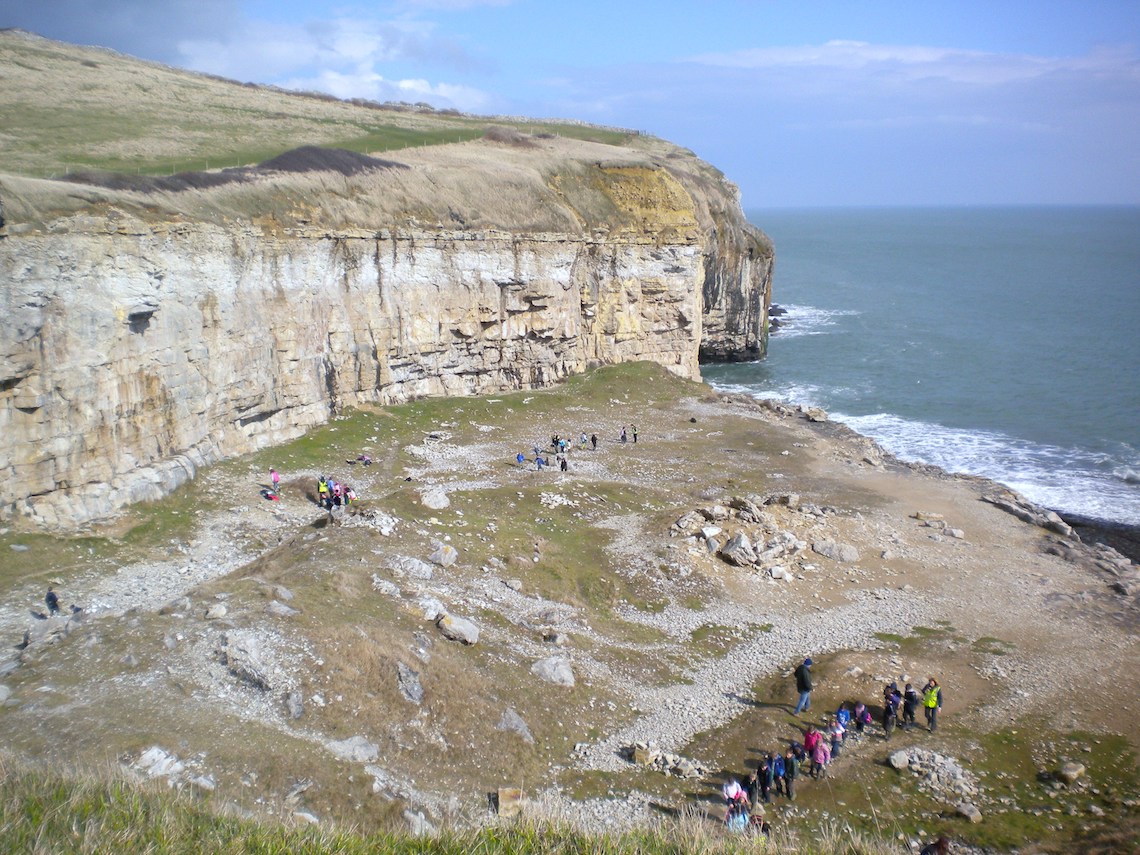 This aptly named crag is ideal for non-tidal climbing near the sea and can be found a few miles from the village of Langton Matravers, on Dorset's Swanage Coast. There are about 100 routes to choose from – although be wary as some of the easiest routes have become polished from years of use and may be trickier than they first appear. Ideal for a summer's day, there's even a tidal pool blasted into the rock where you can cool down after a tough afternoon on the rocks.
Castlebergh Crag, Yorkshire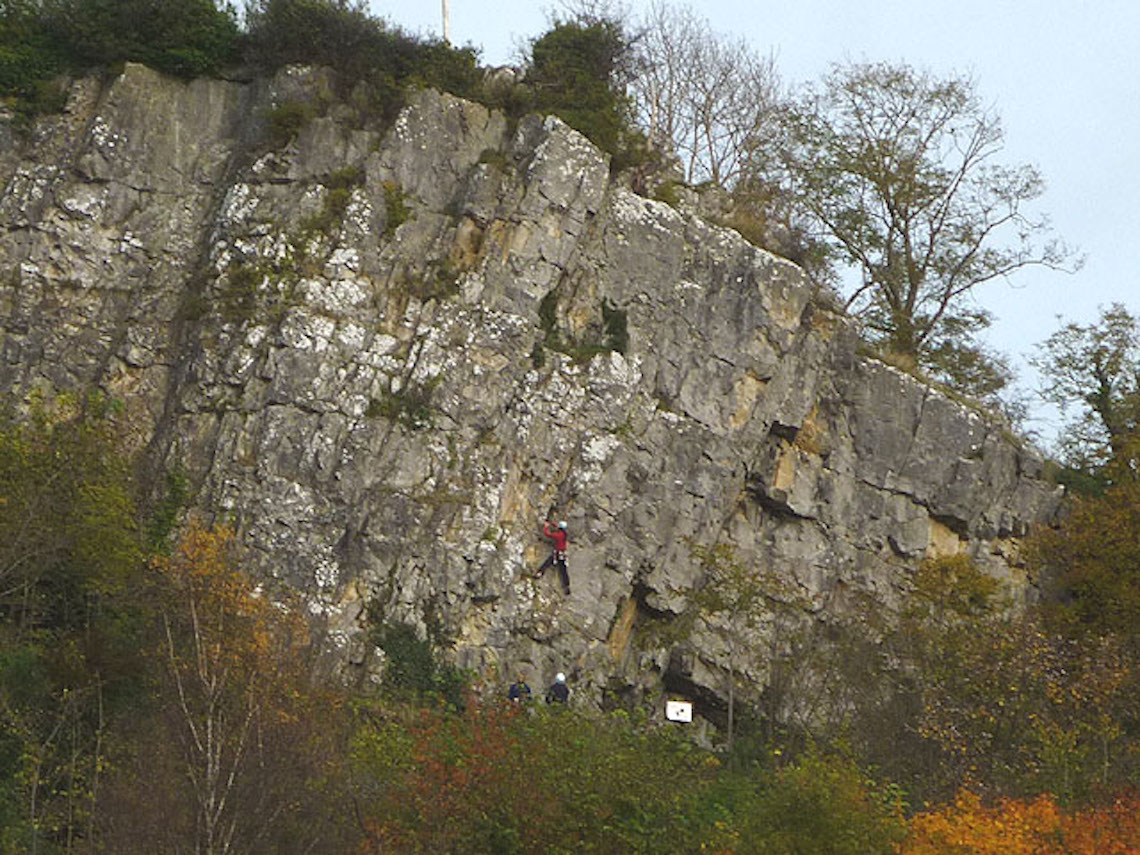 This relatively new climbing location didn't see climbers until 2009, when a rock fall brought attention to the crag. An abundance of climbing opportunities opened up when the crag was restored and transformed into an ideally positioned climbing area, funded by the local council. In a fun twist, local shops were also afforded the opportunity to buy route names. You can park in the Yorkshire town of Settle, from where it's a short walk to the climbing area.
Horseshoe Quarry, Derbyshire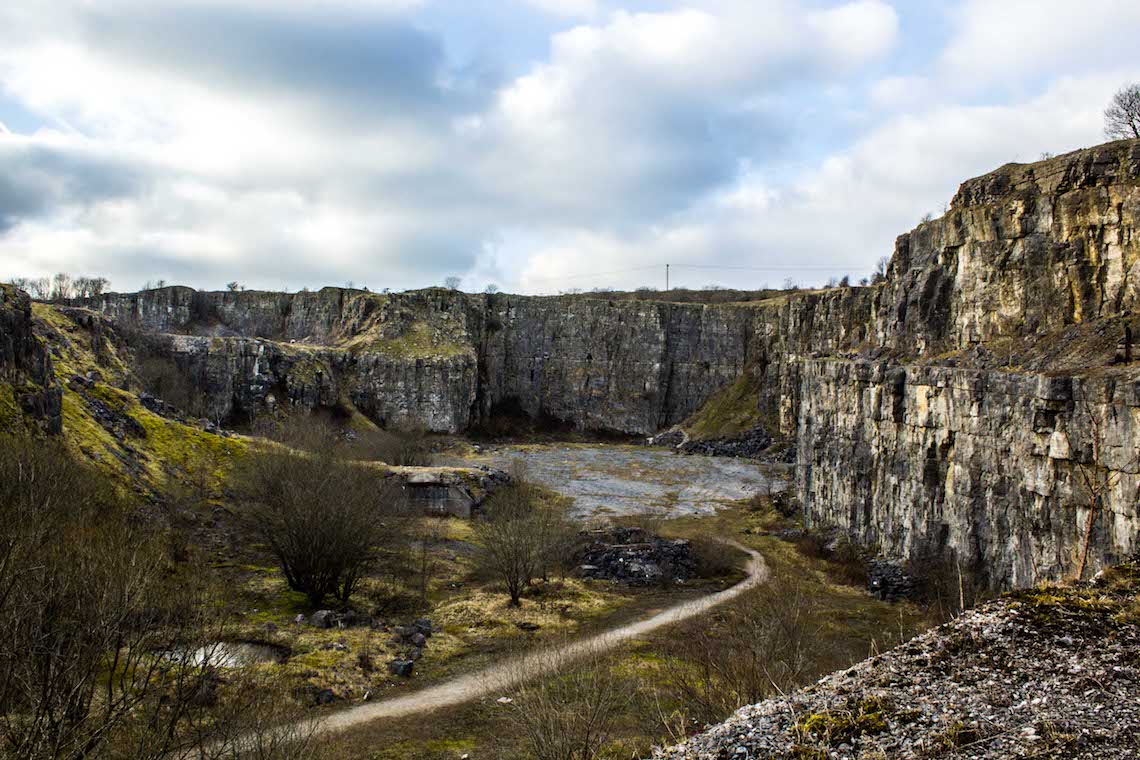 Another disused limestone quarry that offers a range of lower to mid-grade sport climbing ideally located in the heart of the Peak District. There's an abundance of excellent routes to be found, and the area's sheltered aspect makes it a great choice for colder days or evenings. The easiest routes can be found on the upper tier, and you can park in the small car park just off the A623.
The right kit for outdoor climbing routes for beginners
Transitioning from indoor climbing to these outdoor climbing routes for beginners will mean you'll need to upgrade your kit to cope better with the environment. Montane's new collaborative range with the BMC offers both men's and women's specific gear, all offering an excellent range of movement and protection from the elements through the use of thermally efficient fabric. You'll also find a climbing specific backpack for carrying equipment on multi-pitch climbs, and a finger jam chalk bag allowing easy access to your chalk when you need to focus on your next move.
Check out the full range of kit here. Don't forget that Montane will be donating 5% of all profit sales to the BMC's charity; the Access & Conservation Trust (ACT) supporting 'The Climate Project' which helps to recover the English moors through peat bog restoration.