The Inca Trail isn't the only reason to visit Peru – the country's vertical geography and traditional culture make for outstanding trekking and cycling all over. Guidebook author Neil Pike has five classic treks and cycle routes…
1. The Huayhuash Circuit Trek
Not the easiest one to pronounce (something like 'why-wash' with 'wash' rhyming with 'rash'), but this is my favourite hike in Peru. The route round the rugged Huayhuash range north of Lima is almost all above 4,000m and is a near-constant treat of alpine lakes and spiky peak views. The loop can be rushed by acclimatised parties in a week, but it's better to take 10-14 days to explore slower alternatives to the main route, as well as some gorgeous side valleys. These include Quebrada Sarapococha where Joe Simpson's epic Touching the Void escape from Siula Grande occurred.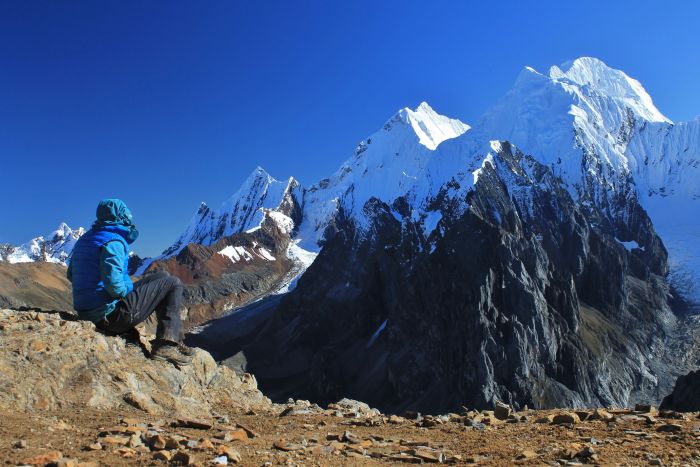 2. Huascarán Circuit Cycle
There aren't many places in the world where you can be on a road above 4,500m cycling past glaciers, but this circuit of Peru's highest mountain is one of them. The route crosses the spine of the Cordillera Blanca twice, at Punta Olímpica and Portachuelo de Llanganuco – two road passes forced through the range in the 1980s. Spend the nights camped in valleys overlooked by towering granite walls or in charming mountain towns like Chacas or Yanama. It takes about a week of pedalling to complete the loop from the regional capital Huaraz, and with all those metres climbed you'll have earned some good meals and local craft beers on your return to the town.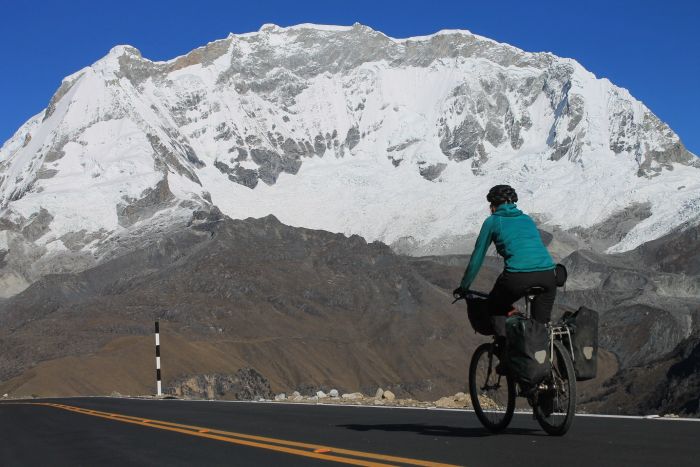 3. Ausangate Circuit Trek
From a trailhead a three-hour drive south of Cusco, this circumambulation of 6,380m Ausangate is a five-day scenic feast. The trek tackles three high-altitude passes, features many lake and glacier views, and is the most impressive mountain walk in southern Peru. There are opportunities to chat to local people out tending herds of llamas and alpacas, and lodges along the route make it a great option for those not wishing to camp.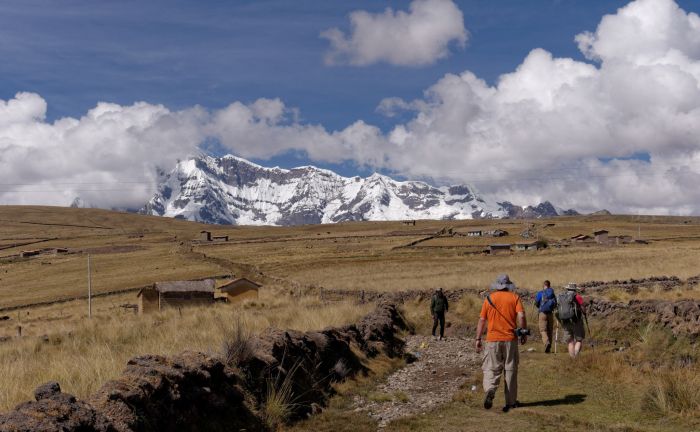 Photo: John and Jean Strother
4. Riding Peru's 'Great Divide'
Cycling north-south through the Peruvian Cordillera is to embark on a rollercoaster – long, challenging climbs up through valleys, zigzags leading to a high pass and a swift, though usually bumpy, descent on the far side. Ride unpaved mining roads the length of Peru on what is loosely termed Peru's Great Divide and you'll yo-yo like this for three months through incredibly varied scenery and hundreds of traditional villages. Eschewing the tarmac, you'll rarely have to share with traffic or deal with Peru's notoriously poor driving standards. Strap on your 'king of the mountains' legs and enjoy!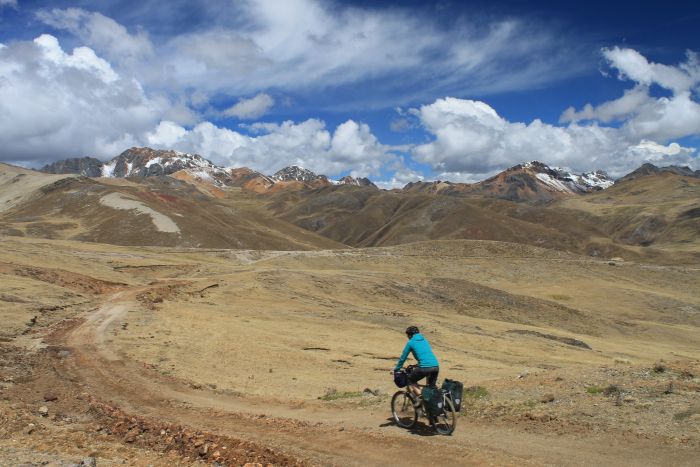 5. Santa Cruz – Alpamayo Circuit Trek
This gem of a route is found in the northern part of the Cordillera Blanca. The trailhead is easily accessed from Huaraz and walking through Quebrada Santa Cruz and out via Quebrada Alpamayo takes most hikers 10 days. The Santa Cruz part is the busiest multi-day hike in the range, but it's still far quieter than more popular trails near Cusco, and once you get round the back of the circuit there are few other hikers. The perfect pyramids of Alpamayo and Artesonraju are just two of the many impressive peaks on show.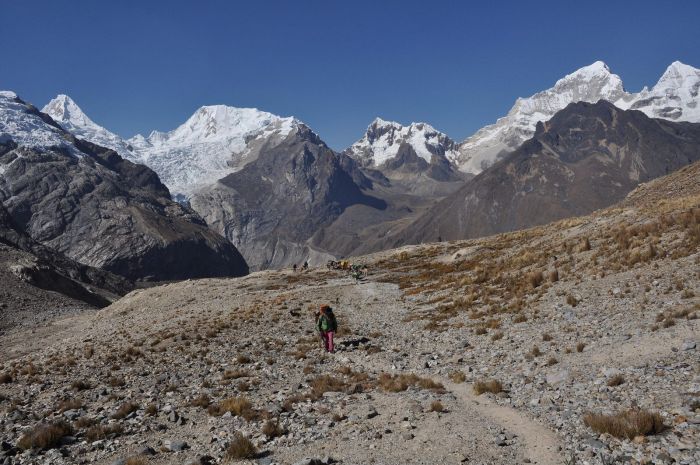 Photo: Spanish Highs
Neil and Harriet Pike are authors of the brand new Peru's Cordilleras Blanca & Huayhuash – the Hiking & Biking Guide, published by Trailblazer (£15.99). See www.trailblazer-guides.com.
Intro photo: Pedro Szekely