It has bustling cities, towering Himalayan peaks and gorgeous beaches along the coast, but head to the Western Ghats and you'll find another India entirely.
India. Home to over a billion people and probably just as many rickshaws, it's a place that leads my mind to a couple of different images. One is of the busy streets with mopeds, taxis and a myriad of other motorised contraptions buzzing around seemingly with no order, with people everywhere and every sense being attacked. Sound, smell, sight, hearing and touch, all under attack. A place of great food, blow-your-top-off spice and unbelievable culture.
The other image my mind paints is one of some of the world's highest mountains rising up to the sky and stretching for as far as the eye can see. Snow and ice cap the top of them and deep valleys slice through the rugged land as if someone took a knife to them (such as the Zanskar Valley, which plays host to the incredible Chadar Trek).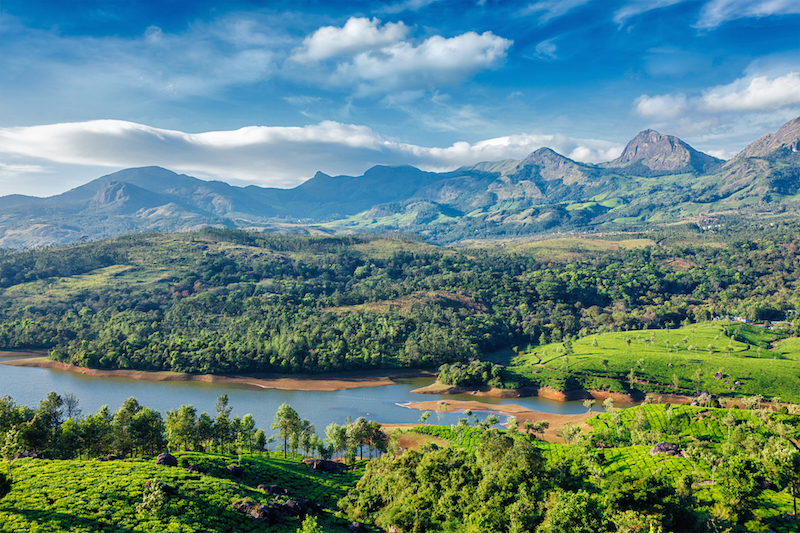 Of course, a country that is a dozen times larger than the UK is going to have a lot of variety, and those two pictures in my mind offer just a glimpse into what India has to offer (there are endless adventures in India). There are undoubtedly many parts of the country that are unknown to us in the West, but one area in particular is the Western Ghats. It may not be completely unheard of, but chances are very few people get it booked in over more popular areas such as the Himalayas.
If that were the case, we'd say those who overlook the Western Ghats are missing out. For those that don't know, the Western Ghats is a range of mountains that runs parallel to India's western coast for roughly one thousand miles, stretching from north of Mumbai to the tip of the state of Tamil Nadu. The range is a UNESCO World Heritage site and is home to beautiful natural parks, wetlands and peaks. With an average elevation of 915m, around 27% of the country's flowering plants and an incredible array of wildlife, it's an ideal place for hiking.
One day you could be trekking to one of the many luscious peaks with emerald green valleys dropping away all around you, while the next you could be catching a glimpse of majestic animals such as elephants or wild tigers.
The good news? The Western Ghats are open for business for much of the year. Now that the scene is set and we've got your attention, here are a few ideas that should whet your appetite…
Hike Munnar to Kodaikanal
This hike is found in the southern part of the Western Ghats in the picturesque states of Kerala and Tamil Nadu, and takes in beautiful views across the surrounding countryside. It's usually broken up with sections done by car to enable you to see the best parts between these two hill towns, but you can expect to walk roughly 20 miles in total.
Munnar is a town and hill station that sits at around 1,600m above sea level where the three streams of Mudrapuzha, Nallathanni and Kundala merge. Once a summer resort for the British Government, the area is now punctuated by sprawling tea plantations, pretty towns and winding lanes, making it a lovely place to visit. Plenty of exotic flora can be found in the nearby grasslands and forests, but one in particular will be of interest – Neelakurinji. This flower is known to flood the hills with blue when it blossoms, but the catch is that it's only in bloom once every 12 years. Luckily for us, the next time it is set to show its dazzling colours is in 2018.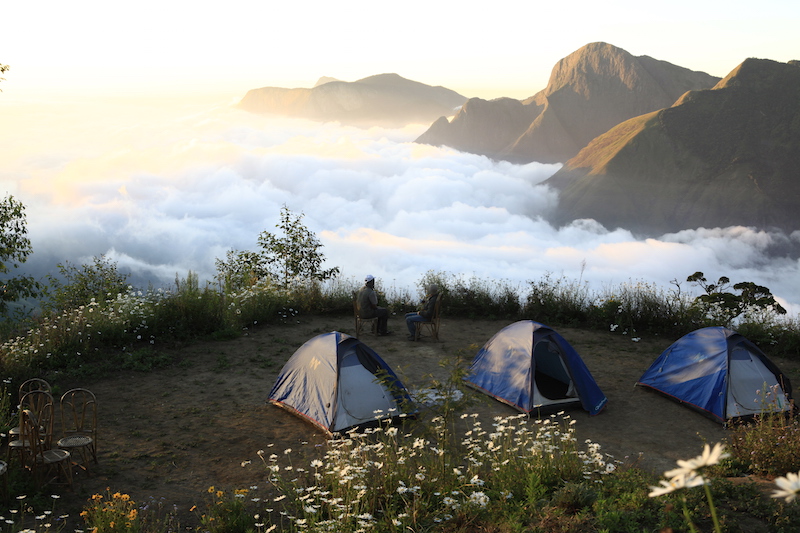 From Munnar there are multiple routes to Kodaikanal, but the most scenic one is thought to be via Top Station, Koviloor, Bandaravu Mala and Kilavara. Of these, Top Station is thought to be one of the highlights of the route as it is the highest point in Munnar (1,700m) and offers panoramic views of the Western Ghats. Along the hike, you'll pass through thick forest, past stunning viewpoints and pristine waterfalls tumbling down the rocks beside you. If you're lucky, you might even see some of the wildlife including elephants and deer.
Kodaikanal (known as the Princess of Hill Stations) is a hill station and city found in the Dindigul district of the state of Tamil Nadu, and it has long been known as a fantastic place for a retreat in India. In modern times it was established by American Christian missionaries and British bureaucrats in 1845 as they searched for a refuge from the high temperatures of the tropical plains.
Nearby, you'll also find the highest peak in South India, Anamudi Peak, standing at a height of 2,695m. The mountain, along with the national park it calls home (Eravikulam National Park) is home to one of the largest populations of Asian elephants, Nilgiri ibex and Indian bison, so there's plenty to stick around for. Those who wish to hike to the top of Anamudi Peak first have to seek permission from the Eravikulam National Park authorities (see the official Kerala Tourism website). Find out more at www.redrawlife.com.
Climb Meesapulimala and explore Periyar National Park
If you don't manage to gain permission to climb Anamudi Peak, don't worry, just a stone's throw away in the Cardamom Hills you will find Meesapulimala, a mountain which is only 55m shorter at a height of 2,640m, and the good news is you can climb this one. KE Adventure Travel offer a tour called 'Kerala and the Cardamom Hills' which includes the hike and it sounds incredible.
Waking up early ahead of your hike will give you the chance to take in an unbelievable sunrise. The hike starts by skirting above the Kolukkumalai plantation toward the open grassland that consists of Meesapulimala's upper slopes. From here, you head through beautiful forest with a Forest Service guide (who will point out an incredible array of weird and wonderful plants) and then onto the summit.
From the top of Meesapulimala you'll have uninterrupted 360 degree views over Kerala and neighbouring Tamil Nadu – a sight that will stay with you for a long time. After soaking up the incredible vista stretching out below, you'll follow a trail laid down by elephants before dropping down into the Rhododendron Valley for a dreamy streamside camp.
The following day the trek will take you to the tea plantations of Ellapatti (2,100m), where you would camp once again. The route here takes you through pristine forest, rolling grassland and along overgrown tracks, making you feel like an explorer from a bygone era. Along the way you could even chance upon Nilgiri langurs, an impressive species of monkey, or Indian bison.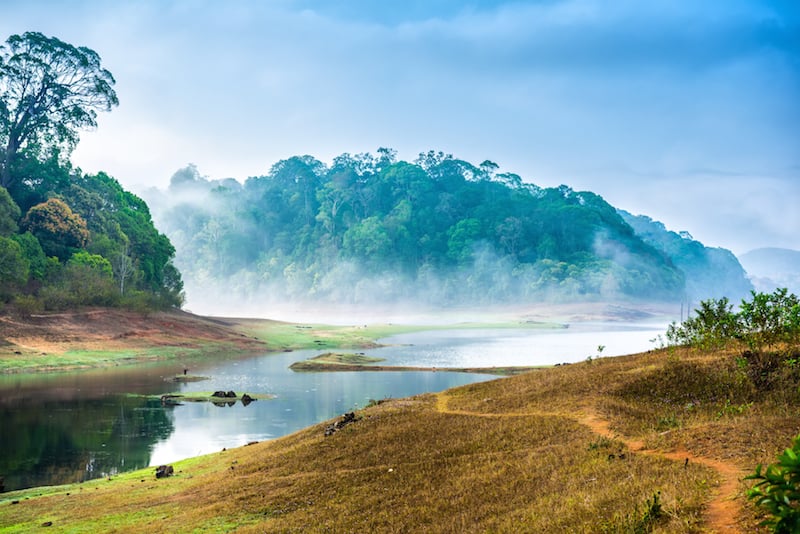 After the hiking, you'd be silly to miss Periyar National Park and Tiger Reserve. This wildlife sanctuary surrounds a pretty lake that was first formed by the construction of a dam in 1895, but it now meanders along the shore of the wooded hills and provides water for the abundance of local wildlife. A visit here could result in a sighting of a tiger, elephants, leopards and so much more. It really is heaven for anyone who's into their wildlife. Even if you're not normally interested, this would be an experience you wouldn't forget in a hurry.
Explore Silent Valley National Park
Found in the Kundali Hills of the Western Ghats, Silent Valley National Park is another area that should be high on your list if you're visiting South India. The national park is thought to be one of the few places on Earth that show no history of human inhabitation, and understandably, they'd like to keep it that way. As such, you can only enter the park with a guide and you can only take day trips inside – there are no overnight stays.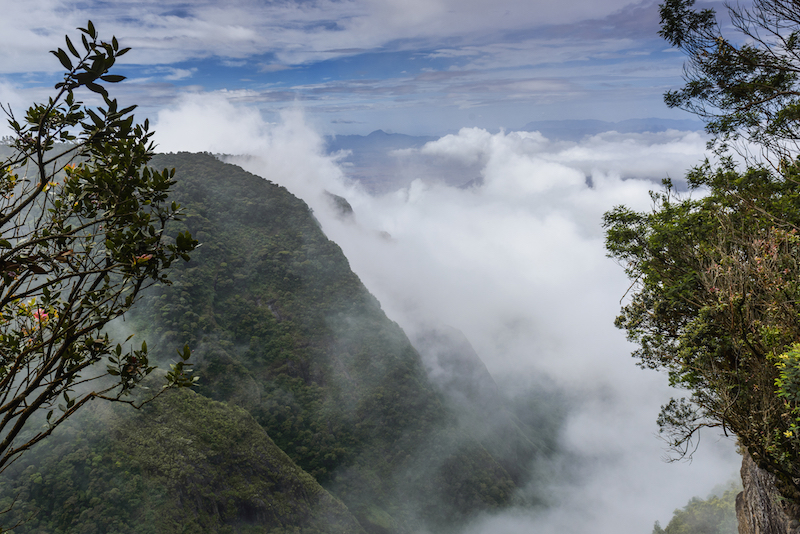 The park has a valuable reserve of rare plants and herbs and is understood to be the last representative virgin tract of tropical evergreen forest in India, so it's kind of a big deal. Inside, you'll find (if you're lucky) wildlife such as elephants, tigers and jungle cats roaming around to name but a few. There are various short trails you can follow in the national park and these will take you through some truly breathtaking environments. From tropical evergreen forests to vast grasslands and crystal clear rivers, the area is like something out of a film. No wonder they want to protect it…
You can find out more about Silent Valley National Park by heading to the Kerala Tourism website.
How to get to the Western Ghats
Return flights are available from London to Kochi for roughly £400 with Etihad Airways and Emirates. Flight time is roughly 13 hours each way, which includes a stop in either Dubai or Abu Dhabi. From here you can get local transport into the southern part of the Western Ghats or meet up with a tour operator.
Alternatively, you can fly to Madurai from London for just over £500 return with Jet Airways, though you'll have to stop in Mumbai and will have a flight time of roughly 15 hours each way.
When to visit the Western Ghats
The best time to visit the Western Ghats is between November and April. The biggest influence on the climate in these parts is the monsoon and this brings a lot of rain between May and October. As such, it's best to avoid these months.
A great thing about the Western Ghats is that the temperatures here are much more timid than in other parts of India, and as such you shouldn't expect the mercury to rise above 30C during your stay, with it dropping to around 20C at night. At higher elevations it will be considerably cooler, with daytime temperatures usually below 20C. Around January it can actually get quite cool, and at times the temperatures can get close to freezing when at higher altitudes.
How to explore the Western Ghats
You can do it one of two ways. Book all of your transport independently and then try and find local tour operators once you get out to India, or take note of the companies mentioned in the article and book something through them. Although you could do things independently by hiring a car and going solo, we'd recommend using local guides where possible, as the roads can be very dangerous.
What to take
You'll want to bring your full hiking get up including hiking boots, multiple pairs of socks, lightweight, breathable gear and warmer clothes for evenings. Waterproofs are also a must, as is sun protection. Trainers or sandals can also be a helpful addition for any stream crossings.
Visas for India
To visit India you'll need to apply for a visa. British citizens can expect to pay approximately £102 for a traditional visa, which allows you to stay in the country for up to 180 days. Alternatively, you can apply for a visa online for £39 (plus a small admin fee), which simplifies the process and of course, makes it cheaper.
Find out more on the Western Ghats and India
To find out more details about the area, the rest of India, or what you might need to consider when visiting, please see www.incredibleindia.org.