As summer disappears over the horizon, autumn approaches. With it comes lower temperatures, misty mornings, and leaves carpeting trails and footpaths. But autumn also brings about the chance to get out and spot the very best of UK wildlife.
Here at Wired For Adventure, we're always looking for new ways to inspire you to get outside and enjoy the view. So, we've put together an essential guide to some of the more unusual UK wildlife on offer – everything from the rarest of red squirrels to cuddly seal pups enjoying their first few days along North Norfolk's gorgeous coastline.
And nothing's better than seeing wildlife up close, so we've teamed up with Avalon Optics. Avalon Optics share in our sense of adventure and have been producing professional binoculars for over 15 years. Ones that let you explore the great outdoors in all its spectacular glory.
Find out more about their latest offering at the end of your guide. But first, here are six of the best places to spot unusual UK wildlife.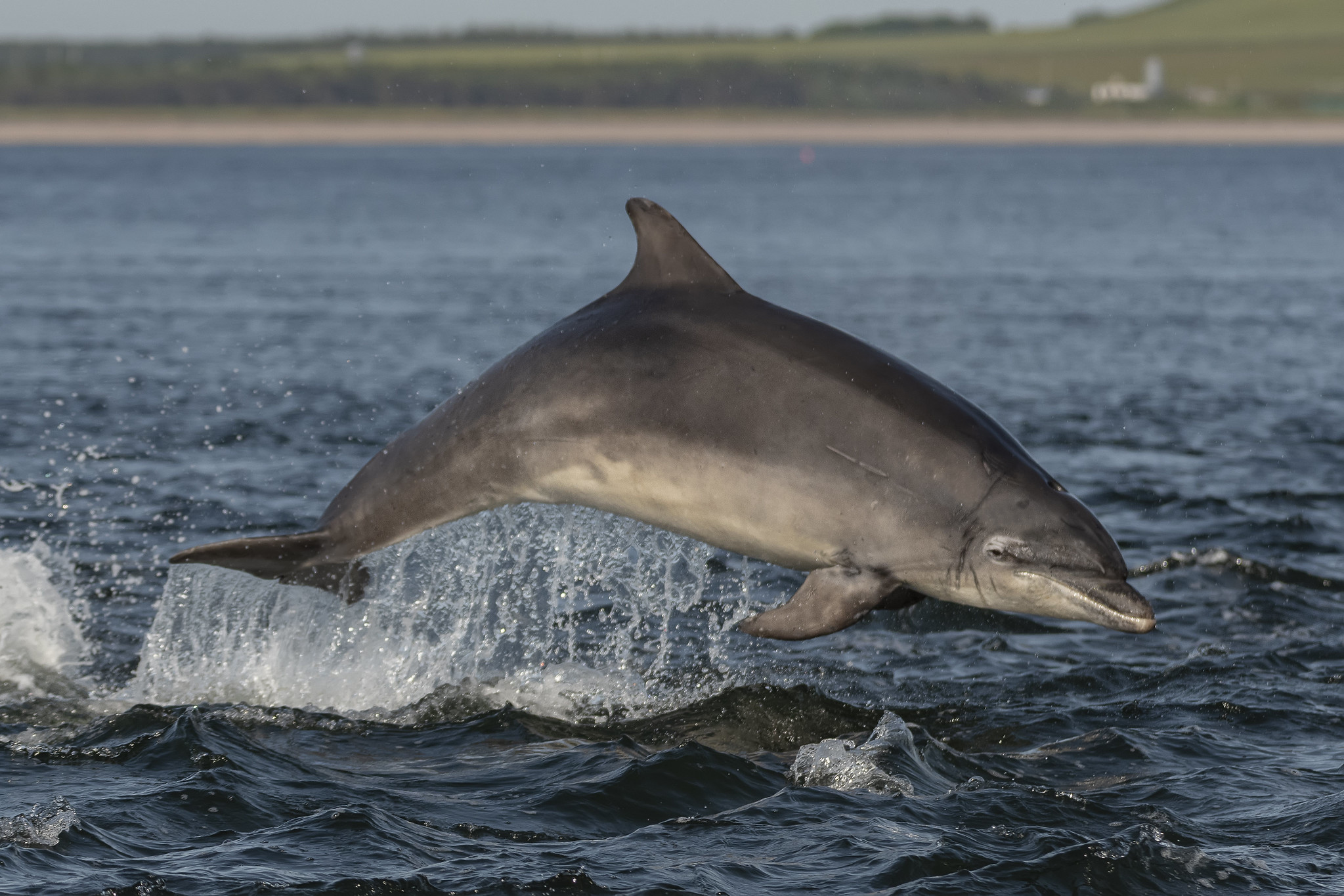 1. Dolphins at Cardigan Bay (Wales)
Cardigan Bay is the largest bay on the west coast of Wales and is packed with amazing UK wildlife. Ideally located between two of the best beaches in the area, it's a gateway to both the Teifi Valley and the Ceredigion and Pembrokeshire Coastal Paths. It's also famous for being home to Britain's largest population of dolphins.
Between June and October, you can spot these curious, friendly sea creatures using a good pair of binoculars from the New Quay harbour wall. Or, charter a boat cruise into the bay to improve your chances of seeing one close-up. Besides dolphins, eagle-eyed wildlife spotters might also see harbour porpoises, Atlantic grey seals, razorbills, and guillemots.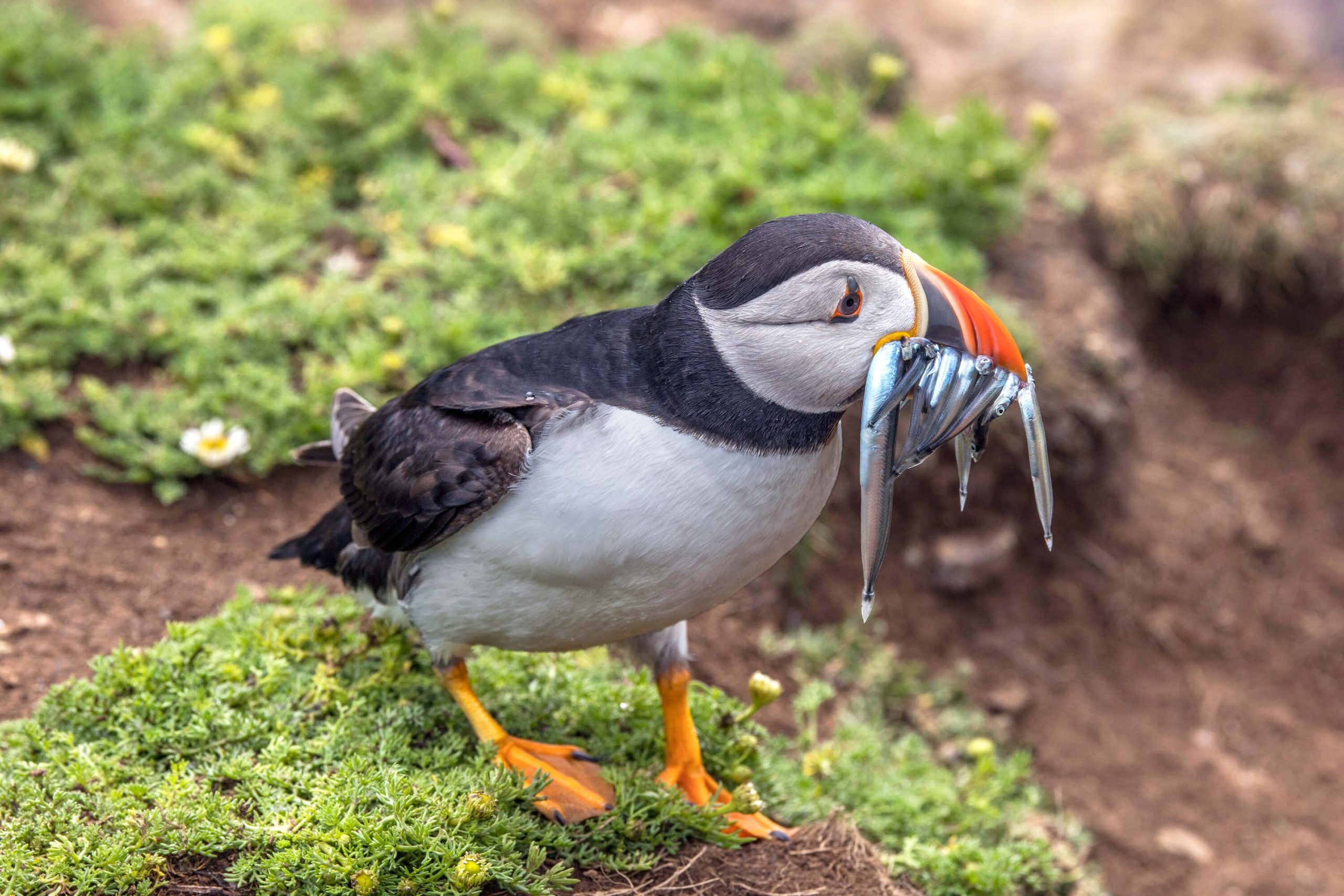 2. Puffins at Farne Island (Northumberland, England)
There's something undeniably charming about puffins – or sea parrots, as they're fondly nicknamed. These rare coastal birds return to UK shores each year between April and July to breed and rear their pufflings (yes, that's really what they're called). Farne Island, Northumberland, is a prime spot to catch a glimpse of them and their comical antics.
The island is located two miles off the coast of Northumberland and boat trips are available from Seahouses Harbour. Keen bird spotters will be able to use their binoculars to get an up-close look at the puffins from a safe distance, helping protect this red-listed species that's under protection.
3. Red squirrels at Brownsea Island (Dorset, England)
If you've ever donned a neckerchief and woggle, chances are you've heard of Brownsea Island. The birthplace of modern Scouting and Guiding, founder Lord Baden Powell pitched the first Cub Scout Camp on the island in 1907, and the rest is history.
A 20-minute ferry ride off the Dorset coast, Brownsea is the perfect family adventure day out. It also offers up a chance to spot something that's seldom-seen: the red squirrel. And autumn is the perfect time of year to catch sight of one on Brownsea Island. Other wildlife highlights include seabirds, deer, bats, and wild chickens. No, really.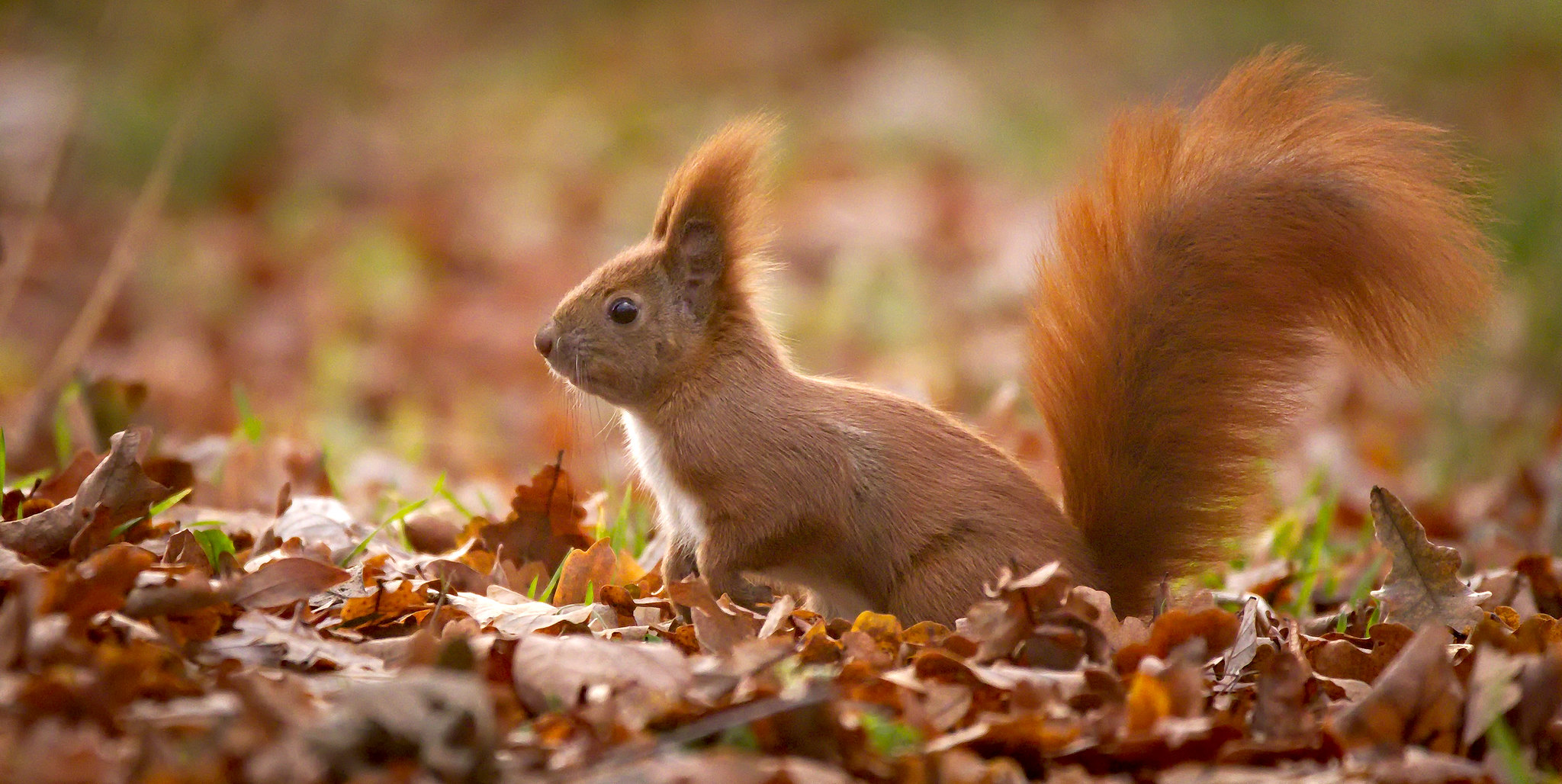 4. Seals at Blakeney (Norfolk, England)
Blakeney Point on the North Norfolk coast is home to the biggest colony of common and grey seals in England. Over 3,000 seal pups are born here each year. The island is run by the National Trust and the only way to reach it is by boat from Morston Quay. But the trip is well worth it with so many seals to spot and enjoy – don't forget to bring your binoculars!
Common seals have their pups from June-August, while November-January is the best time to see young grey seals. Who knows, you might even see one being born. If you'd prefer to stay on dry land, Horsey Beach is the place to go. You'll be able to spot seals both on land and in the water, all while taking in a walk along the spectacular North Norfolk coastline.
5. Deer at The New Forest (Hampshire, England)
The New Forest is well known for its free-roaming UK wildlife. It's not unusual to find a donkey blocking the road or a pig hanging around outside a pub. The National Park is also home to five species of deer: muntjac, sika, fallow, roe, and red. Although deer are abundant, they are shy and can be quite hard to spot.
There are certain steps you can take to make a sighting more likely, however.  Weekdays and early evenings when trails are quiet are the best times to catch deer unawares. Wearing dark clothing, moving as silently as possible, and packing a decent pair of binoculars will also improve your chances of success. During 'the rut' (mid-to-late October), fallow and red deer begin seeking out mates. This is the time of year you may see stags fighting it out over females – an extraordinary sight to behold (from a safe distance).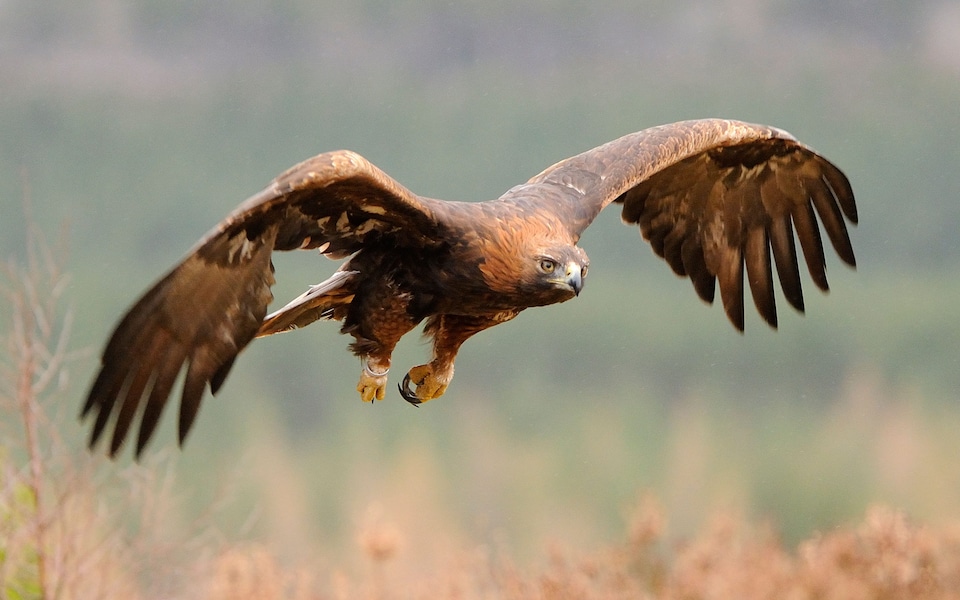 6. Eagles at the Inner and Outer Hebrides (Scotland)
Think 'eagle' and you invariably think of the USA. But despite the iconic imagery, eagles aren't limited to the 'bald' variety usually found stateside. In fact, the UK boasts two species of native eagle – the Golden eagle and the White-tailed eagle. Both of these birds are large and impressive, with wing spans of over 2m. Having been hunted to near extinction, they're slowly (and successfully) making a comeback thanks to breeding programmes.
White-tailed eagles – also known as sea eagles – are the larger of the two and more often found near the Scottish coast and across its islands, especially the Inner and Outer Hebrides. Some have been spotted off the English south coast, however, and even over the Isle of Wight. Golden eagles are tougher to spot and mostly sighted in the Scottish Highlands, though some have been seen as far south as the Lake District. If you're keen to go eagle-spotting, invest in some decent binoculars and keep your eyes on the skies.
See everything up close on your next UK wildlife adventure
On any UK wildlife-spotting adventure, a lightweight, waterproof pair of binoculars are an absolute must. Ones that'll let you to take in every detail when you're out on the trail.
Avalon Optics has developed the world's lightest, professional binoculars money can buy. And with their 10×42 Pro HD, you've got yourself the perfect companion for your next adventure. Boasting an impressive 10x magnification, you'll be able to view subjects in excellent detail, while the central focus dial allows you to adjust to objects both in the distance or up close with ease.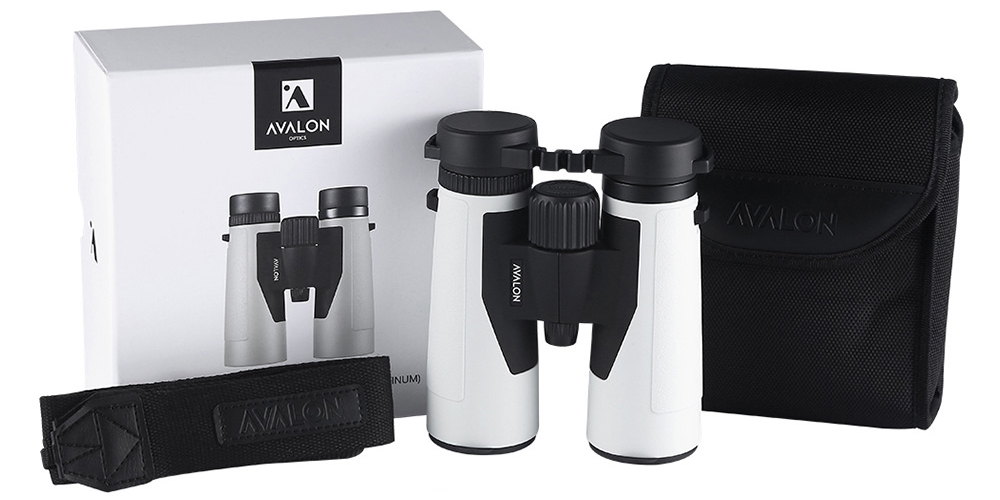 The Avalon 10×42 Pro HD weigh just 550g and are equipped with a handy buckle and neck strap. This means that, wherever the trail takes you this autumn, you won't need to worry about lugging around heavy gear.
If the UK weather takes an unexpected turn, you're covered, too. With handy lens covers connected to the binoculars themselves, you'll not only be able to shield them from mud or rainwater – you'll also never have to worry about losing that all-important protection.
When your adventures are over for the day, store the Avalon 10×42 Pro HD in its carry case. Then there's the lifetime warranty, so you can buy with confidence and know your binoculars have been built to last.
Visit avalonoptics.co.uk for more information.